Lossy vs. Lossless Compression - Which is Better Among the Two
Data compression is a procedure in which the data size in your video is reduced without losing the information inside your video/file. By compressing the data of your file, the size of your file will decrease and will have a small size. Many people use data compression when they want to save space on their devices or have a problem uploading a large file size on a platform. There are two types of data compression: lossy compression and lossless compression. If you want to learn better about these two types of compression, read this post further. Below, you will know the comparison between lossy vs. lossless compression.

Part 1. What is Video/File Compression
The video consists of different data to play. A video contains visual data, audio data, audio coding format, collection of images, bitrate, video resolution, and more. And all these things are stored in your video, making up the file size of it. There is a list of downsides that may affect you when you have a video file with a huge file size. Some disadvantages of having a large-sized video are that it will take up much storage space on your device, it will be hard for you to upload videos to other platforms (some platforms have file size limits), and it is also impossible to send a large-sized video on emails.
Is there a way to make a large-sized video smaller? The answer to that question is yes. You can use a video compression process, which will help you reduce the size of your video. Video Compression is the process of reducing your video's total number of bits, resolution, or size to make its size smaller. Furthermore, your video file will sometimes lose some data when undergoing file compression. Yet, there are two types of compression, as mentioned above: lossy and lossless. And in the following part, we will continually discuss lossy vs. lossless compression.
Part 2. What is Lossy Compression?
Lossy Compression, the data in your video file is removed and cannot be restored to its original state after you use this type of compression. In short, the data in your video is removed permanently; lossy compression is also called irreversible compression. The good thing about lossy compression is that the lost data is not noticeable when you play your video. But the more your file or video is compressed, the more degradation will happen, causing you to have a low-quality video. And as the name implies, lossy compression involves the loss of information. So, when you use this type of compression, expect you will lose some data or quality on your video. But, the advantage of using a lossy compression technique to compress your files is that it provides high compression values, resulting in smaller file sizes. However, several numbers of your video's original pixels, sound waves, or video frames will be permanently removed.
You also need to remember that the greater the compression, the smaller the size of your file; thus, it may lose great quality. Furthermore, when you use lossy compression to images, you can observe a loss of quality when you print them. And in terms of compressing MP3 audio files using lossy compression techniques, you will hear a huge difference in the audio quality.
Here is an example of a JPEG image compressed using a lossy compression technique.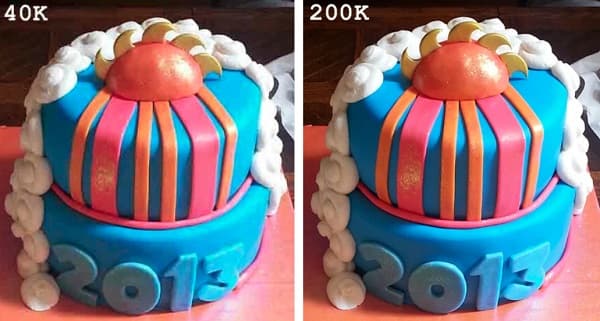 Lossy compression is not an ideal type of compression for business data or text, which requires perfect data restoration.
Part 3. What is Lossless Compression
Lossless Compression is a data compression technique that you can use to reduce the size of your video. In contrast to lossy compression, after decompressing your file, you can restore or rebuild your file in its original state. For example, its quality will remain the same when you compress your picture using the lossless compression technique. Lossless compression is also called reversible compression because you can compress your file without losing the quality and revert it to its original format. The most significant advantage of using lossless data compression is that the quality of your file will not be ruined.
But how does lossless compression work? Lossless compression removes the unnecessary metadata, which results in maintaining the quality of your file. However, a setback of this compression type is that a large file size is required to sustain post-compression quality. Many people use this type of compression technique because it is more convenient when it comes to transferring files. When you want to send a video that has a huge file size by emailing it, you can use lossless compression to enable sending your large-sized video.
Here is an example of a compressed JPEG image using lossless compression.

Part 4. Difference Between Lossy and Lossless Compression
If you want a simpler presentation about the lossless vs. lossy compression technique, we will present a table below for more descriptions of the two types of compression. By reading this part, you will further know what is more advantageous when compressing videos, images, text, and more.
Lossless
Lossy
Compresses more size
It compresses size smaller
It compresses larger file size amount
Apply on
Videos, photos, audios, and text
Images, audio, and video
Advantages
It retains the quality of your video.
It significantly reduces file size
Supported by many software, platforms, and plug-ins.
Disadvantages
It has a less-data-holding capacity
It results in quality loss
You cannot revert the original file size
Compression size rate
For about 1.5:1 to 3:1
It has a high compression rate for up to 50% of the original data file size
Part 5. Bonus: How to Compress Videos
You will encounter uploading problems on some platforms when your video file size. It is also almost impossible to send a video via email when you have a huge file-size video. In addition, it is more convenient to have a video with a small file size because you can save space on your device storage. But where can I compress my files? You can use many applications to compress your videos or images.
If you are searching for an ultimate video compressor to compress your videos, we will present it to you.
Tipard Video Converter Ultimate is a top-notching video compressor application available for free. You can compress your video by adjusting your video's size, resolution, format, and bitrate. Additionally, it has an easy-to-use interface, making it a user-friendly tool. It also supports all video formats, such as AVI, MOV, MKV, MP4, VOB, FLV, SWF, WMV, M4V, and 500+ more formats. One of the advantages of using this application to compress videos is that you can compress any videos losslessly, which means when you compress using Tipard Video Converter Ultimate, you do not need to worry about your video's quality.
Furthermore, it has a batch compression process where you can compress two or more files simultaneously.
Another excellent feature of this tool is its many advanced editing features, including a video trimmer, video merger, video watermark remover, video reverser, and more from the Toolbox. It is also downloadable on all media platforms, like Windows, Mac, and Linux. Therefore, if you want to use Tipard Video Converter Ultimate to reduce the size of your video, follow the instructions below.
Steps on how to compress videos using Tipard Video Converter UItimate:
Step 1 To begin, download Tipard Video Converter Ultimate by clicking the Download button below for Windows or Mac. Install the app on your device, then open it once it is installed.
Step 2 After opening the app, go to the Toolbox panel and select the Video Compressor feature.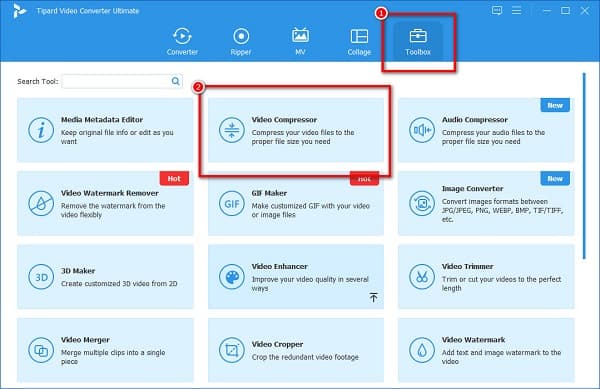 Step 3 And then, hit the plus (+) sign button to upload the video you want to compress. You can also drag and drop your video from your desktop files to upload.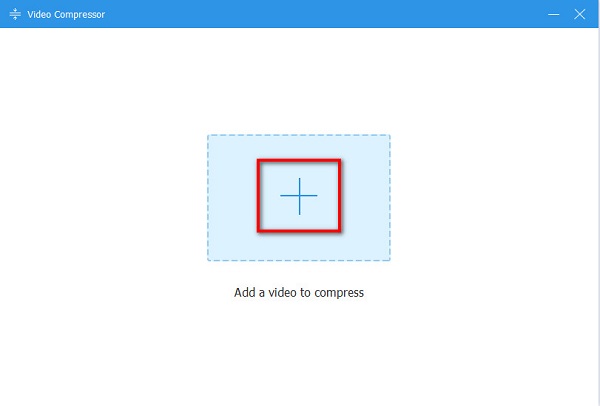 Step 4 On the following interface, you will observe that you can change your video's size, format, and resolution. But in this tutorial, we will adjust your video's size to compress it. Click the up/down arrow or move the slider to the preferred percentage you want to reduce.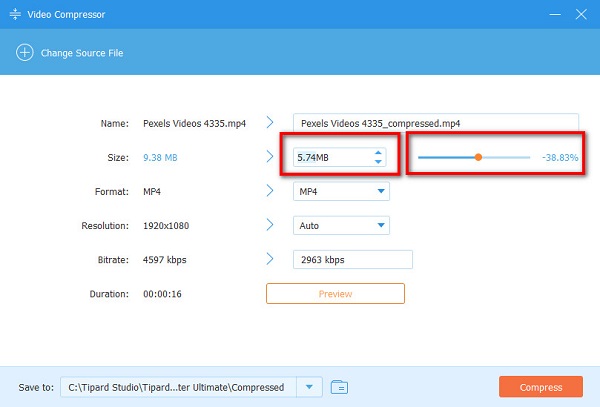 Step 5 After reducing the size of your video, click the Compress button at the bottom right corner of the interface to save your output on your device.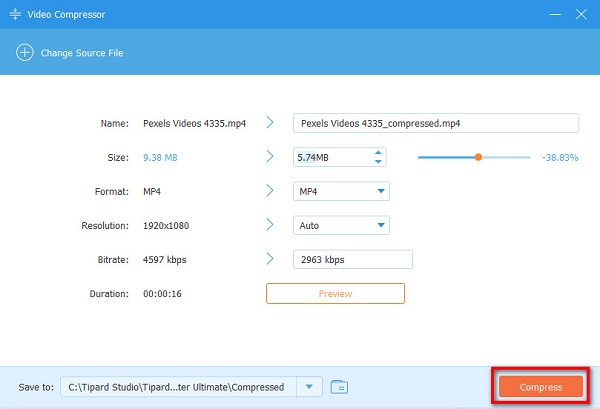 Part 6. FAQs about Lossy and Lossless Compression
Is lossy better than lossless?
Using a lossless compression process is better because you can reduce the size of your video while maintaining the quality. But if you prefer a compression process that compresses better, use lossy compression.
Is JPG lossless or lossy?
JPG images use lossy compression format. Yet, you can still use a lossless compression process when you want to reduce the size of your photo.
Is MP4 lossless or lossy?
MP4 is a lossy file format, meaning you will lose little data and quality when you save audio or video as MP4.
Conclusion
Comparing lossy vs. lossless is needed when you are compressing files. It is important that you need the compression type you are using. So, if you are ready to compress your videos, download Tipard Video Converter Ultimate now.