3 Workable Methods to Upscale 1080P Video to 4K
Today, more and more TVs and computer monitors support 4K resolution. However, high-end cameras and smartphones which can record 4K videos are still not affordable to major consumers. But this does not diminish people's love for 4K.
It's very possible that you already have a 4K TV in your house but never tried playing a 4K video file on it. After reading this post, you will know how to upscale 1080P videos to 4K so you can unleash the potential of the 4K TV.

Part 1: The Best Way to Convert 1080P Videos to 4K
Tipard Video Converter Ultimate might be the best ever 1080P to 4K converter by 2021. It has a built-in video enhancer in its toolbox, which is hard to find in similar programs. To upscale 1080P to 4K is a piece of cake for the enhancer. Furthermore, it can be used as noise remover and video deshaker. Here are several key features of it:
Key Features
1. Convert 1080P video to 4K, 2K, or any standard resolution.
2. Import and export videos of any popular format.
3. Process videos 70x faster using hardware accelerating technology.
4. Enhance video quality by diminishing noise and shaking.
5. Process multiple videos in batch.
4 Easy Steps to Upscale 1080P Videos to 4K
Step 1Free download, install and launch Tipard Video Converter Ultimate on your Windows or Mac. When the program's interface pops up, go to the Toolbox tab.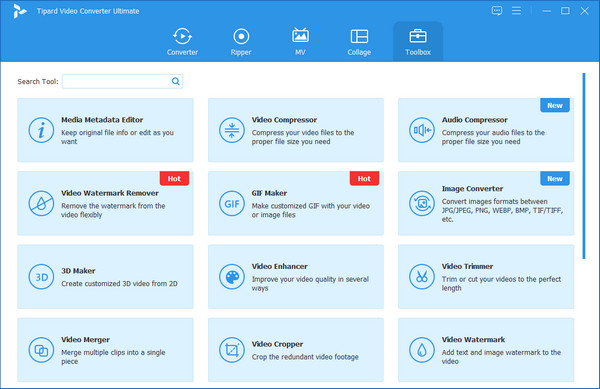 Step 2The next screen you see is a big "+" icon. Click on it and import the video you want to upscale from 1080P to 4K.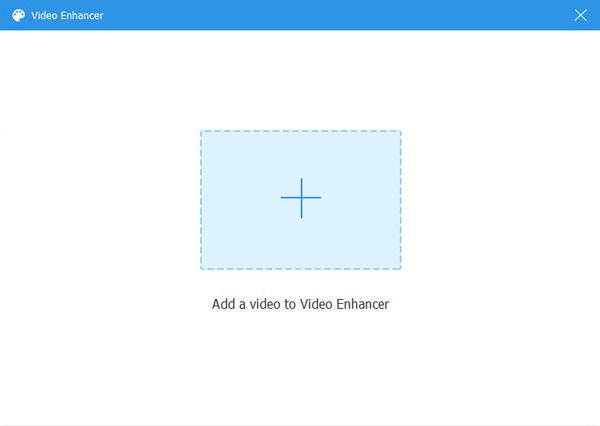 Step 3Now you can see the Video Enhancer panel. Four features are available here. At least you need to make sure the Upscale Resolution is ticked. Then select an export format you like and set the resolution to 4096*2160.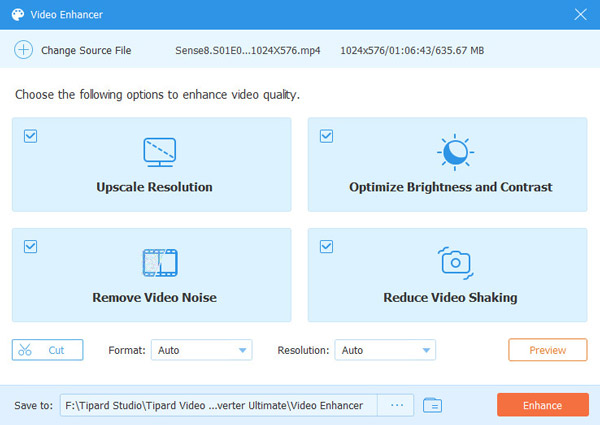 Step 4Set the destination folder at the bottom of the panel, then click the Enhance button in the bottom right corner to upscale the video from 1080P to 4K.
3 Steps to Upscale 1080P to 4K Like in Batch
Step 1Launch Tipard Video Converter Ultimate. In the main interface, click the Add Files button in the top left corner and import the 1080P video(s). You can also drag and drop them in the interface.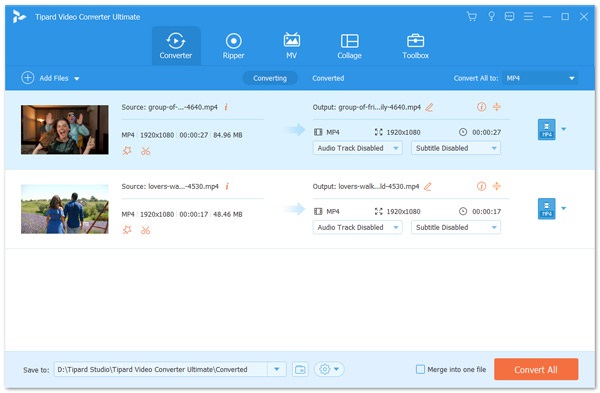 Step 2Click on the profile button on the right of the file you imported to drop down the menu. Select the MP4 category under the Video tab, then you can choose the 4K Video profile, or customize your own profile basing on it.
Step 3At last, click the Convert All button in the bottom right corner to upscale the video from 1080P to 4K. Before that, you can change the destination folder in the bottom left corner of the interface.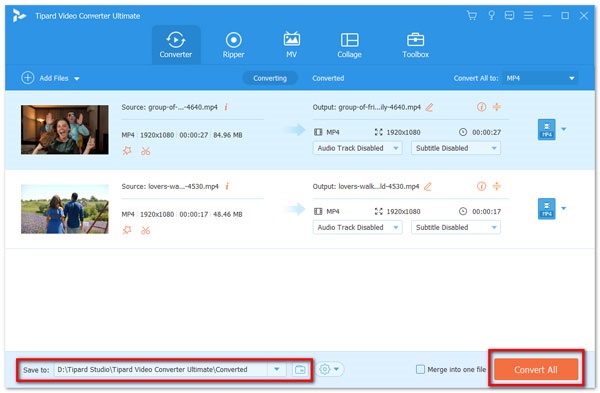 Part 2: How to Upscale 1080P to 4K Online
"Is there any method to convert my 1080P videos to 4K?" The answer is yes. We've found that HDconvert.com can do this job well. However, the premise is that you purchase their premiere service. You can also use it to convert WRF to MP4. If you are glad to pay for that, go on and see how to use it:
Step 1Open your web browser and go to https://hdconvert.com/en/convert_video_to_mp4_online.html, then click the Convert Video to MP4 button.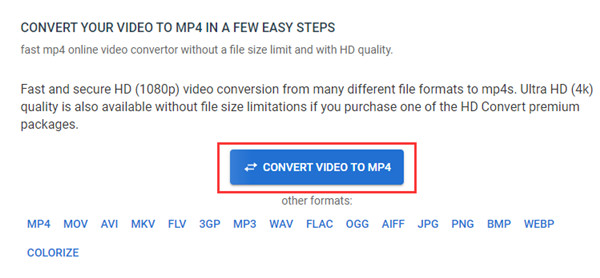 Step 2Click the Select Files button, then upload the video you want to convert from 1080P to 4K.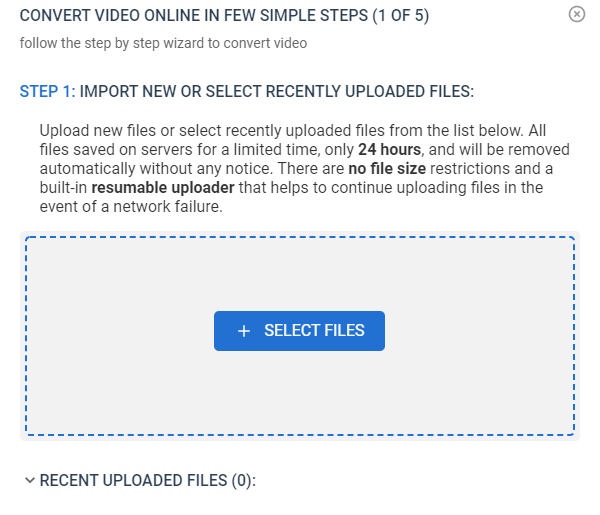 Step 3Pick an export video format you like. If it's difficult for you to make the decision, just use MP4 without hesitation.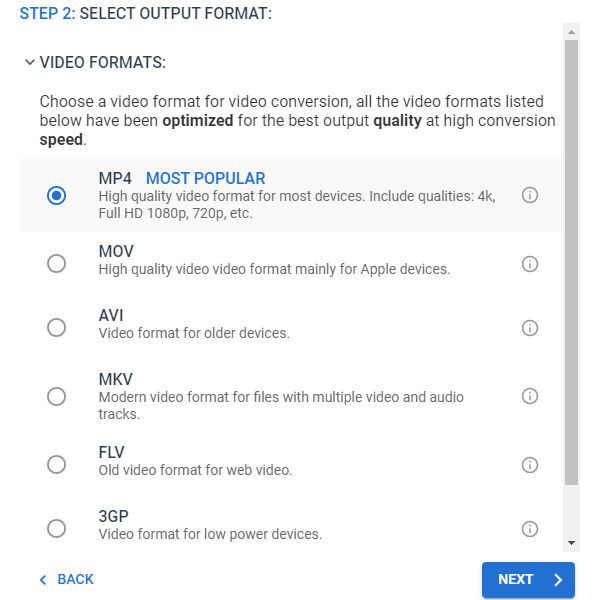 Step 4Select the Ultra HD 4K option at the top of the list, then move on and click the Next button on the next screen to skip it.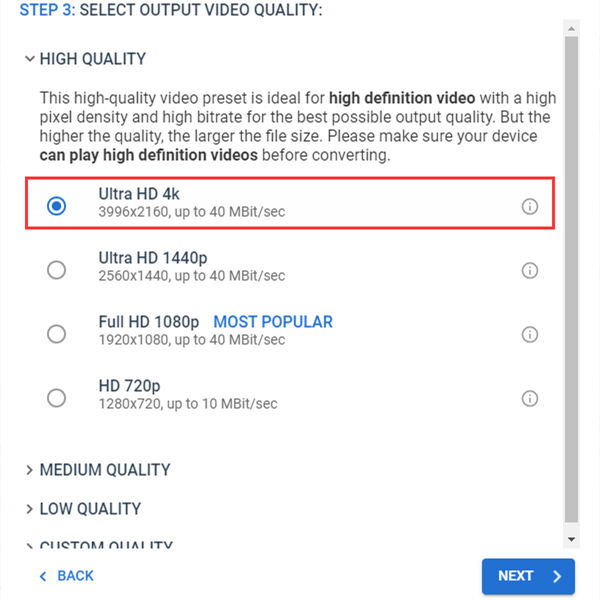 Step 5In this step, you have to pay for the premiere service of HDconvert to move on. Just click the Buy Premiere button and finish the payment following instructions. After that, come back and upscale the video from 1080P to 4K.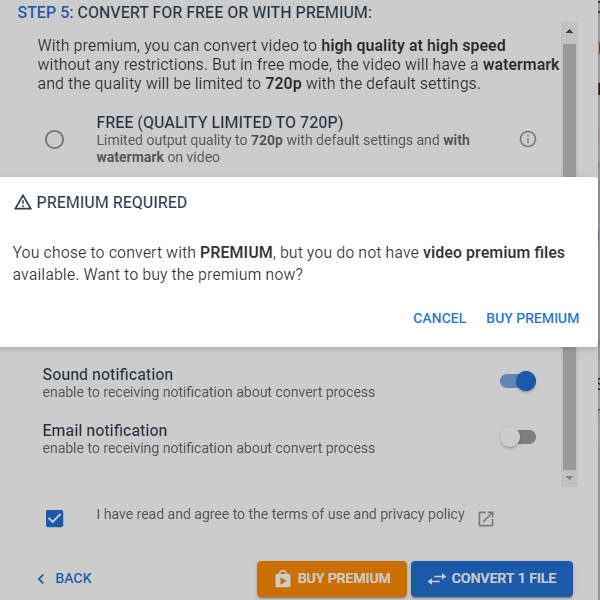 Part 3: FAQs about Upscaling 1080P to 4K
1. What is 4K?
Generally speaking, 4K refers to the horizontal display resolution of 4,096 or so pixels without considering the aspect ratio. There are two types of 4K, 4K UHD (3840 x 2160) and DCI 4K (4096x2160). Currently, the former takes the dominance in consumer TV, computer display, and movie markets.
2. What are the differences between 1080P and 4K?
The essential difference lies in the pixels contained in each frame. DCI 4K contains 4 times pixels of 1080P, and thus delivers much more information of scenes. Of course, the cost is the larger file size and the higher requirement for decoding software and hardware.
3. Can I play 4K video file on my 1080P computer display?
Yes, you can. When you play a 4K video file on a 1080P display, the media player program automatically reduces the video to 1080P. Conversely, a 1080P video can be played on a 4K display on full screen, but the video quality will not be upscaled from 1080P to 4K.
Conclusion
In this post, we talked about how to upscale 1080P videos to 4K. 3 Methods are introduced in detail. The best tool to do so is Tipard Video Converter Ultimate, a professional video editing and re-coding program for Windows and Mac users. Both the video enhancer in the toolbox and the video converting feature can help you convert videos from 1080P to 4K. With it, you can also extract audio from MP4. If you don't want to install a program for the task, try the online tool on HDconvert.com.