Top 5 Audio Enhancer Apps in 2023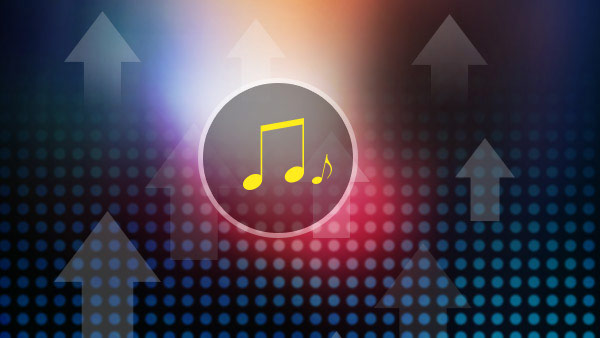 To most music enthusiasts, the sound quality of music and videos on computers can not satisfy them. At that time, they need an audio enhancer to help them make the sound better. It can not be denied that there are many audio enhancement applications. It will become a problem to identify the best and most appropriate one. It is impossible to text all the audio enhancers. Therefore, I will introduce some professional audio enhancement applications together with the detail features. Music fans could choose one from them and enjoy better music experience on PCs.
Part 1. DFX Audio Enhancer
Tipard Video Converter Ultimate is a multifunctional tool that not only converts files between different formats smoothly but also serves as a practical audio editor. This tool has a professional noise reduction function. You can use its Noise Remover section to remove unnecessary background noise from your audio files and thus greatly improve the quality of your audio.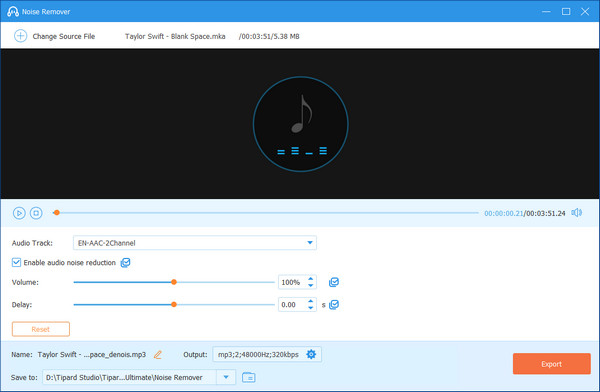 1. This tool is available for Windows and Mac systems. In addition to making your audio cleaner, it can also help you deal with the issue of sound delay.
2. Without any tedious operation, you just need to upload your audio, and the powerful technology will automatically remove the unwanted noise. You'll get a preview of the enhanced effect right on the page.
3. In

Output Settings

, you can freely choose the output audio format, channel, bitrate, encoder, etc.
Part 2. DFX Audio Enhancer
DFX Audio Enhancer is an audio enhancer offers several features to help you improve the sound quality, like 3D Surround, booming bass, and so on. DFX Audio Enhancer is a totally free audio enhancer. And its advantage is to allow users to enjoy high sound quality on websites and music services. The program works well with YouTube, Vimeo, Netfix, Spotify and other websites. Just learn more detail about the basic features.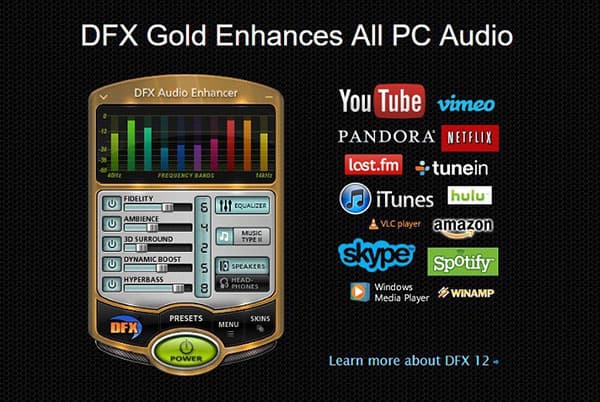 1. This audio enhancer is easy to install and navigate. It also provides

Speakers and Headphones Modes

.
2.

Harmonic Fidelity Restoration

feature could reduce the muffled sound. This problem is common in Internet audio files.
3. The

Stereo Imaging

function could fix the lost stereo depth caused by poor circumstance.
4. The option of

Dynamic Gain Boosting

is useful to increase the sound and decrease distortion at the same time.
5. This audio enhancer is very smart as well. It has the ability of

Finely-Tuned Music Presets

. This feature will adjust the settings depending your audio system and tastes.
Part 3. SRS Audio Sandbox
SRS Audio Sandbox is designed to improve the sound effect on computer. And Audio Enhancer is famous for specializing in audio improvement. Its virtual surround technology could create impressive surround sound and deep bass effects. The audio enhancement effect is obvious. SRS Audio Sandbox is audio enhancer that allows you to transform regular audio on basic equipment into an immersive surround sound experience, no matter what type of audio it is or how simple your speakers are.
1.When the speaker is designed in poor position on your PC,

3D Space and Centre Level

function could enhance the sound and make the effect noticeable, no matter what sound card you use.
2. The feature of

TruBass Level

is really wonderful. Even you do not have a massive woofer; it could create different environments of sound field for music, audio and game. The enhanced effect is very obvious when you play games or watch movies.
3.

Room Size

is another wonderful feature of this audio enhancer. SRS technology is developed by dynamics of human hearing system and psychoacoustics. So even you just have a poor headset; the virtual surround effect will make you impressive.
Part 4. SoundPimp Audio Enhancer
SoundPimp Audio Enhancer is called an art audio enhancer. It is designed to enhance the audio effect for music and movies, which represents a major step forward in the computer audio entertainment. The surround sound effect of SoundPimp is surprised and makes the sound full of your room. It should be the intensely realistic and presents the great quality for your computer. However you have to pay for $ 52 to get the full version. The principal features are listed as follows.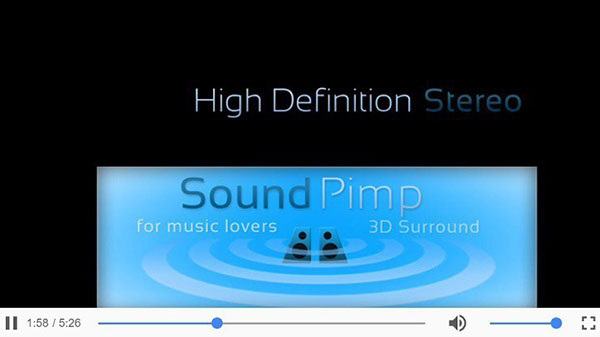 1. The audio enhancer program supports Windows 10 with excellent 3D surround sounds.
2. It solves the problem of crosstalk. We usually have a pair of loudspeakers that transmit left sound stream and right sound stream to our ears respectively. But the sound stream transmits as non-linear mode. That will cause the crosstalk effect. This audio enhancer could cancel crosstalk. That is especially important when the left sound stream is completely different with right one.
3. When you use loudspeakers, its effect is really amazing. But if you often listen to music with headset, this audio enhancer is useless.
Part 5. Breakaway Audio Enhancer
If you have tried some audio enhancers, you will discover that most applications have various problems, like only improving certain types of audio, introducing sibilance problems, and compatibility issues. You can try Breakaway Audio Enhancer without any worries. This audio enhancer will install on your computer as a virtual sound device. And let you enjoy the bass, punchy and clear sound. Find more detail about the basic features of the audio enhancement program here.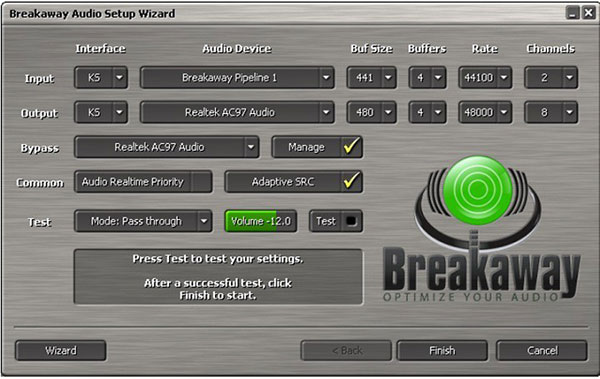 1. The setup wizard feature will find out the best performance of your computer. The audio enhancer could make the sound louder without lost quality.
2. This audio enhancer will adjust the volume dynamics and spectral balance automatically depending on the audio formats.
3. Unfortunately, users can just enjoy it for 30 days freely. If you want to keep it after trial period, you have to pay for $ 29.95.
Part 6. Bongiovi DPS
As you can see in the interface of Bongiovi DPS, it offers many prefabricated features. And users could set it easily. DPS will plugs in your computer sound system rather than just install as an application. Therefore all the sonic applications on your computer could share the benefits of DPS technology of this audio enhancer. Even when you watch the movies or talk to friends with Skype on your computer, you can enjoy the wonderful sound effect. Learn more detail about the audio enhance app here.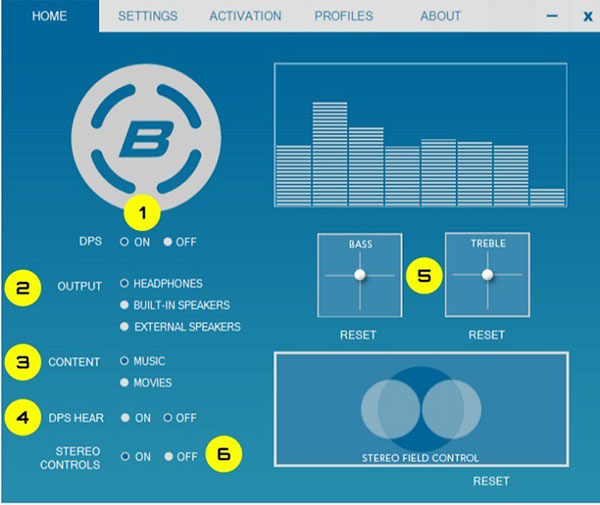 1. The

Digital Power Station

audio enhancer technology will reconstruct the sound and make it clarity in real time on your computer. Actually, this technology is a patent; so you cannot get it from other audio enhancers.
2. The

Bass and Treble

function is easy to use. All users could set it until they get the perfect tone.
3. There are multiple

Output selections

and

Content selections

, which enables you to choose the desired audio enhancer effects according to your requirements.
Part 7. FAQs of Audio Enhancer
Why is my audio quality so bad?
Audio quality degradation may be a poor internet connection, lack of memory space, or over-utilized CPU, causing sound delays and quality degradation. It is also possible that your device is malfunctioning. Try changing your network connection, clearing your device's memory, or playing on a different device to troubleshoot the cause of the problem.
What affects audio quality the most?
The factors that affect the sound quality include many aspects. For example, the equipment used to produce the sound, the recording processing, the equipment used to copy the audio file, and the environment in which the audio is copied. In addition, the equipment used to play the sound also plays a big role.
Which audio quality is best for music?
Audio formats, including FLAC, WAV, and AIFF, provide excellent sound quality. They provide a high degree of assurance that audio data will be lossless, but simultaneously, the files in these three formats are quite large.
Conclusion
Based on the introduction above, users could find out the most appropriate one from these audio enhancers. It will give you a perfect experience with these audio enhancers on your computer. No matter you are a gamer, a movie enthusiast, or a music fan. If you are viewing old movies, you should also have some video fixers or video stabilizers together with the audio enhancers in order to have a nice previewing experience. If you have any other query related to the audio enhancer or need to share your own audio enhancement software, you can feel free to share the information in the comments.