Top 6 Video Fixer Apps in 2023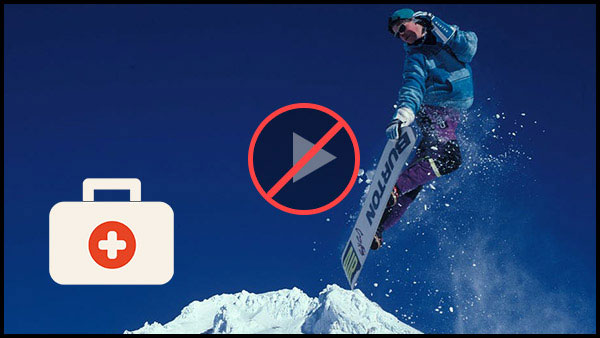 As the mobile Internet speed increases and the performance of the camera of the smartphone improves, video has become a new prevalence. Internet users not only watch more videos, but also take more videos. But sometimes we may face some problems. The videos may be damaged during the process of transfer or download. Then when you try to open it, you might just get a bad news that the video is corrupt. Fortunately, most damaged videos could be fixed by algorithm. This article will introduce some professional video fixer to help you solve these problems quickly and easily.
1. All Video Fixer
All video fixer (http://www.realconvert.com/all_video_fixer.htm) allows us to repair most popular formats, like AVI, MPEG, MP4, 3GP, FLV, WMV, MOV, MP3, JPG, and BMP. You might discover that it could repair not only video files, but also audio files and pictures. The other advantage is to support repair multiple damage files in batch process. If you have many damage files to deal with, All Video Fixer will accelerate the repair process.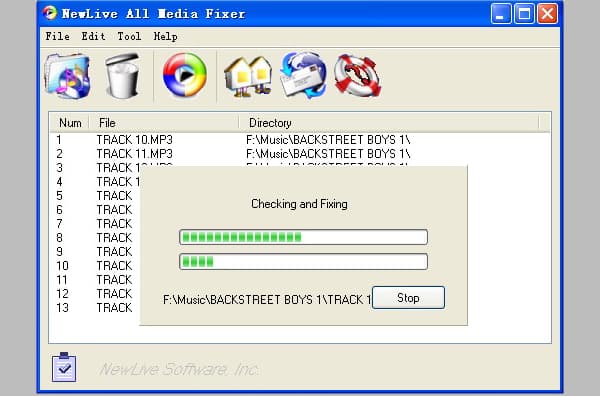 The interface of this video fixer is clear and easy to navigate. Users could import multiple files to create a customized repair list. The preferences window allows users to select the activities when this video fixer detects an error in media files, like fix it, remove it or ignore it. Although All Video Fixer offers several fix modes, the label is too simple to choose. Therefore, I have to let the program to choose the most appropriate one in test. After settings, a simple click will activate the fix process.
2. File Repair
File Repair is more than a video fixer, which is able to fix all the files. File Repair is a neat little tool to repair videos on PCs with totally free. It is especially good at fixing the files damaged by power failure, application errors or virus infection. Actually, it is not a specialized video fixer, but a file fixer. It could support not only video files, but also Word, Excel, Power Point, Access, audio files and images. This video fixer has the ability to scan and fix various errors in the files automatically.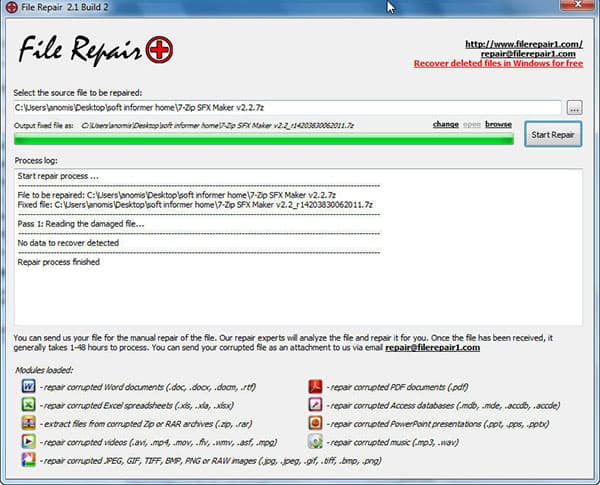 When you open this video fixer, you will surprise that it is really simple and user friendly. It just has two buttons in the interface. One is load button, and the other one is repair. The whole repair process just includes two steps, import the file and repair it. Simple and fast are its advantages. But you could only repair one file at one time.
3. Repair Video Master
Repair Video Master (http://repairvideo.com/repair-video-master/index.html) is developed to scan and repair the damaged data in video files. Although you can install the program, the free version of video fixer has some limited, like repair one video per time. If you need the powerful features and a more stable program, you have to pay for it. And the price seems a little high to common customers. Just one click of the video fixer to repair different types of disabled video files with ease.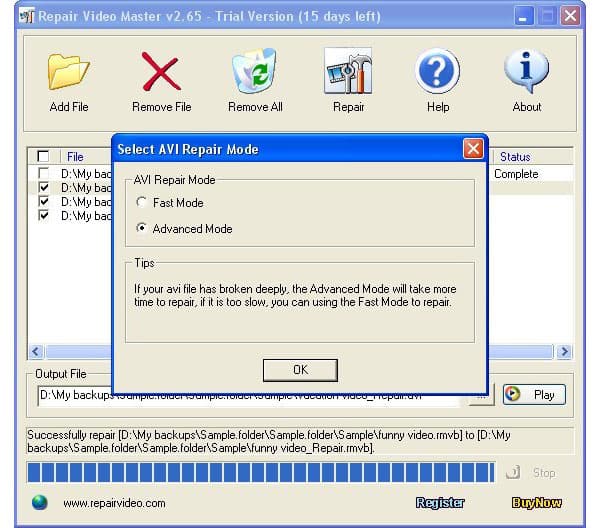 When you open this video fixer, you can find out three buttons: Add file, Remove file and Repair. Repair Video Master will create a new file after repaired without changing the original one, so you can customize the destination to save the repaired video in interface. This video fixer is appropriate to repair large video files, for its repair speed is faster. But if you use the free version, you have to repair videos one by one.
4. Digital Video Repair
Digital Video Repair (http://www.risingresearch.com/en/dvr/) is another free video fixing program to repair MPEG4 and AVI videos in just a few clicks. It is a small utility, so it will not take much memory on your computer. Besides the MPEG4 files, the program also supports standard AVI files and other types, like OpenDML AVI files and multi-track AVI files. And according to tests, the success rate of repairing AVI files is quite high. So if you need to fix broken AVI video, I will recommend Digital Video Repair. Playing corrupted AVI files can result in blotchy or jerky playback, lockups, visual artefacts and audio-video desync.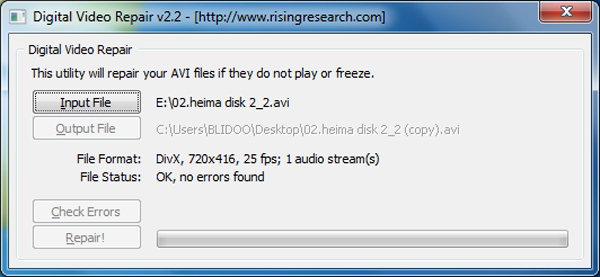 It is also an easy-to-use video fixer. After import the corrupt video, the application will show you the parameters of the video, including the resolution, the audio stream, and so on. You can decide to Check Errors or Check & Repair. The former option will examine the video and tell you whether it is necessary to repair; the latter one will detect the errors and fix them automatically.
5. Meteorite
Meteorite is a useful video fixer as DivFix++ for MKV repair engine. And it supports both Windows and Mac. Meteorite is developed to repair MKV video files. Actually, it is the first and only specialized MKV files fix. The most important feature is that it can repair the MKV files when they are in the process of download online. That is useful to many anime fans. For most of the new videos, especially in HD, high definition videos are in MKV format generally.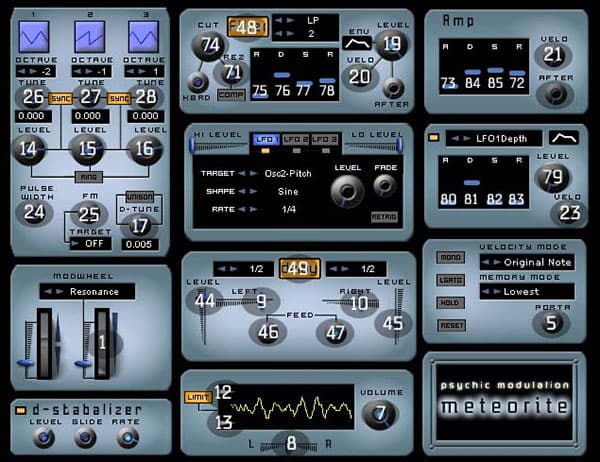 The interface of this video fixer is too simple to find any buttons and options. All you have to do is drag and drop the MKV files in the application. Then the software will repair the video and save the fixed one instead of the damaged video automatically.
6. Tipard Video Converter Ultimate
Technically, Tipard Video Converter Ultimate is not a file fixer that can repair damaged or corrupted media files. However, it is a great video fixer equipped with multiple editing tools to help you fix the video content. You are able to cut off the unwanted part from, crop the video to remove the black edge, adjust the visual effects, add a stunning filter, replace the audio/subtitle track, and even enhance the quality of your videos.
1. Edit video effects easily to refine video creations like a pro.
2. Trim, merge and crop the video to make it much pithier.
3. Remove background noise and reduce shaking motion.
4. Upscale the video resolution from 1080p to 4K Ultra-HD.
5. Support 500+ media formats like MP4, MOV, AVI, FLV, MKV, etc.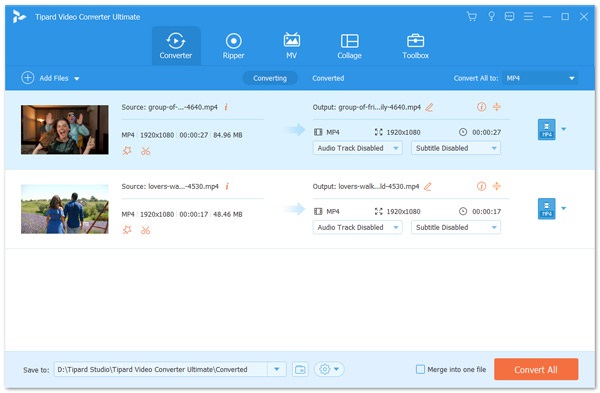 Conclusion
Based on the recommend above, you can choose the most appropriate video fixer to help you fix video files. To fix the video content only, you can try Tipard Video Converter Ultimate directly. If you have many videos to repair, you can use All Video Fixer to fix them in batch. If the damaged video is large, Repair Video Master is a better choice. You can choose Meteorite when you need to repair a MKV file. As for the AVI or MPGE4 (MP4 and MOV files), you can use Digital Video Repair instead. All these video fixers will provide smooth experience, so you can watch your videos on your computer without worries anymore. Of course, you can share more detail about your comments about the best video fixer for you in the comments.