How to Stabilize Video on Your Computer in 3 Methods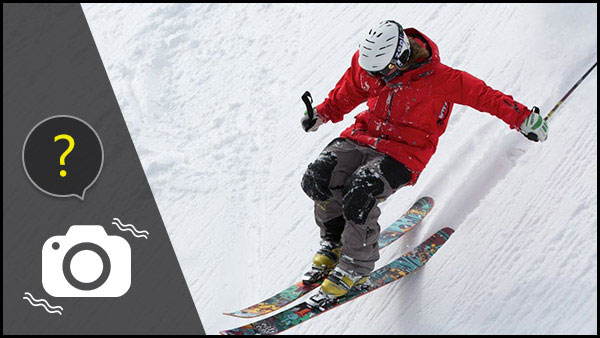 The videos taken by smartphones or customer cameras are usually jittery. Of course, such videos are natural and more real. However, if you watch such videos for a while, you will feel dizzy or even vomit. Some motion videos are too shaky to watch. At this time, you may ask is there any way to remove the jitter from the videos. The answer is yes. There are solutions that utilize algorithm to eliminate the shake and stabilize video. And this article will introduce the best way to stabilize video on Windows, Mac and online.
Part 1. Stabilize video on Mac Computer
If you have an Apple computer, you must enjoy the excellent hardware and customer services very much. Apple has realized customers' demands on video stabilization and developed iMovie. Therefore all Apple users could download iMovie from Apple Website freely. When you need to stabilize video on Mac computer with iMovie, you can follow the steps below.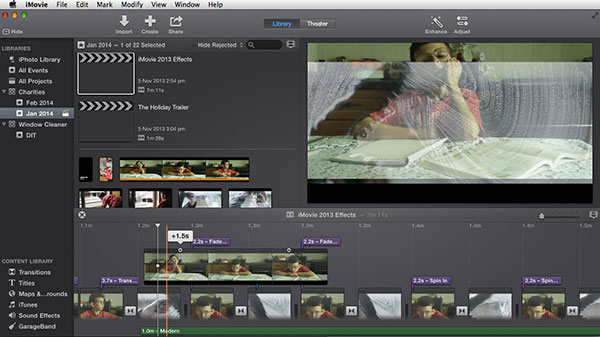 1. Select a video clip to stabilize in iMovie.
2. Navigate to

File

menu and select

Analyze Video

in the drop-down list and then choose

Stabilization

.
3. Then iMovie will stabilize the whole video. If the video file is very large, it will take a long time to analyze and stabilize.
4. Actually iMovie will detect which video clip is too shaky to watch and show red squiggly line to inform you. Therefore you just need to stabilize the video clips with red squiggly line.
5. You can double-click the video clip to stabilize to activate the inspector box.
6. Then select

Smooth clip motion

and click on

Done

button to start analyze the video clip.
7. The time process window will pop up to show you the processing progress. Of course, you can also use stabilize video with Final Cut Pro or other video stabilizers for Mac to fix the shaky videos with ease.
Part 2. Remove shaky from videos on Windows computer
Microsoft also has designed an application to edit video for Windows users, which is Windows Movie Maker. However, only the users that run Windows 8 and updated version could enjoy the feature of stabilizing video. Editing videos requires more memory, so close other heavy tasks before the process of video stabilization on your computer.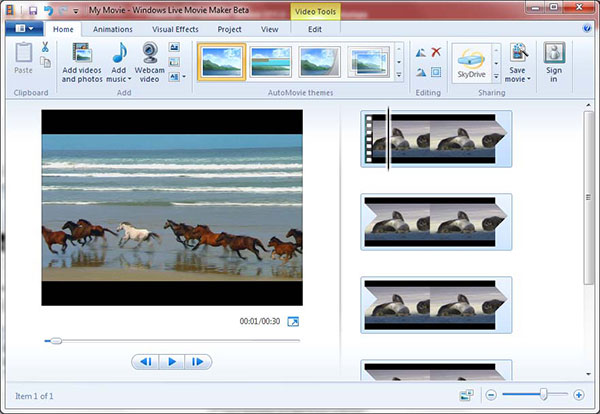 1. Create a new project in Windows Movie Maker and import the video to stabilize. Or open the existing project with the video to stabilize.
2. Choose one jittery video clip on the left side panel of Windows Movie Maker; then the Video Tool bar will show up on the ribbon.
3. Select

Edit

and click on

Video stabilization

option to continue.
4. The drop-down list includes three options related to stabilize video: Anti shake, Anti shake and wobble correction low, and Anti shake and wobble correction high. You can choose one depending on the status of the video. Then Windows Movie Make will deal with the jittery video clip automatically.
5. If you want to get a perfect result, you can try these options repeatedly.
6. Select the other jittery video clips and repeat step 3 to step 5 to stabilize video.
7. Then you can enjoy the whole stabilized video on your computer. Except for Windows Movie Maker, you can also use other video stabilize programs, such as Deshaker of VirtualDub, Wrap stabilizer and other program to fix the shaky videos.
Part 3. Fix blurry video with Adobe After Effects
Many people do not like the video editors developed by operation system providers. It makes sense considering these editors cannot use cross systems and they just support the latest OS. Not to mention that these video editors just provide some basic features. Therefore, some video enthusiasts might need a professional tool to stabilize their videos, like Adobe After Effects.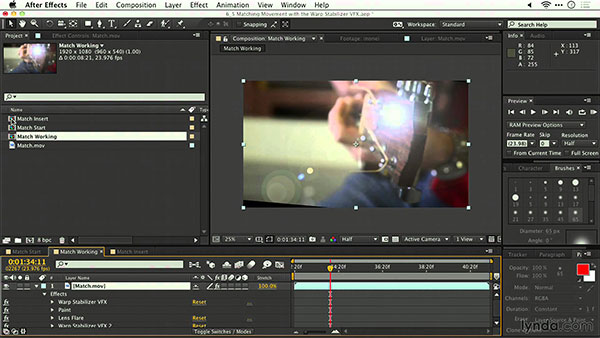 1. This video stabilizer supports both Mac and Windows, so you can download and install it on your computer without worrying about compatible problem.
2. Click on

File

menu and select

New

and

New project

to create a new project in this video stabilizer.
3. Return to File menu and select

Import

and

File

to load the video to stabilize in the project.
4. Click on the video file and drag it to the new composition button on the bottom to create a new composition to deal with.
5. Located to

Animation

menu and select

Stabilize

motion to activate Warp Stabilizer panel.
6. Then you can adjust the stabilization settings in Warp Stabilizer panel, like effects and motions.
7. Wait for a few seconds until the stabilizing video process complete. Then you can preview the result. If you are not satisfied with the result, you can try to reset stabilization settings in Warp Stabilizer.
8. After you get the perfect result, navigate to

Composition

tab and select Make Movie option to convert the project to a movie on your computer.
There are multiple video stabilizers compatible with both Windows and Mac. Some of them can also be used to Linux as well. Movavi Video Editor is one of the programs you should take into consideration.
Conclusion
Based on the introduction above, you can make the decision depending on your demands. If you are going to stabilize video on Mac computer, you can download iMovie and utilize it to deal with shaky videos. When your computer runs Windows 8 and above, you can try Windows Movie Maker to stabilize the jittery videos freely. The professional third party application, like Adobe After Effects, might be a better choice when you need to do more than fixing the shaky videos. It could offer more powerful functions and complicated algorithm. That means it could stabilize video without lost quality.
Besides the above solutions, you can also find some online solutions for video stabilization, such as YouTube Video Editor. And if you just need to remove shaky from video on your smartphones, you can use Hyperlapse or other apps to fix such problems. When you have a special program to stabilize video files with ease, you can shout out in the comments.

Click here to join the discussion and share your comments