Best Free Video Editing Software You Should Know in 2023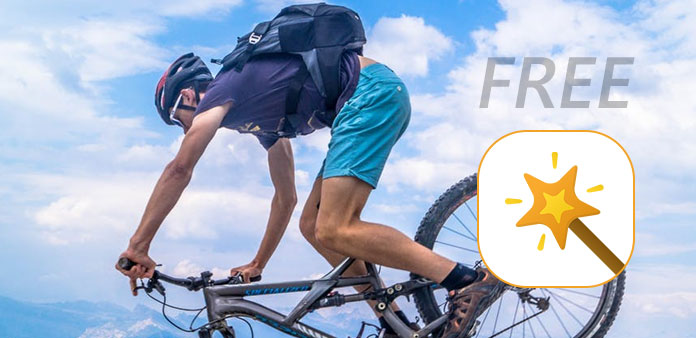 As technology development, more and more people would like to take videos to record the moments, like sports, holiday, parties, and so on. It is convenient to shoot videos by smartphones and customer cameras. However, these videos always have some problems related to color balance, resolution, shaking. On other hand, people may want to add some effects or watermarks on the videos. These demands make the free video editing software becomes an essential application on our computer. Finding out a right video editing software for free is important to us. But it is impossible to try every video editor to seek the most appropriate one. Therefore, this article will test the best video editors for you.
1. Tipard Video Converter Ultimate
If you are looking for an easy-to-use and cross-system video editor, Tipard Video Converter Ultimate is the best choice among video editing software. Video Converter Ultimate has the friendliest interface and supports both Windows and Mac. Just learn more detail about the other wonderful features of the program.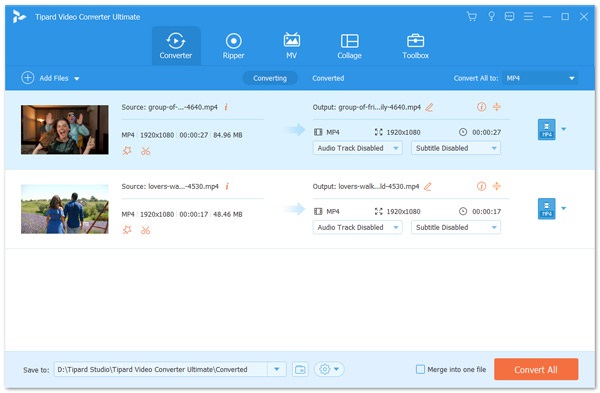 1. It provides free trail for users, so you can try it freely.
2. Video Converter Ultimate offers rich functions, including cropping videos, rotation, effects, color balance, adding watermark, and so on.
3. The video editing software supports include almost all video files and audio files.
4. It has the ability to convert videos to 3D, 4K UHD video and 1080p HD video.
5. You can use this video editing software to clip videos according to time range exactly.
How to edit videos with Tipard Video Converter Ultimate
If you have tried Video Converter Ultimate, you would understand that it is easy-to-use video editing software. All you need to do is several clicks. Just download and install Tipard Video Converter Ultimate, and then follow the steps to edit video files accordingly.
1. Click on Add File to load the video to edit.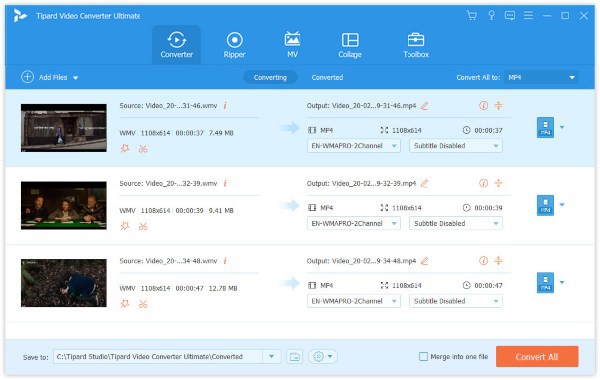 2. Then tap on the Edit icon to open editing window.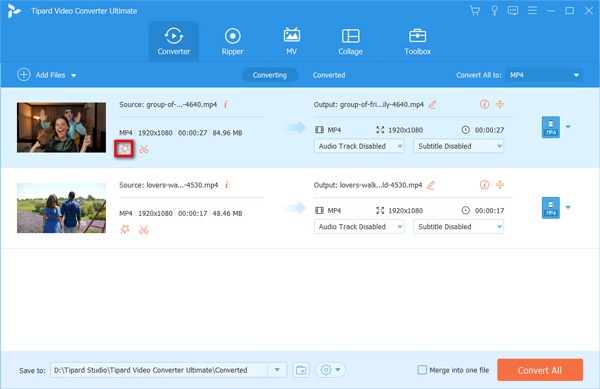 3. You can edit your video with the rich features on this video editing software, like rotate, crop, enhance, clip and more.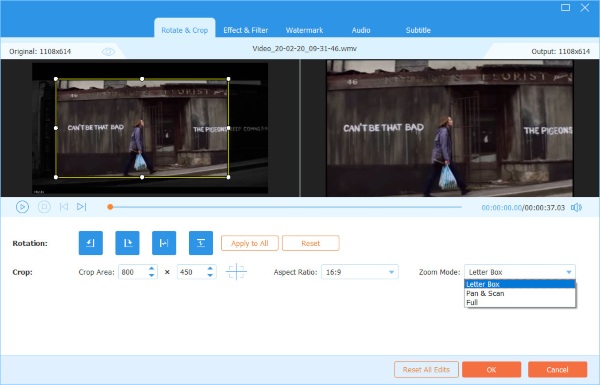 4. After you get the satisfactory result, click on Convert All to save the output on your computer.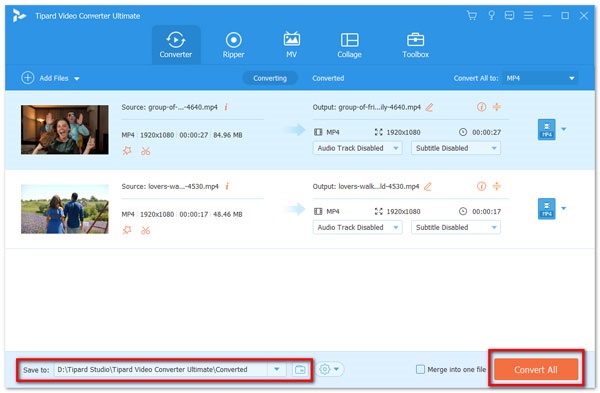 As one of the most efficient video editing software, you can always achieve the desired effects for your video with ease. What is more, you can also use it as audio enhancer to improve the audio files professionally.
2. Windows Movie Maker
Although Windows Movie Maker looks a little simple, it is handy to edit videos on Windows computer. It is developed by Microsoft, so Windows users could use it freely. And the default free video editing software for Windows operation systems supports all the Windows-compatible media formats. Other principal features include linear timecode display, de-shaking, video clips, adding transitions and text on vides, and so on. It will create a project for the video to edit and let you to reset the changes at any time. Windows Movie Maker has the standard video editor timeline, so even beginners could use it without guidance.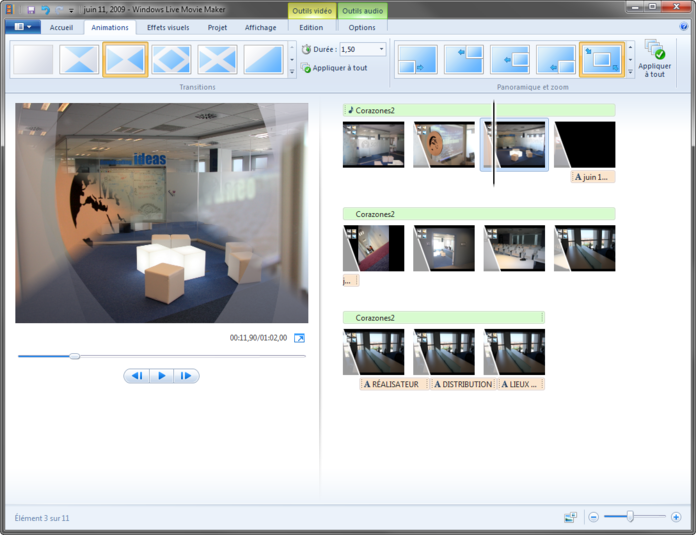 3. iMovie
iMovie is free video editing software for Mac computers and developed by Apple. Users can download it from Mac App Store. As the free video editing software, iMovie could help users to deal with the problems in videos and make the video personalized. It offers impressive collection of transitions, so you can combine the video clips to a movie. iMovie not only supports Mac OS, but also could run on iOS; so it has a drag-based interface. And it also has the basic video editing features that other video editing applications have. What is more, you can also sync video files between different devices with cloud features of iMovie.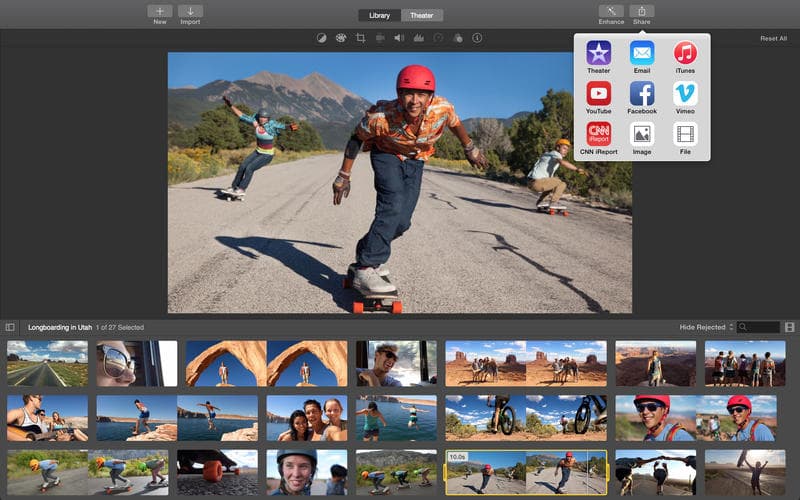 4. VirtualDub
To beginners, Windows Movie Maker and iMovie may be the good choice. However they are too simple to explore the potential of video editing application for advanced users. Then VirtualDub may be a good alternative to edit videos with AVI and WAV files. VirtualDub is the open source video editing software, so it does not only support Windows, but also run on Linux. As an open source video application, VirtualDub could expand its features by plugins, like Deshaker, FFInputDriver, and more other excellent features. Although VirtualDub is a free video editing software, its capacities is in no way inferior to professional video editors, such as Adobe Premiere.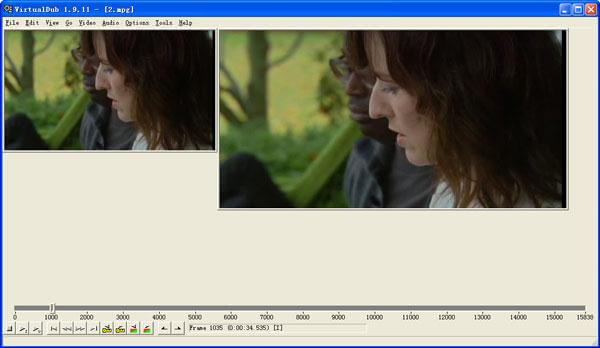 5. Wax
Wax is another free video editing tool. Although Wax is not as complicated as some larger video editors, it is appropriate to both beginners and professionals. This free video editing software is easy to work with. And its powerful features could satisfy most users' demands to edit their videos. The layout of interface is clear, so users could control the video by multiple ways. It even offers 2D and 3D special effects to make videos fantastic. The free video editor effectively allows users to edit videos and create special effects that are sure to impress and even novice users should be able to get to grips with it fairly effortlessly. The other advantage is it could work as a plug-in to larger video editors.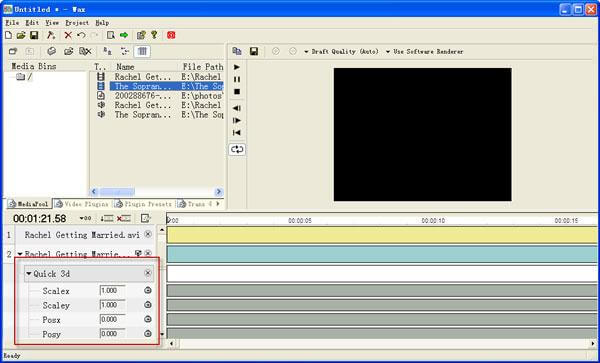 6. FFMpeg
When we talk about open source video editing software, we usually mean the applications like Windows Movie Maker. Actually, many technology enthusiasts prefer to use code to achieve the video editing effects. And FFMpeg is one of such free video editing software. It does not have an interface. And all the features are implemented with the code. FFMpeg is not only compatible with Windows and Mac, but also a Linux video editing software. The basic features of this video editing software include cutting, resizing, stabilization and more. But there is a major drawback for the free video editor. You need to similar with the codec in order to edit videos with FFMpeg.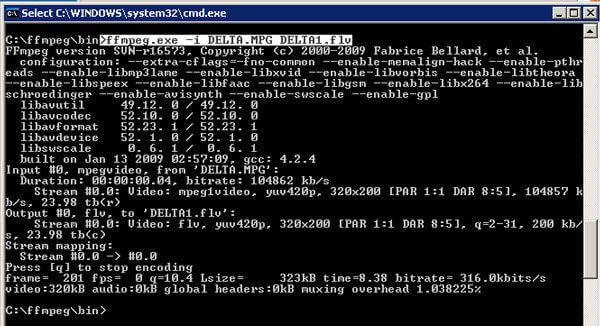 Conclusion
Based on the ranking above, you can find out that there are many excellent free video editing software. Although they are free, the powerful features make these video editing software as valuable as professional video editors. And whether you are a beginner or an advanced user, you can find the most appropriate video editing software in the recommendations.
If you are a beginner, you can use the default video editing software, such as iMovie or Windows Movie Maker. As for the professional users, you can use VirtualDub, Wax and FFMpeg to edit videos with ease. Whether you are a freeie or profession, Tipard video enhancer should always be your first choice. If you have any other query related to the free video editing software, you can feel free to share your information in the comments.