How to Fix A Scratched Blu-ray Disc Using Blu-ray Disc Scratch Remover
We are all aware that the greatest enemy of most Blu-ray discs is scratches and abrasions. If there is less build-up, the disc might be usable, and some may degrade the image quality. Blu-ray discs can still get scratched, like any other discs, despite their resistance to damage. It includes scratches, dust, and more due to improper preservation or frequent use. It may harm your priceless Blu-ray disc collections. It is an excellent choice to go within this article. We will offer all the possible solutions on how to clean a scratched Blu-ray disc. Aside from that, you will get an idea about the best method to extract video and audio from a Blu-ray disc. To know more about the given topic, read the article continuously.

Part 1. How to Fix A Scratched Blu-ray Disc
Check below the best solutions to fix a scratched Blu-ray disc.
Clean Scratched Blu-ray Disc Using Toothpaste
Getting a clean, soft cloth for the process would be best. You must put or apply a small amount of toothpaste on the cloth. Ensure that the toothpaste doesn't have particles or gels. Then, carefully rub the cloth over the scratched disc. It would be best to wipe it outwards from the middle of the disc. It would help if you rubbed it in a circular motion. After the process, clean/wash the Blu-ray disc thoroughly using cold water. Make sure that you remove all the toothpaste from the disc. Afterward, dry the disc using another dry and soft cloth. Then try to test the Blu-ray disc on your Blu-ray player.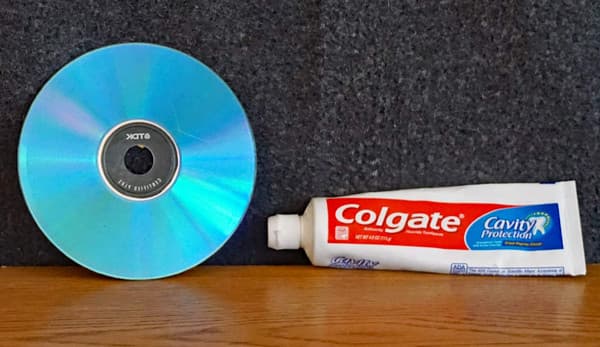 Remove Scratches from Blu-ray Disc Using Banana
Do you wonder if bananas can help you remove scratches from your disc? Absolutely, yes. Using banana is another option to clean and remove scratches from your Blu-ray disc. It is also considered a cost-effective solution applicable to all users. You can follow the steps we will provide to guide you through the methods for your fixing procedures. The first step is to apply or rub a fresh banana on the surface of the Blu-ray disc. It would help if you wiped the banana gently. After that, you can polish and clean the disc using the wax from the peel. For the final step, clean the disc using water, then dry it with a clean and dry cloth. When you finish the process, you can test the Blu-ray disc to see if it works.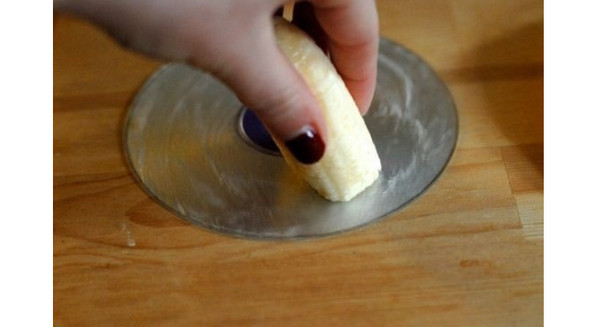 Fix Scratched Blu-ray Disc Using Car Wax
You can also use car wax as your Blu-ray disc scratch remover. Car wax is capable of protecting your disc from scratching further shortly. Using car wax to clean or fix scratched discs is simple. You must get a soft and clean cloth and apply some car wax. Then, buff the cloth in an in-to-out movement. You must clean the whole surface of the disc when applying the wax. Then, after a few moments, get a clean cloth with cold water and wipe it to the disc. You must ensure that you remove all the excess wax dust. After cleaning, keep the Blu-ray disc dry for a few hours. Then, test the disc in your Blu-ray driver to view if it's effectively working.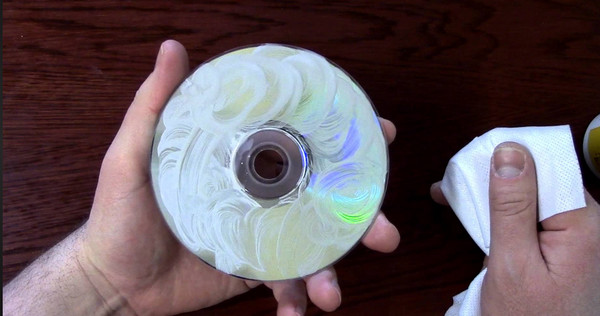 Repair Scratches on Blu-ray Disc Using Magic Eraser
A magic eraser will help fix scratches from the disc. It can smoothen the disc without affecting the data from the disc. You only need to wipe the magic eraser on the disc's surface. Make sure that you have excellent control when wiping the disc. You don't need to wipe harder. Gently wipe the eraser until you can see the desired result. Moreover, a magic eraser is not only good for fixing scratches on the disc. You can use this cleaner to clean the surface of computers, mobile phones, and other objects.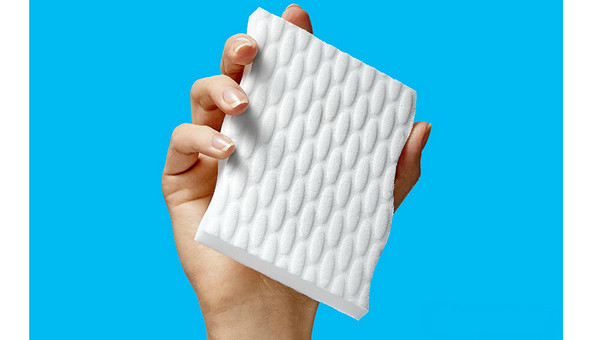 Clean Scratched Blu-ray Disc Using Petroleum Jelly
Petroleum Jelly or other comparable CD, DVD, or Blu-ray scratch removers can also remove scratches from these media. Remember not to rub the disc's surface too deeply—your best option for cleaning a disc may be this.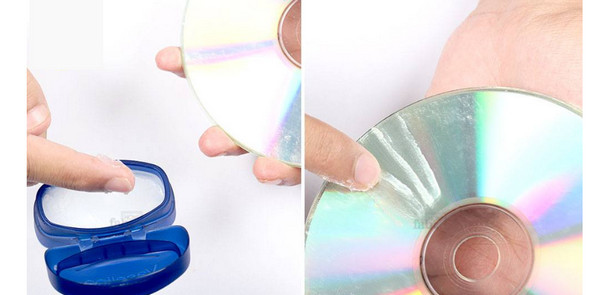 Remove Scratches from Blu-ray Disc Using SkipDr
This SkipDr can cure scratched PS3 and PS4 discs and scratched Blu-ray discs. It removes scratches that cause Blu-ray or PlayStation 3 discs to skip, freeze, distort, or stop playing. The motorized repair procedure doesn't impact the data layer of Blu-ray discs, but it can smooth out surface scratches to refresh the disc's protective layer.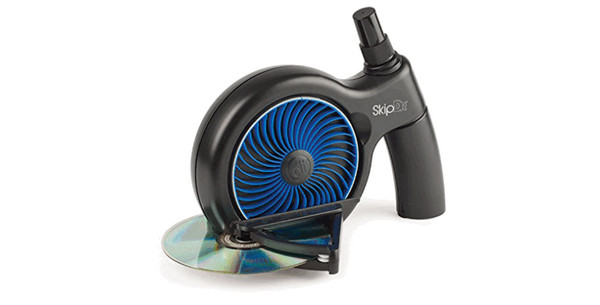 Part 2. What to Do to Prevent Blu-ray Disc from Scratches
Hold the Disc Carefully
Hold the Blu-ray disc properly, touching only the outer edges and hole in the middle. You should also be careful of the upper printed layer, as damage to the side can impact playback.
Keep the Blu-ray Disc Upright
Keep your Blu-ray disc upright when storing them. Avoid stacking them as you would record on vinyl. Also, they ought to be stored in a dry, cool atmosphere.
Check the Quality
Check the quality of the Blu-ray disc before you purchase. There are some instances when the disc already has scratches. To prevent this, double-check the disc.
Use a Proper Marker
Use a water-based marker to label the discs. Chemicals and hard-tipped pens can be abrasive and harm the data on the disc.
Part 3. How to Extract Video and Audio from Blu-ray Disc
Many seek ways to safeguard and preserve their preferred DVD and Blu-ray discs. It is because they are prone to damage. Making and storing a copy is the most excellent way to safeguard a DVD or Blu-ray. Using Tipard Blu-ray Converter, you can do this. It is the perfect Blu-ray and DVD ripping and copying program. It enables users to digitize their DVD and Blu-ray collections without losing quality. Each Blu-ray and DVD movie can be converted using this tool to MKV, AVI, MP4, WMV, FLV, MOV, and more. In addition, it provides a simple process to extract audio and video from a Blu-ray disc. With this excellent solution, you don't need to worry about losing data from your disc. You can already keep them using your computer and other devices.
Key Features:
• Add audio and subtitle tracks.
• Extract video and audio 30x faster than other software.
• It supports various video formats like MP4, MOV, AVI, FLV, and more.
• Edit the video by adding effects, filters, watermarks, cropping videos, and more.
Step 1To get access to Tipard Blu-ray Converter, you can click the Download button below. After that, you must ensure that the disc is inserted before using the software.
Step 2When the interface already pops up, click the Ripper menu. After that, click the Load Blu-ray option to browse the Blu-ray movie from the disc. You can also select your desired output folder at the Save to option.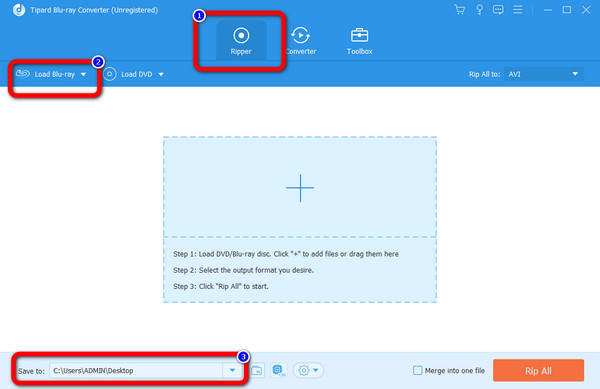 Step 3After adding the file, go to the Rip All to option to choose your desired format. Then, after selecting the format, you can also choose your preferred video resolution. Then, for the final step, click the Rip All button below to extract the audio and video from the Blu-ray disc.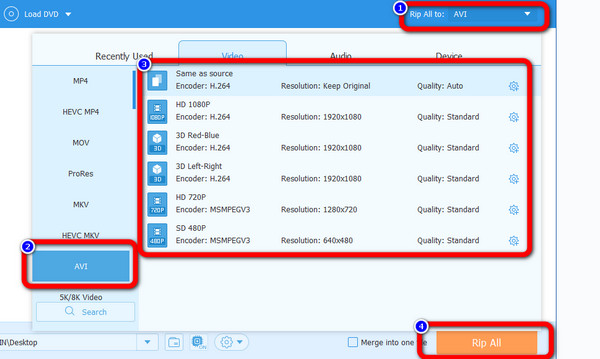 Extended Reading:
Ways on How to Burn ISO to Blu-ray Using Windows and Mac
Easy-to-follow Instructions on How to Convert Blu-ray to AVI
Part 4. FAQs about How to Fix A Scratched Blu-ray Disc
How to rip Blu-ray movies to MKV, MP4, and other formats?
To rip movies, you can use Tipard Blu-ray Converter. The software lets you rip your movies to other video formats like MP4, MKV MOV, and more. The first is to launch the software on your computer. After that, load the Blu-ray movie. Then, go to the format options and select your desired format. Lastly, click the Rip All button to begin the process of ripping.
Can you use alcohol to clean Blu-ray discs?
Yes, it is possible to use alcohol to clean the disc. Ensure you use a small amount when applying it to the disc.
Are Blu-rays harder to scratch?
Definitely, yes. The Blu-ray disc is capable of resisting scratches and fingerprints. It is because a TDK hard coat is applied on the Blu-ray disc.
Conclusion
There you go! If there is a situation where your Blu-ray disc gets scratched for some reason, you know what to do. You can go back to this article to see the best method on how to fix a scratched Blu-ray disc. Also, if you want to put your video from a Blu-ray disc to a computer, use Tipard Blu-ray Converter. The software can help you extract your audio and video from Blu-ray discs.