Blu-ray Drive for PC and Laptop with Detailed Reviews
Modern laptops and computers don't offer built-in optical drives in this era. In this type of situation, users who want to play movies/videos using a disc need help. One of the great solutions is to get an external Blu-ray drive. This drive can accept discs and connect them to the laptop and computers. This way, playing your video or movie using the disc will be possible. In that case, if you want to find out the best drive for you, you must read this guidepost. We will give complete information about external Blu-ray drives. After that, you will discover numerous drives you can utilize for playing movies. So, without further ado, read the article and see the best external Blu-ray drives.

Part 1. What is External Blu-ray Drive
An external Blu-ray drive is the best device you can get if you want to play movies from a disc. They enable Blu-ray playback on your laptop or computer. Also, since the capacity of Blu-rays is high, users use drives to store a large amount of data. Another thing, an external drive is handy. You can bring it anywhere. Its size is not too large, and you can put it in your bag, especially if you want to use it and connect it to your laptop.
Part 2. Best External Blu-ray Drives
| External Blu-ray Drives | Pioneer BDR-XD07B | MthsTec USB 3.0 | Buffalo BRXL-PT6U2VB |
| --- | --- | --- | --- |
| Reading/Writing Speed | Blu-ray-6x, CD-24x, DVD-8x | Blu-ray-6x, DVD-8x, CD-24x | DVD-8x, CD-24x, Blu-ray-6X |
| Size | 1 x 6 x 6 inches | 5.74 x 1 x 6.18 inches | 0.56 x 0.54 x 5.9 inches |
| Compatibility | Linux, Windows, Mac | Mac, Windows | Linux, Windows, Mac |
| Mounting | Horizontal | Horizontal | Horizontal |
1. Pioneer BDR-XD07B
Streaming video has taken the world by storm. Many individuals still want physical media for a variety of reasons. Blu-ray discs remain the best option for large-capacity permanent storage. The Pioneer BDR-XD07B Portable Blu-ray/DVD/CD Burner is among the top versions available for individuals. It needs Blu-ray discs for a long-term file or video storage. With this player, you receive many benefits you won't receive from others. Due to its compatibility with BDXL discs, this superb drive enables you to consume up to 156% more data. Another fantastic benefit is the drive's complete plug-and-play compatibility with all popular OS. It includes Windows, macOS, and Linux. Technically, any computer may use this disk and fully use its features.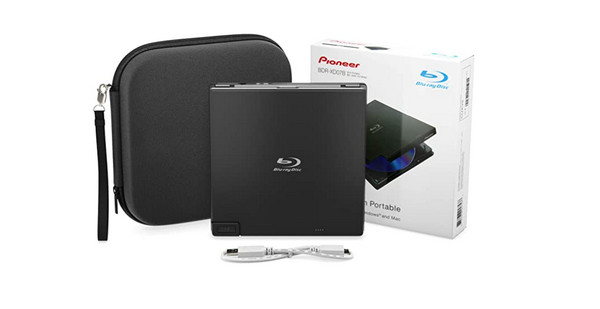 Pros:
• Compatible with all OS.
• It can consume up to 156% of data.
• It supports multiple format discs.
Cons:
• Purchasing an external drive is costly.
• It requires another payment for additional features.
Price
• $134.99
2. MthsTec USB 3.0
A Blu-ray drive's appearance is as important as how it does its functions. You should have a stylish Blu-ray drive if you use a fantastic laptop or desktop computer. The MthsTec USB 3.0 External Blu-ray/DVD Drive is a good-looking and functional device. It enables you to effectively playback your optical media. Also, it utilizes the most recent HD burning technology. It lets you burn and play various Blu-ray, DVD, and CD media. You may watch HD movies, play games, listen to music, and more. This device can also burn files to CDs, DVDs, and BD discs. Furthermore, the drive will work with your computer, whether running Windows, macOS, or even Linux. The drive is compatible with all OS.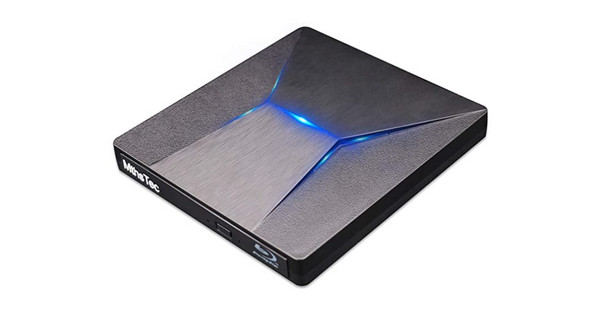 Pros:
• Available to all operating systems.
• The player is 3D-compatible.
• It supports near 4K quality.
Cons:
• The USB cable needs to be longer.
• The device is costly.
Price
• $69.99
3. Buffalo BRXL-PT6U2VB
Those who want high-quality Blu-ray disc playback should pick this portable Blu-ray drive. The drive is plug-and-play, so it doesn't need unique drivers. Also, it is a Blu-ray drive for Mac and Windows users. More than 17,000 images or 1,000 minutes of UHD video may fit on the disc. It depends on the kinds of CDs that are utilized for archiving. In addition, it supports various formats from Blu-ray, DVD, CD, and more. This specific drive should be ideal for anyone using an older PC. It uses USB 2.0 as its standard connector. This implies that a unique adaptor is required for individuals who want to use a Type-C connection. This drive only supports USB 2.0. The data transfer speeds will be constrained to those supported by the USB interface rather than the drive's controller. It could lead to somewhat poorer performance. Yet, as this drive makes full advantage of USB 2.0 throughput, you should be fine with read and write rates.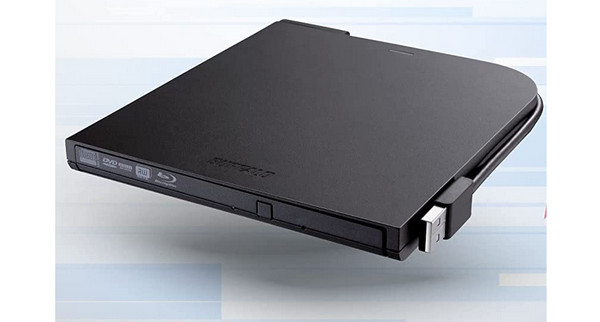 Pros:
• It offers Medialink Cyber Suite.
• Fast writing and reading speed for a large amount of data.
• It supports all DVD, CD, and Blu-ray formats.
Cons:
• It only uses USB data speeds.
• The external Blu-ray drive is expensive.
Price
• $103.39
Part 3. Recommended Blu-ray Player
In the previous part, we discussed the three excellent external Blu-ray Drives for your PC. In this part, you will learn another excellent detail. Aside from using external drives, there is another way to play Blu-ray/DVD videos. To watch movies with satisfying video quality, try using Tipard Blu-ray Player. Users love watching videos of high quality, and this offline program can offer what users need. You can watch UHD/1080p or 4K videos on the Blu-ray player on your computer. It also supports various formats, including MP4, AVI, MOV, MKV, and more. Plus, all users can use this downloadable program easily and instantly. Tipard Blu-ray Player offers an intuitive interface. Its options are simple to understand. This way, you can play movies as easy as 123. Even more, the program has a simple editing feature. It allows you to change the video color by adjusting brightness, contrast, saturation, hue, and gamma. Most importantly, you can utilize Tipard Blu-ray Player on Windows and Mac operating systems. In this manner, you don't have to trouble yourself about what device you need to use.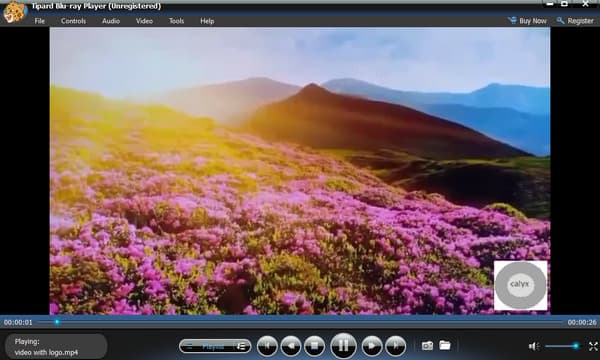 Extended Reading:
Blu-ray Player on Walmart: Including Blu-ray Player Software
Exceptional Portable Blu-ray Players to Binge-Watch Movies
Part 4. FAQs about What is an External Blu-ray Drive
What is the difference between the DVD and Blu-ray drive?
For your information, a Blu-ray drive is capable of playing a Blu-ray and DVD. On the other hand, DVD drives cannot play Blu-ray. It is one of the reasons why users prefer Blu-ray drives nowadays due to their compatibility.
Is there an internal Blu-ray drive?
Yes, there is. There are numerous internal Blu-ray drives you can use for your computers. You can use LG WH16NS40 Super Multi Blue Internal SATA, HLDS BU40N Ultra Slim Internal Ultra HD Blu-Ray Optical Drive, LG 16X Blu-ray BDXL/DVD/CD Internal Burner Drive, and more. These are a few of the internal Blu-ray drives you can use to watch, read, and write Blu-ray discs, DVDs, and CDs.
What is the best external Blu-ray drive for ripping?
Based on further research, the best Blu-ray drive for ripping is ASUS Powerful External Blu-ray DVD Drive - BW-16D1X-U. This powerful Blu-ray drive allows you to complete various tasks efficiently. It includes burning, reading, and ripping your computer and laptop.
Conclusion
An external Blu-ray drive is essential for users with no built-in optical drivers on their devices. If that is so, you can rely on this article. If you want to know what external Blu-ray drive you can use, this post is for you. See the information above to solve your problem. In addition, if you want to play Blu-ray movies on your Mac or Windows, we recommend Tipard Blu-ray Player. It is simple to utilize, and at the same time, it can provide high-quality video.