5 Best Blu-ray Digital Copy Software for Your Safe and Lossless Backup Files
Do not settle on the available media players you have on your computer, for they surely cannot give you what you need. One of the reasons why we say this is because built-in media players usually limit reading optical storage format. It is why many users go and look beyond what their computers have and seek a third-party tool. Therefore, meet the best Blu-ray copy software in the market today. Glimpse how these best 5 can give you what you need to back up your Blu-ray movies losslessly.

Part 1. Why Do You Need to Copy Your Blu-ray
We all agree that Blu-ray discs are not cheap but expensive otherwise. It is why many people take good care of their Blu-ray discs because, aside from being expensive, they are also prone to deterioration. Therefore, if you are the type of person who loves collecting Blu-ray movies, it would help you to preserve and keep them longer if you copy them on your personal drive. This will also let you watch your favorite movie using different devices without sticking to a dedicated Blu-ray player hardware. So, how to copy a Blu-ray movie? You will need reliable software to help you copy your Blu-ray without damaging its quality.
Part 2. Things to Prepare Before Blu-ray Backup
Before you even decide to back up your Blu-ray movies, it is best to prepare like a scout ready for a task. And since it looks like it is a task you are unfamiliar with, allow us to give you the checklist that needs to be prepared well.
1. Prepare the drive where you will save the backup files. You can use a hard drive, blank disc, or a clean and spacious local folder on your computer.
2. Prepare the right Blu-ray copy software. It would help you quickly if you use a tool that works with Blu-ray encryption to simplify the preparation.
Part 3. 5 Best Blu-ray Copy Software
Tipard Blu-ray Copy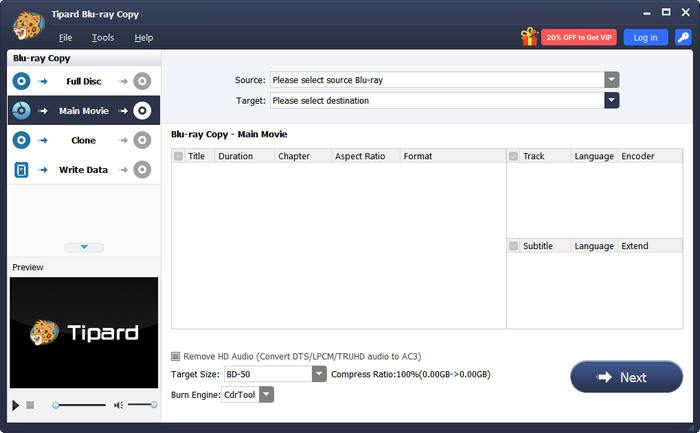 Tipard Blu-ray Copy is a trustworthy computer program that can clone your Blu-ray without affecting its quality even a bit. Furthermore, it has a superior yet easy procedure for creating a backup file, for it has a straightforward interface that is best even for beginners. In addition, you can also recognize 3D videos allowing you to duplicate them at a blazing fast speed that you can ever imagine. Amazingly, this best Blu-ray copying tool is also the best way to work on Blu-rays of any kind, such as in disc and ISO files, losslessly. Tipard Blu-ray Copy provides you with 4 modes: Main Movie, Clone, Write Data, and Full Disc.
Price: Free Trial; $29.75 for a year license and $49.30 for a lifetime license.
Key Features:
● Copy Blu-ray movies to files at a rapid speed.
● Lossless cloning procedure.
● Disc to Disc cloning.
● 2D and 3D Blu-ray cloning.
● A preview to assist you in copying the title and chapter.
Leawo Blu-ray Copy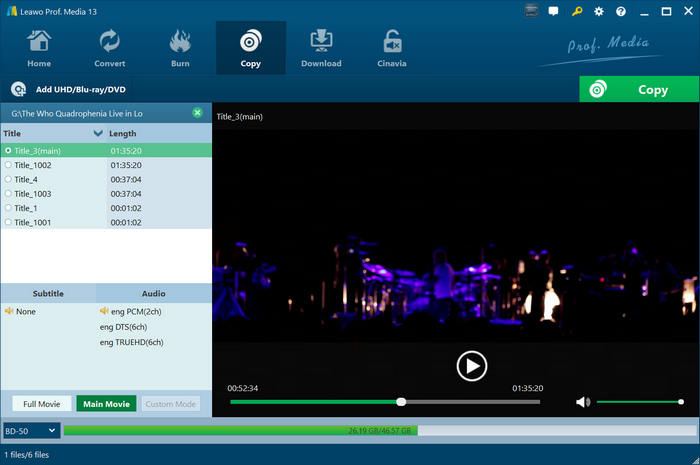 Next in line is Leawo Blu-ray Copy which comes with a simple and easy-to-use interface. It is a Blu-ray ripper that provides you with a highly effective ripping process while maintaining the quality of your Blu-ray. Moreover, it offers multiple parameters you can navigate to produce error-free and flawless backup files from your Blu-rays. However, we cannot deny that some users have experienced some glitches during the Blu-ray digital copy procedure due to the high volume of immersive Blu-ray files they were working with.
Price: $44.95 for a yearly license and $99.95 for a lifetime license.
Key Features:
● 3D Blu-ray support.
● 6× faster speed on Blu-ray duplication.
● Extensive parameter options to tweak.
● Support more than 180 video and audio formats.
Blue-Cloner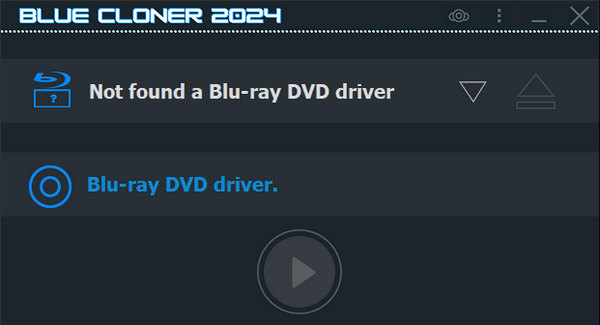 If you are looking for expert Blu-ray copy software for video games, photos, and home videos, this Blue-Cloner is what you probably need. You can have it on both desktop and Mac computers. And just like the first two tools, Blue-Cloner also clones rapidly and losslessly, making you notice a non-different quality of a new backup file from its original copy. Furthermore, this remarkable tool uses data restoration technology, making you feel secure when you use it. Surely, this Blue-Cloner provides you with a free version, which, however, comes with very limited features.
Price: Free; $59.99 for the Pro version.
Key Features:
● Copy Blu-ray in 4K UHD to BD-50.
● Convert the DTS-HD, TrueHD, and LPCM audio tracks to normal to save space.
DVDFab Blu-ray Copy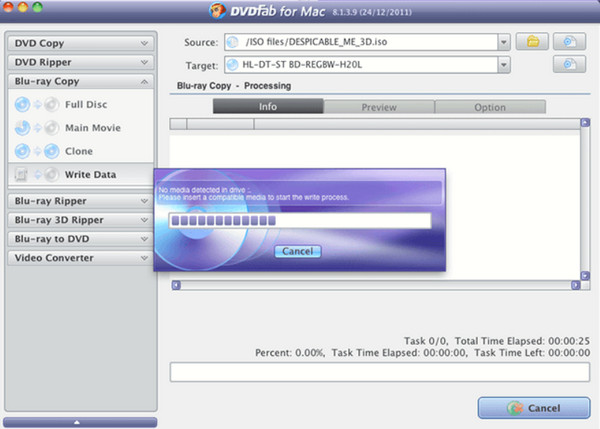 Another full-featured DVD ripper with a dominant ripping procedure provides you with an excellent Blu-ray copy file. Like Tipard Blu-ray Copy, DVDFab also provides four methods of copying Blu-rays with additional parameter settings to improve your outputs. In addition, it allows you to add metadata information on your outputs while upscaling the videos up to 4K. However, its dominant features make DVDFab more pricey than others.
Price: $44.99 for a monthly license, $69.99 for 1 year, $89.99 for 2 years, and $99.99 for a lifetime license.
Key Features:
● Multi-core processor.
● Rapid conversion and copying process.d
● Support of mobile device formats.
● 4K video upscale.
PowerDVD 21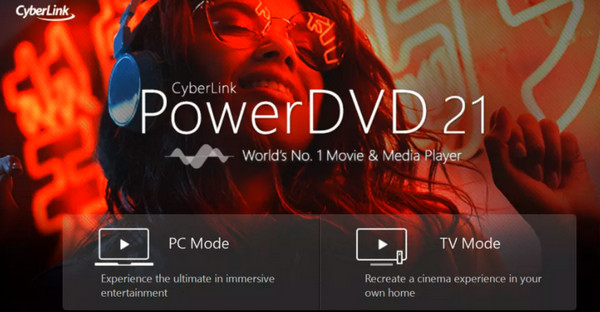 Finally, we have this PowerDVD of CyberLink. It is a tool that has an easy-to-navigate interface that you will surely enjoy as a beginner. Furthermore, this software allows you to share your movies with your friends easily, as one of its amazing attributes. In addition, it enables you to use your smartphone to be its remote control. However, it is limited to Mac computers.
Price: $49.95 for the Pro and $69.95 for the Ultra version.
Key Features:
● Easy online sharing.
● It casts on bigger screens like TV.
Part 4. FAQs about Blu-ray Copy Tools
Does it take hours to copy Blu-ray movies?
Yes. Backing up Blu-ray movies usually takes three hours, depending on the movie's duration.
Does Blu-ray copy damage my Blu-ray movie?
It depends. Some Blu-ray copiers, unfortunately, damage the movie. Hence, use Tipard Blu-ray Copy to get 100% safety assurance for your Blu-ray movies.
Is Blu-ray ripping the same as Blu-ray copying?
Generally speaking, ripping and copying are the same but different in some ways. Ripping means producing a more accessible Blu-ray file in a different format and data, while copying means having the exact file.
Conclusion
There you go, the 5 best Blu-ray copy tools of this year. You can now back up your valuable Blu-ray movies to any drive you choose. You see, having dependable yet multifunctional software eases your job. If you want to copy your Blu-ray easily and quickly, then use the one with a multifunction, making you do it before you copy the movie, just like Tipard Blu-ray Copy.