Multiple Ways to Achieve Gmail Password Recovery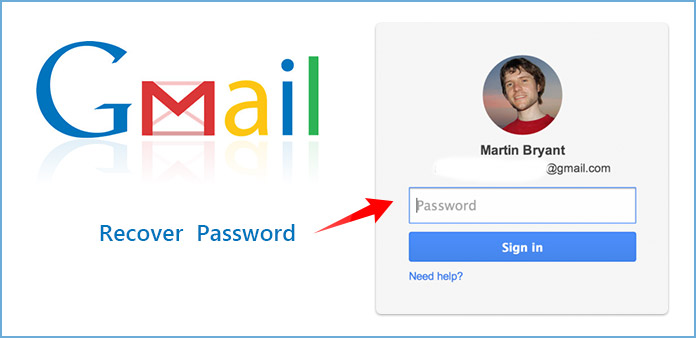 Gmail password recovery is increasingly a necessary skill to Internet users. Gmail is a popular email service and it is also the pass permission of other Google service, like Google Cloud Drive, YouTube and more. Many Gmail users follow the suggestion from cybersecurity experts and change their Gmail password frequently. After the news that Yahoo Email server had been hacked, more Gmail users choose to set complicated password. However, forgotten passwords become more and more common among Gmail users. Given the process to recover Gmail password is a little complex, this post will tell you multiple ways to achieve them quickly.
Recover from Google Account Recovery page
Google has expected that users would forget their Gmail password and want to find it through Google's record. So Google provides Account Recovery page to help you reset your Gmail password. But the premise is that you remember your Gmail account and other details about your Gmail. If you have the confidence about this information, you can start the process right now.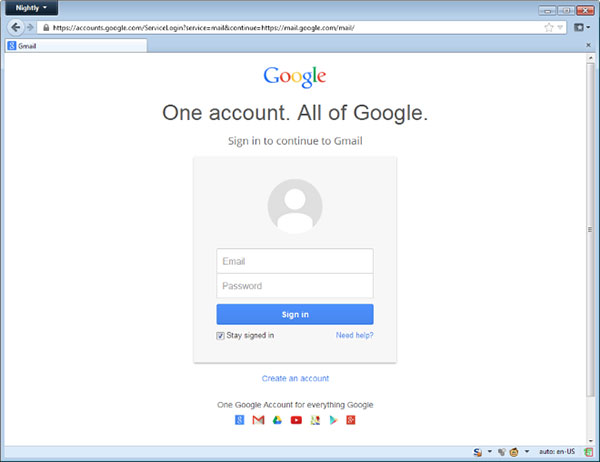 Step 1
Access Gmail signup page and tap on the Need help? link to go to Account Recovery page. Or you can visit google.com/accounts/recovery/ in your browser directly.
Step 2
Select I don't know my password option and input your Gmail account in the Email address box. Press Continue button to go to the next page.
Step 3
The Google will ask you to enter the last password that you remember to Gmail password recovery. This could be any Google account password that you have used. If you cannot remember any password, press I don't know. Otherwise, tap on Continue after input.
Step 4
Google allows users to verify Gmail account through various ways, including verification code, recovery email and retrieval survey. If you choose Get verification code on my phone here, Google will require you to enter your phone number.
Step 5
Then you can decide to receive verification code via a text message or an automated phone call. If the phone number is available, you can press Continue to go on.
Step 6
After you get the verification code, enter it in the box and press Continue to open the Gmail password reset page. Then you can create a new password and log in Gmail with your account and new password.
Gmail password recovery via browser
To log in quickly, many people permit their browsers to remember the Gmail password. So when you forget your Google account password, you can ask your browser to recover Gmail password. The ways to find out password on different browser are different. And we will discuss some regularly used browsers, like Chrome, Firefox and Safari.
How to find Gmail password in Chrome
Step 1
Open your Chrome browser and unfold menu icon in upper right corner.
Step 2
Select Settings option or enter chrome://settings in the address bar.
Step 3
Press the link labeled Show advanced settings and located to the Passwords and forms area.
Step 4
Tap on Manage passwords option to open the passwords list. If the passwords were hidden by star marks, you can click on Show button on the top to display them.
Step 5
Then you can search for your Gmail password recovery, if you have stored it within Chrome.
Sometimes, Chrome will require you to enter Windows signup password before show the password numbers.
Still, in this way, you are able to recover Yahoo mail password, Outlook mail password, etc.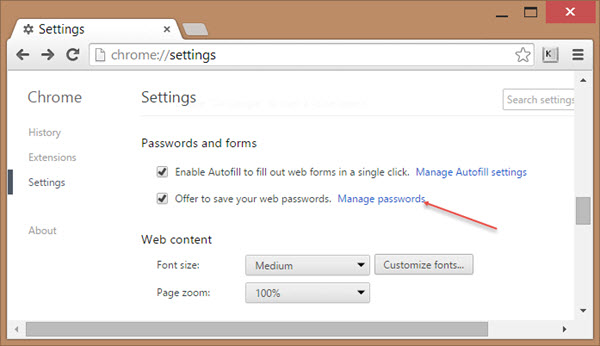 How to get Google account password with Firefox
Step 1
Launch Firefox program and choose Options in the menu list on top ribbon.
Step 2
Navigate to Security tab in options window.
Step 3
Then you can see the button titled Saved Password. Press this button to go to password dialog.
Step 4
In saved password dialog, Firefox lists all Gmail password recovery that you have saved within Firefox browser.
Step 5
By default, Firefox will not display the password of each account. You need to press the Show Passwords button to show the passwords.
Then you can get your Gmail account password in the list.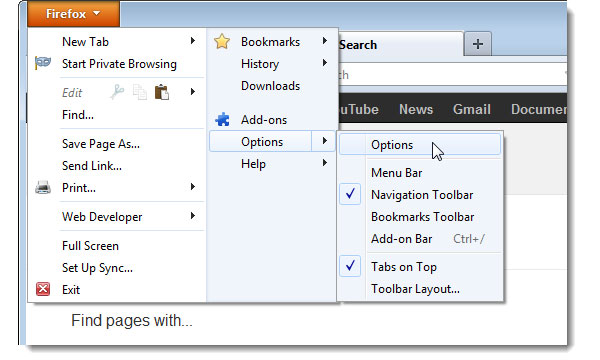 How to view password in Safari
Step 1
Go to Preferences menu on top ribbon after you open Safari browser.
Step 2
Choose the Passwords tab in preferences screen to open the password list.
Step 3
Safari will show you all the saved user names and websites. But the passwords will be hidden by default.
Step 4
To display the passwords, you have to select you Google account recovery and check the box of Show passwords for selected websites on the bottom.
As Chrome, Safari will ask you to input your Apple password before show you Gmail account password.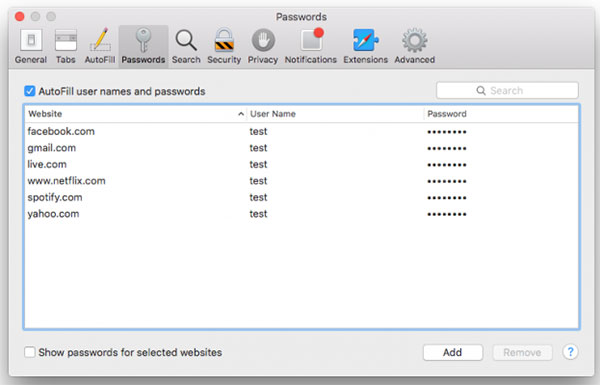 Recover Gmail password on iPhone
More and more people check their Gmail on their smartphones. So you can use some powerful smartphone data recovery tool to get your Gmail account and password, like Tipard iOS Data Recovery. Tipard iOS Data Recovery is a professional iPhone recovery program. You can use it to recover messages, photos, music, contacts and other data. If you have backed up your iPhone to iTunes, including Gmail app, you can retrieve your Google account password from iTunes backup files as well.
How to retrieve Google account password with iOS Data Recovery
1. Open iOS Data Recovery on your computer. iOS Data Recovery is compatible with Windows and Mac OS, you can install the right version from official website.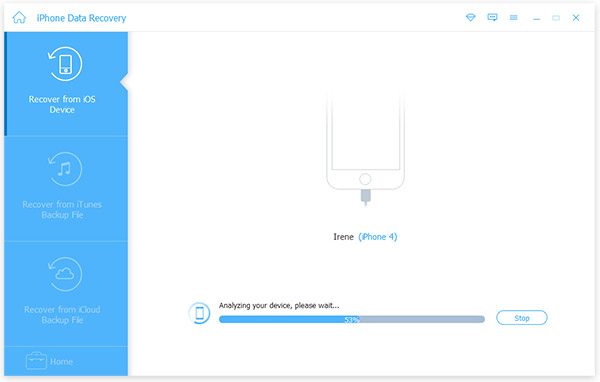 2. Connect your iPhone to your computer via a USB cable. Then iOS Data Recovery will detect it automatically.
3. Choose Recover from iTunes Backup File tab on the top ribbon; then you can select the recent backup file that contains your Gmail password, Microsoft password, and more.
4. Finally, tap on Recover button to restore the data to your iPhone.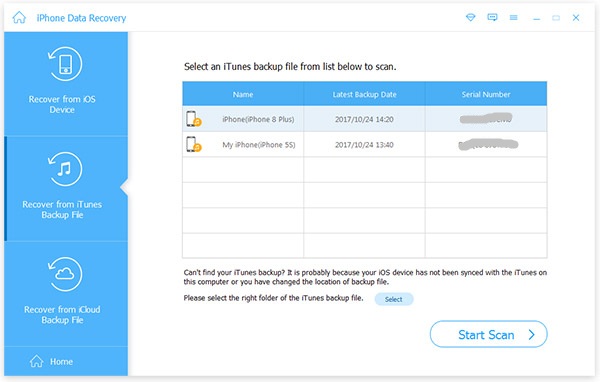 After restore, you can go to your iPhone and check or reset your Gmail password on iPhone.
Conclusion
Based on the recommendations above, you can choose a way to achieve Gmail password recovery according to your situations. Google Account Recovery page seems easy to reset it. But the prerequisite is you can pass the account verification process and remember some information about your Google account. If you forget Gmail password, there is little chance that you still remember other things, like the last time login. If you usually visit Gmail in browser, you maybe save your Gmail account in your browser, like Firefox, Chrome or Safari. Then you can go to passwords list of browser to recover your Gmail password. On the other hand, people are more likely to check their Gmail account on smartphone. Tipard iOS Data Recovery could help you to retrieve your Gmail account and password. All you need to do is several simple steps. You Gmail password will be retrieved to your iPhone.

Click here to join the discussion and share your comments
Multiple Ways to Achieve Gmail Password Recovery