5 Latest Ways to Reset Microsoft Account Password on Windows 10/8/7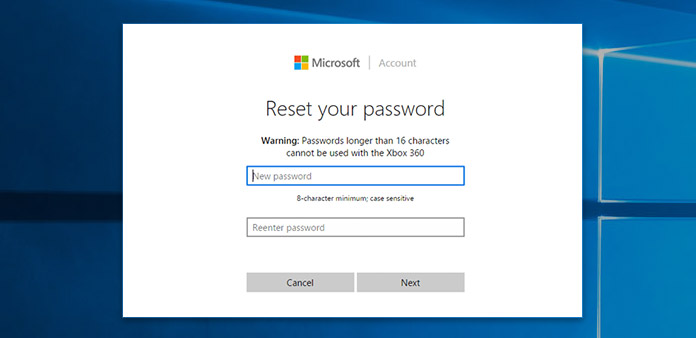 - "I just forgot my Microsoft password, is there any account recovery tool?"
- "How do I recover my Outlook email password?"
- "How to unlock a locked Microsoft account?"
If you have trouble signing into your Microsoft account, you are not allowed to access all Microsoft services. Password forgotten is the main reason. Since Windows 8, many users log into Windows with Microsoft account and password. Things will be worse if you forgot Windows administrator password. Consequently, you cannot open Microsoft account, install new software or even use your computer.
During this time, you can call Microsoft to reset your password online or use third-party Microsoft password recovery software offline. In a word, you can reset Microsoft account password on Windows 10/8/7 with the following measures. Well, the password forgotten problem is not a nightmare anymore.
Way 1: Use Password Reset Disk When You Forgot Microsoft Account Password
If you have created a password reset disk before password forgotten, you can unlock your locked Microsoft account and Windows computer successfully. Later, you can set a new password for Windows 10 PC with ease.
Step 1
Click "Reset password" when you type the wrong admin password.
Step 2
When you see the popping-up "Password Reset Wizard" window, insert a password reset disk to your computer.
Step 3
Click "Next" and follow the on-screen wizard to reset Windows administrator password.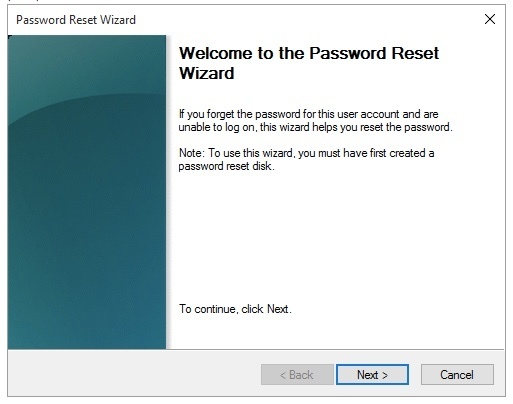 Way 2: Reset Microsoft Password and Create a New Administrator Account Quickly
Tipard Windows Password Reset Ultimate can reset all types of Windows password on any file system and computer brand like iSumsoft Windows Password Refixer. You can burn a password bootable CD/DVD and USB flash drive in a few minutes. Later, you can reset Microsoft password and other user password with server clicks.
Thanks to the intuitive interface, you can recover and reset Microsoft password before booting with ease. The Microsoft password reset tool supports all Windows workstations and hard disks. Moreover, you can remove Microsoft password on any laptop or desktop, such as HP, Dell, Acer, Sony, Lenovo (ThinkPad included), ASUS, etc. Thus, you can bypass Windows 10 password or Windows 7 password without incompatibility issues.
Main Features of the Microsoft Password Recovery Software
◆ Burn a password reset CD/DVD (up to 100 times) or USB flash drive (up to 20 times).
◆ Reset administrator and Microsoft password no matter how complicated the passcode is.
◆ Create a new administrator account after unlocking Windows.
◆ Microsoft password reset software works with almost all Windows systems, including Windows 10/8.1/8/7/Vista/XP/NT, etc.
◆ Support most popular brands of computers and a variety of file systems.
◆ Clean, safe and easy-to-use interface.
How to Reset Microsoft Password with a Bootable CD/DVD or USB Drive Directly
Step 1
Burn a bootable password DVD/CD or USB drive (preparation)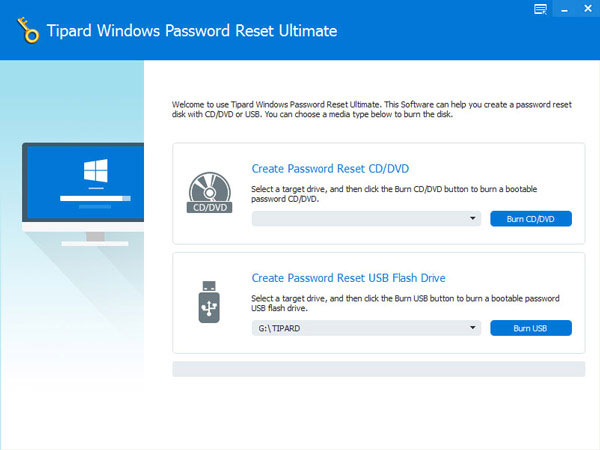 1. Free download, install and launch Microsoft password reset software.
2. Insert a CD/DVD into the DVD drive. You can also plug a USB flash drive into the computer if necessary.
3. Click "Burn CD/DVD" or "Burn USB" based on your need.
4. Click "OK" and remove the bootable external drive when the process ends.
Step 2
When you forgot Microsoft password, just insert the bootable DVD. Then reboot your Windows computer.
Step 3
The password manager screen will pop up automatically. Select your Microsoft account under the "Select a User" section. Click "Reset Password" to reset forgotten Microsoft account password.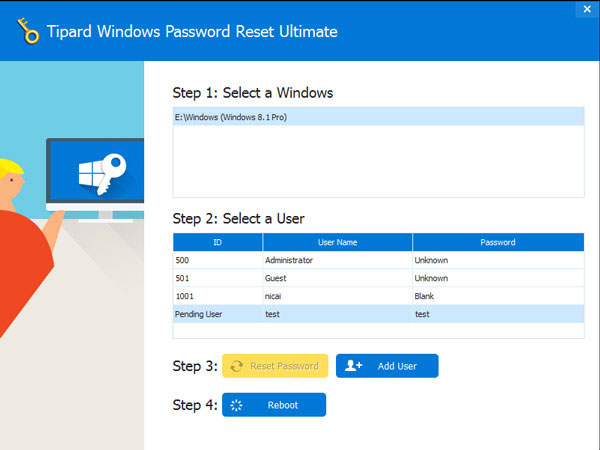 Step 4
You can see a new password in the password reset dialog. Click "OK" to move on. Later, remove the bootable drive and open your computer with the new password as usual.
Way 3: Reset Microsoft Account Password with Command Prompt
You can reset Windows administrator password with command Prompt too. The precondition is that you need to log into Windows 10 with PIN, picture password or other sign-in options. Now, let's check the detailed steps to reset Windows administrator password.
Step 1
Press "Windows" and "X" keys together on the keyboard.
Step 2
Choose "Command Prompt" from the "Quick Access" menu.
Step 3
Replace "account_name" and "new_password" with the current ones respectively.

Way 4: Visit Microsoft Account Live Site to Reset Your Password
You may use the Microsoft account to log into a Windows PC. Therefore, if you forgot your Microsoft password, your computer will be locked until you enter the correct password. When you forgot Microsoft account password, you can use another computer to get Microsoft account help online.
Step 1
Visit the Microsoft password reset page at https://account.live.com/password/reset.
Step 2
Enter the email, phone, or Skype name that is associated with your password-forgotten Microsoft account.
Step 3
Type the on-screen CAPTCHA code to verify if you are not a reboot. Then click "Next" to move on.
Step 4
Choose one method to verify that you are the owner of the locked Microsoft account. You can get a reset link or the one-time digit code.
Step 5
When the verification process ends, you can navigate to the password reset page to change Microsoft account password. Click "Next" until you are prompted with "Your account has been recovered".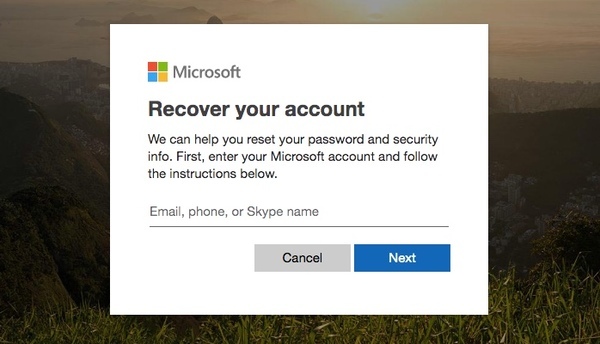 This way is also available when you want to recover an Outlook password from Microsoft.
Way 5: Restore Windows to the Previous State to Reset Forgotten Password
If your hard drive is encrypted with BitLocker, or you do not want to install any Windows password reset software, you can restore Windows to the most recent point. In another word, you need to go back to the state that you remember the old password. Consequently, you can bypass Windows 7 password and other limits. Though all your installed programs and stored files will be removed.
Step 1
Hold and press "Windows" and "S" keys at the same time. Search for the "Open System Restore" option.
Step 2
Pick up the earlier restore point, then click "Next".
Step 3
Wait for a while to complete the Windows 10 restore process.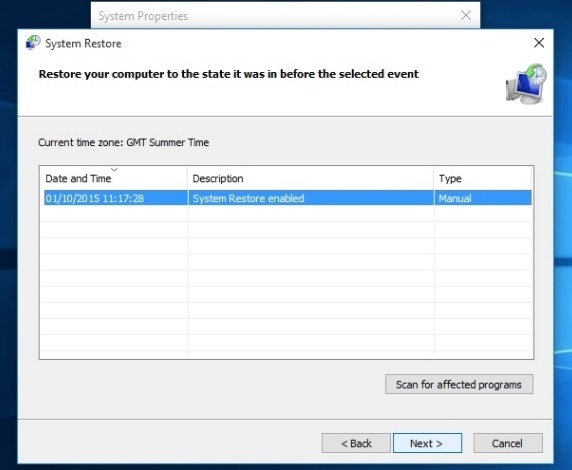 Conclusion
All above Microsoft account password reset solutions are legal and safe. You can log into Microsoft again via Microsoft account.live.com. It is the official way to reset Microsoft account password. You need to provide the alternative email account or phone number. If you forgot the Microsoft account email and other required information, Microsoft cannot verify your identity successfully.
Considering the capability, stability and restrictions, Tipard Windows Password Reset should be your first choice. You can reset Microsoft account password without Internet connection or other detailed information. Thus, if you suspect your computer has been hacked or encounter Microsoft password reset not working issues, you can run the best Windows password reset tool to solve the problem directly. It is the most recommended Microsoft password recovery way with the highest success rate.