How to Reset/Disable iTunes Password if You Forgot Them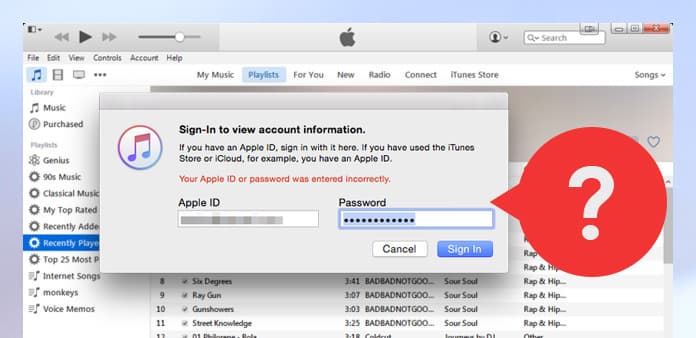 Part 1: Reset your forgotten iTunes password
If you forget your iTunes password, there may cause many problems, such as you are not able to log into your iTunes account.
Don't worry, you can follow these steps to reset password and regain access to your iTunes account. But first, to save your forgotten iTunes Store password, you need to know the email address for your account or the answer of your security questions you set before.
1, When you log in iTunes account, you need to click "Forgot?" to reset your password. And then it will load the page of My Apple ID.
2, Enter your Apple ID to get started. Click "Next" button.
3, Two authentication methods – Email authentication and Answer security questions.
Method 1: Answer your security questions
- Select "Answer your security questions" and click Next button
- It will need you to verify your birth data, and click "Next"
- Provide the correct answers to your security questions to verify your account
- If it finished, create a new iTunes password and try to log in with this new one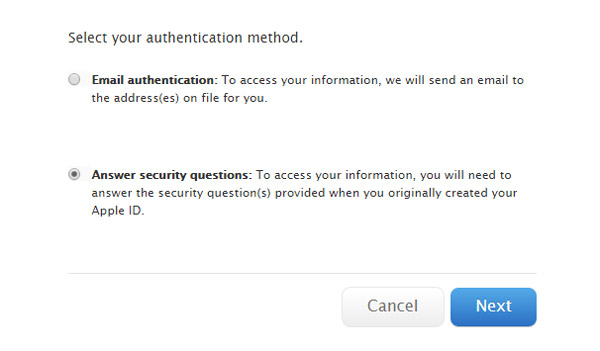 Method 2: Email authentication
- Select "Email authentication" and go "Next"
- It will show you "Email has been sent", you can check your registered recovery or rescue email address to reset your iTunes password
- Click the link of your email which can help you change your password
- Set new iTunes account password and select "Reset Password" to update it

After using one of those two options, you must log in the iTunes Store with this new password to verify it whether works.
Part 2: Disable your forgotten iTunes Backup Password
You may use password protection or encryption to protect backups of your iPhone, iPad or iPod in iTunes.
Forgetting your iTunes Backup Password? Are you wondering what to do if you meet this situation?
Method 1: Try all possible password
- iTunes Store password
- Apple ID password
- PC administrator password
- Digits of birthday
- Or some passwords like 0000, etc.
Method 2: Disable iTunes Backup Password by Deleting File or iTunes Backup
Take iPhone for example, if you backup iPhone to iTunes with password and forgot it. Let's delete description file or iTunes backup to disable the password.
- Delete the description file: Go "Settings" on iPhone – General – Description File and delete it
- Delete iPhone backup in iTunes: Connect iPhone to iTunes – Choose "Edit" in iTunes menu – Preferences- Devices. Delete the iTunes backup file with "lock icon"
Follow above steps, and disable your iTunes backup password. And then you can backup your data to iTunes again. It is better not to tip "Encrypt local backup "in iTunes or remember your password if you set it. Or you can try use an iCloud backup instead.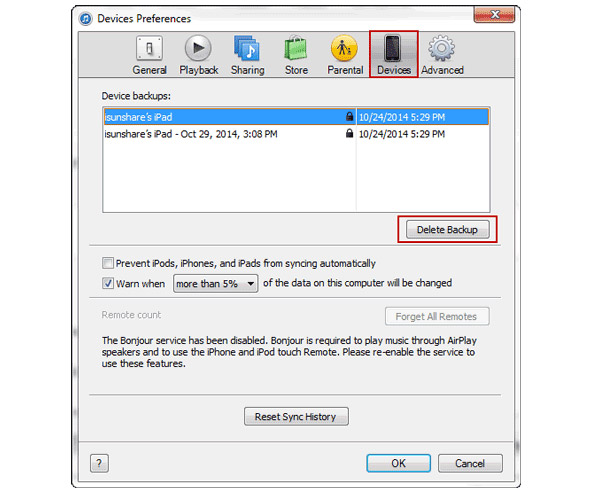 Method 3: Find your iTunes backup password using Keychain on Mac
- Open Keychain Access – Applications- Utilities
- Search "iPhone backup" or iPad/iPod backup on the search box
- Double click to search the result
- At the bottom of the dialogue box, click "Show password" and enter the administrative password, it will help you reveal iTunes backup password
Note: You must note the password in case losing them again and use the recovered password to restore data from iTunes backup files.
If you use Windows, you can try to change your iTunes password of iTunes Store. Then on the backup password dialogue, you can try the old password and the new password both.
Try above tips. I hope these tips can help you solve your issues of forgotten iTunes password.
You May Like the Hot Software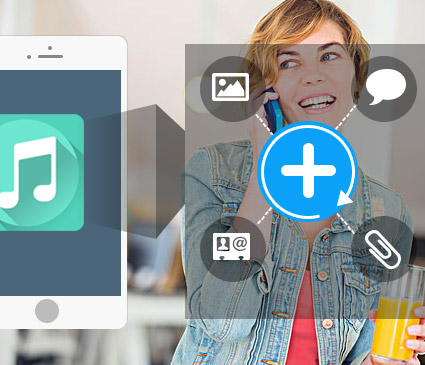 Recover contact and more data from iPhone/iPad/iPod directly
Restore data from iTunes and iCloud backup files without loss
Support iPhone SE, iPhone 6s/6s plus/6/6 plus/5s/5/4s, iPad Pro/Air/Mini, iPod and more iOS devices
compatible with iOS 9.3