DVD Shrink and the Best Alternatives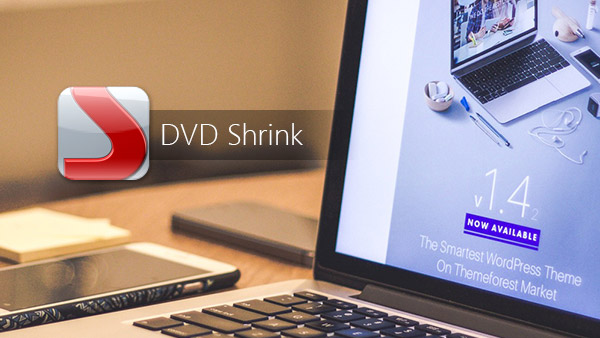 DVD Shrink is the name of once-famous free DVD software for DVD copying. It is superb easy to use and the copy speed is fast. The most important factor is that DVD Shrink compresses DVDs efficiently, effortlessly and effectively. With the program, you can easily shrink a dual layer DVD-9 to DVD-5. But as more and more software related to DVD copying appears on the market, the program has not been updated or improved. Considering the demands on DVD copying and compressing, we will share the review of the DVD Shrink in this post. And if you need the best alternative to DVD Shrink, you can also find the answer below.
Part 1. DVD Shrink review
As a DVD ripping and shrinking tool, DVD Shrink has some advantages and shortcomings.
Pros
1. DVD Shrink is totally a freeware.
2. It is also a fast program. You can rip hours of movies to computer within a few minutes.
3. Its capacity to encode 8GB DVD to 4.7GB DVD is impressive.
4. DVD Shrink has a straightforward interface and everyone could grasp its usage easily.
Cons
1. If you directly burn DVD backup copies with DVD Shrink, it requires Nero as the default burning software.
2. It has the possibility to remove popular DVD copy protections, such as CSS (most commercial DVDs used), RC, RCE, etc.
3. Since the author of DVD Shrink has been stopped developing it from 2005, it is not supporting the new Window OS (Windows 10). It just works better on Windows 9x/2000/XP. And the Vista family of Microsoft Windows (Windows Vista, Windows 7) may have issues running DVD Shrink.
4. DVD Shrink cannot burn and rip DVD while decrypting new DVD copy protections independently.
To offset the shortages of Free DVD Shrink, it is important to find a DVD Shrink alternative without any questions.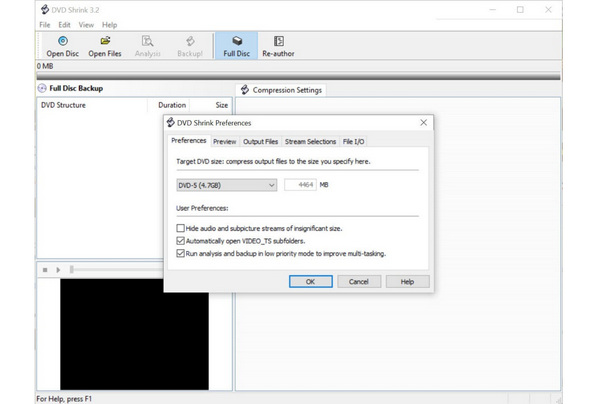 Part 2. Rank No. 1 as the DVD Shrink Alternative for Windows 10/8/7 and Mac
Tipard DVD Cloner is powerful software absolutely to replace the DVD Shrink Free for DVD copying even has more functions than DVD Shrink.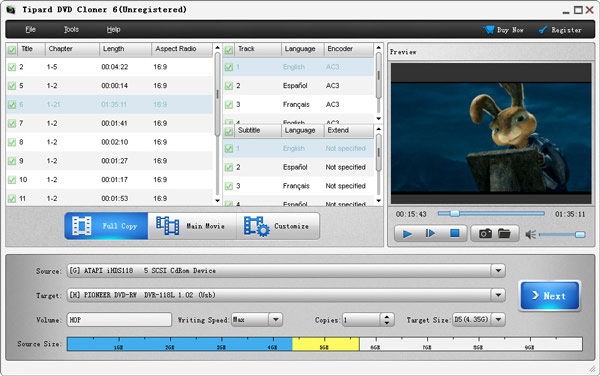 1. This DVD Shrink Alternative is easy to use. It will give you fast copying speed and convenient user experience.
2. DVD Cloner is able to compress DVD-9 to DVD-5 and back up DVD to DVD folder or ISO image file with perfect quality.
3. What's more, the powerful DVD Shrink alternative also can burn local DVD folders or ISO image files to DVDs.
4. You can choose full copy, main movie copy or customize the copy parts according to your needs.
5. As a cross-platform DVD clone tool, DVD Cloner is compatible with most Windows and Mac computer very well, including Windows 10 and the latest version of Mac OS.
6. DVD Cloner allows users to totally control the DVD copy process, like copies and writing speed, source size and target size.
Part 3. Other alternatives of DVD Shrink
No. 2. AnyDVD
This DVD Shrink Alternative works in your computer's background to automatically remove the copy protection off a DVD movie, allowing you to rip the DVD onto your computer.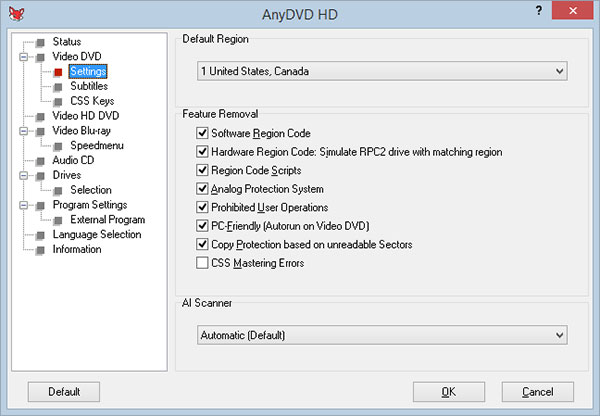 1. You also can remove the RPC region code, thereby making the movie playable anywhere.
2. This DVD clone application also decrypts protected audio CDs, HD DVDs, and Blu-ray discs.
3. It has the capacity to rip ISO images of DVD movies onto your computer and back up the original discs by making a duplicated digital copy.
4. Besides decryption, you can control the drive speed of your DVD drive that allows you to reduce the noise level.
5. This DVD Shrink Alternative also supports to remove DRM from audio CDs.
No. 3. CloneDVD
CloneDVD is another member of DVD Shrink alternative family. One amazing function of CloneDVD is to allow users to preview movies during transcoding and DVD burning process.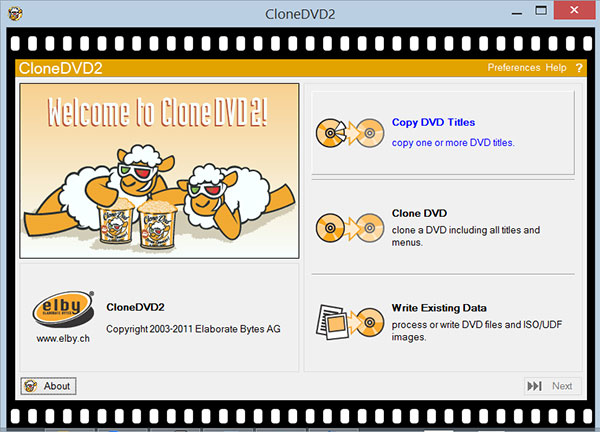 1. This DVD Shrink Alternative copies movie with unparalleled picture quality. 2. If it is only the main movie or a complete cloned DVD, it can compress even long footage in brilliant quality and at high speed.
3. A special transcoding technology automatically compresses the chosen DVD titles according to your audio and language selection to a freely adjustable target size.
4. Quality bars show the direct influence of the title and language selection on the quality of the movie copy.
5. Even beginners could achieve 1:1 DVD copies, DVD to AVI and DVD to ISO image rips.
.No. 4. FormatFactory
FormatFactory is usually an overlooked DVD Shrink alternative. It is not only a convenient utility that allows you to transform DVDs to different media formats on your computer.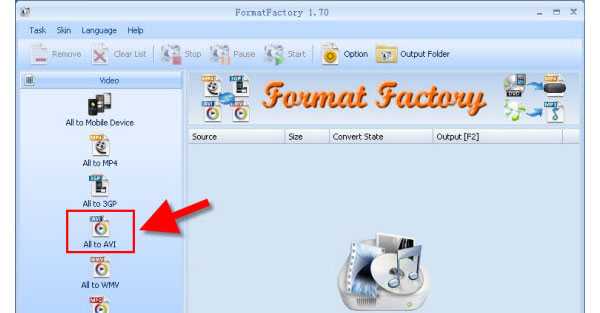 1. FormatFactory is an all-in-one solution to convert DVDs to digital copies. You can transform DVD movies to MP4, MPG, AVI, MP3, 3GP, FLV, WAV, and many more. If you want to copy DVD to mobile devices, FormatFactory is a good choice.
2. The intuitive interface makes this DVD converter an easy-to-use utility. Even those new to converting DVDs will master this utility quickly.
3. You can find the answers in the comprehensive Help file, if you face any problem to use FormatFactory.
4. FormatFactory is free of charge and all Windows users could enjoy its extensive converting features.
No. 5. DVD Decrypter
DVD Decrypter is a utility to help users to achieve DVD imaging and ripping. This utility is also a good choice among DVD Shrink alternatives.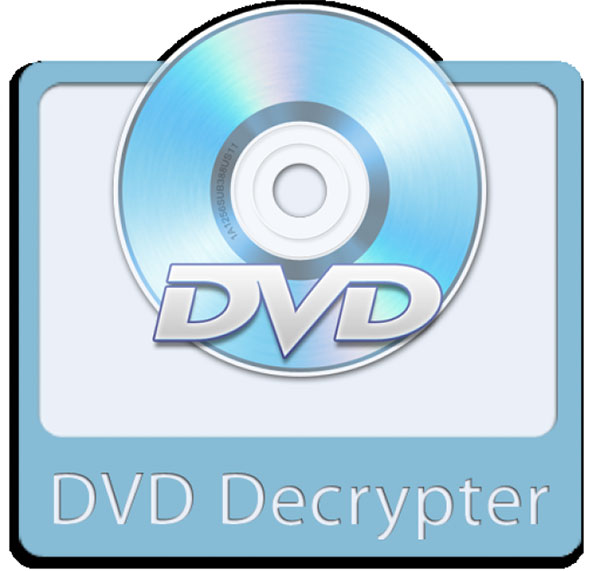 1. This application is able to remove region codes and other professional grade encryptions and protections on DVDs.
2. You can utilize DVD Decrypter to rip movies on a disc to your local hard drive within a few minutes.
3. DVD Decrypter is also a good way to back up your favorite DVDs by creating a replica ISO image.
4. This utility is more suitable for advanced users, for it is a little complicated. The super-fast converting speed and quality assurance make DVD Decrypter popular among advanced users.
Part 4. FAQ about DVD Shrink Alternatives
Does DVD Shrink remove copy protection?
Yes, DVD Shrink may remove popular DVD copy protections, such as CSS, RC, RCE, etc. in using. DVD Shrink can shrink hard disk files already ripped by programs that can overcome more recent copy protection systems, but that do not offer the 2-layer to 1-layer compression.
Does DVD Shrink work with Blu Ray?
Sorry, you can not use DVD Shrink to copy Blu-ray. If you want to copy Blu-ray, you can try Tipard Blu-ray Converter. It can Convert Blu-ray Disc/folder/iso image file to video like MP4/MKV/MOV/AVI/WMV, and more with super-high quality. before converting, you can also make adjustment for video effect.
Can I use DVD Shrink on Mac?
DVD Shrink is a well-known Windows tool for copying, backing up, and shrinking DVDs. It can't be used on Mac. So, if you wanted to copy, back up, encrypt, compress, or re-author DVDs on your Mac system, you will have to use Tipard DVD Cloner for Mac.
Conclusion
In this article, we share the review about DVD Shrink based on testing. Although DVD Shrink has several advantages, like free-to-charge, it had become old-fashion long time ago. And if you need a similar application supports your fresh computer, you have to choose a DVD Shrink alternatives. Fortunately, we identified top 5 DVD Shrink alternatives in this post. You can make a decision depending on your requirements. When it comes to the smart choice, we recommend Tipard DVD Cloner. This utility has plentiful features and allows users to convert DVD to multiple media formats or ISO file. For beginners, the straightforward interface will provide a smooth user experience. For advanced users, extensive custom options are available as well. DVD Cloner could meet everyone's demands on DVD copying and ripping.