DVD Decrypter Review and Best Alternatives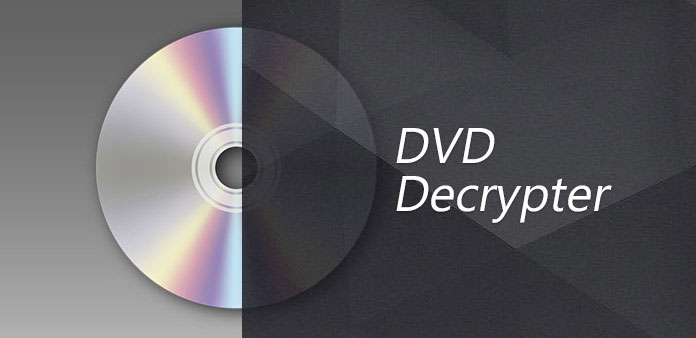 It is annoying to get the message said your DVD is encrypted and unplayable on this device, when you prepare to view the latest films on DVD player. Almost all commercial DVDs are encrypted and protected. So, if want to watch your DVD movies on any device, you will need a utility, such as DVD Decrypter, to remove the encryption and protection from the disc. Around DVD Decrypter, customers have many questions: Is it a legal program? Does developer continue to update this application? What can the program do? In this post, we are going to answer these questions. Plus, we will introduce more DVD Decrypter alternatives with similar functions.
Part 1. Introduction and review of DVD Decrypter
As its name labelled, DVD Decrypter aims to remove encryptions and protections from commercial DVDs and home DVDs. Its overall features include:
1. It could rip encrypted DVD movies to local hard drive.
2. Users could use this DVD decrypting application to create ISO image and backup the whole DVD.
3. This utility is able to break and remove most commonly used encryption codes.
Unfortunately, the developer announced to stop development of this program in 2005. Since then, the official website has been shut down. Now, you can only download this program from an unofficial mirror website. We tested this decrypting utility in our lab and the follow is our review.
Pros
1. The program is free of charge.
2. It works well on Windows 7.
3. It has the capacity to remove CSS, region code, Macrovision content protection and user operation prohibition.
Cons
1. It is not compatible with Windows 10 and Mac OS X. In our testing, it is crashed on Windows 8/8.1.
2. It cannot copy discs encrypted with newer protections, such as XProtect.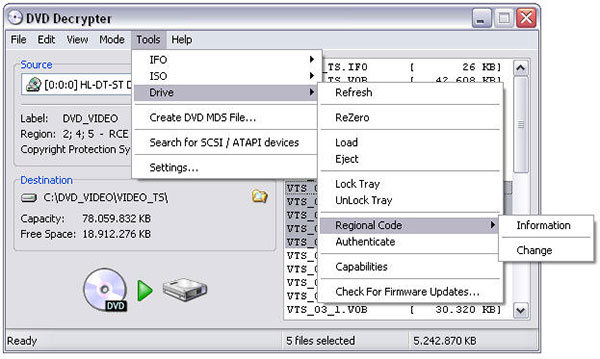 Part 2. Top 5 alternatives
Considering DVD Decrypter is not available on the latest operating systems and has halted more than a decade, you'd better use the best alternatives.
1. Recommend: Tipard DVD Ripper
While there are many DVD ripping software on market, only a few of them are able to break and remove encryptions from DVDs. Tipard DVD Ripper is one member of the minority DVD decryption software family.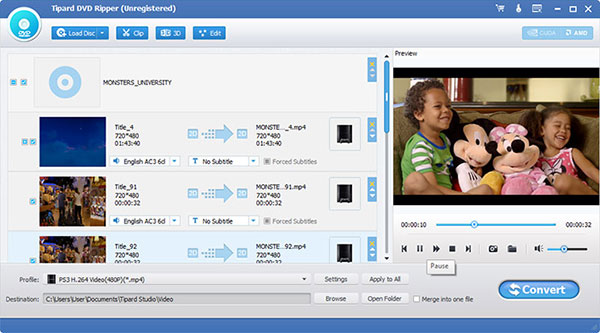 1. This DVD Decrypter alternative has the capacity to rip any encrypted DVD to local hard drives.
2. Users could convert protected DVDs to more than 300 video and audio formats, such as MP4, MKV, MOV, AVI, FLV, WMV, MP3 and more.
3. It also allows you to rip commercial DVD movies for playback on mobile devices and game consoles.
4. Before removing encryptions and ripping DVD movies, you can edit the videos in built-in video editor as you wish.
5. DVD Ripper could break encryptions and rip DVDs without quality loss at 6x speed.
To be honest, DVD Ripper offers all features you need to decrypt a commercial DVD or home DVD. Moreover, the straightforward interface could help you find what you need as soon as possible. For advanced users, this DVD decrypting program provides extensive custom options. And for average people, it will optimize the presets automatically.
2. The best alternative for Windows: Open DVD Ripper
Open DVD Ripper is a dedicated DVD ripping utility for Windows. Its basic features include:
1. Rip commercial DVD to commonly used video and audio formats, like AVI, MKV, MP4, MP3, and so on.
2. This DVD Decrypter alternative is able to wipe CSS encryption, region code and Sony ARCCOS protections from DVDs.
3. You can use this DVD ripper application to convert DVD movies to portable devices supportable video formats.
Pros
1. This program has a well-designed interface.
2. It is simple to use.
3. The ripping speed is fast.
Cons
It does not support to break the latest encryptions.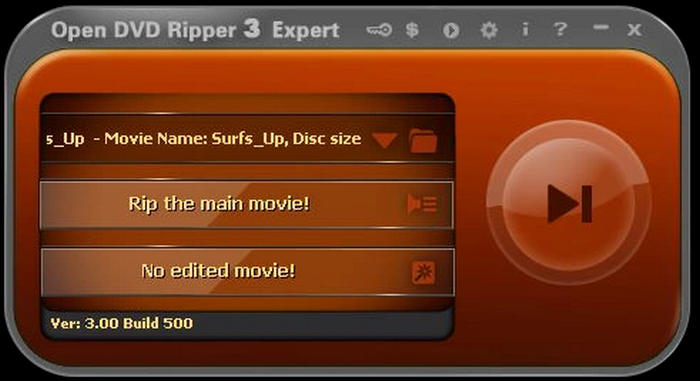 3. The best substitute for Mac: RipIt
RipIt is a simple DVD Decrypter substitute, which makes the complicated process of decrypting and ripping DVD easier.
1. This utility is able to break encryptions and rip a DVD to Mac computers.
2. The Rip feature will extract ISO image from a commercial DVD or home DVD.
3. The Compress feature is going to convert ripped data to video formats playable on Apple TV, iPhone and iTouch.
Pros
1. The output quality is good and optimized for Apple devices.
2. Users could decrypt and rip a DVD with one-click.
Cons
1. It does not offer custom options.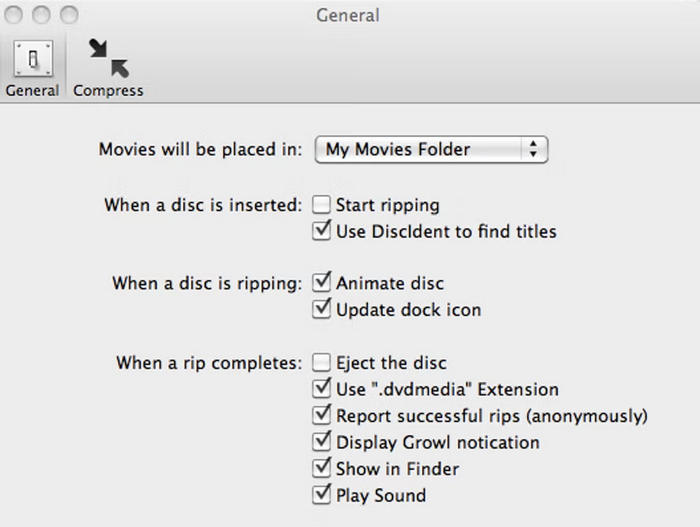 4. The best replacement for Linux: DVD::RIP
Although DVD::RIP is another DVD decrypter freeware alternative. It was discontinued in 2011, you can still download it from official website. The features of this Gtk+ GUI program include:
1. Rip commercial DVDs and protected DVDs to local hard drive.
2. Extract DVD images from encrypted DVDs or home DVDs.
3. Transcode audio tracks from any DVD to MP3, AC3 and other popular audio formats.
4. Burn audios to CDs.
Pros
1. DVD::RIP is an open source project, so all features are free of charge.
2. It can transcode most DVDs, including encrypted ones.
Cons
It has plentiful custom options, when ripping DVDs. That will make beginners confused and frustrated.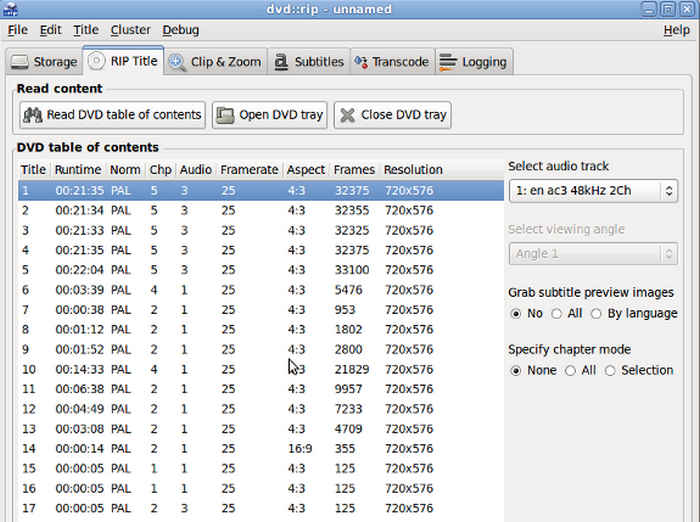 5. The best cross-platform alternative: HandBrake
HandBrake is an awesome DVD ripping tool available to Windows, Mac OS X and Linux. This DVD Decrypter alternative is also an open-source application. That means we can extend this program with extensive plugins. Its basic features include:
1. Convert DVD movies to MP4 and MKV.
2. Extract audio tracks from DVD to MP3 and AC3.
3. Edit videos with video filters, such as Deinterlacing, Decomb, Denoise and more.
4. Preview videos before ripping.
Pros
1. There are various libraries available for breaking encryptions, like Libdvdcss.
2. All libraries and features are free to use.
Cons
You have to install extra library according to DVD encryptions.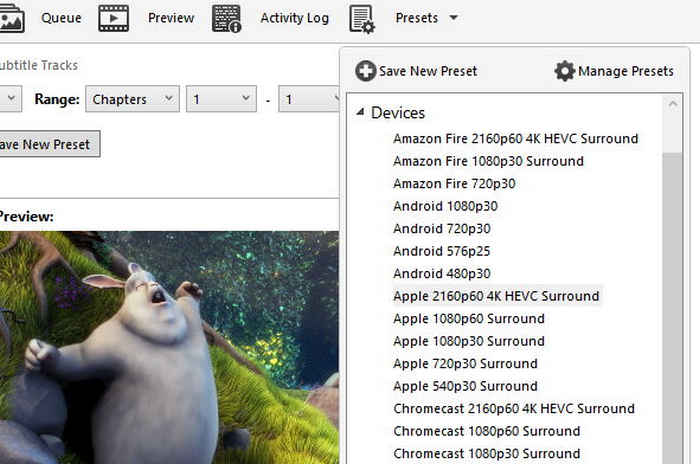 Conclusion
DVD decryption is complicated than you thought, but some tools could help you break encryptions and remove region code from DVDs simply. DVD Decrypter is one of such tools. Although it discontinued long ago, it still works on some operating systems. If you are looking for a DVD decrypting program for your new computer, you can find the best one in the best alternative list. When you want to play an encrypted DVD on any devices, these DVD decrypting software will help you achieve the task simply. If you care about output quality, we suggest to using Tipard DVD Ripper.