Video Filter – 8 Best Video Filter Apps for Your Computer and Mobile Phone
No matter you are a vlogger, or a full-time video professional, a good video filter app can help you create amazing videos. How do you choose the most appropriate one for different devices? It should be difficult to select a desired one from the long list of your Google. The article compiles a list of the top 8 video filter and effect apps for Windows, Mac, iOS and Android devices. Just learn more about the features and review to get the desired one according to your requirement.

Part 1: Best Video Filter Program for Windows and Mac
Tipard Video Converter Ultimate is a versatile video filter and effect app that enables you to apply a desired filter for video files. Besides the dozens of video filters, it also enables you to tweak the contrast, saturation, brightness, hue and more other basic effects for the videos with ease. You can instant preview and select the desired one with ease.
1. Apply the video filters and effects instantly to all the video formats.
2. Choose from dozens of video filters and tweak the video effects.
3. Convert videos with desired filters for videos and even device presets.
4. Add watermark, audio, and even subtitles when you apply video filters.
How to Apply Filter on a Video on PC and Mac
Step 1
Launch video filter program once you have installed the program on your computer. Click the Add Files menu on the top ribbon to add the videos that you wish to edit. Alternatively, you can drag and drop the video files into the library area to import them directly.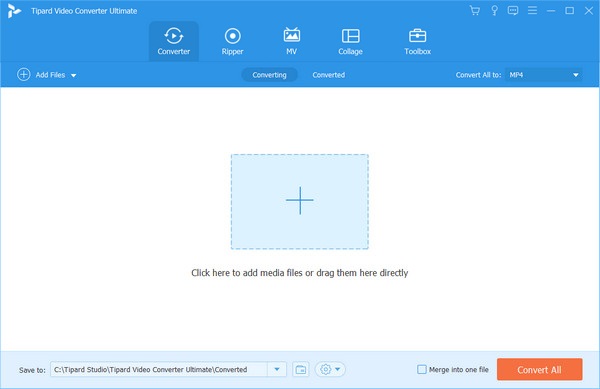 Step 2
Once you have loaded the video file, you can click the Edit button with a magic-bar icon next to the thumbnail. Once the video editor window pops up, go to the Effects & Filters tab and scroll down to find the desired video filter in the Filters section.
Step 3
Choose the desired filter and you can see the effect on the preview panel. Plus, you can adjust the video filter on the left side until you get the desired effect. Click the OK button and choose the Apply to All option to add the video filter to all videos in batch.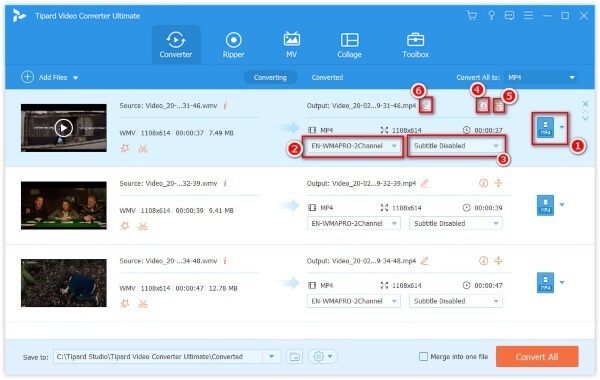 Step 4
Click the Convert All to option at the upper right side to open the profile dialog. Go to the Video tab and select the proper video format and resolution. Set the destination folder by hitting the Folder icon. Just click the Convert All button to save the videos with video filter.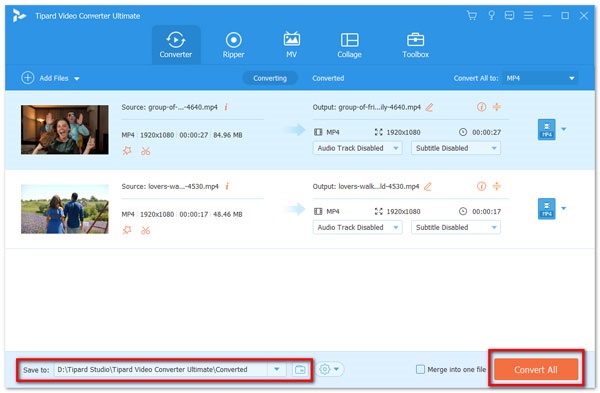 Note: It not only enables you put filters on videos with high quality, but also converts it into the device formats, such as 4K MP4, iPhone, Samsung phone and more other devices with ease.
Part 2: Top 2 Video Filter Apps for iPhone
Top 1: iMovie
iMovie for iOS is a good starting point for beginners to apply video filters. It is totally free to use for the latest iPhone and iPad. Plus, it does not contain any limitation, such as watermarks or ADs.
Pros
1. Provide video filters free of charge.
2. Offer several customizable filters.
3. Provide basic video editing tools.
Cons
1. The video filter app requires iOS 13.4 or later.
2. There are only ten video filters.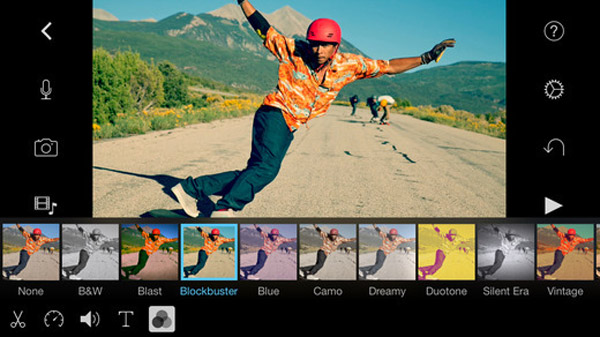 Top 2: Magisto
Magisto is a video filter app for smart phones. It will automatically turn your photos and videos into an awesome edited movie, complete with your choice of music, cool graphics and filters.
Pros
1. Create engaging videos on mobile.
2. Include extensive video filters.
3. Work on all devices running iOS 12 and later.
Cons
1. It is pricy to subscribe the service.
2. The video filter app is large.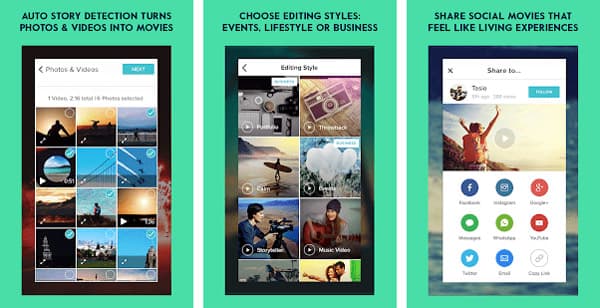 Part 3: Top 2 Video Filter Apps for Android Phone
Top 1: Quik
Quik is one of the best video filter apps for Android, which is able to analyze the video with the desired video filters, frame and more other effects. Moreover, it is able to get footage from GoPro footage with ease.
Pros
1. Apply video filters free of charge.
2. Include over 20 filters with stunning effects.
3. Support common video formats.
Cons
1. It is too simple for tech savvy to apply filters.
2. It lacks advanced features and customization options.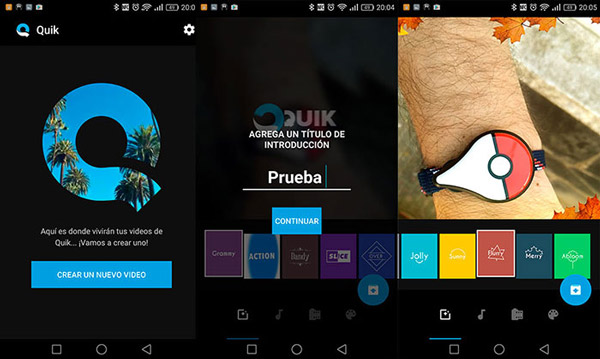 Top 2: Artisto
Artisto is a dedicated video filter app for Android devices. It allows you to exchange free filters with ads. If you wish to generate stunning visual effects for free, it should be a good option.
Pros
1. Take a video from Android phones for editing.
2. Add the desired video filter within one tap.
3. Offer plentiful high quality filters for videos.
Cons
1. The ads within the app are annoying.
2. There is no way to remove ads.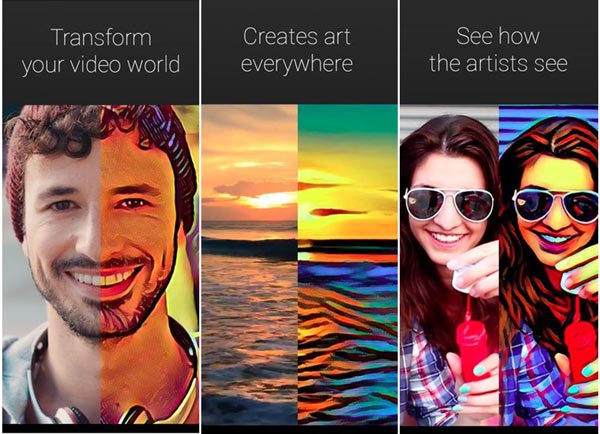 Part 4: Top 3 Video Filter Apps Online
Top 1: Clideo
Clideo is an online video editor as well as an online video filter app. It enables you to put filters on videos and also convert the files to any other video format with ease as your requirement.
Pros
1. Provide filters for videos from different channels.
2. Preview and add the desired filters to video online.
3. Easy to use without downloading extra software.
Cons
1. It is not totally free and asking for subscription.
2. It slows down your PC with CPU consuming.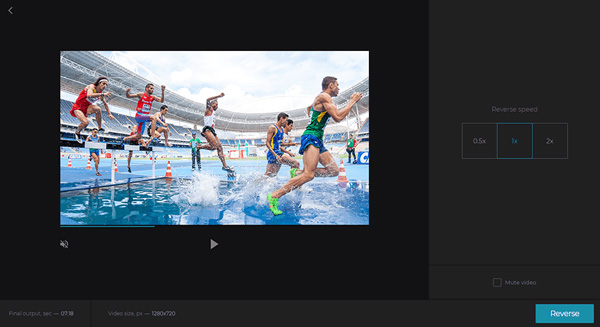 Top 2: Kapwing
Kapwing is another web-based video filter app. In addition to basic video editing tools, it offers several filters to create unique effects online for videos, images and even GIF files with ease.
Pros
1. Upload video from hard drive or URL directly.
2. Offer extensive video filters and effects with ease.
3. Preview videos with desired filters online.
Cons
1. You have to sign up with your information.
2. It requires flash installation for your computer.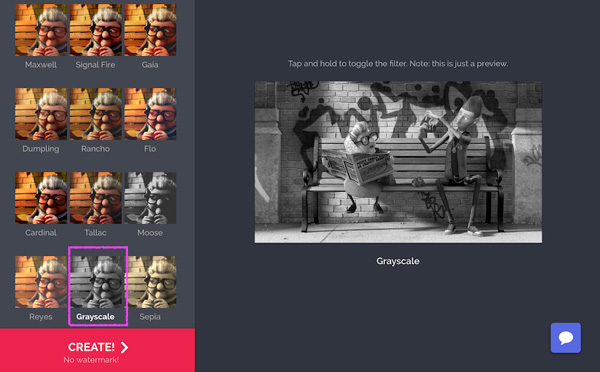 Top 3: VEED
VEED is another online video filter app to create video ads and other effects. It lets you upload a video clip and apply several adjustable filters online, add subtitles, collaborate on projects and more.
Pros
1. Provide different types of video filters free of charge.
2. Preserve the original video quality when applying filters.
3. Convert the desired video with filters to GIF.
Cons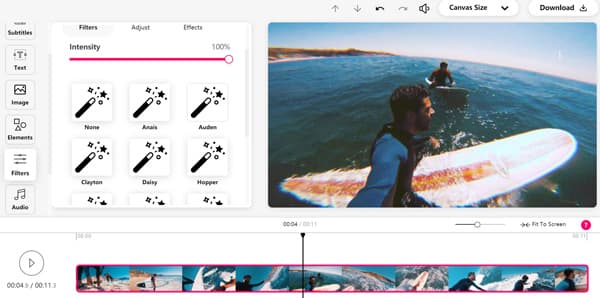 Part 5: FAQs about the Best Video Filter Apps
Can I Apply Different Video Filters for the Same Video?
You can apply one video filter for a video for all above video filter apps. But you can use Tipard Video Converter Ultimate to split the video into different parts, apply the different filters for the each part and merge them into one accordingly.
What is the Best Method to Apply Video Filters with High Quality?
Because of the video filter apps online and smartphone limit to the resolution, when you need to apply a video filter with high quality, you should take the profession program on your Windows and Mac into consideration instead.
How to Apply Instant Video Filter with Ease?
You can use the video filter app to apply the instant video filters with ease, such as VSCO and Snapchat. Of course, you can also use the webcam on your Windows and Mac to apply the desired filters and effects with ease.
Conclusion
The article shares 8 best video filter apps for Windows, Mac, iPhone and Android devices. Making engaging videos is more difficult than ever before. Video filters are a good idea to create unique effects. Tipard Video Converter Ultimate, for example, is not only easy to use, but also contains a wide range of video filters on Windows and Mac. If you have any query about the best video filter apps, you can leave a comment in the article.