Come to See Detailed Guide to Convert VHS to Digital
In this modern era, many technologies are rising. This way, some of the devices before are becoming outdated. VHS tapes are among the most outdated devices you can find. Also, VHS tapes are impossible to play these days. With this type of problem, the best solution is to digitalize it. Luckily, the post will offer an effective way to turn VHS to digital using an offline program. So, without anything else, read the post and learn how to transfer VHS to digital.

Part 1. What is VHS
JVC created the VHS analog recording format in 1976. The magnetic tape used by the system is half an inch wide. With a resolution of 240 lines on the horizontal and 486 lines on the vertical axis, it can record video for up to six hours. The format was made to be affordable, simple to use, and usable with various video cameras and cassette players. It has become the predominant video format on the world market by the 1990s. But VHS has been all but extinct for ten years. Since this technology is antiquated, many people need help recalling what VHS stands for nowadays. Though Blu-ray is currently losing the war against DVD, which is fighting a losing struggle against VHS, less than 50 years ago, VHS was a breakthrough technology.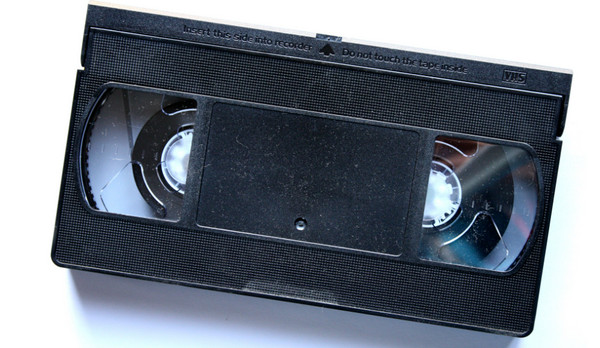 As a video format, VHS has long since been replaced by DVDs, which took over in the mid-2000s. VHS has been around for so long that some people don't know what it is. Some folks need to be made aware of what VHS stands for. Additionally, we have a surprise for readers who remember VHS because you likely don't know what it stands for either.
Part 2. Why Convert VHS to Digital
In this part, you will discover various reasons why you need to transfer VHS to digital.
To Achieve Higher Video Quality
The video quality can be improved using various VHS to digital conversion techniques. It also improves the audio quality compared to what was on the videotape. There is hardware and software used as part of this transfer process. As the tape is converted to digital, it can enhance the video quality and reduce shake. Some video conversion services use top-notch gear to transform VHS into a contemporary digital format.
To Edit and Enhance Old Video
A possibility for editing old videos arises once your VHS tapes are in digital format. You can further edit and clean up your video using the many manual controls that are present in the majority of editing programs. Doing so can improve and enhance the video's viewing experience.
To Preserve Memories
If you love to go back to your old days, like watching videos of your wedding, celebrating a party, watching a video from an anniversary, and more. It is good to view them again and again. With that, the best way to play your VHS tapes is to digitalize them.
To Share and Access Easily
The best way to share a VHS video is to invite some people to your home to watch the tape if you even have a VCR. But you don't have to gather to watch if you digitalized the VHS. Once you have digitalized a VHS, there are so many ways you can share the media. You can share and send them on various social media platforms and email.
Easier to View
If you are still working with a VHS player, these devices are bulky and difficult to connect to modern devices. This is one of the convincing reasons to transfer your tapes to a digital format. Once your tapes have been digitalized, you don't have to worry about sifting through various tapes to find the one you're looking for. You also don't need to find out how to set up the VCR to watch what's on the tapes.
Part 3. How to Convert VHS to Digital
Before turning VHS to digital, we must first prepare all the materials we need.
VHS Tape
The first material you need is the VHS tape. It is among the essential materials you need since the goal is to turn the VHS into digital.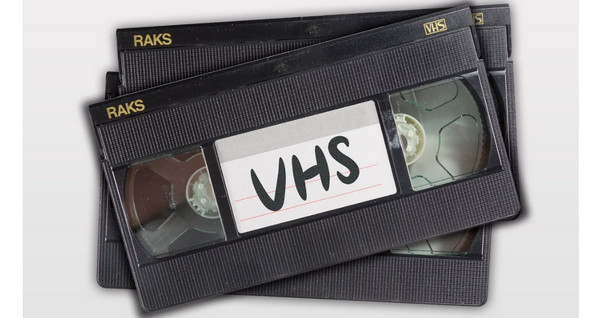 VCR
Another material you need is the VCR. This VCR is the one you need to insert the VHS tape. Make sure that the VCR has audio and video input.

Video Capture Device
You need the Video Capture Device to connect the VCR to the computer. It has various cables you can use. The yellow cable is for video input. The white and red cable is for audio input.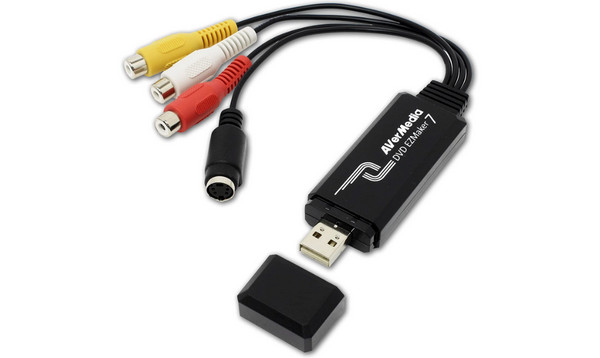 Computer
The last thing you need is the PC. Well, it's important since it is how to digitalize your VHS. After connecting the three cables to the VCR, connect the other connector to the computer's USB port.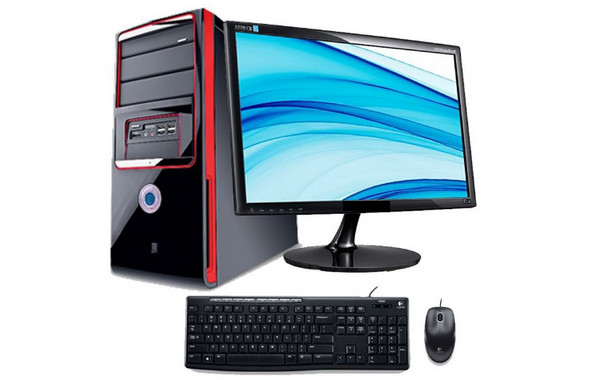 After preparing all the materials, you must install an excellent program to help you digitalize VHS. The best downloadable software to use is Tipard Screen Capture. With this VHS to digital converter, you can easily digitalize VHS. The procedure is easy to understand. This way, even non-professional users can operate the program. Plus, with its video recording feature, you can get the video from the tape without hassle. In addition, Tipard Screen Capture can offer more features you can enjoy while recording the video from your VHS tape. You can press the camera icon to take a screenshot during the recording process. With this function, you can get a photo of your favorite scene from the video. Also, the program lets you choose your desired frame size. This way, you can eradicate some parts of the screen that you don't want to include in your recordings. Then, when you are done recording the video, you can trim it first, especially if you like to remove some parts of the video. With the assistance of these functions, you can have your desired output while turning VHS to digital perfectly. Furthermore, Tipard Screen Capture is available on Mac and Windows. See the simple procedures below to convert VHS to digital easily and instantly.
Note: Ensure the computer reads the video from the VHS tape.
Step 1Get the Tipard Screen Capture by clicking the Download button below. Then, after the downloading process, proceed to the installation. After that, open the program on your Windows or Mac computer.
Step 2When the program's main interface already shows up, click the Video Recorder option. Then, another interface will pop up on the screen.

Step 3The program lets you choose your desired frame size for the next step. You can customize it or choose the Full-Screen mode.

Step 4Go to the video from the VHS, and click the Play button from the VCR. Then, go back to the program's interface. After that, click the REC button to start the recording process. While recording, you can press the Camera icon to capture your favorite scene. This way, you can take a screenshot and record videos simultaneously.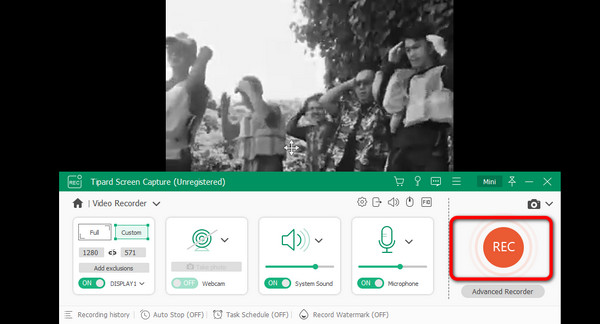 Step 5You can also finish the recording when the video is finished by clicking the Done button. Then, wait for the saving process. Once done, you can proceed to the assigned output folder and play the video.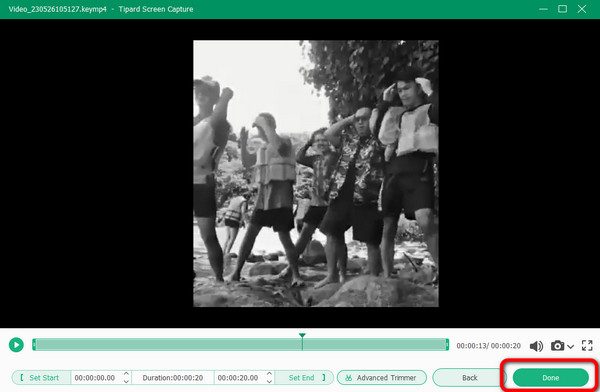 Further Reading
5 Best VHS to DVD Recorder Combinations
VHS to MP4 Converter – How to Convert VHS to MP4 on Windows/Mac
Part 4. FAQs about How to Convert VHS to Digital
1. What Is the Difference Between a VCR and a VHS Player?
In practical terms, there is not much distinction between VHS and VCR. The VHS is a videotape cassette format, and VCR is the player type's name. In reality, with the demise of Sony's Betamax format for home videocassettes, all VCRs exclusively play VHS tapes. Also, all videocassettes are in the VHS format and can play virtually.
2. How much does converting VHS to digital cost?
It doesn't cost you that much. You only need some tapes, a capture card, and VCR. It shouldn't cost you more than $30 to complete the materials. If you own a VCR, you can only spend $15. Some companies can convert your VHS tapes to digital for you. But you must pay almost $35 per tape.
3. What is the advantage of converting VHS to digital?
Turning a VHS to digital has lots of advantages in this modern era. As we all know, VHS is one of the most outdated devices you can find. So, it will be hard to play them, especially if some players don't support VHS tapes. With that, the best way is to convert it to digital. This way, you can preserve the video, access it easily, and improve the quality.
Conclusion
Do you want to reminisce about the previous moments, and do you want to play your VHS tapes? Then, the information above is helpful for you. Since VHS is not easy to play nowadays, it is suggested to convert it to digital. Thankfully, the post gives you the best procedure to convert VHS to digital effectively using .