The Best Method to Convert VHS to DVD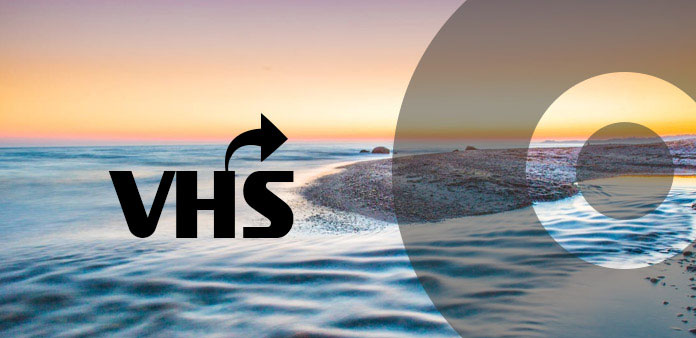 When you find some treasured VHS tapes for the golden age more than 30 years ago, you might be eager to convert VHS to DVD, but just takes few minutes to have an overview for all the methods.
Part 1: Choose the way you prefered to convert VHS to DVD
Method one: Commercial Conversion Service
Some retail corporations or websites offer VHS to DVD conversion service. You can simply deliver the VHS tapes, and then wait about three weeks for DVD. The commercial conversion service might also including convert Betamax or 8mm film to DVD.
Pros:
The method is quite convenient, you can send the VHS tapes and money, and then get DVD back.
Cons:
Usually it costs US$20- US$30 for one DVD, you should also wait about 3 weeks for the DVD. You cannot control over the VHS to DVD conversion or customize the DVD files to your requirement.
Method two: Using VHS-DVD Combo Player
An alternative option is a separate VHS player with a recording capability DVD Player, and two directional Audio-visual cables are also required.
Pros:
It provides a simple method for setup.
Cons:
A new combo player costs US$120-US$200, lack of high-definition output and editing tool for personalize DVD.
Method three: Using Tipard VHS to DVD Converter
You need to select an analog-to-digital adapter to connect VHS player and computer. The powerful Tipard VHS to DVD Converter provides the best effect with multiple editing functions. You can convert VHS to DVD professionally with simply steps.
Pros:
Advanced adjusting functions, multiple menu-editing options enable you to design a DVD for your family.
Cons:
It costs about US$50 for analog-to-digital adapter and about US$20.00 for VHS to DVD Converter. It might be a little complicated to capture video from VHS tapes.
Click the "Add Video" button to add the VHS files for burning DVD into the program.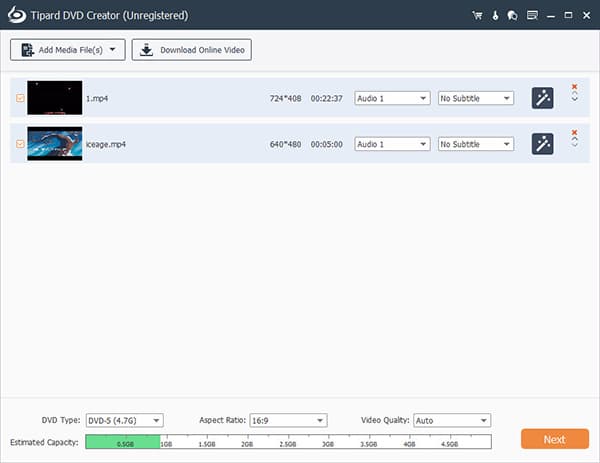 Edit the VHS file with the multiple editing tools, adjust the effect and add the subtitles to the program.
Step 3
Convert VHS to DVD
Preview the final result, and then burn VHS files to DVD.
Tips: How to capture video from VHS tape
1. Clean the VHS tape and test VCR.
2. Connect the adapter to VCR and computer.
3. Install and run the video capture device bundled with adapter. You can also use VirtualDub for free.
4. Capture the video file for Tipard DVD Creator.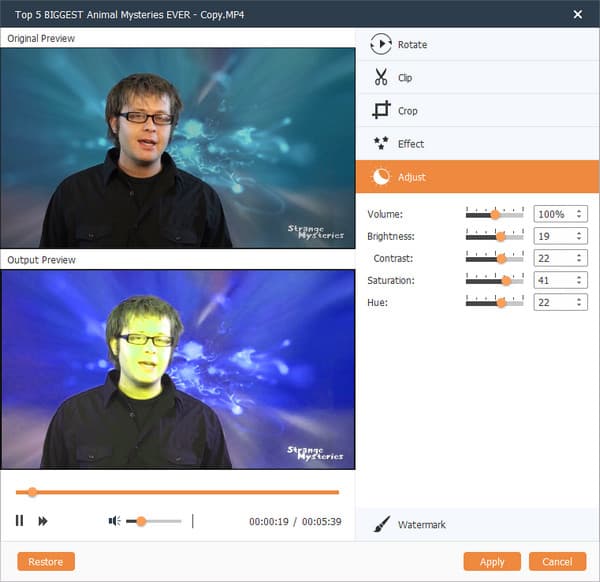 You May Like the Hot Software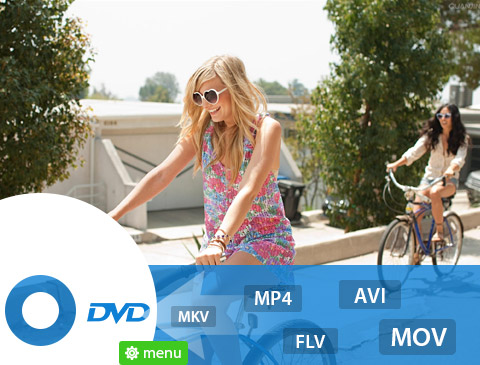 Convert VHS to DVD in high speed
Add audio track and subtitles to DVD
Multiple editing tools for customize the VHS files to DVD
Create DVD with video in the format of MP4, MOV, MPEG, FLV, WMV, MKV, AVI etc

Click here to join the discussion and share your comments