Play RMVB– Best Free RMVB Players and How to Play RMVB on Windows and Mac
Once you have downloaded some movies online, you might find the videos are in RMVB format. Can you play RMVB with Windows Media Player? If you want to watch the online movies with the original quality, you can find the 5 best free RMVB players from the article. Just learn more about the excellent features and choose the desired one accordingly.

Part 1: Is It Possible to Play RMVB on Windows Media Player?
Yes. But as a proprietary closed format using a variable bit rate, you cannot play RMVB movies on Windows Media Player directly. When you are using a MacBook, QuickTime does not work with RMVB by default.
To watch RMVB movies on Windows Media Player, you can update it to the latest version, or even download the related RMVB codec, such as the KLite codec package. If it still does not work, you can also repair the video, or use the alternative RMVB player instead.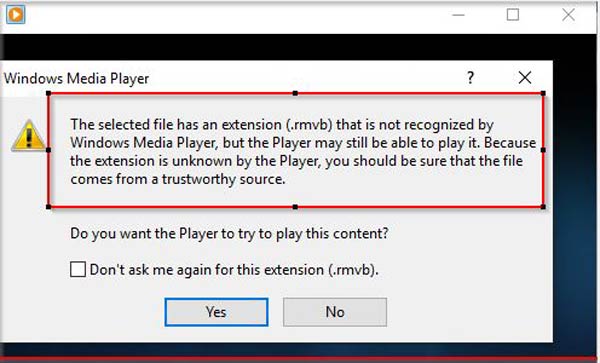 Part 2: 5 Best RMVB Players for Windows and Mac
Top 1: Tipard Blu-ray Player – Versatile RMVB Player
Tipard Blu-ray Player is an all-in-one RMVB player for Windows and Mac. It supports 720P, 1080P, and even 4K RMVB online movies yet zero loss of original quality. Moreover, it supports most of the audio/video codec with unmatchable quality and effects. You can even use the RMVB player for DVDs and Blu-ray discs.
1. Compatible with most of the audio and video files, including RMVB files.
2. Hardware accelerations to enjoy excellent image quality and smoothness.
3. Professional functions with an easy-to-use interface and best visual effect.
4. Play 4K UHD and 1080P HD RMVB videos with the original quality.
How to Play an RMVB Video with Lossless Quality
Step 1Download and install Tipard Blu-ray Player, you can launch the program on your computer. Click the Open File button in the middle of the main interface. Select the RMVB file you want to open.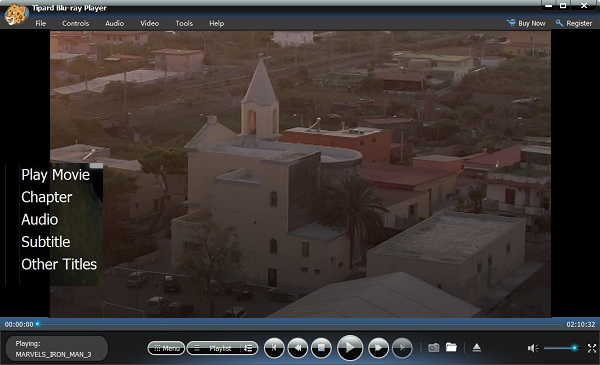 Step 2Once you have imported the RMVB online movie, the program will play the video automatically. Then you click the Controls button to view the shortcut keys and manage the playback process.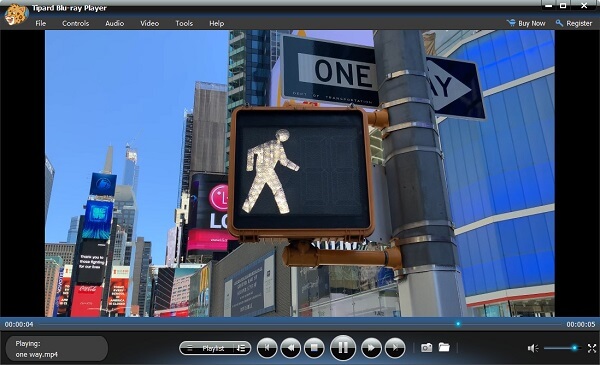 Note: The RMVB player has advanced technology that supports the variable bitrate video. Moreover, you can also enjoy the original audio codec with multiple audio codecs.
Top 2: 5Kplayer – RMVB Player with AirPlay and DLNA
5K Player is more than a free RMVB player for Windows 10. It also enables you to download online movies and stream media files via AirPlay and DLNA. You can also take advantage of the hardware acceleration to play the high-quality RMVB movies smoothly.
1. Play 4K, 5K, 8K UHD, 1080P HD, DVDs, Broadcast, and RMVB.
2. Instant screen mirroring and RMVB videos via Airplay and DLNA.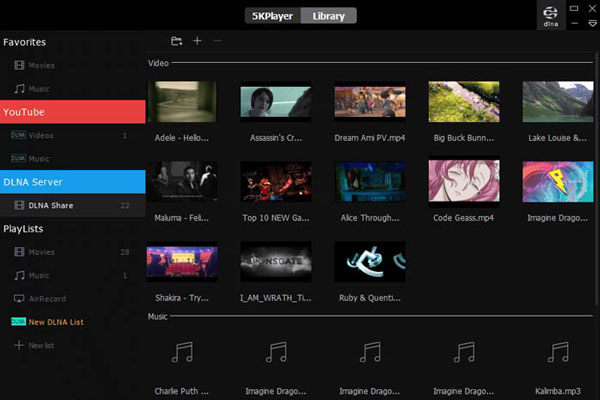 Top 3: VLC Media Player – Popular RMVB Player for All Platforms
VLC Media Player is an open-source RMVB player program and frame. It plays most media files and DVDs, CDs and VCDs. It enables you to play RMVB videos on Android, iPhone, and MacBook. It has more advanced features to play, manage and edit the videos.
1. Provide some basic video editing features to trim and merge RMVB files.
2. Support all platforms and video formats, even for the Cortana command.
3. Allow you to pre-play the RMVB videos before it's fully downloaded.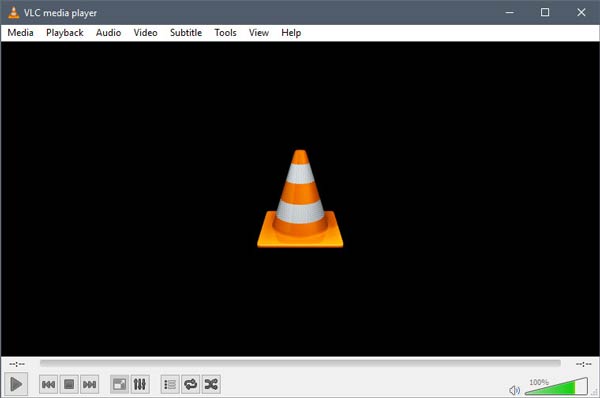 Top 4: GOM Player – RMVB Player with Built-in Subtitle Library
GOM Player is a free RMVB player for Windows and Mac that supports multiple formats. It is a full-featured video player, but takes up fewer system resources. When you need to playback some large RMVB movies, it should be your choice.
1. Support remote control via smartphone during the playback process.
2. Find proper codecs and play damaged files or a file being downloaded.
3. Provide Subtitle Library contains all subtitles collected for 10 years.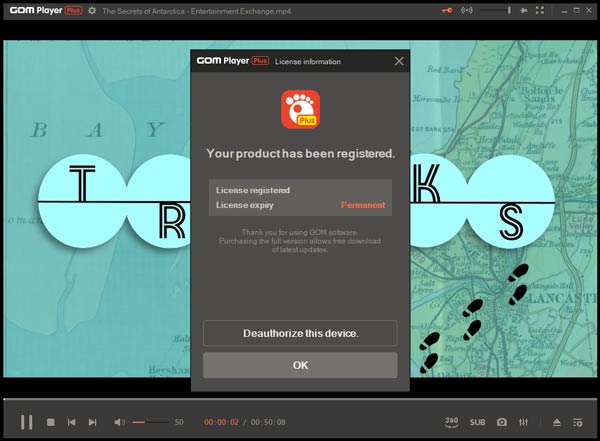 Top 5: PotPlayer – RMVB Player with Direct3D9 Ex Flip Mode
PotPlayer is another open-source RMVB player that plays all kinds of formats. It remembers the settings you made and allows you to watch stream videos from YouTube. It supports Direct3D9 Ex Flip Mode and multiple subtitles to enjoy the RMVB movies with excellent experience.
1. Support video and audio filters, changing playback speed, and more.
2. Provide the algorithm to enhance the performance of any RMVB playback.
3. Utilize the unique open source OpenCodec library for all video/audio files.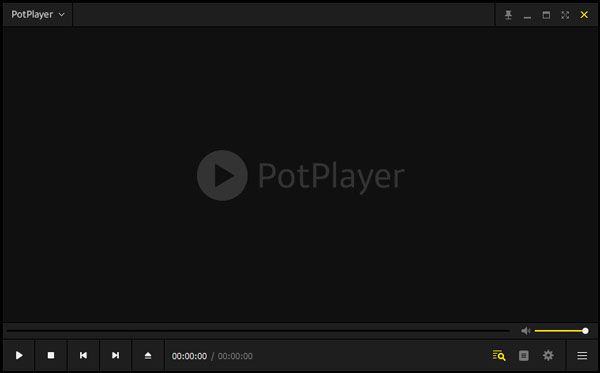 Part 3: FAQs about RMVB Player You Should Know
1. What Is the RMVB File?
RMVB is the abbreviation for RealMedia Variable Bitrate. RM format is the predecessor of the RMVB format. Both of them are developed by RealNetworks. The added VB means the RMVB file is compressed using variable bitrate based on the content of the video. Compared with its predecessor RM file, RMVB applied a more advanced and efficient compression technology.
2. Should You Convert RMVB to MP4 for Android?
In depends. When you need to enjoy the RMVB online movies with the original video quality, you can simply download an RMVB player for Android, such as XPlayer and VLC for Android. Of course, you can also convert the RMVB to MP4 to save more space.
3. Can You Play RMVB Movies Directly with QuickTime on Mac?
No. QuickTime is not an RMVB player for Mac, but you can download an extra codec to play the RMVB online movies. But if you want to enjoy the movies with the original video quality, Tipard Blu-ray Player should always be your initial choice.
Conclusion
RMVB format is developed from RM format by Real Networks with vibrate bitrate. If you want to play RMVB videos on Windows and Mac directly, you can download and install Tipard Blu-ray Player. It supports almost all popular media formats, including the RMVB files.