9 Best MP3 Players Free to Download on PC and Mac
Believe or not, music is not only a good way to kill time, but also good for your health. According to a recent survey, majority of people prefer to listen to music when doing other tasks on their computer. The new problem is that it is difficult to download a proper MP3 player. In fact, that is because people have various need about listening to MP3 files. This article will identify and share top 9 best applications to give the best audio experience.

Part 1: Best MP3 Player Cross Platform
Today, more and more people are multi-device users. They use one system at workplace and another system at home. In result, you will need a MP3 player cross platform, such as Tipard Blu-ray Player.
Main Features of the Best MP3 Music Player
1. Play music files in a variety of formats including MP3.
2. Include a powerful audio equalizer.
3. Compatible with Windows 10/8/7 and Mac OS X
How to Play a MP3 File without Quality Loss
Step 1Open MP3
Free download the best MP3 player to your PC. There is another version for Mac. Then launch it and you will get the home interface. To open a MP3 file on your hard drive, click the Open File button, find and select the music and click Open. If the music file is on your DVD, choose Open Disc button instead. You can also open a MP3 file from the File menu on the top ribbon.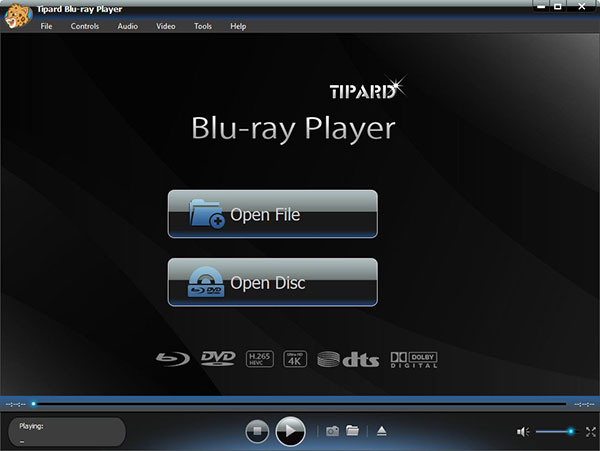 Step 2Control MP3 player
After audio loading, you can play MP3 in the background. The buttons at the bottom let you fast forward, rewind, and pause the music playback, and adjust volume. If the audio quality is very good, go to the Audio menu on the menu bar, and modify the options until you are satisfied.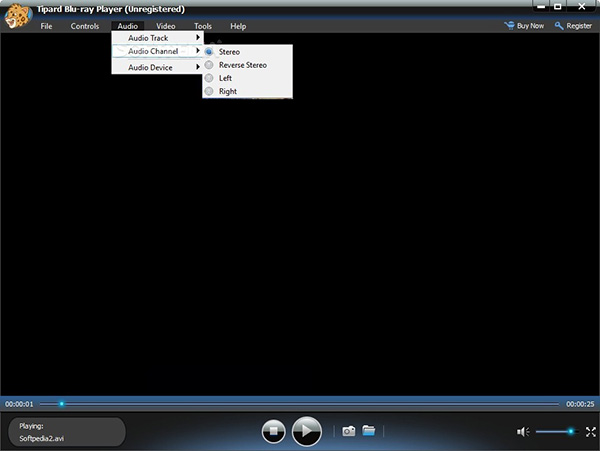 Part 2: Top 4 MP3 Players for PCs
Top 1: Windows Media Player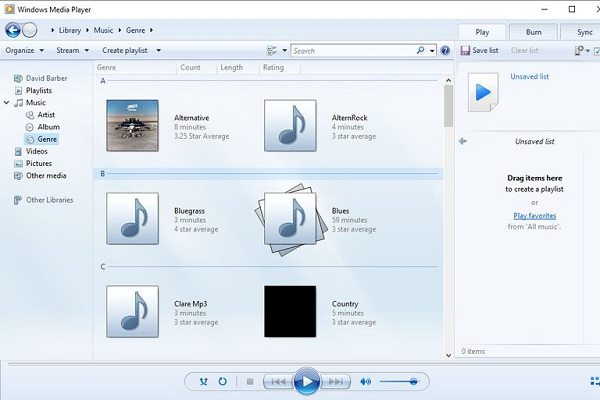 As the built-in MP3 player on PC, Windows Media Player is not only free to use, but also not needs extra installation. Plus, it is also a simple way to manage your music and music video files on PC. Certainly, you can use it to play MP4, MOV, AVI, or other common video files on Windows Media Player.
Pros
1. Free to use without any limit.
2. Pre-install on Windows 10/8/7/XP/Vista.
3. Detect and manage MP3 files.
4. Rip MP3 files from audio CD.
5. Burn MP3 to CDs.
Cons
1. It is only compatible with limited formats.
2. This MP3 player lacks audio equalizer.
Top 2: MediaMonkey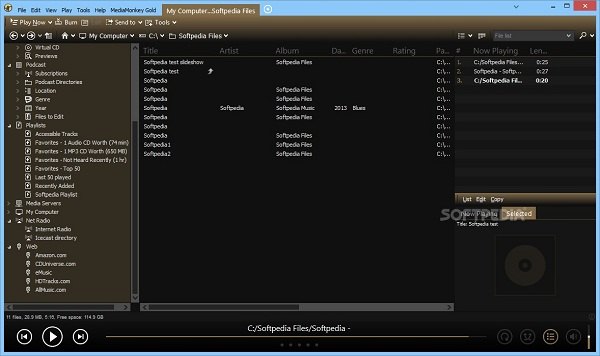 This MP3 music player is free download on computer. MediaMonkey is able to manage audio files such as music, videos, and playlists in small to large numbers. Plus, you can download missing ID3 tags, such as artist, album, etc.
Pros
1. Organize your MP3 collection quickly.
2. Fix corrupted music files.
3. Download ID3 tags from the internet automatically.
4. Support plentiful of popular music formats.
Cons
1. The interface is text-heavy and looks messy.
2. This free MP3 player is large and slow down your PC.
Top 3: Winamp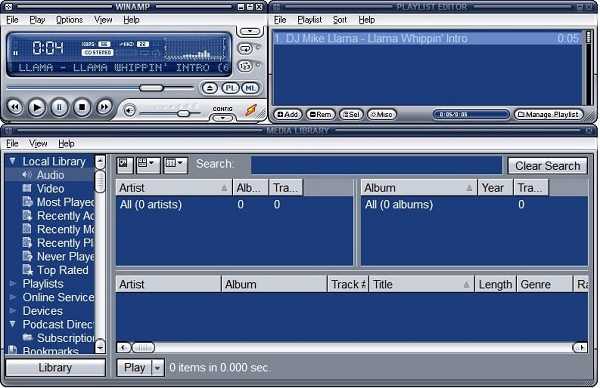 As a free MP3 music player, Winamp has been around for decades. It was developed by Nullsoft in 1997. It is compatible with MP3, MP2, MOD, S3M, MTM, ULT, XM, IT, 669, CD-Audio, Line-In and more formats. It also offers a pro version costs $19.95.
Pros
1. Manage music in the playlists.
2. Expandable with plugins.
3. Let you redesign the interface with skins.
4. Support HTTP streaming.
Cons
1. It has not updated since 2018.
2. The CD burning feature is only available to Pro version.
Top 4: AIMP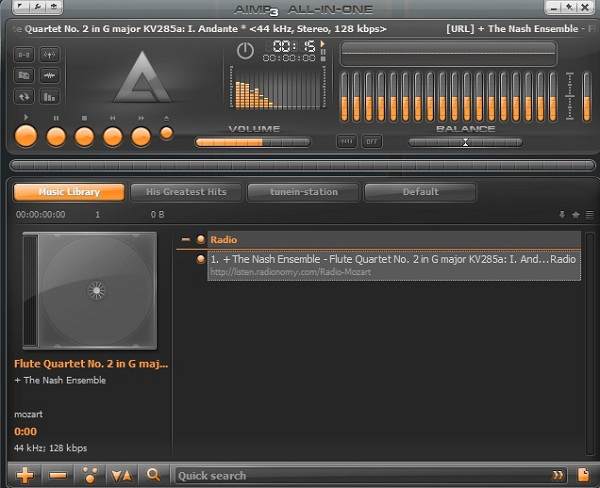 AIMP is both a free MP3 player as well as a music manager for PCs. Unlike other music players, it is lightweight and works smoothly. Though it is free to use, you can get lots of powerful features.
Pros
1. Compatible with multiple audio codecs.
2. Manage MP3 files with audio library.
3. Change interface with lightweight skins.
4. Offer good audio quality for PC users.
Cons
1. The help file is only in Russian and English.
2. The installer contains extra software.
Part 3: Top 4 MP3 Players for Mac
Top 1: QuickTime Player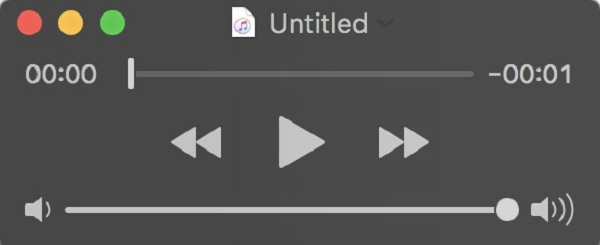 QuickTime Player is the counterpart of Windows Media Player on Mac. In another word, it is the built-in MP3 player packed in macOS. Though it only supports limited file formats, MP3 is compatible. If you do not like to install apps, it is a good choice.
Pros
1. Play MP3 music files without installing.
2. Free of charge with no ads.
3. Update with your software or separately.
4. Record online music in MP3 files.
Cons
1. It cannot manage music files with playlist.
2. Some MP3 files won't play in QuickTime.
Top 2: Songbird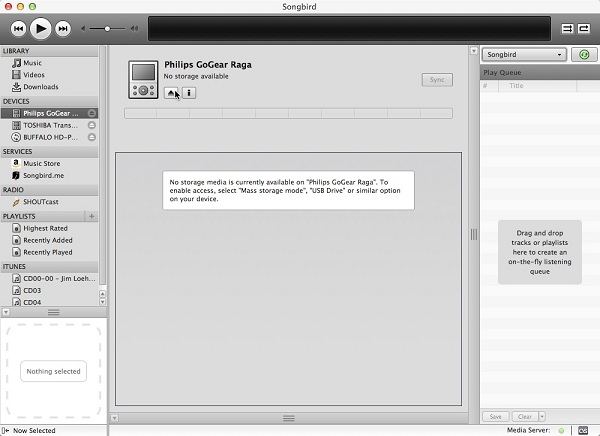 Songbird is a super-compact MP3 player for Mac. It is not only a quick way to play and organize your music collection on Mac, but also used to discover new music, learn more about your favorite artists, and connect with friends.
Pros
1. Access local music and online streams.
2. Free to download on Mac computer.
3. Organize music collections by various aspects.
4. Stream music and audio files through network.
Cons
1. The interface looks overwhelming.
2. It does not support iPhone or iPad.
Top 3: iTunes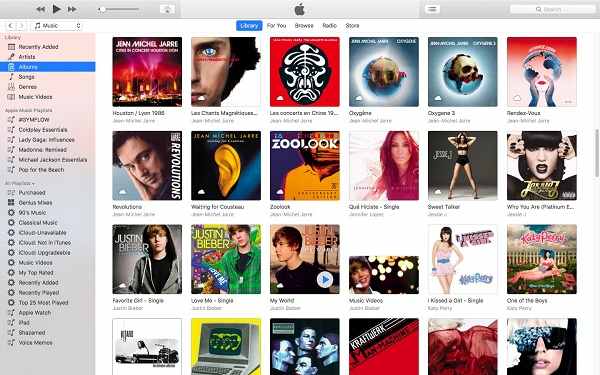 Though Apple has stopped iTunes on the latest version of macOS, it is still a good MP3 player and manager on Mac and PC. Plus, it can help you sync music files between computer and iOS device.
Pros
1. One stop to manage and play MP3.
2. Purchase music from iTunes Store.
3. Sync iPhone music to Mac.
4. Integrate and work with iCloud.
Cons
1. It becomes larger and larger after updating.
2. The Authorization limit is a big trouble.
Top 4: VLC for Mac
If you prefer to free MP3 music player but do not like ads or other cost, VLC is a great option. It is open source and totally free for everyone. Plus, it is built in a large package of codecs including MP3.
Pros
1. Free with no registration, ads or malware.
2. Support a wide range of file formats.
3. Convert audio files to MP3.
4. Download MP3 files from websites.
Cons
1. The learning curve is not friendly to beginners.
Part 4: FAQs about MP3 Player
How do I download free music to my MP3 player?
Firstly, you need to download free music from the websites. Then connect the MP3 player to your computer with a USB cable and transfer the music to your portable device.
Does Microsoft have a music player?
Yes, Windows Media Player is the music player of Microsoft. In addition to play music, it also helps you to detect and manage music files on PC.
Where to download free MP3 player?
You'd better download MP3 player software from the official website, even if it is freeware. There are a lot of sources on the internet that integrate virus and malware into the installer files.
Conclusion
This article has told you top 9 best MP3 players free to download on Windows and Mac OS X. They all have unique benefits. Tipard Blu-ray Player, for example, is not only easy to use, but also able to give you the best audio experience. If you have other questions, please feel free to write them down below this post.