How to Remove Audio from an MP4 Video on Your Desktop or Online
Today, you have more ways to record important moments as videos than ever before. However, background noise is a big problem if you are using an unprofessional device. The solution is to remove audio from MP4 video and then use a background music. The new problem is how can you do it. This post will show you how to remove audio and sound from your video files on Windows and Mac, so that you can add new background music to the video.

Part 1: Best Way to Remove Audio from MP4 without Quality Loss
Tipard Video Converter Ultimate is a powerful video converter as well as a good option to remove audio track from MP4. More importantly, you can add the new background audio within the same program.
Main features of the best audio removal for MP4 videos
1. Remove original audio track from MP4 files simply.
2. Add new background audio to MP4 videos in one click.
3. Batch process unlimited MP4 files at the same time.
In a word, it is the best option to remove sound from MP4 files on Windows and Mac OS X.
How to Remove Audio from MP4 Videos
Launch the best video editor on your PC after you installed it. There is another version for Mac. Click the Add Files menu at the upper left side. Find the MP4 files you wish to edit on your hard drive and open them. Alternatively, drag and drop them into the main interface to load directly.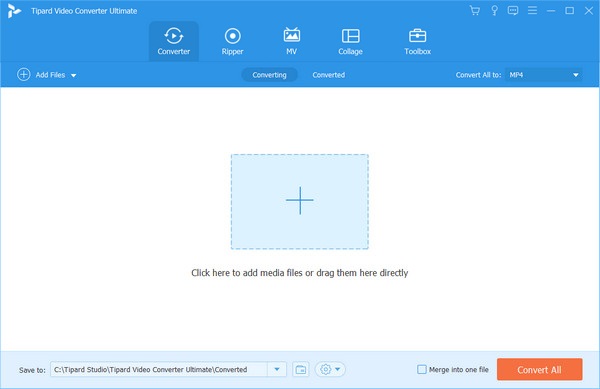 Step 2
Remove audio from MP4
Click the Edit option with a magic bar icon next to the video thumbnail to open the video editor window. Go to the Audio tab, select the audio track you wish to remove from the Audio Track option, and change the Volume to zero. If you want to add new background music, click the Plus icon and import it. Hit OK button to confirm it.
Tip: If you want to batch process all MP4 videos, click the Apply to All button.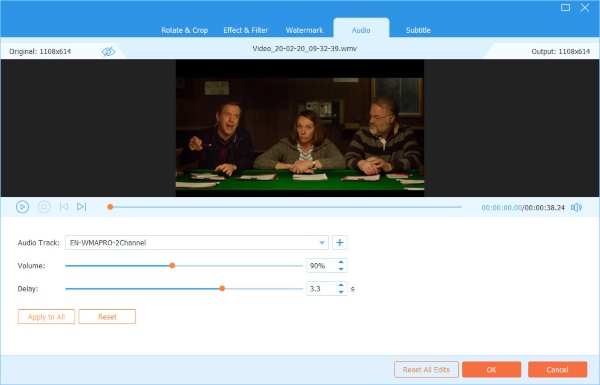 Step 3
Save output MP4 videos
Set the destination folder at the bottom and click the Convert All button to start exporting the MP4 videos.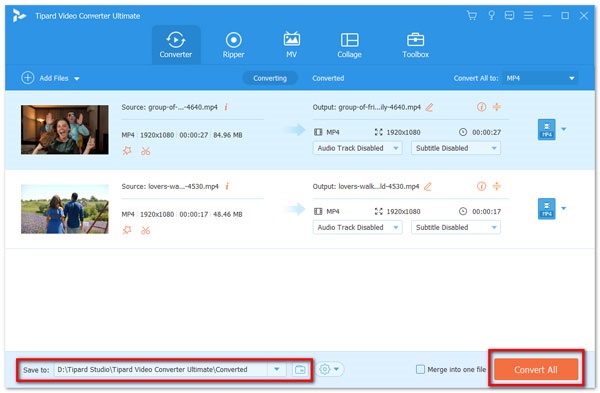 This software can also let you rip audio from DVD and remove the audio track after ripping.
Part 2: How to Remove Audio from Windows Movie Maker
Windows Movie Maker is the built-in video editor for Windows. Though Microsoft has stop support, you can still download it from the internet. It has the capacity to remove audio track from MP4 on PC for free.
Step 1
Open WMM and import the MP4 files you intend to edit.
Step 2
Select the first video file on in the library area, select the Video Tools and go to the Edit pane on the top menu bar.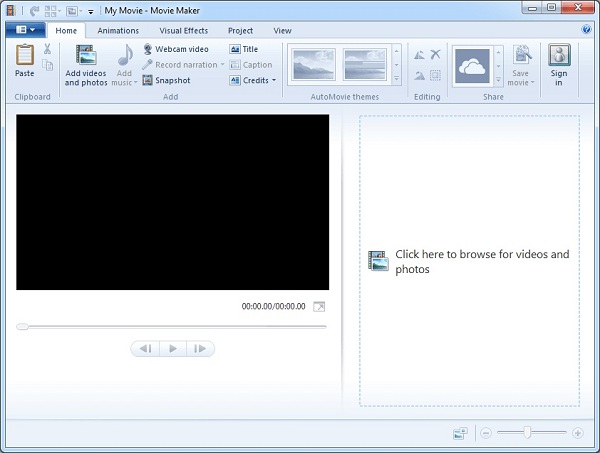 Step 3
Now, you will see the Video Volume option on the very left side of the top toolbox. Click on it to display the dial pane and move the slider to the left side to turn it off.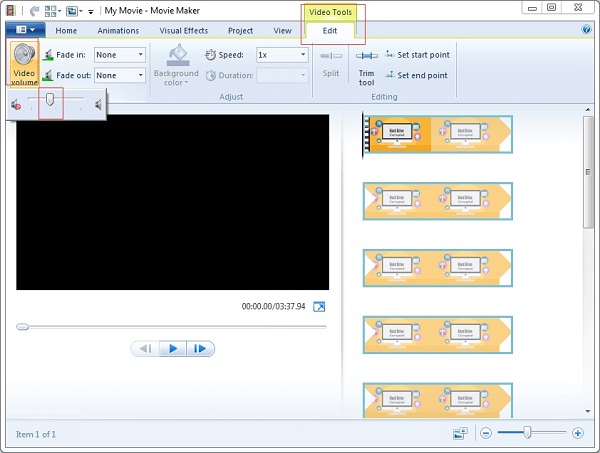 Step 4
Press the Play icon to preview the video and click the Save movie button in the Share section on the Home tab. Or you can share the mute MP4 to YouTube directly.
Note: In addition to Video Volume, you can remove sound from MP4 using the Audio Mix feature in Windows Movie Maker. Go to the Project tab on the top ribbon, click the Audio mix feature, and set the audio level.
Part 3: How to Remove Audio from MP4 Online
Sometimes, it is just not convenient to install software on your computer. In such cases, the web-based video editor apps are an alternative solution to remove audio from MP4. The biggest advantage is to process MP4 with no installation. However, they have file size limit. AudioRemover, for example, allows you to upload an MP4 up to 500MB.
Step 1 Visit an audio remover app supported MP4, such as https://www.audioremover.com/.
Step 2 Click the Browse button to trigger the open-file dialog. Find the MP4 video and upload it.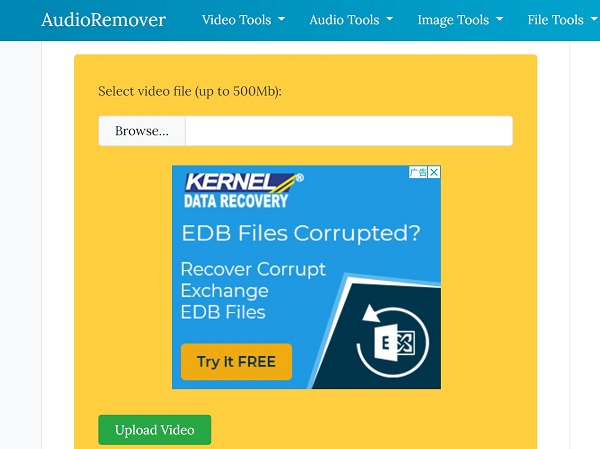 Step 3 Hit the Upload Video button to start removing audio from MP4. When it is done, click the Download File button to get the mute MP4.

Note: According to our research, this online audio remover for MP4 video will not add watermark to your video file. Plus, the output quality is okay. However, it does not provide any custom options. So, it is more suitable to beginners. To get more options, you'd better use a desktop program instead.
Moreover, some online sites have the limit of the video file size, and you need to compress the video and then remove the audio from the video file online.
Part 4: FAQs of Removing Audio from MP4
How can I remove background music from a video without removing the voice?
Whether you can remove background music but not voice from a video depends on the video files. Since an MP4 file combines all audio tracks with video into a single file, you cannot remove one audio track but leave the other. If your video files are saved an MKV with multiple audio tracks, you can remove background music separately.
How do you add audio to a video?
To add audio to a video, such as MP4, you need a video editor or video converter. HandBrake, for example, provides an Add Track feature in Audio tab, so that you can add audio to a video. Some video editor software is able to add new background audio to videos as well.
How do I permanently mute videos?
Once you save the MP4 files after removing audio, it will permanently mute the videos. In order to avoid data loss, you'd better make a backup or copy before you remove audio from a video file.
Conclusion
This article has discussed how to remove audio and sound from MP4 files. Handbrake is not only a good free video converter, but also provides extensive useful tools, such as audio removal. Plus, web audio remover apps can meet your basic need as well. However, if you need more features, you should try Tipard Video Converter Ultimate. It lets you edit or remove single audio track separately. Other problems? Please leave a message below.