5 Best Audio Capture Apps on Windows/ Mac/ Android/ iPhone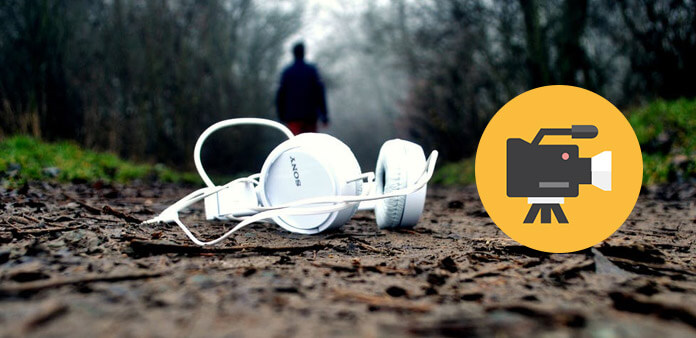 To download music from YouTube and other video sharing platform, you need to get some small tips of audio capturing. Of course, you can record video and then extract audio from video. But there are easier steps for you to download audio, by using audio capture application. Equipped with a good audio recorder of high quality output, you can manage all online music. What's more, some audio recorders can capture videos too. Therefore, you can record audio and video together, to enjoy music like a movie. The following methods aim to solve different audio recording requirements with different OS systems. You can pick according to your personal needs.
1. Capture Audio on Windows – Tipard Screen Capture
For Windows users, Tipard Screen Capture is a good helper, to record audio and video simultaneously or singly. All your recorded media are saved in 100% original quality. If you want to record screen capture in video, the customize screen filter and cursor effects enables you to add your personal understanding to recorded videos. What's more, you can get 4K UHD and HD video formats to output. As for capturing audio on Windows computer, there are many platforms you can turn to, like YouTube, Vimeo, CBS, Vevo, Facebook and etc. Therefore, Tipard Screen Capture can help you capture music in most popular media sharing platforms.
Step 1

Run Tipard Screen Capture to turn to Record Audio page.

Step 2

Open System Audio and Microphone or not, according to your need.

Step 3

Tap REC icon to start windows audio capture, open audio files online.

Step 4

Pause or Resume according to your need. Click REC icon again to stop audio capture for Windows.

Step 5

Choose Save under Options, and then select output formats, from MP3, AAC, M4A and WMA.
Tipard Screen Capture has another creative audio capture device setting, which is record timer, you can set start time and stop time to grab audio files in accurate way. In addition, you can aslo open webcam to record videos of yourself during audio capturing.
2. Record Sound on Mac – Audio Hijack
Audio Hijack is able to record most audio types, including VoIP calls from Skype, audio and etc. You can set audio record channel, output devices, peak/RMS and many other audio settings. For instance, if you need to download web streams, you can save it and enjoy offline by the Mac Audio Capture application. And you can keep VoIP conversations not only from Skype, but also from FaceTime, Google talk and other online VoIP services. The timed recording and silence monitoring can help users skip unnecessary audio parts. Moreover, the audio capture editor offers many sound effects for you to apply.
Step 1

Download and install Audio Hijack on Mac. And then choose recording Application.

Step 2

Choose Audio Input Devices of system audio and microphone, and then adjust Channels and Output Devices.

Step 3

Tap REC icon to start audio capture for Mac. You can Pause and Split any time you want.

Step 4

Click Stop option to finish audio recording on OS X computer.

Step 5

Add special audio enhance effects and then output with several audio formats.
The schedule of Audio Hijack Mac streaming audio recorder enables people to capture music in fixed time. You can download to iTunes playlist or share to Facebook.
3. Grab Voice on Android – ASR
ASR is the audio capture Android apk for totally free. You can get customize audio recorder filters to adjust. Being different from other common audio recorder app for Android, you can plus and minus gran mode during audio recordation on Android. In addition, you can adjust silence settings, which includes sound sensitivity and lasting seconds. Therefore, your Android audio capture editor will stop automatically after your setting seconds.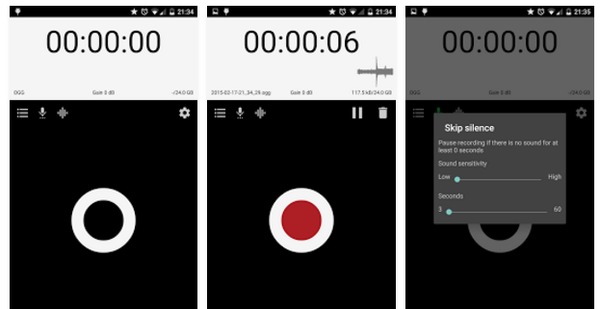 Step 1

Install ASR from Google Play, and then choose Input Audio Devices.

Step 2

Go to Setting to set Skip silence, Adjust gain, Noise cancellation and others one by one.

Step 3

Tap huge Record icon to start Android audio recordation. You can Pause and Resume any time you want.

Step 4

output cloud storage space or share recorded music to social platform.
To enhance audio recording quality, you can use echo cancellation mode to create. You can share multiple recorded audios and send by emails. The whole interface of ASR sound capture editor Android apk is easy to operate, with well-designed interface.
4. Catch Music on iOS – CaptureAudio
CaptureAudio is the audio capture app for iPhone and iPad users. Out of normal music recording settings, you can mark flags, to distinguish and remind yourself. Moreover, the sync features allow users to share captured audios by Dropbox sync. The independent text notes support users to add personal understating of those playbacks. To save those audio records, you can backup all your data to iTunes and Dropbox in case.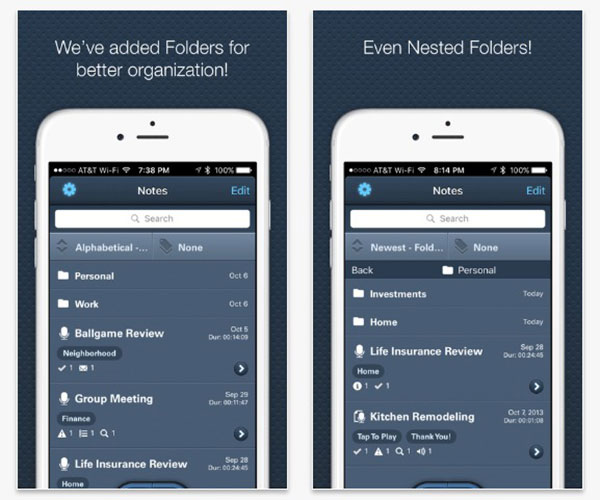 Step 1

Choose Audio Input Devices and make other audio Settings on CaptureAudio iOS music recorder app.

Step 2

Tap Flag icon to start iOS recordation of audio. You can Resume and Pause by the two options below.

Step 3

Select the Check option in the huge circle if you finish.

Step 4

Save or share recorded audios from iOS devices.
The flag, text and tags is under recorded audio in your playlist after finish. If you have captured many audio, you can set new folders with different names to distinguish their genres.
5. Get Audio Online – Voice Recorder
What about someone who just need to grab audios on browsers for few times? It is not very convenient to install audio recorder particularly. Therefore, using online voice capture will be better. Though Voice Recorder is just an online audio capture browser program, you can still get enough filters to enhance audio files. Even if you record unnecessary audios, there are trim and merge tools on Voice Recorder application. You do not need to worry about your personal security, because Voice Recorder promise that nothing will be uploaded and saved. If you really like the Browser audio capture editor, you can add it as plugin too. voice-recorder

Step 1

Open Voice Recorder and agree to run Flash Player if you have not use similar programs before.

Step 2

Press the Red icon on the top left corner to begin online audio recording.

Step 3

Choose Allow when you see the Privacy dialog. Select Microphone settings if necessary. You can open webcam too, by choosing from the Adobe Flash Player Settings.

Step 4

Tap the Step option in green to finish. Choose Save in blue to store music recording online.
Your audio record files will be stored to your hard disks automatically after you press the Store icon. And then you can edit it or start new online sound capture by pressing Record Again icon in the left corner.