Best MPG/MPEG Movie Player for Windows/Mac/iPhone/Android
Developed by Moving Picture Expert Group, MPEG is a popular movie format that uses special video compression technology to make videos on the internet easier to transfer or download. You may have also met another video format called MPG, which is almost identical to MPEG.
Both of them are great video file types and widely compatible. To play MPG/MPEG files, you'd better know which player is the perfect one that supports smooth video playback. Here are the top 6 MPG/MPEG player for your computer and smartphone. Take a look.
Part 1. 6 Most Popular MPG/MPEG Player for Different Devices
1. Tipard Blu-ray Player
Tipard Blu-ray Player can play any MPG and MPEG videos with high image and sound quality. Even if you want to watch videos in 4K Ultra HD and 1080p Full HD resolution, this video player can provide you with the best viewing experience. Besides, this player can also play Blu-ray and DVD movies without the region limitation. It also supports video playback with a playlist, which means you can play a lot of video files in the order you want. You are even able to take screenshots of any scene you like while playing. And this player is much easier to use, compared with most video players.
Platforms: Windows & Mac
2. VLC Media Player
Trying to find an MPG player for all platforms? Then VLC Media Player should be your best choice to enjoy MPG and MPEG movies. Because this player supports almost all operating systems. So, you can easily download and install VLC MPG player on any device. This cross-platform multimedia player also offers subtitles download and playback process control.
Platforms: Windows, Mac, Linux, iOS, Android and even Chrome OS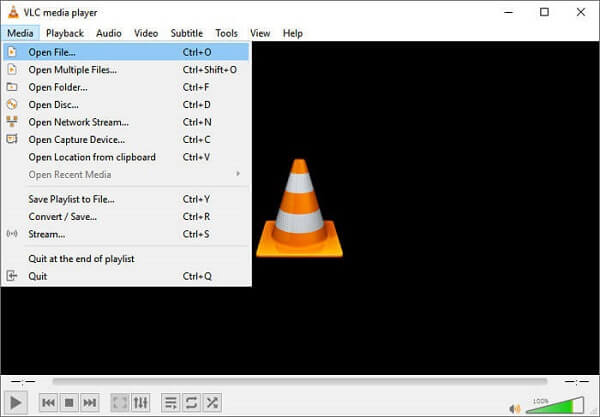 3. Window Media Player
Windows Media Player is the default player on Windows 10/8/7. It can play a wide range of video/audio types including MPG, MPEG and MP4 playback. With Windows Media Player, you don't need to download extra add-ons to play MPEG version 1 files. But if you are watching an MPEG version 2 file, you should download add-ons to handle them.
Platforms: Windows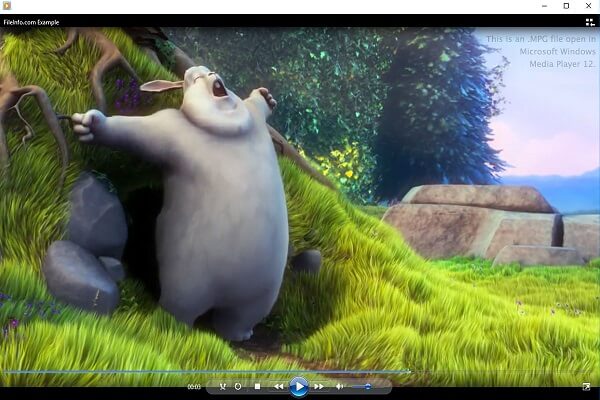 4. QuickTime Player
To play MPEG files on Mac, QuickTime is a good choice for you. It is the free media player bundled with Mac. The pre-installed player allows you to play common media files like .mpg, .mov, .mp4 and .mp3 files. It even makes it possible for you to record your computer screen with microphone and camera. This player provided a Windows version previously, but now Apple doesn't support it any more.
Platforms: Mac
5. MX Player
As for MX player, it enables you to view MPG videos on your Android devices with advanced hardware acceleration. You can easily zoom in/out by pinching and swiping across your screen. The MPEG player for Android even has a screen lock to stay away from leaving the player or touching other apps while playing a movie.
Platforms: Android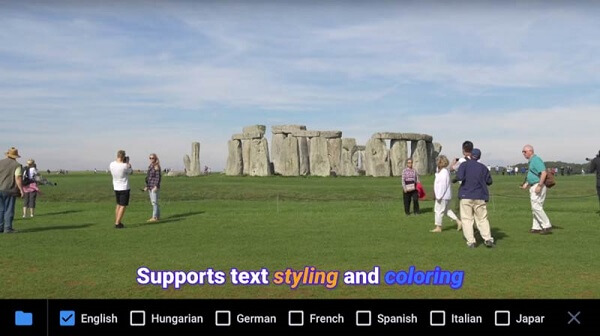 6. PlayerXtreme Media Player
PlayerXtreme Media Player is not only a media player but an online streaming player. It is available in both iOS and Android devices. With this free media player, you can play local or online videos, movies and music in any format.
Platforms: iOS & Android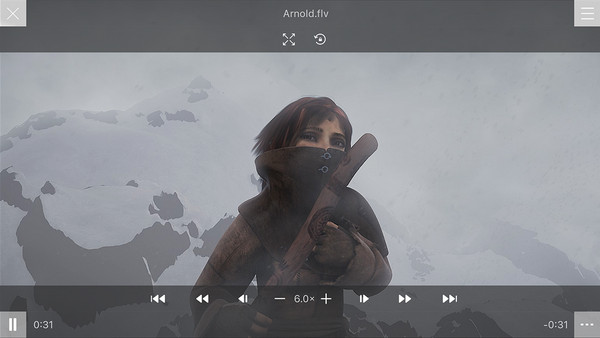 Part 2. How to Play MPEG/MPG Files with High Quality
It is super easy to play MPG files on your computer. Take Tipard Blu-ray Player as an example:
Step 1Please download and install Tipard Blu-ray Player on your Windows PC or Mac first. Then open the player on your desktop.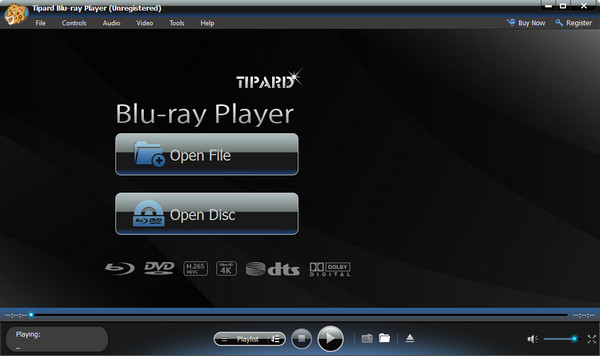 Step 2On the main interface, click the Open File button to select the MPG or MPEG video files you want to open. While playing the MPG movie, you can control the playback process and take screen shots according to your need.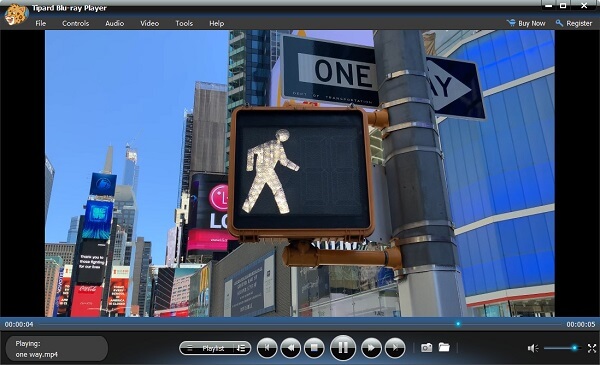 Part 3. FAQs of MPG/MPEG Player
1. Is MP4 better than MPG?
Not really. But MP4 is much more common than MPG and can be played by almost all video players and devices. As for MPG, it is quite a great movie format. So, you may choose a suitable video container based on the reality. You may need to convert your video between MPG and MP4.
2. What are MPEG-1 and MPEG-2?
They are both compression technology. MPEG-1 compression is usually used to compress VHS quality videos. But MPEG-2 compression is used to compress high-quality videos.
3. Can Windows 10 play .mpg files?
The answer is yes, as long as you have a video player like Tipard Blu-ray Player and Windows Media Player on your computer. Just double-click the MPG file, and your player will start the playback automatically.
Conclusion
This post has introduced 6 popular MPG player to help you play MPG movies. We also showed you how to play the video with Tipard Blu-ray Player. If you find this post useful, don't hesitate to share it with your friends. And feel free to leave us your comment below if you have any question.