How to Record Your Screen for Windows/Mac/Android/iOS Devices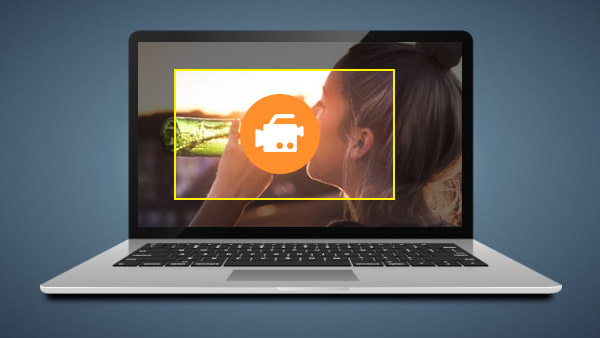 It is difficult to teach your parents to do some work on smartphone or computer. Some video tutorials to record your screen for your parents are nice solutions to get your point across. You can record desktop of computer, screen of smartphone or display of tablets. Just learn more detail about the methods with different devices from the article.
Part 1. Record Screen for Windows with Tipard Screen Recorder
You might not able to find the build-in solution for desktop recording. Tipard Screen Recorder is a professional tool to record screen and video with ease. Just learn more detail about the excellent features of the program.

◆ Record your screen for any online stream sites with high quality.
◆ Customize the screen frame according to your requirements.
◆ Add audio file with original quality or game commentary.
◆ Once finish recording your screen, you can preview the videos.
◆ Sets capture time and cursor for long video files.
How to Record screen for Windows
Tipard Screen Capture is easy to use screen recorder software for windows. It is suitable for record all videos as well as gameplay sites, such as roblox videos.
Step 1
Choose the capture size of screen. Whether you need to record full screen or a custom window, you can determine the size with ease.
Step 2
Capture the screen in high quality. Just click the REC button to start the capture. And then move your cursor to start your teaching process.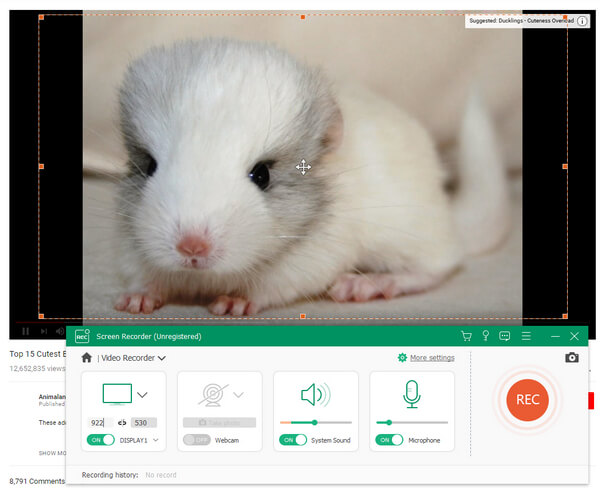 Step 3
Preview the video. Once you complete the capturing process. You can preview the video automatically.
Step 4
Set the audio source or microphone voice, and you can also select them both according to your needs.
Part 2. Record Screen of Mac with VLC
VLC is more than a free video player, but also a video recorder to record your screen of Mac. Just check the settings for speaker and microphone to make sure everything works well. And then download and install VLC accordingly.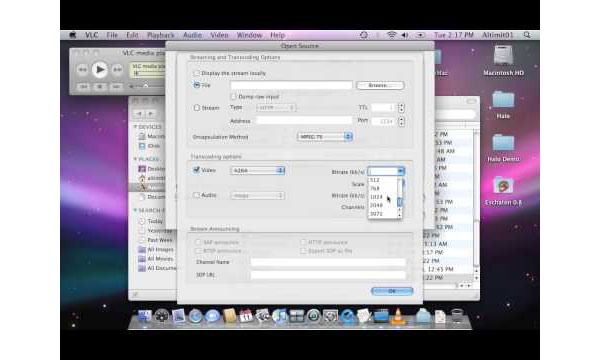 Step 1. Launch VLC application from your App folder.
Step 2. Click File from top menu and then choose Open Capture Device.
Step 3. Choose the Capture device as Screen from the drop down list. And then adjust the parameters to capture your screen with desired quality.
Step 4. Adjust the video codec, destination, bitrate, audio codec and other parameters in Settings. Click OK to confirm all the settings.
Step 5. And then you can record screen of Mac by clicking the Open button. Once you click on the button.
Step 6. Once you want to quit the recording process, choose Playback menu to select the Stop option. And then VLC will generate the video file accordingly.
VLC is a cross-platform video recorder for both Windows and Mac. Of course, you can also use the default QuickTime for Mac to achieve the same result. When you use VLC to get the screen capture, you can save the video in more formats than QuickTime.
Part 3. Screen of Android via the ADB Command
What should you do if you need to screen the Android smartphone? Android Debug Bridge is the tool that lets you manage the state of an emulator instance or Android phone, including recording your screen of Android.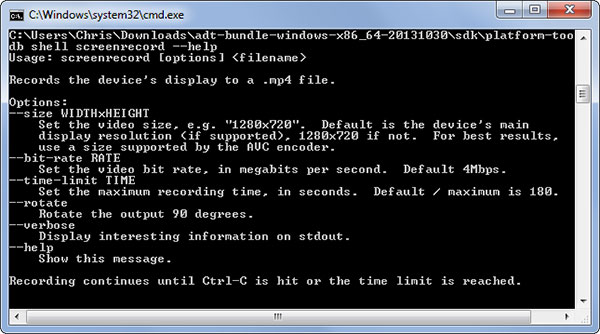 Step 1. Download and install Java SDK and Android SDK package first.
Step 2. Extract SDK package into anywhere on your drive.
Step 3. In order to use ADB, you have to enable USB Debugging option in phone settings.
Step 4. And then connect your Android device to a Windows PC with USB cable.
Step 5. Use the ADB shell screenrecord command to start recording its display as the screenshot.
It is difficult to record screen for Android phone with ADB command line if you have little knowledge about codec. And you can also use a rooted device as for the case. You can initial a screen recording with an app on your device, but that app needs root permission instead.
Part 4. Display of Tablets through QuickTime
QuickTime can also be used to record the screen of an iOS device with convenient and official way. But it is available for Mac users only, which intended for developers to capture their action. Just learn more detail about the process of iDevice as below.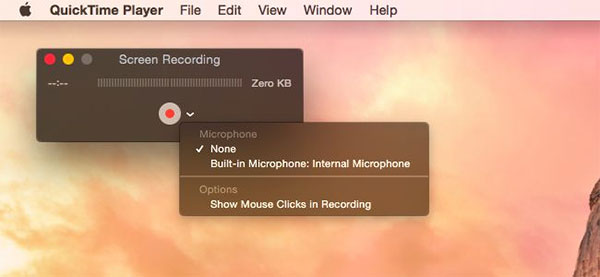 Step 1.Just follow the similar process to record the screen of Mac.
Step 2. And then connect your iPhone or iPad to your Mac.
Step 3. Instead of New Screen Recording, you should select New Movie Recording instead.
Step 4. If you don't want to record a voiceover or other audio, choose None as your microphone. If you want to show a black circle for every onscreen click, choose Show Mouse Clicks in Recording.
Step 5. Click the Menu button and select the connected iOS device instead of your Mac's built-in webcam. After that you can let QuickTime to record your screen for iDevice action now.
When you launch the QuickTime in the way, you can also use other solutions on Mac. If you have to record the actions between iOS device and Mac, the OBS (Open Broadcaster software) is very useful for you to capture high quality screens.
Conclusion
Except for the above solution, you can also use some other recording screen methods, such as Open Broadcaster software or Camtasia. These programs are working on both Windows you can use it to download online videos from YouTube, Vimeo, Vevo, DailyMotion, TED, Facebook and formats. There should be multiple solutions to record your screen on Windows, Mac or Linux, but to smartphone is another issue. In order to record screen for smartphones, you can use the above solution or root the device and install other programs. If you have any difficult to record screens for Windows, Mac, Android devices or iDevices, you can share more detail about the problems in the comments.