How to Play Protected Region 2 DVD in Smart Way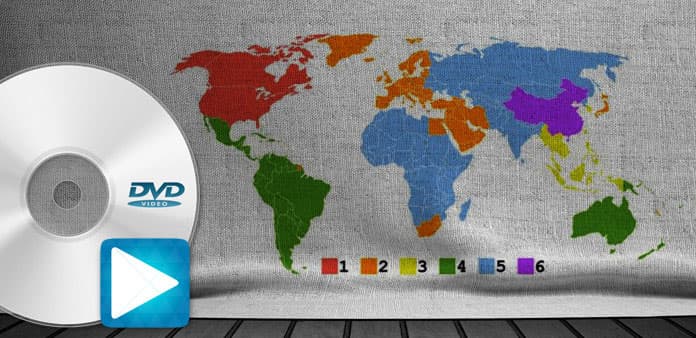 I got some DVDs last week, and most of them are region 2 DVDs. Unfortunately, I have little knowledge about region DVD codes before. So asking advices from pros is what I need to do at present. After learning about basic DVD region codes and methods to circumvent region 2 DVD codes, enjoying high resolution movies offline is very easy for me. Considering some people who cannot play region 2 DVD just like me, I record main topics about bypass DVD region codes with my friend Hugo. You can pick solutions to overcome region 2 DVD play according to Hugo's help.
1. Question: What does DVD region code mean?
Answer: You can regard region 2 DVD code as the specific ID card number. The region 1 DVD represents USA and Canada; and region 2 disc contains Japan, Europe, South Africa, Middle East and Green Land. As for other DVD region codes, they reserve for certain areas. To be more specific, you need to play different DVDs into related DVD players. But it is not the essential condition to get region 2 DVD player, there are many other choices you can turn to.
2. Question: Can you tell me how to play region 2 DVD?
Answer: I can list 5 ways to unlock DVD regions. The first one is also the easiest one is to buy a region free DVD player. It is the useful key for other region DVDs too, and you can search region free DVD player on Amazon and other online sources. However, the price of region free DVD player is kind of expensive. The second choice is to buy a region 2 DVD player specifically. Nobody can deny that region 2 DVD player is not the correct machine to view region 2 DVD. The third way is to change the region of your computer DVD drive. The process is not difficult, follow the steps of My Computer > Properties > Hardware > Properties > DVD Region, to select the region 2 DVD geographic area. But remember that there are only 5 times for you to change the DVD drive region. The fifth time you set DVD drive region, your computer will lock it automatically. The fourth method is to copy region 2 DVD disc to a blank DVD without DVD region protection. And finally, you can try to use some DVD ripper to rip DVD to videos on computer.
3. Question: Which software can backup protected DVD, or to read region 2 DVD directly?
Answer: There are much good region 2 DVD burner software you can choose, like Aimersoft DVD copy, WinX DVD ripper and etc. Compares with others, I want to recommend Tipard Video Converter Ultimate to you. It is more than a region 2 DVD player, you can convert DVD to other video formats and then play in high resolution. Even though you do not need to remove DVD regions, you can still use Tipard Video Converter Ultimate to edit and enhance video quality.
4. Question: Sound Great, Does Tipard Video Converter Ultimate have any limitation?
Answer: I have not found yet. This DVD region remover does not require specific OS, so you can play region 2 DVD on Mac and Windows. As for other digital devices, the DVD converter supports to download and transfer videos to iPhone, iPad and many other mobile digital devices too. uh, before you rip DVD videos, make sure they are DVD disc, DVD Folder and DVD IFO files.
After hearing the recommendation from Hugo, I download and free version first to experience how good the DVD movie converter can be. To be honest, Tipard Video Converter Ultimate is professional enough to edit online and offline videos in easy operation. And there are many filters I can use to download, convert, edit and share DVD videos. To let more people know how good Tipard Video Converter Ultimate is, I sort out some good features below.
Tipard Video Converter Ultimate – Powerful DVD Converter on Mac and Windows
You can convert any DVD to multiple video formats on Tipard Video Converter Ultimate, like DVD to MP4, DVD to AVI, DVD to MKV and etc. If you only want to extract DVD audio files, it is also supported to download pure DVD sound. After you rip DVD to high quality MP4 videos, there are many video-editing filters you can use to enhance DVD video files in one-step.
Step 1
Rip and extract DVD videos in high quality
There are wide spread of video and audio formats you can convert into, most popular media styles has been included.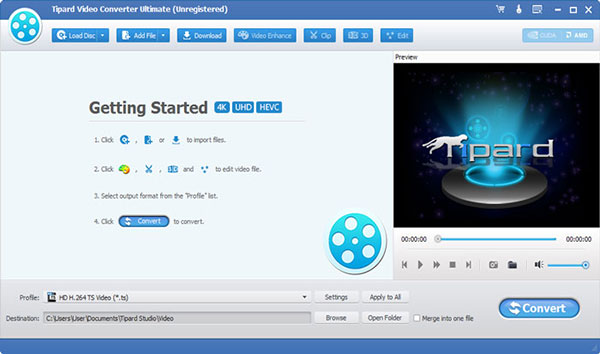 Step 2
Convert DVD and videos to 3D formats with immersed sense
You can get various 3D video formats to convert as well. In addition, it is available to set 1080p HD formats as profile too.
Step 3
Batch conversion of DVDs and videos
Tipard Video Converter Ultimate DVD ripper has simplified video converting process into 3 steps. So Tipard Video Converter is quite a comprehensive DVD converter and editor, with which you can process basic video problems without data loss.
How to Run Tipard Video Converter Ultimate to Play Region 2 DVD
The steps to play DVD disc is as easy as import common videos from your computer, and you can merge several video files together during conversion too. Everything about DVD disc ripping process will be showed in Tipard Video Converter Ultimate clearly. Even if you are not satisfied with video edit filters here, the DVD disc converter supports users to output DVD videos and edit in other video editor software.
Step 1
Load DVD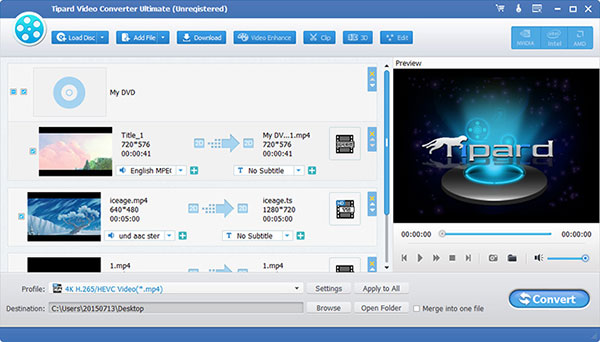 Tap Load Disc button to read region 2 DVD code on Mac or Windows computer.
Step 2
Choose DVD output video format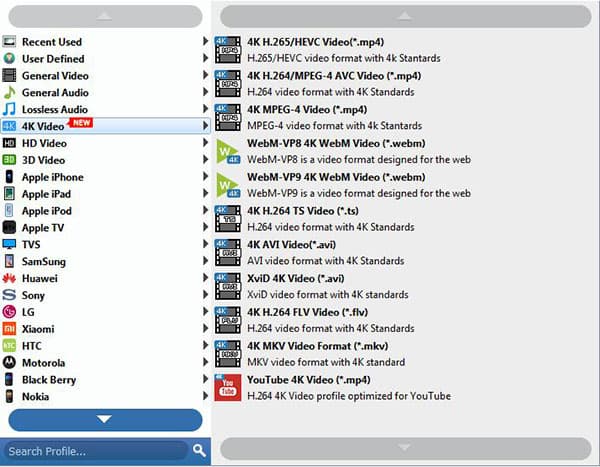 You can select target video format by clicking Profile icon, and then choose from drop-down menu. Finally, apply the DVD video format to move on.
Step 3
Convert DVD disc video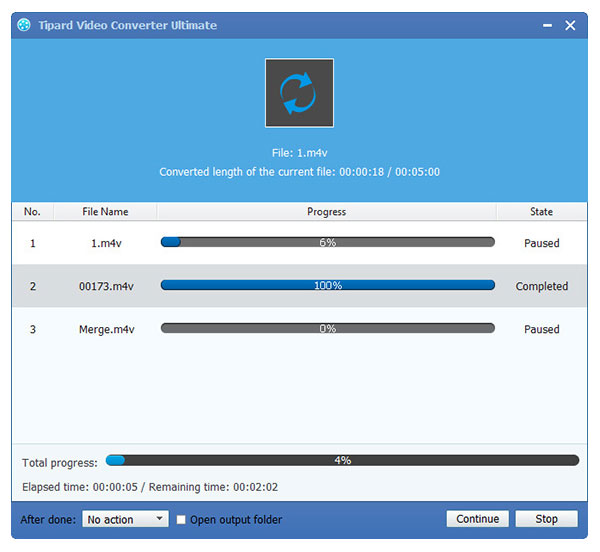 Choose the big blue Convert button on the right corner to start region 2 DVD video conversion.
The state of DVD conversion and total process bar are clear to view. So if you have any other arrangement, you can adjust manually. At length, these are all what I have experienced of region 2 DVD converting process. After ripping DVDs, it is very easy to play region 2 DVD as simple video files directly. Hope you can remove DVD disc code easily as I do.

Click here to join the discussion and share your comments
How to Play Protected Region 2 DVD in Smart Way