What is DVD Regions and How to Make DVD Region Free

Many movie enthusiasts know DVD regions and have experience embarrassment. It is well known that commercial DVD is the only way to view the latest movies and high definition films without going to cinema. A movie may be made in America, Europe, Asia and other regions. But, for audiences, there are usually only two kinds of movies, good ones and bad ones. When you bought a movie DVD and played in your DVD player, things become more complicated. Without the corresponding DVD regions, you DVD player will be refused by the disc. So, what DVD regions mean exactly? How DVD regions affect us? How to Make DVD Region Free? We will answer these questions in this article.
Part 1. What is DVD region code
The purpose of DVD region codes is to protect and manage digital rights. Film distributors and media organizations can control movies released in different date, price and content based on the region. Movie import and export industry is a huge market with hundreds of billions revenues around the world. Generally speaking, a movie usually releases in the original region first. The audiences in other regions have to wait for several days to a few months to buy the authorized disc. Moreover, the movie content may be different in different regions. Movie industry utilizes DVD region codes to permit and control the movie import and export. In short, audiences could enjoy the movies at home only the DVD player and the disc have the same region code.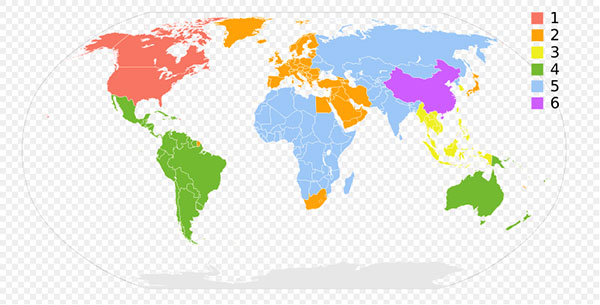 It divides the whole movie market into 6 regions for specialized use.
Region 1: USA, Canada
Region 2: Japan, Europe, South Africa, Middle East, Greenland
Region 3: S.Korea, Taiwan, Hong Kong, Parts of South East Asia
Region 4: Australia, New Zealand, Latin America (including Mexico)
Region 5: Eastern Europe, Russia, India, Africa
Region 6: China
As you can see from the graph above, the US is in region 1. In other words, all DVD players sold in the US are made to only play discs encoded with region code 1. If you have a DVD player, you can check its region code in manual book. And the region code is usually printed on the back of DVD package.
Part 2. The influence of DVD region code
Every coin has two sides, so does DVD regions. For movie studios, region code is absolutely a great thing. They can maximize their profits through theatrical releases and DVDs. The code could protect the copyright and prevent from illegal copy.
However, for audiences, DVD region code is not welcome at all. An American, for example, bought a DVD player in Japan. The DVD player cannot read the movie DVDs sold in America. On the other hand, a movie enthusiast purchased the latest movie DVD through cross border ecommerce; but his DVD player said it cannot play the disc with different region code.
Currently, region code has become an obstacle of movie industry growth. Audiences could always find the way to break the bondage and get what they want, especially in digital era. Many DVD player venders had realizes such demands and rolled out it free DVD players.
In the long term, movie studios and distributors cannot guarantee their profits by DVD region codes at all.
Part 3. Make your DVD player DVD region free
If you already bought a DVD player, you might unlock your DVD player. Remember that this method is just available to part of DVD players. We use the Philips DVP2880 as the example. The workflow to unlock other DVD players is similar.
1. Power on your DVD player and do not insert any disc into the player.
2. Go to Setup menu and choose Preferences.
3. When the preferences highlighted, hit NEXT CHAPTER| PREVIOUS CHAPTER | NEXT CHAPTER | PREVIOUS CHAPTER | successively.
4. Then the current DVD region code will show up.
5. Select 0 by Up and Down button. 0 means region free.
6. Finally, hit the OK button to confirm your selection.
After region free, you can play any discs on your DVD player as you wish.
Purchase a region free DVD player
There are many region free DVD players. If you are ready to purchase or upgrade DVD player, you can choose a region free DVD player as your family entertainment device.
Philips Region Free DVD Player is a low-end DVD player allows audiences to play discs with any DVD region code. This region free DVD player is able to play CDs and various DVD formats, such as VCD, DVD and DVD +- R/RW. Another benefit is to scan videos and optimize image quality up to 1080p automatically.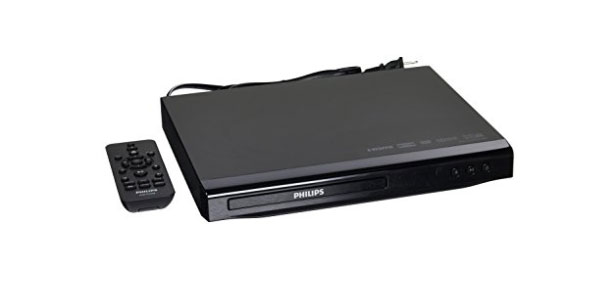 Samsung DVD-D530K is another DVD region free DVD player available on market. In addition to play discs with any region code, this DVD player also has the capacity to convert between PAL and NTSC. Its playable formats include DVD, DVD+R/RW DVD-R/RW, CD, CD-R/RW.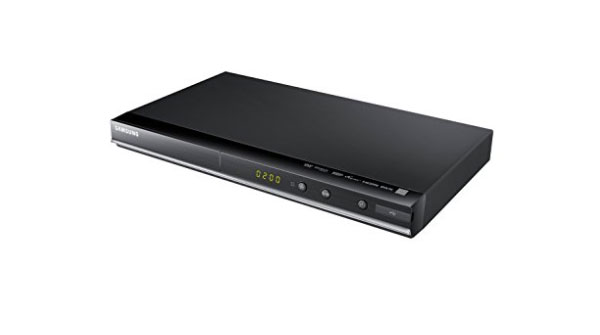 SONY BDP-S3700 is a high-end DVD player. This DVD player supports a wider range of discs, including CDs, DVDs with any region code and 2D Blu-ray discs with any region code. The built-in Wi-Fi is able to connect to wireless home network without additional cables.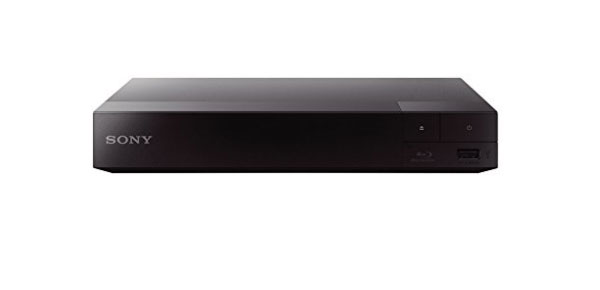 Clone DVDs
The third solution to overcome DVD region code is to remove the region code by copying commercial DVD to a blank DVD. You can utilize DVD copy software to help you, such as Tipard DVD Cloner. The biggest advantage of DVD Cloner is to keep the original quality during DVD copy process.
How to copy DVD with Tipard DVD Cloner
Step 1
Open DVD Cloner and insert the original DVD into your DVD drive. Go to the File menu and choose your disc to load it into DVD Cloner.
Step 2
Press the Full Copy button in the middle area.
Step 3
Locate to bottom area, select your DVD drive in Source option and ISO image in the Target option. Click on the Next button and then hit the Start button to copy the DVD to your computer.
Step 4
When ISO image is done, remove the original DVD and insert a blank DVD into DVD drive. Drag and drop the created ISO image into DVD Cloner, choose ISO image in Source list and your DVD drive in Target list.
Step 5
If you are ready, click on the Next button and then Start button to rewrite the ISO image to DVD.
The DVD copy created by Tipard DVD Cloner is DVD region free.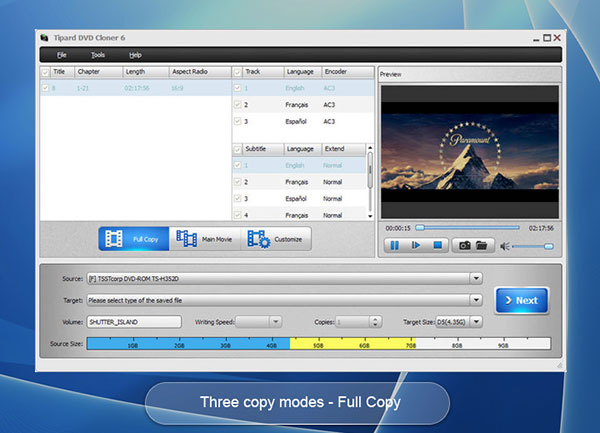 Conclusion
In this article, we discussed DVD region codes. It cannot be denied that DVD region codes have somewhat benefit to protect copyright. As many movie enthusiasts said the movie actors come from different nations, but there is no national difference in film art. There are apparently conflict with this sentence. Although you can purchase movie DVDs from any country and region through internet, playability is another story. If you are looking for the most cost-effective solution, you can try Tipard DVD Cloner. The output quality produced by this DVD copy application is impressive.

Click here to join the discussion and share your comments