The Best 10 Photo Collage Maker Apps You Need to Know
Creating Collage Photos and Videos are great ways to keep the good memories of a good time with your family or friends. If you are making photo collages for your wedding anniversary, and looking for a photo collage maker online, this article will give you a comprehensive list of the top choices available of all the best free photo collage apps. Whether you are searching for an easy-to-use iPhone photo collage maker app on PC/Mac or trying to figure out how to make a photo collage on Facebook, this article will guide you to find your perfect choice.

Part 1. Top Photo Collage Software on PC/Mac (Editor's Choice)
If you intend to learn how to make a photo collage more conveniently, using a PC or Mac is always a better and more sound choice. These are the top choices for a good photo collage maker for both PC and Mac.
Editor's Choice: Tipard Video Converter Ultimate
One of the best professional software available is Tipard Video Converter Ultimate, it runs butter-smooth with advanced features perfectly suitable for your project. You could create photo collages easily with an intuitive user interface. As a great photo collage maker tool on both PC and Mac, Tipard Video Converter Ultimate could easily turbocharge your creative profile in any given scenario.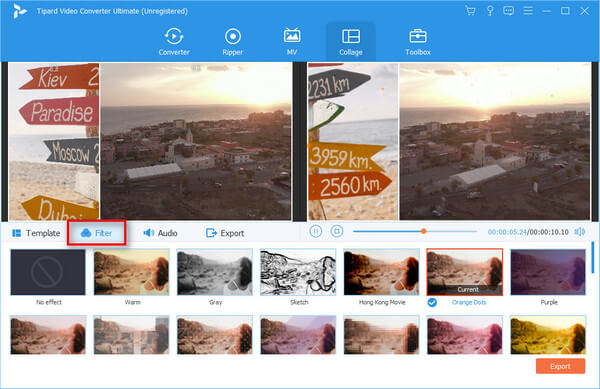 App Features:
1. Powerful photo and video editing tools make your photo collage production never been so easy before
2. Templates, filters, and themes for you to select from. You could even add background music to make your photo collage cooler
3. Control the quality of your photo collage with extra video parameters such as resolution, bit rate, and much more
4. You could export to any imaginable video file format, and popular platforms formats including YouTube, Facebook, Twitter, Vimeo, Tiktok, etc.
Tipard Video Converter Ultimate has the exact feature with easily adjustable settings as a professional-level photo and video collage maker software. It is included in its MV Maker bundle. Video Convert Ultimate should be ranked at the top of your list. You could easily edit or trim the video source, apply a theme to any video with a simple click. Want to add Fade-in Fade-out effects to your MV? It also supports GPU acceleration to shorten your export time.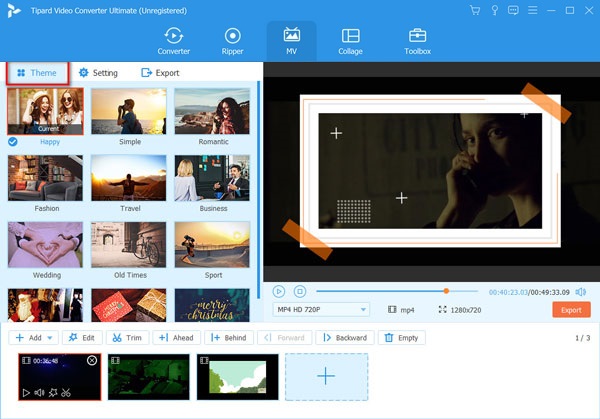 Part 2. Top Photo Collage Maker Apps on iPhone
Find a suitable free photo collage app couldn't be so hard, since most of the apps serve similar functionalities. We listed several popular choices guiding you to make an informed decision.
1. Google Photos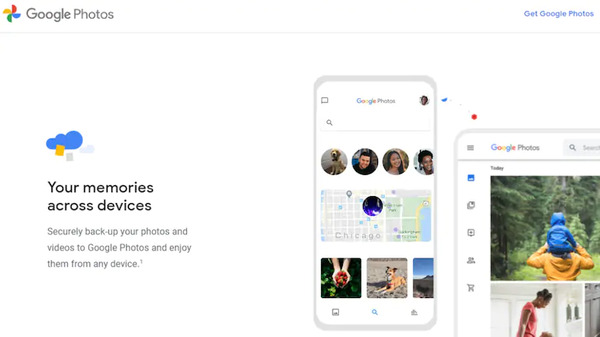 Google Photos collage maker feature supports basic features with up to 9 images, with 6 different templates available to choose from. It also has good enough cross-platform support since it runs well on a desktop browser.
2. Adobe Spark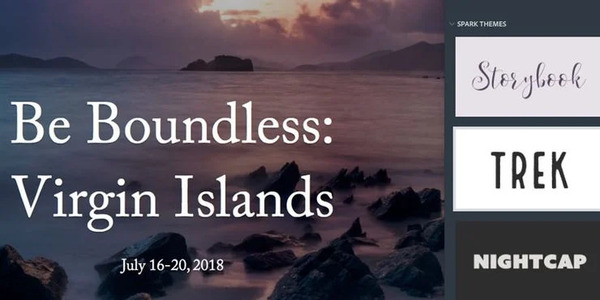 As a well-designed photo collage maker app, whether it's your photo or video collections, Adobe provides powerful tools for you to create the most vibrant and unconventional ways to turn your favorite apps into an impressive photo collage.
3. PicCollage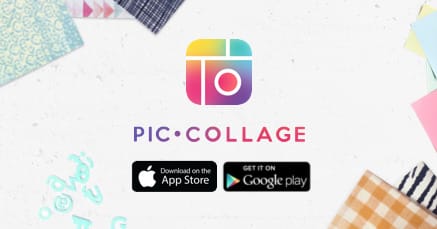 As one of the most feature-rich iPhone photo collage makers, PicCollage would allow you to create a photo collage in seconds, share with family and friends.
4. Layout from Instagram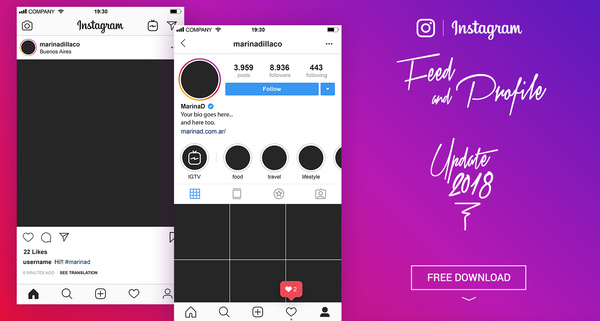 As the build-in feature for Instagram, Layout would give you a smooth, intuitive experience of creating your photo collages. You could be the editor of your own life.
5. Canva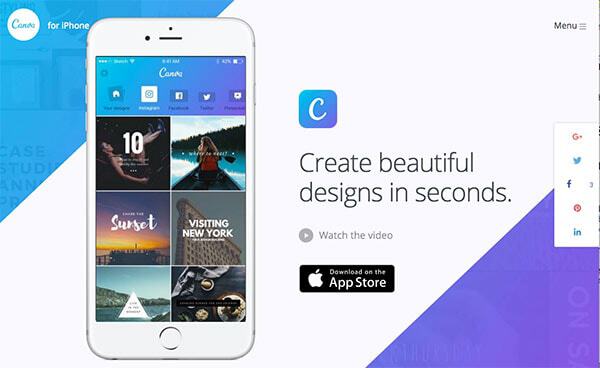 No matter if you want to find a good photo collage maker for your Instagram story, or need to use and edit the perfect image like a pro. Canva could help you make amazingly stunning designs.
6. Moldiv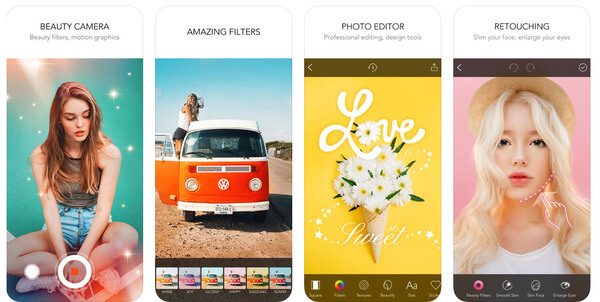 Moldiv supports stylish frames and popular magazine-style layouts for your photo collage choice. You could easily save your photo collage with the maximum resolution to your device.
7. Collage Maker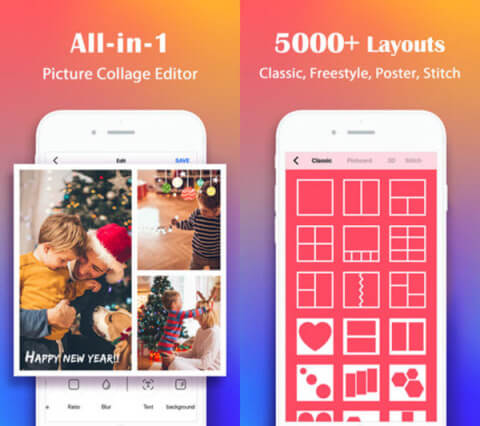 Trendy grid layouts and collage styles for you to choose from. The collage maker app also has awesome effects and cool stickers with powerful editing tools to create the best photo collage.
8. PhotoGrid Video Collage Maker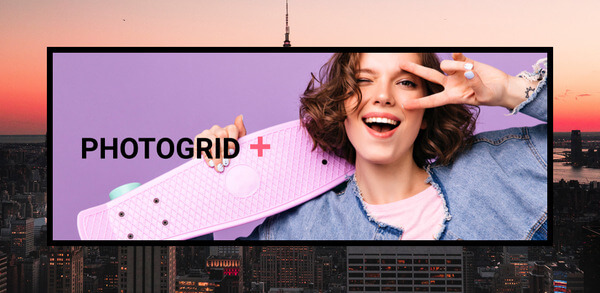 An easy-to-use photo collage maker on iPhone. PhotoGrid has features such as a video grid maker, watermarks maker, and text tools to help you share your photo collages on social media.
9. Pic Jointer – Photo Collage
It was such an amazing experience to use Pic Jointer to create photo collages. With countless stickers, filters, and templates for you to choose from, Pic Jointer also features in-app purchases for more tailor-designed background pictures.
10. Diptic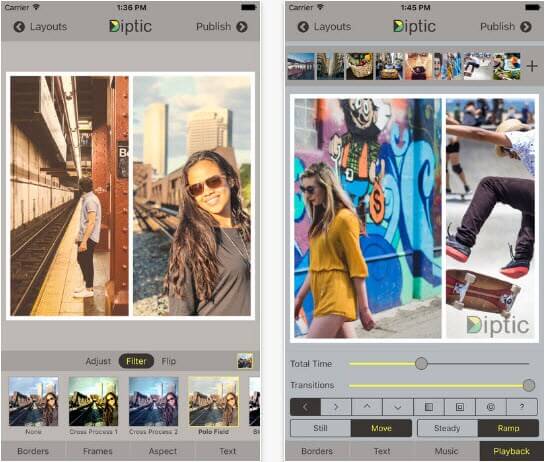 An impressive and fancy photo collage maker app to unleash your creativity. Packaged with over 200 premade layouts, Diptic could be downloaded freely in App Store.
Part 3. FAQs about Photo Collage Makers
1. Which way is better? Use a photo collage maker app on PC/Mac or iPhone?
Both sides have their upsides and downsides. iPhone/Android photo collage maker apps give you the flexibility while using professional software on PC/Mac gives you much more editing power.
2. How to make a photo collage for Facebook?
Be careful, your photo collage maker needs to support formats that match Facebook requirements. Tipard Video Converter Ultimate supports creating Collage videos for Facebook suitable formats, remixing your favorite photo collections in no time, and being ready to upload.
3. Which free photo collage app on iPhone is the best?
You might need to choose from a free photo collage maker app, or a paid one. Some free photo collage maker app needs an in-app purchase to access their full functionality.
Conclusion
No matter what's your particular use case, either trying to edit your photos on an iPhone or create a more sophisticated collage video on a desktop, we have listed the best photo collage apps for you to modify your media files couldn't be easier using these verified solutions which could unleash your creativity.