Top 10 Video Capture Software in 2023
Video capture software is a handle tool for every PC users to make video tutorial or create a movie. According to the survey, people prefer to take screencasts to explain, display or share something with others currently. Once you enter it in Google, you will get a long list of results. It is impossible to test everyone to find out the best one. On the other hand, it may be different to different operating systems. To common people, it is still a challenge to discover the best video capture program. Therefore, this post will introduce the top 10 software. And you can choose one as your video recorder from the listed programs.
1. Tipard Screen Capture
Support System: Windows
Tipard Screen Capture is one of the best video capture software for Windows. It has a user-friendly interface, so everyone could navigate within it easily. The program is not only for video capturing, but also adding audio files as well as your own voice. Just check the other impressive features of Screen Capture as below.

1. It could capture the sound along with the video images and give you 100% original quality.
2. Screen Capture supports to capture system audio and your voice from microphone simultaneously.
3. The duration feature is useful when you need Screen Capture to work alone and stop recording automatically.
4. It has the ability to preview the output before save it to computer.
5. This screen recorder is available for most Windows systems, including Windows 10.
6. Export the output to high quality video formats, like 4K videos and HD videos.
SmartPixel
Support system: Windows, Android, iOS
Although SmartPixel users are more likely to use it to capture game videos, SmartPixel coud record anything on your screen. The biggest advantage of SmartPixel is to provide a smooth and seamless video capture experience. It is hardly noticeable when SmartPixel works. Another reason that it appears in the list of best video capture software is to produce high quality videos. It integrated and advanced video compression technology. And reason to choose the program is that it works with Windows PC as well as smartphones.
Free Screen Video Recorder
Support system: Windows
Free Screen Video Recorder is compact video capture software. Although it is a freeware, its features are extensive and powerful. Beside record videos, it is useful when taking screenshots. Free Screen Video Recorder could record any activities on your screen when it works, including speech, mouse movements, videos, applications, screen, games and more. The captured videos will be saved as MP4 files. Moreover, it also has some basic editing features to let you design the video files.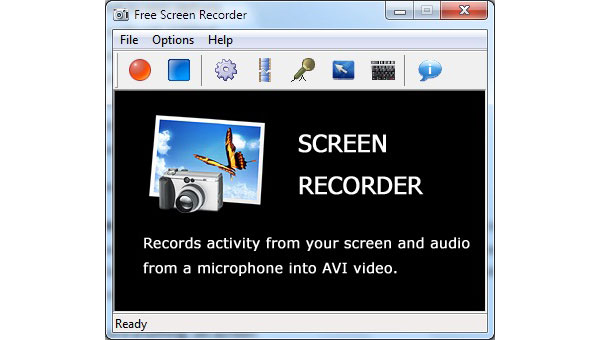 WM Capture
Support system: Windows
WM Capture is one of the best video capture software, for it has the ability to create professional quality videos. It has embedded a dedicated high speed capture technology. When it works, any actions on your screen will be captured, including a small change in an online video. WM Capture has a unique feature called background mode. This feature could capture screen from hidden or minimized windows. After capturing, you can save the video as MPEG, WMV or AVI.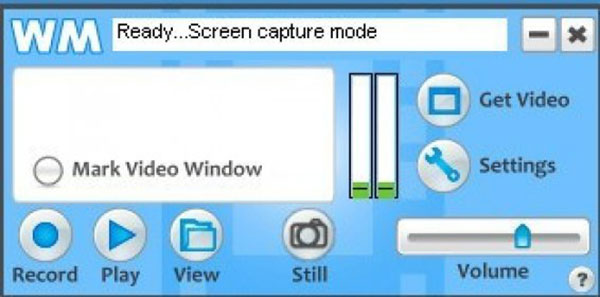 HyperCam
Support system: Windows
HyperCam is a popular video capture program. The program uses an advanced screen and video recording technology, so you can capture the actions in 3Dfx GLIDE and DirectX based programs with it. Of course, HyperCam supports to record other activities on your desktop, like presentations, live chats, online videos, and so on. After recording, you can encode the output in various formats and save it to local drives.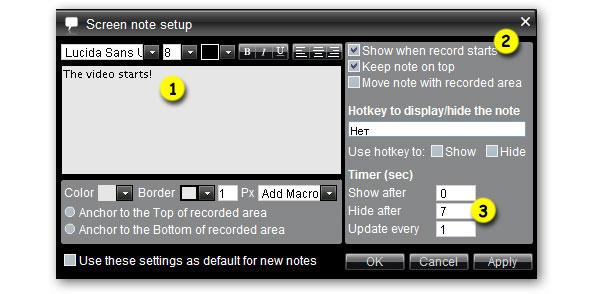 QuickTime Player
Support system: Mac OS, iOS
Most people have known that QuickTime Player is a powerful media player. Actually, its video capture feature is great as well. Compared to other video capture software, QuickTime is easier to use. After setting the inputs and quality, you can let it work alone. It could capture screen, applications and stream videos. Another advantage of QuickTime is to capture the screen of iPhone and other iOS devices. After recording, you can watch the video within QuickTime Player without extra programs.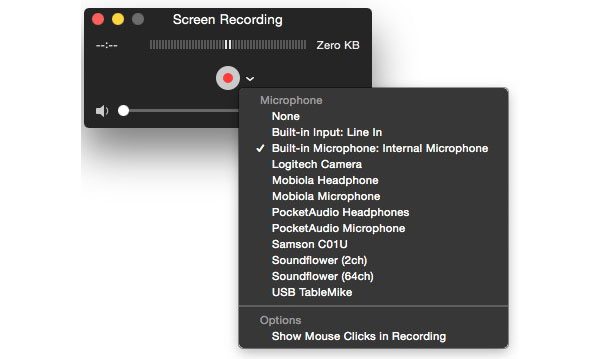 ScreenFlow
Support system: Windows & Mac
ScreenFlow is professional video capture software that permits you to capture videos and audios from various sources, including entire screen, web camera, microphone, system audio, applications, games and more. It will produce highest quality output. Furthermore, ScreenFlow also provides video editing features, like trim, rotate, resize, cut and so on. It will limit the length of recording. And you can share the videos to social media within ScreenFlow directly.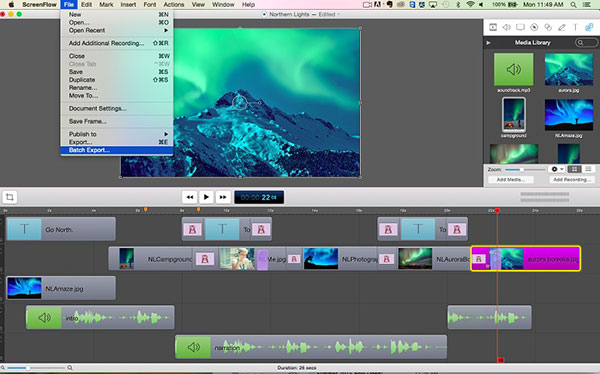 Screencast-O-Matic
Support system: Windows & Mac
Screencast-O-Matic is video capture software. And it also has a webpage version. So everyone has a browser could use it to capture videos and screens. It provides multiple parameters to control the recording, like inputs, quality and more. When it comes to program version, you can enjoy the free one or pay for the upgraded one. The biggest difference between free version and paid version is editing features. And you can only capture a video shorter than 15 minutes with free version.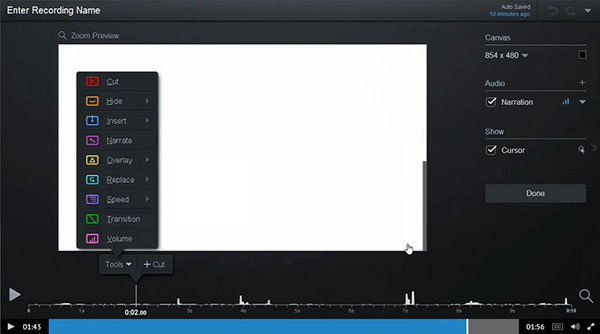 Monosnap
Support system: Mac OS
Monosnap is another best video capture program for Mac users. With Monosnap, you can take screenshots and capture videos for free. Monosnap permits you to capture your screen or yourself from web camera. You can add some annotations in the video within Monosnap. Another editing feature Monosnap offers is crop. You can save the output on your computer or store it to cloud service within Monosnap. This video capture software will produce a high quality video based on whatever recorded.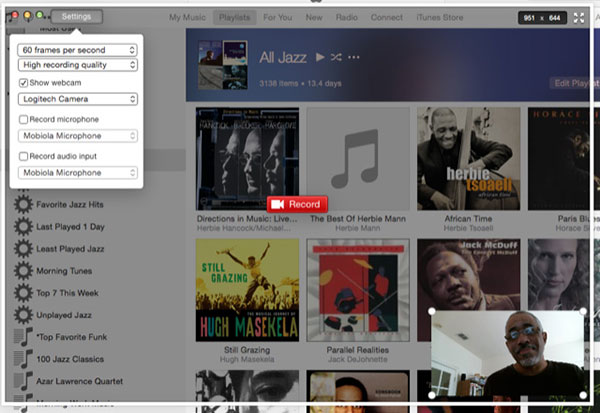 Snagit
Support system: Windows & Mac
Snagit is powerful video capture software just as the other listed programs. It supports a wide range of recording methods, like recording the entire webpage with scroll. Snagit has the ability to follow your cursor and record the content accurately. Besides powerful video capture functions, it also integrated basic editing tools, like crop, resize, special effects and more. Many gamers prefer to use Snagit to record game videos, for it is system intensive. So users could enjoy a smooth recording experience.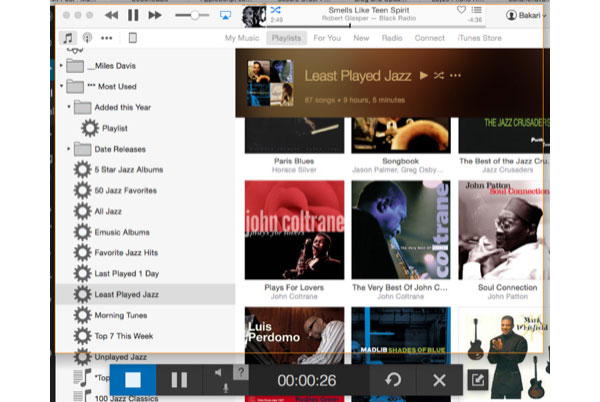 Conclusion
Based on the introduction above, there are at least 10 best video capture programs available to your decision. If your computer runs Windows, you can select from first half of the list. And the video capture programs in the second half list are compatible with Mac computers. Free video recorders in this article are as powerful as the paid one, although paid programs could provide more features and updates. And if you need a great video capture program with easy-to-use features, you can try Tipard Screen Capture. You will surprise that it could provide so great video capture experiences. When you have any queries about the program, you can share your detail about your points.

Click here to join the discussion and share your comments
Top 10 Video Capture Software in 2023