Screencast-O-Matic Review and Best Alternatives

Screenshots of Mac are a great way to share moments, like an impressive scene of a movie, higher scores of your game, funny conversations on social media, and even bugs to report. Although Mac OS is so unique that you cannot create a screenshots with the same hot key of Windows, Apple does develop several ways to meet users' demands of screenshots in different conditions. And it is simpler than you thought. And this article will introduce different ways in details.
Screenshot Mac with Whole Screen
When you need to take screenshot for the whole screenshot of Mac, you can use hot key to achieve the files with several steps.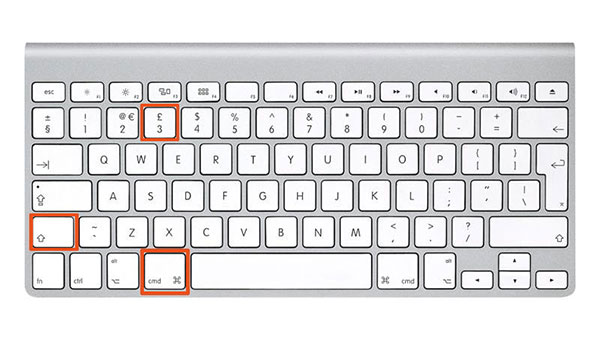 1. Make sure you have opened all the windows to capture and put them in the right locations.
2. Press the hot key of Command+Shift+3 at the same time. Then you may hear a sound like camera shutter.
3. Once screenshot Mac successes, a new PNG format image will show up on desktop, usually titled Screen Shot with shooting date.
4. Double click on the image and open it with Preview. And then you can make some adjustments, like add some texts.
5. Finally, you can share the Mac screenshot with friends online.
6. If you want to save the screenshot of entire screen to clipboard, you can press Command+Shift+Control+3 in the step 2. After that you can use the Command+V keys to paste it almost anywhere as you need.
Capture a portion of Mac screen
Sometimes, you just need to capture a part of the screen when you create screenshot Mac instead of the whole screen of Mac. Then you can follow the steps below.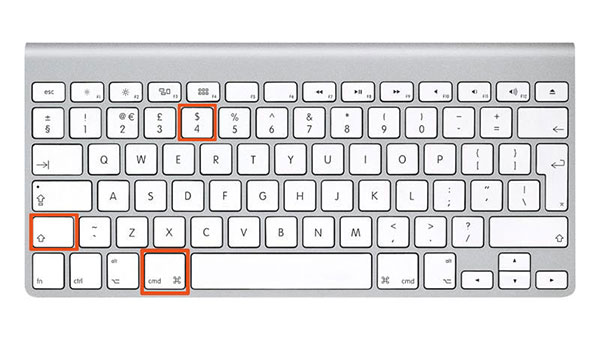 1. Open the windows to capture.
2. Once you press Command+Shift+4 at the same time, the cursor will become a small crosshair.
3. Click the crosshair and drag the cursor to cover the area to capture screenshot Mac.
4. The pixels will appear near the crosshair. If the area is not satisfactory, you can press Esc to release the selection.
5. After you get a perfect selection, release the curse.
6. Then you can hear the camera shutter sound. And it will appear as a PNG file on desktop.
7. You can preview the result before share it online.
Record the active window on Mac
The hot key method also allows you to capture an active window on your Mac computer. Actually lots of Mac users are not familiar with this method to screenshot Mac.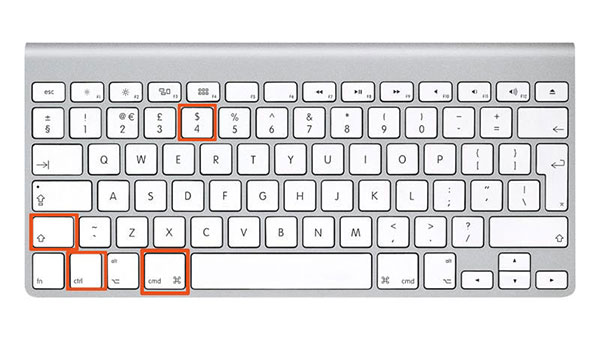 1. Open the window you want to capture.
2. Press the hot key Command+Shift+4 at the same time. Then the cursor will become a crosshair and prepare to take a screenshot on Mac.
3. Now you have to tap the Spacebar to turn cursor into a camera.
4. Move the camera on to the window to shoot, the window will be rendered blue.
5. Click the window to complete the screenshot.
6. Then you will find a new image titled Screen Shot with data show up on desktop in PNG format.
7. If you want to store it of a part of screen to clipboard directly, you can use Command+Shift+Control+4 in step 2. And then you can use the similar method to paste the files to anywhere you want.
Take a screenshot of the Touch bar
The 2016 version of MacBook Pro attracted many people's attention, for its OLED screen Touch Bar. And Apple also allows users to take a screenshot Mac of the Touch Bar as other screens.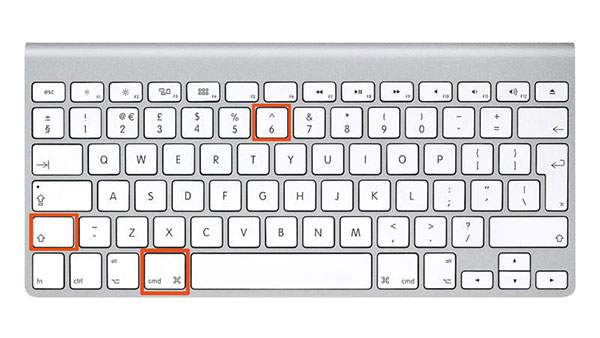 1. Hold down Shift + Command + 6 at the same time.
2. Then the screenshot of Touch Bar will be saved as a PNG image on desktop.
3. If you want to save the screenshot of Touch Bar to clipboard, you can use hot key Shift + Command + Control + 6 on Mac OS.
4. The latest version of Mac OS allows users to customize the Control Strip region of the Touch Bar. You can add the Screenshot button in the Control Strip area. Then when you need, you can click on the button to see options for different types of screenshots on Mac.
Screenshot on Mac with Grab
Grab is a pre-installed program for Mac users. Apple developed this application to help users to create screenshots Mac computer. Here is the method you can access to Grab and take screenshot.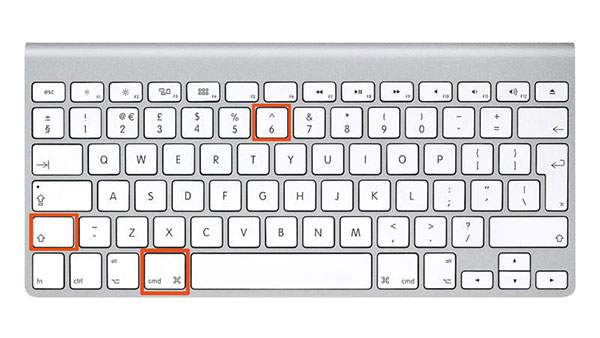 1. Navigate to Applications and you can find Grab application in Utilities.
2. Open Grab application, it will appear in the upper left corner without opening any window.
3. Click on Capture on the top ribbon, you can select the type, including Selection, Window and Screen.
4. If you select Screen, Grab will take a screenshot of the entire screen. The Selection option will activate a window. You can follow the instructing and select a part of the screen to shoot. While the Window option will capture the window you click on.
5. Click on Save menu in Grab window and select Save As to store it on your computer.
Conclusion
This article has introduced different ways to take a screenshot on a Mac computer. You can use hot key Command+Shift+3 to capture the entire screen. And if you want to shoot a part of the screen on Mac or a window, you can use Command+Shift+4. The hot key of Shift + Command + 6 is dedicated for Touch Bar screenshot. If you add Control in these hot keys, Mac will save the screenshot to clipboard directly. Finally, Apple also provides an application called Grab to help you. Now you can choose any way to create screenshot on Mac computer depending on your situations. And the guidance in this article will make the process smoother.
Besides the default solution to take screenshot for Mac, you can also find plenty of third party tools to get the screenshots for you. The most frequently used tools are Skitch, Lightshot, Webclipper and Ember. These programs not only save the screenshot for Mac, but also empowers you to further edit the screenshot with multiple editing features. When you need to add some tags or comments to the screenshots, you can download the programs to have another try. If there is any other method to screenshot Mac with ease, you can share the ideas with us in the comments.