How to Fix the Problem that Photos Cannot Delete from iPhone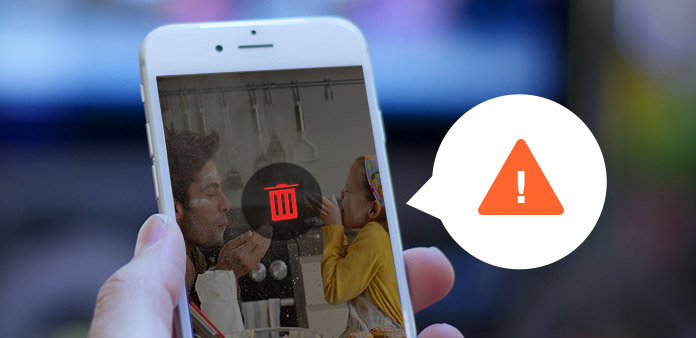 Even if you used iPhone for a long period of time, you might suddenly note that you cannot delete iPhone photos. Why the pictures cannot be removed from iPhone? Just find the detail reason and the best tool Tipard iPhone Eraser to clean up iPhone photos easily.
How to delete synced photos from iPhone
You can take photo albums off iPhone with the built-in camera easily, but remove the synced photos from an iPhone is quite different. You need to sync preference in iTunes to remove the photos from your iPhone.
1. Connect iPhone to your computer and launch iTunes program.
2. Select iPhone from the name list under "Devices" of iTunes.
3. Find the Sync options when you click "Photos" in iTunes.
4. Choose photos from "My pictures" folder you wanna delete from drop down list.
5. Check the removed photos from iPhone and click "Apply" option.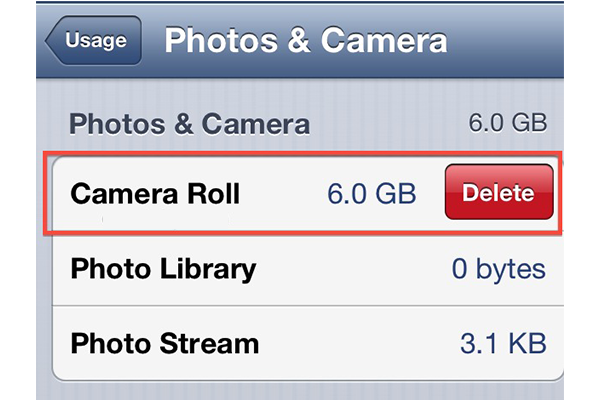 If the deleted photo from iPhone is in the "Recently Deleted" folder with iOS 9, it is safety precaution against accidentally deleting photos. You can recover the file or transfer pictures from phone to computer first.
The best solution to remove iPhone photos that cannot deleted
It is time consuming and difficult to clean up all iPhone photos, especially the synced photos. What is more important, the cache data might take up a large space of iPhone. As for the best solution to clean up iPhone cannot delete, you need to use Tipard iPhone Eraser.
How to fix the problem that cannot delete iPhone photos
When you cannot delete photos from iPhone, you can remove the photos completely with Tipard iPhone Eraser. But if you wanna check iPhone photos deleted, you can backup photos on iCloud first.
Step 1
Connect device with program
When you download and install the latest version of Tipard iPhone Eraser, you can connect device with the program to clean up all the iPhone photos.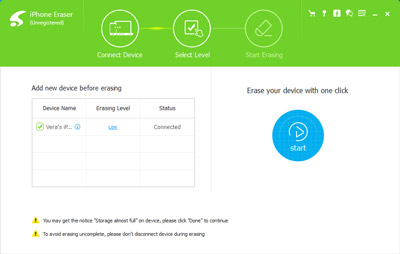 Step 2
Select level of erase mode
When you click the "Erasing Level", you can choose the erasing level from the list according to your requirement before you erase all iPhone photos.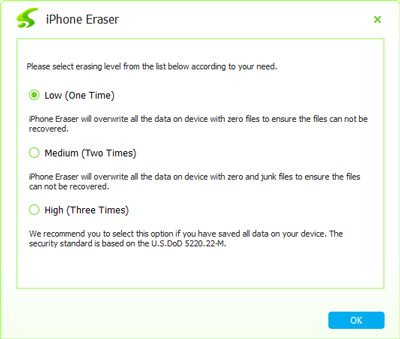 Step 3
Erase device with the program
Once you click the "Erasing" button, the program will erasing data on device. It takes a few minutes to remove all photos from iPhone, including cannot delete iPhone photos.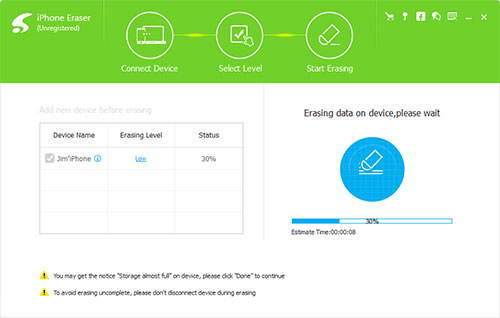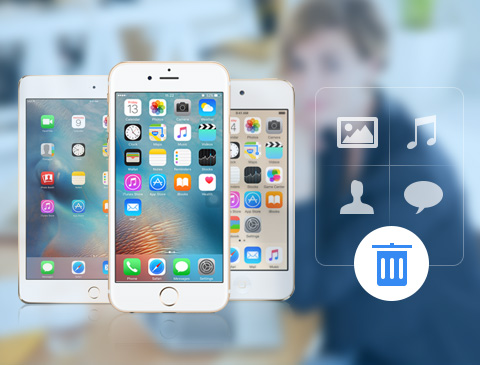 Remove all the iPhone photos, contacts, music, videos, etc.
Initial program for you to optimize your iPhone
Permanently clean all data on any iOS device, including iPhone SE, iPhone 6s/6s Plus, iPad Pro, iPod touch and so on
Highly compatible with iOS 9.3 and Windows 10