20 Best Free and Professional MP4 to MP3 Converters for Windows and Mac

If you only aspire to listen to some music or other audio, it is a better choice for you to convert your MP4 to MP3 because of the multipurpose functions of the form of MP3. Besides, it can also reduce the storage and portability to release more potential room. There are a large number of audio converters for MP4 to MP3 for us to figure out which one is suitable to us. Here, the article will introduce 20 fabulous MP4 to MP3 audio converters which can be divided into three different parts for you to refer to.
Part 1: Top 10 online MP4 to MP3 Converters
Top 1: Online Audio Converter
Online Audio Converter is a wonderful online tool for you to achieve converting from MP4 to MP3. Allowing users to convert easily and safely, this online application can be used to convert a wide range of formats of media at the same time. Also, you are permitted to extract certain tracks of your audio for playback or collection. There are specific tutorials for you to check out.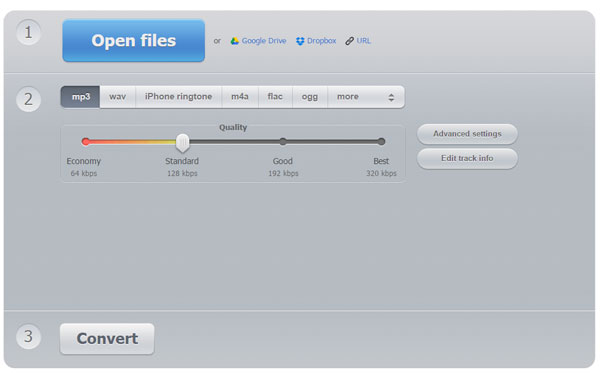 Step 1: Go to Online Audio Converter
Just enter the URL of the online audio converter on any browser to access to the online converter.
Step 2: Click "Open files" icon
You can also tap "Google Drive", "Dropbox" or "URL" to select your audio.
Step 3: Choose MP3 as your output format
You are allowed to select the quality of MP3. There are 4 choices for you, including Economy, Standard, Good and Best.
Step 4: Customize your settings
Hit "Advanced settings" to create your personal MP3. And by tapping "Edit track info", you can decide its title, album year and genre and so on.
Step 5: Start to convert from MP4 to MP3
The MP4 to MP3 online audio converter is able to extract MP3 files from MP4 with ease.
Top 2: Online Video Converter
Online Video Converter is a simple-to-use and free online converter for MP4 to MP3 which is also very popular among users. What you should pay much attention is that if your file is a URL, you should ensure that you are supposed to give a complete and valid URL. And you will see a web page to tell you the upload has been finished. If you cannot find the format you want to transfer, you can contact the producer by e-mail.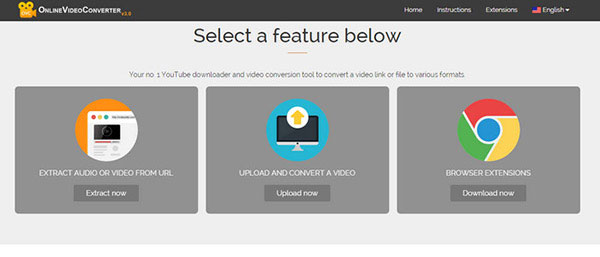 Top 3: convert2mp3
Regarded as another useful online converter for MP4 to MP3, convert2mp3 provides you with a great experience of downloading MP4 audios from YouTube, Dailymotion as well as Clipfish and transfers them to MP3 with efficiency. Without registration, you can use it faster and easier. On its own page, you can search for a video from YouTube directly. It is simple for you to import the title of the video in the second form and click the button of "search".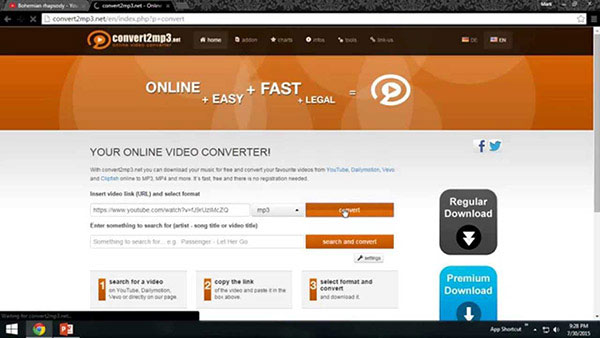 Top 4: aconvert
With over 1.5 million users around the world, aconvert offers an easy way for users to take advantage of it. You can select from your file or URL to upload the MP4 audio. What is more, choose audio bitrate and sample rate can help you better convert from MP3 to MP4. What should point out is that it makes it possible to use HTTPS on 14 servers to make the process of conversion private and secure.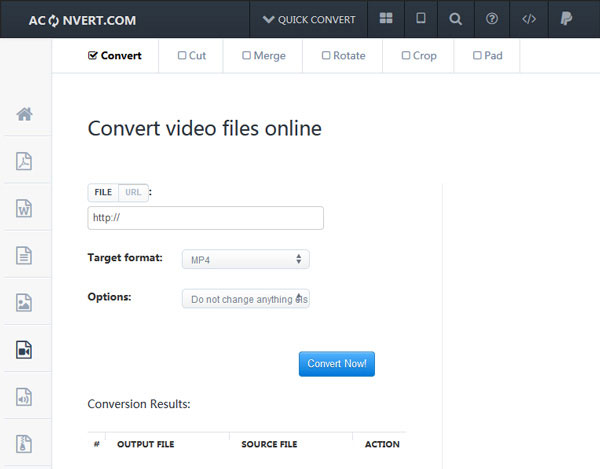 Top 5: MP3Toolbox
Possessing this online tool, you will have a wonderful time converting from MP4 to MP3. Without registration or installation, you can succeed transferring just in a short while. You can choose the MP4 on your hard drive or your SD card to begin the conversion. The dominant feature of MP3Toolbox lies in that you are able to share the output format with YouTube or Facebook.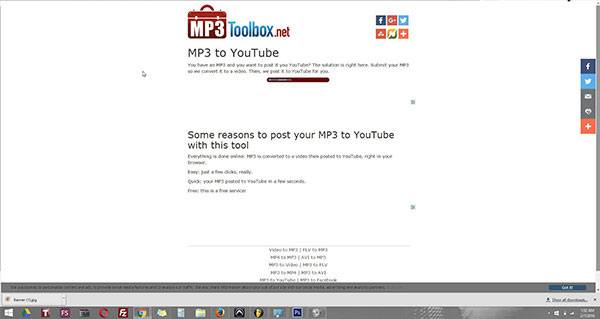 Top 6: FreeFileConvert
Converter for MP4 to MP3 is a necessary possession for music lovers. Here comes an online and free converter to help you convert MP4 files to MP3 with ease. Because all HD videos on YouTube has extension for MP4, so just follow the three steps you can easily to consult. Though it has no choices for you to decide the quality of the output format, FreeFileConvert is still very good for your option.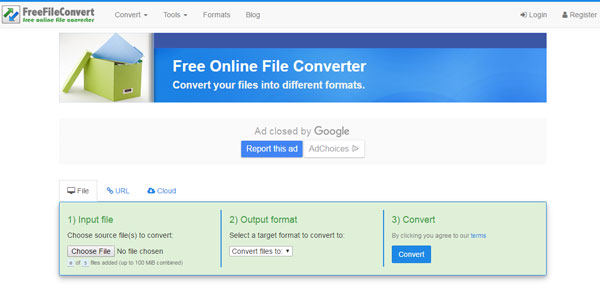 Top 7: CoolUtils Files Converter
CoolUtils Files Converter, containing 23 converters, allows users to convert MP4 to MP3 in batch. Focusing on developing file converters since 2003, it has the most powerful engines which assist you to process the complex and large MP4 audios with efficiency. This product also has a version for your desktop software. You are able to acquire extra settings based on your preferences. Moreover, you can check out more details by visiting its website.
Top 8: Apowersoft Free Online Video Converter
Help you better reduce the sizes of your MP4 files, Apowersoft Free Online Video Converter can be good alternative for you if you simply want to listen to the audio from a certain file. As a free online converter for MP4 to MP3, it is reliable and secure. Just in a few seconds, you can get what you want quickly.
Top 9: MP4 to MP3 Online
As the name suggests, it is expert at converting MP4 to MP3 online. And MP4 to MP3 Online has a friendly interface so you can have easy access to using it without any difficulties. One thing you should be aware is that all data you have uploaded or submitted will be removed in an hour.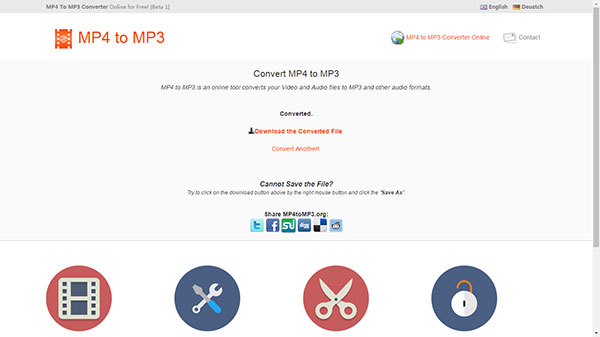 Top 10: media.io
It is also a very practical converter online for you to better transfer from MP4 to MP3. Without time waiting for uploading and downloading, media.io can convert your audios immediately. Similarly, it also supports 150+ audio or video file formats. Without limitations to YouTube, you can download MP4 from the website and convert it to MP3.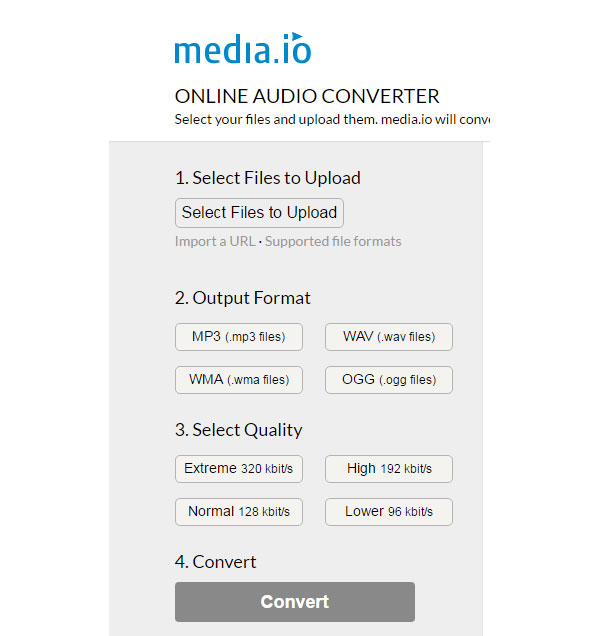 Part 2: 5 easiest free Converter for MP4 to MP3
Top 1: Freemake Video Converter
Freemake Video Converter is totally free software relied and loved by 93million users. It is considered as one of the most easy-to-user tools to convert your MP4 files to MP3. It supports all popular as well as rare formats including MP4 and MP3. You can have the ability to drag MP4 audio from some online websites and extract some of the tracks. Also, you can rip or burn DVD using it.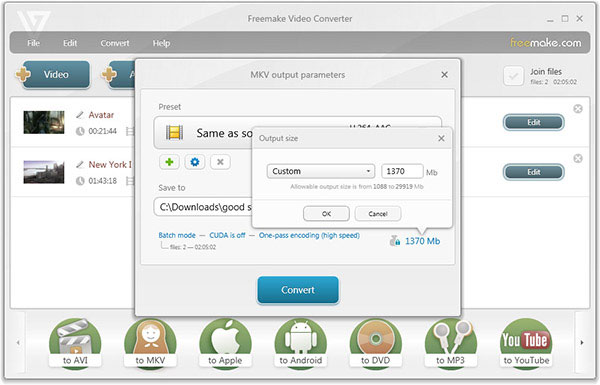 Step 1: Download and install Freemake Video Converter.
You had better download the latest version of this product.
Step 2: Import your MP4 files.
Just Tap "+Video" button to add MP4 videos you would like to convert to MP3. Or you can copy the URL from YouTube and hit "Paste URL".
Step 3: Choose the MP3 format.
At the bottom of the interface of the software, you should click "to MP3". customize the output MP3 depends on your needs.
Step 4: Begin the process of converting.
Click "Convert" to begin the conversion of process.
Top 2: Aiseesoft Free Video Converter
It is said to be a very professional and powerful free MP4 to MP3 converter. With a fast speed, it will cost you less time to wait for the accomplishment. It can automatically recognize your MP4 files from the external devices once you run Aiseesoft Free Video Converter.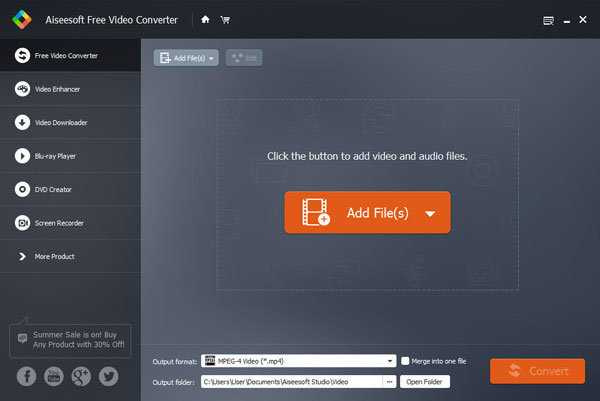 Top 3: Free MP4 Converter
As another functional and free tool for your MP4 to MP3 conversion, Free MP4 Converter is simple for users. Just decide your exact device, and Preset Editors will help you customize the format so you do not need to worry about the quality of the output format.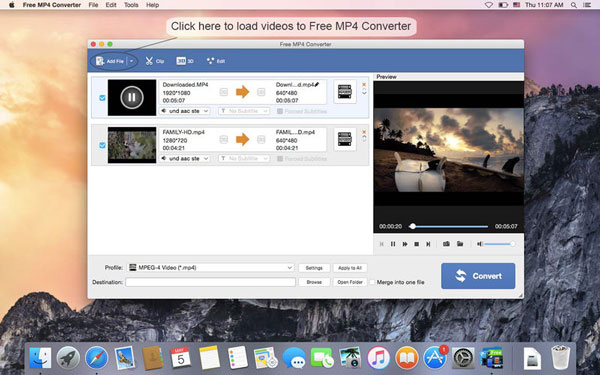 Top 4: Format Factory
It is said to be a very powerful and omnipotent application which has no advertisements and third parties. You can rotate, merge as well as extract some classical tracks from your original MP4 to MP3. Format Factory is an indispensable tool for your office.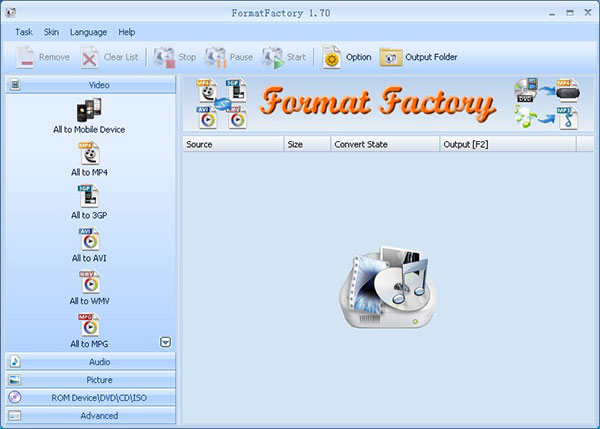 Top 5: FFmpeg
FFmpeg has the latest version for you to download. It is full of dominant features for your use. FFmpeg 3.3 "Hilbert" is a new major release, which now is available to users. The new version enhances the quality of conversion of MP4 to MP3.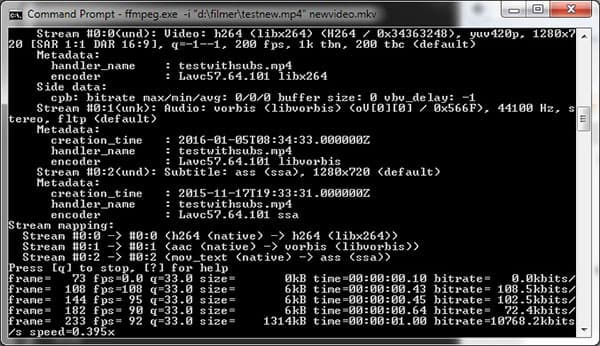 Part 3: 5 best professional MP4 to MP3 converter software
Top 1: Tipard Video Converter Ultimate
As a professional and comprehensive tool, the main purpose of Tipard Video Converter Ultimate is to convert audios to any kind of formats easily and safely. Though needing charging, it is of great use for you conversion. Especially good at converting MP4 to MP3, it is compatible with a wide range of devices, such as iPhone, Galaxy, HTC and so on. It is also famous for its adjusting effect and edition, thus making it possible to get the highest quality of your MP3 output format. In what follows, the article will explain some steps for your installation and use.
Step 1
Download and install the program.
Directly download it from its own website and install it on your PC or Mac. After installation, launch it.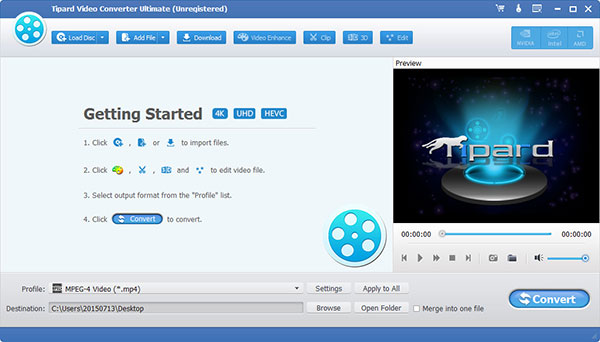 Step 2
Add your file
Just hit the button of "Add File" to select MP4 files you are inclined to upload.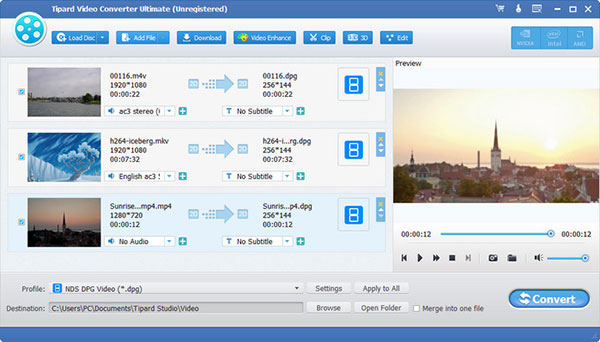 Step 3
Choose the MP3 format
Press "Profile" and make a decision that the final folder you want to restore the output format.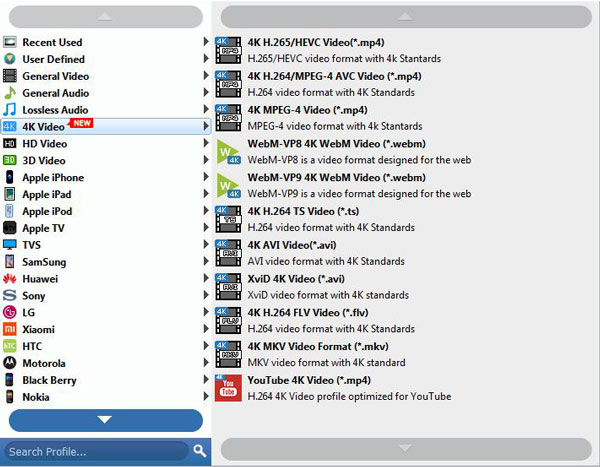 Step 4
Commence your conversion
In the main interface, you will catch sight of the "Convert" button and press it. Just wait for a seconds, so please be patient.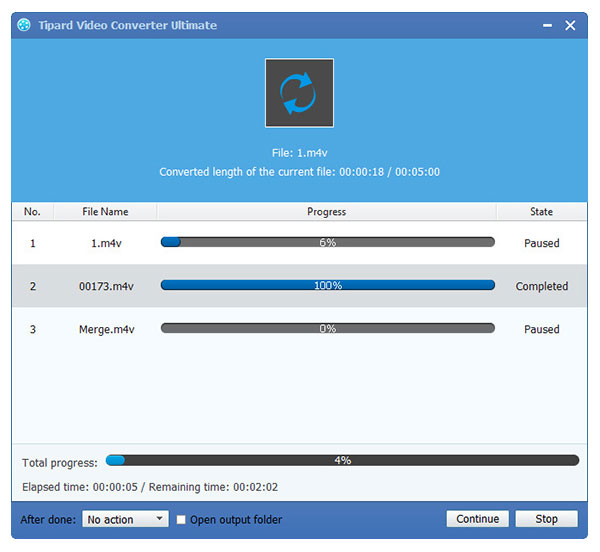 Top 2: Wondershare Video Converter Ultimate
Wondershare Video Converter Ultimate is taken as much more than a converter. It is filled with some great features. It can not only convert, but also edit, enhance, organize, capture, organize as well as watch in a large number of formats. As a charged application, it has a very friendly interface so as to remove your worries to better convert MP4 to MP3.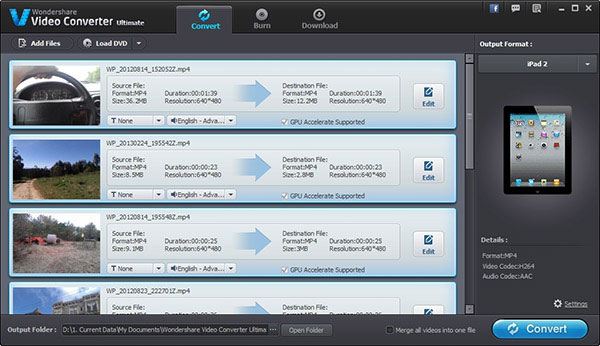 Top 3: iSkysoft iMedia Converter Deluxe
iSkysoft iMedia Converter Deluxe can convert your videos to all kinds of formats without loss your data. It is specially designed for personal user. Compatible with a variety of devices, it has 90X faster conversion speed than other applications. It also owns the capability of burning or converting DVDs. You can rely on it to achieve converting from MP4 to MP3.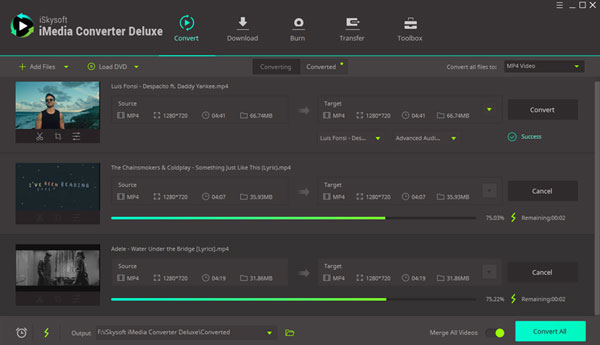 Top 4: Movavi Video Converter
It is also a very interesting but charged converter for MP4 to MP3. The salient feature of the software is that it can compress oversized media files. In addition to it, you can also be allowed to modify your original settings. For example, you can trim, crop, merge or even normalize the level of the sound. Movavi Video Converter is very easy to master the key of using it.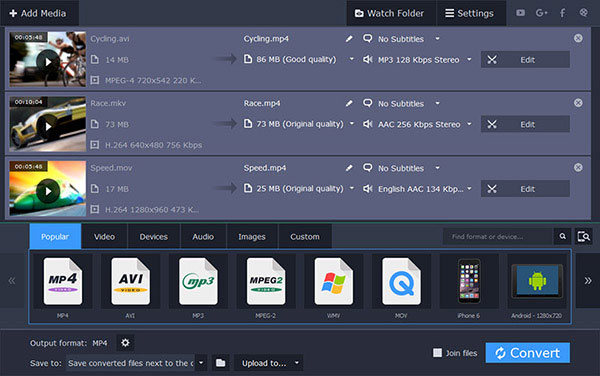 Top 5: AnyMP4 Video Converter Ultimate
AnyMP4 Video Converter Ultimate is considered to be an excellent tailor for your devices' conversion. This program constitutes of the largest selection of the formats of all converters, which means you can convert MP4 format to any kind of formats including MP3. Still, it offers optimization profiles which helps make your personal and customized audio.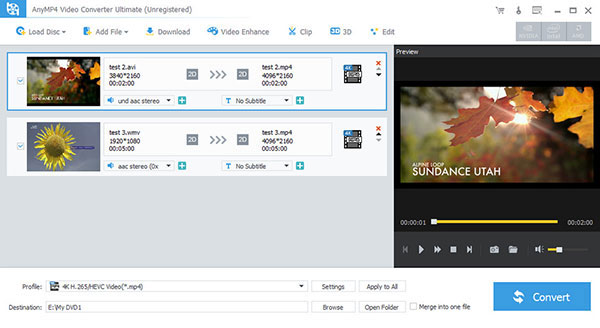 Conclusion
From above, you must have a good command of all 20 great software to help you convert MP4 to MP3. Though there are a lot of features and functions they have in common, they have their own special and salient advantages that other applications do not have. Tipard Video Converter Ultimate is a terrific tool which is more than a video converter program but also a video editor and online video download. I believe that you can have a good time after possessing it. If you still have some other questions, you could make comments below.