Top 11 MP4 Video Player Software for Windows 10/8/7/Mac and Online
As we know, the default Video Players aren't always easy to use, they don't always work with MP4 video format you want to watch, and they lack advanced tools that allow you to get the highest quality visuals and sound while watching videos on your computer. That naturally pushes people to find alternative Video Players that can play MP4 files and compatible with any other popular formats. We have selected top 11 best free and paid MP4 Video Players in this article and the step-by-step guide on how to play MP4 file for Windows, Mac, and Online.

Part 1. Top 3 Ultimate MP4 Player Software for Windows and Mac
Top 1. Tipard Blu-ray Player
Tipard Blu-ray Player provides you a gorgeous user experience to enjoy movies with your family. It is professional HD Video Player to play any media file like videos and audios including H.265/HEVC MP4 4K video, 1080p HD MP4 video, and other MKV, MOV, AVI, WMV, MP3, etc. Whether you want to play Blu-ray with Blu-ray disc, Blu-ray folder or Blu-ray ISO image file, you can enjoy them smoothly. Besides, this Blu-ray Player is also professional DVD Player, which help you play any DVD disc, DVD movie, DVD folder on computer.
1. Play 4K and 1080p HD MP4 video and general MP4 video with excellent video audio experience. Besides, many other popular video formats including MKV, AVI, WMV, MOV, M4V, etc. also can be played on this software.
2. It can not only play the Blu-ray disc released in different regions in the world, but also play Blu-ray folder and Blu-ray ISO image files with the high quality.
3. With the DVD playing function, you can easy to play DVD disc, DVD folder, DVD ISO image file, DVD IFO file on computer.
How to play MP4 video file with Tipard Blu-ray Player on Windows/Mac?
Step 1
Download and install Tipard Blu-ray Player. Then launch the program to open the main interface.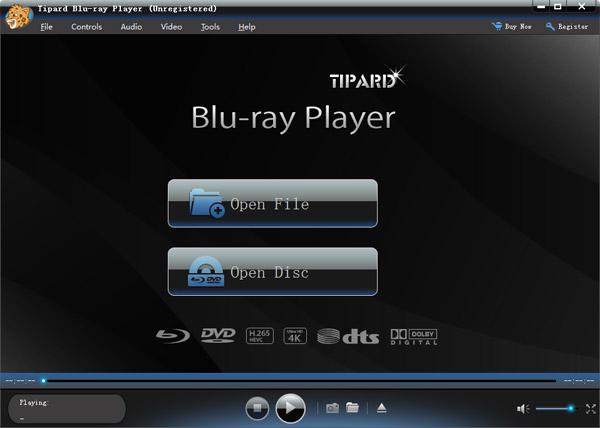 Step 2
Click "Open File" and choose the MP4 video file you want to play. Choose "OK" to load the MP4 file to play.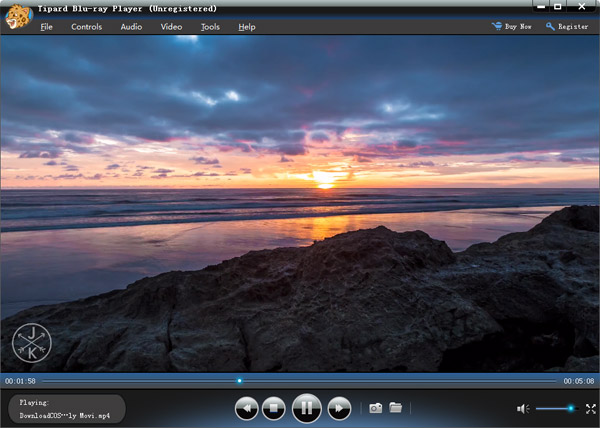 Step 3
Click "Screenshot" near the bottom of the MP4 Video Player software to take a snapshot. You can click the "Folder" button beside to get the captured video image quickly.
Top 2. DivX Player
DivX Player helps you enjoy high-quality video playback up to 4K, plus casting to devices. You can play MP4, DivX, AVI, MKV, or MOV file. DivX Player is built to give you the best MP4 video playback performance and media management on your Windows PC or Mac. DivX Player add a new feature of DivX To Go, which lets you automatically format videos to play on any DivX Certified device.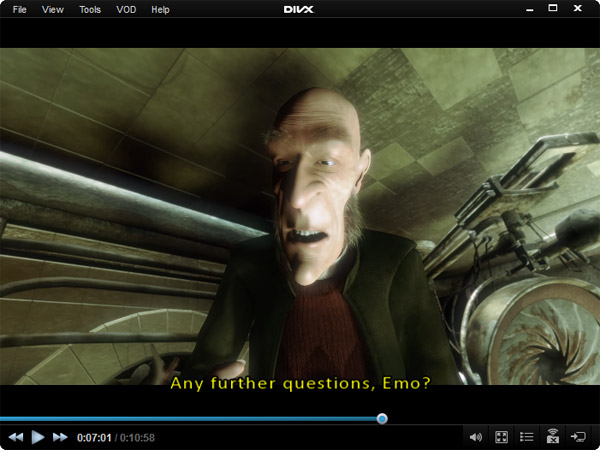 How to play MP4 video with Divx Player on Windows/Mac?
Step 1Download and install the MP4 Video Player on your computer.
Step 2Open the main interface and add MP4 video to the program for playback.
Step 3You can add files to your Video Library in the DivX Player. Playing a file will automatically add it to your Video Library.
Top 3. GOM Player
GOM Player is only for Windows users, which can handle any video format especially MP4 file you could name, and even supports 360-degree VR video, which is the unique feature compare with other Video Players. This not only lets you play online MP4 video from YouTube, but also interactive videos you've shot yourself. This MP4 Media Player has a couple of very neat built-in search tools, which allows you to track audio down and add subtitles to the video.
How can I watch MP4 video on GOM Player for Windows?
Step 1Download and install GOM Player on your computer.
Step 2Open the main interface and click Play icon on the left bottom of the interface.
Step 3Select the MP4 video you want to play and start to watch.
Part 2. Top 2 Basic Free MP4 Player Software for Windows and Mac
Top 4. VLC Media Player
VLC Media Player is a free and open source cross-platform Multimedia Player. It has the ability to play MP4 video file and many more video formats. It's more than enough to be the only video player you'll ever need on your computer. This MP4 Media Player can also search for album covers. A playlist function allows for multiple films to play one after the other. This is particularly useful if you have downloaded a film in several parts or just want to watch several shorter MP4 videos.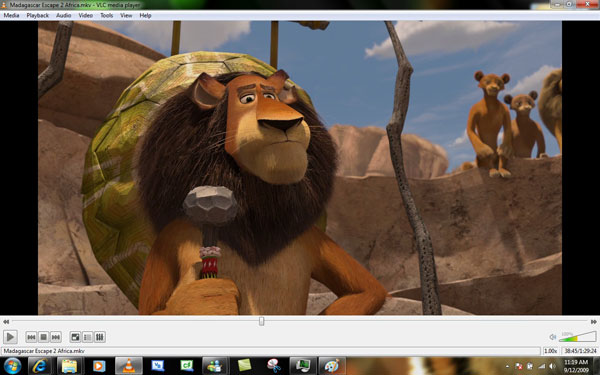 Top 5. Blu-ray Master Free Blu-ray Player
Blu-ray Master Free Blu-ray Player is a standalone Media Player that supports almost all video and audio formats especially MP4 video on Windows and Mac. There is no need to download codec packs or plugins for MP4 playback. The best free MP4 Video Player can play all files with .mp4 extension in 4K/1080p HD image quality. What's more, you can play MP4 files offline with customized screen sizes and visual effects.
The clean and intuitive interface is friendly to both beginners and experts. You can play a MP4 file smoothly and capture video images in clicks. It is 100% clean and free to run this MP4 video player.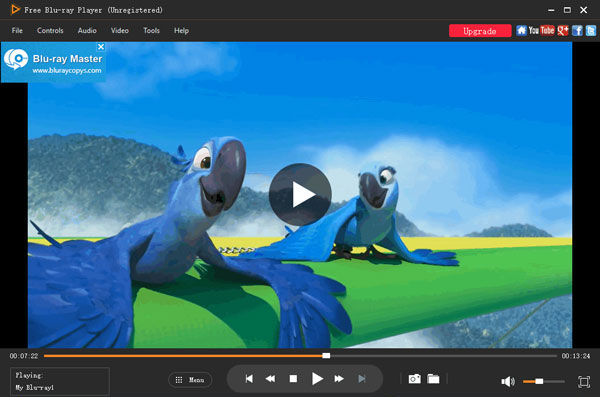 Part 3. Top 4 Free MP4 Media Players Only for Windows 10/8/7/Vista/XP
Top 6. RealPlayer
RealPlayer has evolved into much more than just a Free MP4 Media Player. It is still the best way to play and manage all of your MP4 video content on your Windows PC, convert videos to other formats, and burn music to a CD. It can be used to create slideshows from a collection of photographs and videos and save to share and watch on any device.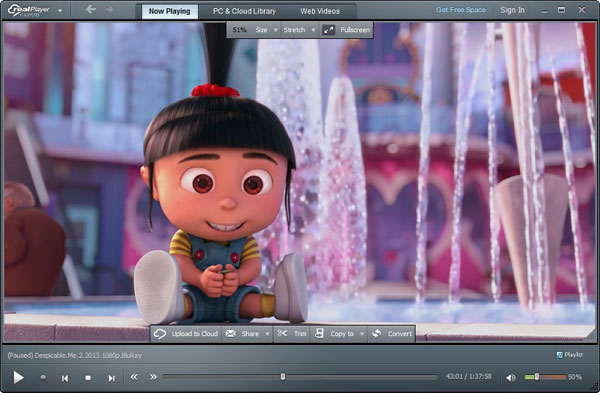 Top 7. PotPlayer
PotPlayer is a Free Multimedia Player for Windows 10/8/7 that has native support for almost all media files like MP4, MPEG, MPG, M4V, MOV and more. If you are looking for a free media player to play your video files, create recordings, then you cannot go wrong with PotPlayer. This MP4 Video Player already includes built-in codecs, eliminating the need for manual installation. It also supports Digital TV devices, Webcams, Analogs, DXVA, live broadcasts and more.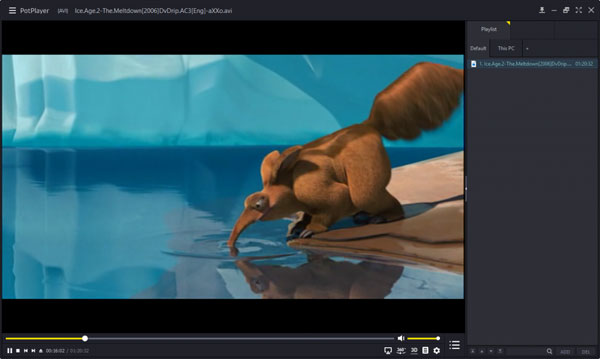 Top 8. MediaPlayerLite
MediaPlayerLite is capable of playing video files that come in the following formats: MP4, AVI, AVCHD, WMV, MOV, DivX, XVid, and MKV, and also DVD on Windows 8/7/XP/Vista. It is also able to play Flash Video files and Blu-ray discs. The MP4 Player displays subtitles and uses a Graphics Processing Unit (GPU) accelerator in order to load and play MP4 videos quickly, without affecting picture quality and playback speed. Thus, It is a lightweight media player with a straightforward interface.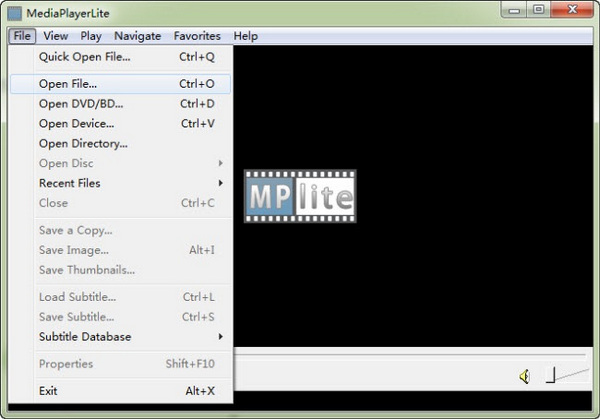 Top 9. Windows Media Player
Microsoft Windows Media Player, also known as WMP and Wmplayer. It allows you to view photos, play music from a CD or music file, and watch video media. It is capable of playing almost every computer media (sound and video) file format. Audio formats examples include MP3, WMV, WMA, CDA, WAV, and other formats. For video, MP4, AVI and MPEG-4 are mostly supported, along with other file formats. Other video formats are supported as long as the associated video codecs are installed.
Part 4. QuickTime Player to Play MP4 Video Only for Mac Users
Top 10. QuickTime Player
Quicktime is a free and popular Video Player with a small and attractive interface that plays clips in almost every movie format on Mac. QuickTime Player, from Apple, allows the playback of QuickTime movie files (.mov) and lots of other file formats including MP4, MPEG, M4V, and more. No set up is required for QuickTime Player for network streaming content. Instead, QuickTime Player automatically determines what the connection speed of your system is and then chooses the highest possible quality stream for the amount of bandwidth that you have available.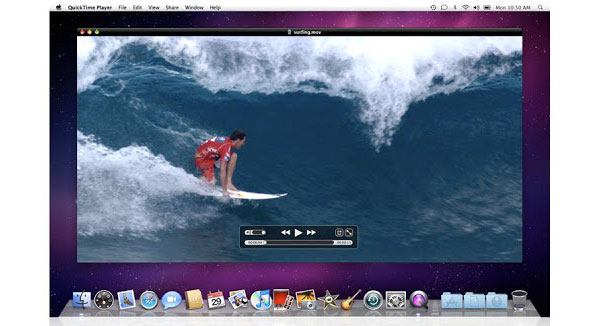 Part 5. Best Free Online MP4 Video Player to Play MP4 File
Top 11. Online MP4 Player
Online Video Player is for HTML5 videos. It scans your computer for MP4 video files and makes convenient YouTube-like gallery. Supports Google Drive and Chromecast. The Online MP4 Player app will continuously play any video from your playlist and may not require any attention. Just load your device with favorite MP4 cartoons and movies and take it anywhere you go. Sync all your devices with a single Google Drive folder and manage its video content remotely.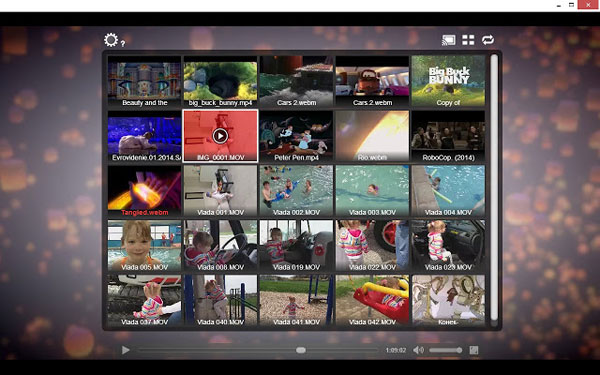 Conclusion
Above all are best paid and free MP4 Video Players for Windows or Mac on the PC. Which free MP4 Media Player is your favorite? When it comes to MP4 Players for Windows/Mac/Online, there is software or service to suit every taste. The MP4 File Players we've mentioned in this list meet the needs of users with varied requirements, so hopefully, you'll notice one that's a good fit for you. If you like it, leave your comments and become part of the discussion.