More Choices of RealPlayer Converter Alternative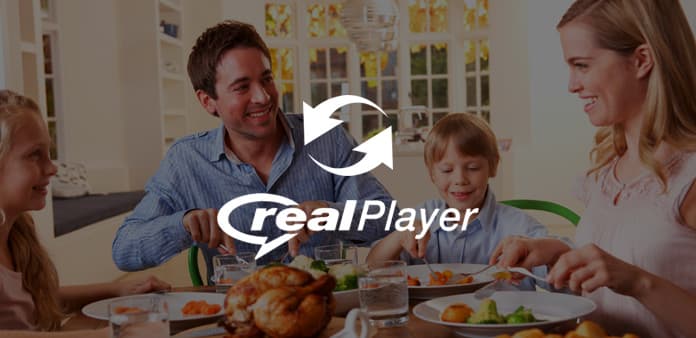 RealPlayer is the cross-platform media player application, which is formerly RealAudio Player, RealOne Player and RealPlayer G2, and developed by RealNetworks. The high comparability and numerous file formats provides have attracted certain users. However, its disadvantages are also obvious to find. With numerous positive and negative comments from several large RealPlayer download sites, let's see the real RealPlayer Converter reviews.
Positive User Reviews of Real Player
1. The overall capability of the RealPlayer converter is quite easy to use, to play videos in superb quality.
2. The interface management and design are good, for people to seek all options in obvious way.
Negative User Reviews of Real Player
1. Its security risk is worrying because of ineffective coding behind the scene.
2. No idea video format covers.
That's the reason people seek RealPlayer alternative, to preserve its advantages and make up nagging parts.
Part 1: Use RealPlayer Converter to Watch, Save and Share Your Videos
Though there are polarize comments about RealPlayer converter, in most cases, it is still the top video converter for people to deal with media files on multi-operating systems. You can use RealPlayer software to change file format into MP3, MP4, QuickTime File Format, Windows Media format and the proprietary RealAudio and RealVideo formats. As for operating system supports, you can install RealPlayer on Linux, Unix, Palm OS, Windows Mobile and Symbian yet. So what can RealPlayer do, to obtain so many positive comments? There are many elements RealPlayer contain, which are one video download utility, one web browser, visualizations, equalizer and video controls. audio recording, CD ripping, and one media converter. It is obvious to see what can RealPlayer converter do obviously already.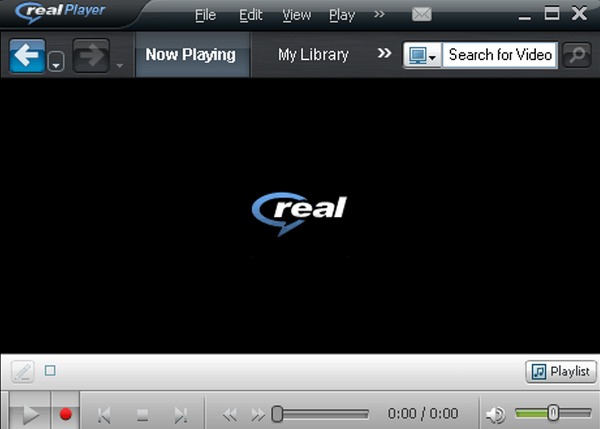 Part 2: Run Tipard Video Converter Ultimate to Manage Video and Audio Files
Or you can get the new released video converter to edit and convert media files with Tipard Video Converter Ultimate on Mac and Windows computer. Actually, not only downloaded video and audio files can be converted, you can use the RealPlayer converter alternative to rip DVD and download online videos as well, not mention to comprehensive filters to edit video and audio files, to synchronize movies. The followings are detail features of the alternative RealPlayer converter evolved version.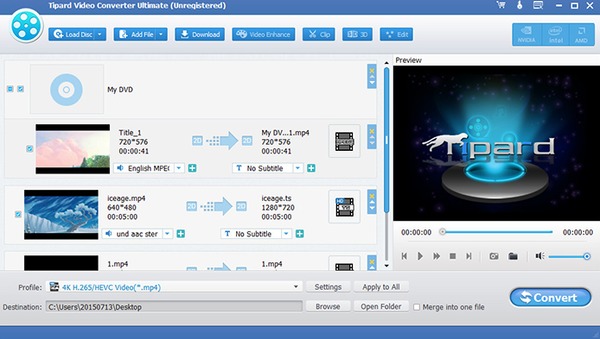 1. Download online videos from YouTube and other video sharing sites. Just paste the URL to the download page and hit convert.
2. Convert any DVD/ video with wide video/ audio formats in high quality. Tipard Video Converter Ultimate supports users to convert most video formats, including recorded and downloaded 4K videos.
3. Edit videos and enhance video quality. You can rotate, contrast, add watermark and specific effects on video and audio files in customize way. Moreover, the subtitle synchronizes tool enables people to match video and audio better.
4. Download online videos from YouTube. Almost all video sharing sites are concluded into the online video download library. Thus, you can download online videos and watch them offline wherever and whenever.
So the Real alternative has more video filters and better designed interface than RealPlayer software already. And it is also the top video converter for Windows and Mac users.
Part 3: RealPlayer Converter Alternative on Mac and Windows
So it there any other video converters, to support video playing and editing just as RealPlayer do? Of course the answer is yes. You can compare with RealPlayer converter, to see which one is better, in certain video editing area.
Real Alternative 1: Light Alloy
The IPTV support and built-in codecs make guarantees the output video quality and fluency of video playing. Moreover, the stream switch and streams switch offers people more choice to play and record audios. Furthermore, you can watch Blu-ray and DVDs with Light Alloy, or to preview through the square preview window besides. The timeline and other video playing filters make sure you to get fluent video watching experience, through the real alternative on Windows.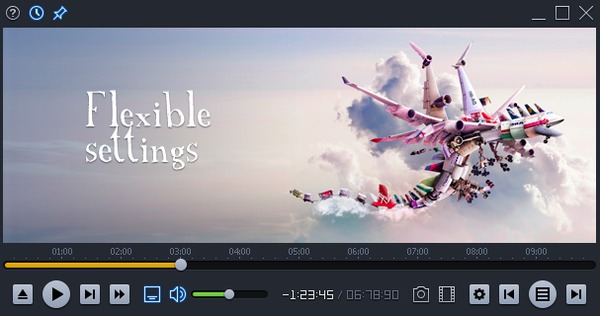 Real Alternative 2: VLC Media Player
VLC Media Player supports multimedia files of cross-platform, including DVDs, Audio CDs, CDs, VCDs and many other streaming open sources. All files, discs, webcams, devices and streams can be played in the RealPlayer alternative software. And the OS supports include Windows, Linux, Mac OS X, Unix, iOS, Android and all platforms as well. Therefore, it is the video player for all media files, with such wide selections. If you are tired of simple interface, VLC allows you to add skins or create with VLC skin creator in customize way, after you install extensions.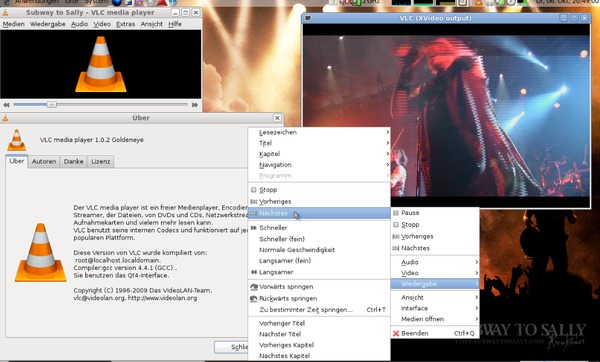 Real Alternative 3: LEAWO Blu-ray Player
LEAWO Blu-ray Player is the totally free real alternative software, for you to deal with multimedia files on Windows and Mac computers. The 6-in-1 media player can also be named as free Blu-ray player, free DVD player, free HD video player, free audio player and more. Moreover, LEAWO Blu-ray Player is not only a pure media player, but also to edit and convert videos and audios in free way too. What's more, download online videos and stream videos as well. If you really want to know what can be played via the free RealPlayer alternative software, I will show you in short. All those files including Blu-ray, DVD Physical digital media, Container formats, Network Protocol Clients audio and video formats are all the cooperative partners.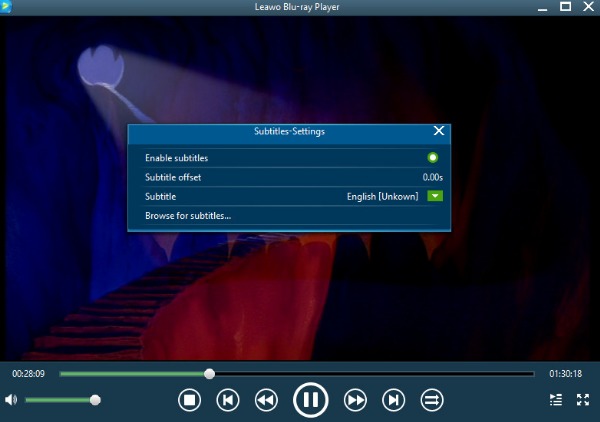 Part 4: Something Else about RealPlayer Multimedia Converter
The embedded cloud technology in the latest version makes users forget the data loss as all the system files are related to the RealPlayer converter in flawless data backup method. Though RealPlayer is still the top choice when it turns to playback videos. If you have extra requirements towards media management, and RealPlayer is not enough, then feel free to give Real alternatives a chance.