4 Best Media Players for Playing AVI Files on Windows & Mac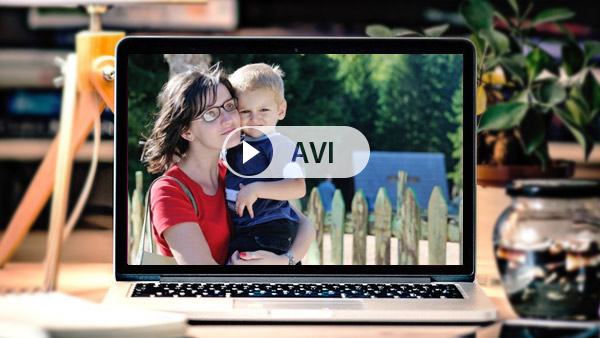 AVI format is a video container rather than a video format. It is the most frequently used format for online movies. When you download AVI movies online, you might not be able to use QuickTime as the AVI player for the movie. In order to find the best AVI players for your PC/Mac, you can learn more detail about the suitable AVI player program from the article.
Part 1. Best AVI Player to Play AVI Files with Best Quality
Tipard Blu-ray Player is not only a powerful Blu-ray/DVD player but a great media player that supports almost all video and audio formats including AVI, MP4, MKV, WMV, MP3, and more. It even supports 4K UHD and 1080P HD videos to meet all your needs.
1. Play AVI files and videos in other formats with excellent video/audio quality.
2. Support smooth playback of Blu-ray/DVD disc, folder and ISO image file.
3. Take screenshots of your favorite moment and save it as JPEG.
4. Provide users with best visual effects and an intuitive interface.
How to play AVI video with Tipard Blu-ray Player?
Step 1
Download and install the AVI player on your computer. Then launch the program and click the Open File button in the main interface.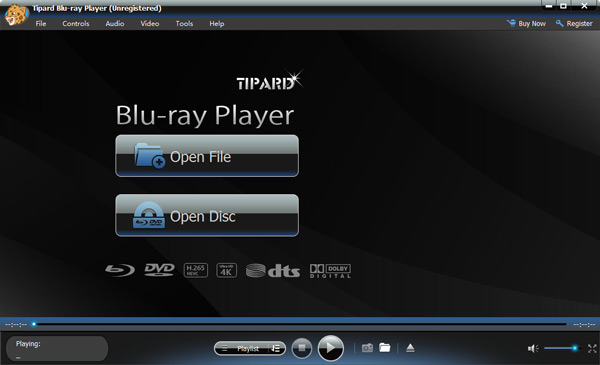 Step 2
Select the AVI file you want to play. You can pause, resume, stop and take screenshots as you like while playing the video.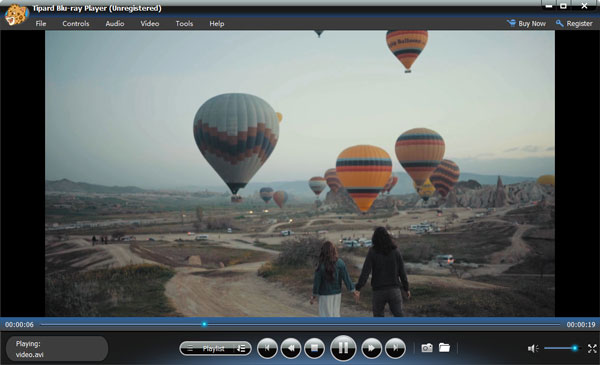 Part 2. Free AVI Players for Windows and Mac
When you search for the AVI player alternatives, the free media player is always be your choice. You can learn more detail about the special features for the 4 free AVI Players.
1. VLC Media Player
VLC Media Player is one of the most popular AVI Players. VLC is a free and open source cross-platform media player and framework supports almost every single media files. Just learn more detail about the excellent features of AVI player as below.
◆ Codecs to play AVI, MKV, DVDs, Audio CDs and VCDs.
◆ Ability to paly various streams & rtmp:// protocol.
◆ Support SRT files subtitles files on Mac and Windows.
◆ Plays Real Media RAM and RM files as well.
The program is free and compatible with OSX 10.6 or above operation systems and almost all Windows operation system. If you are satisfied with the program, you can Go to VLC AVI Player>>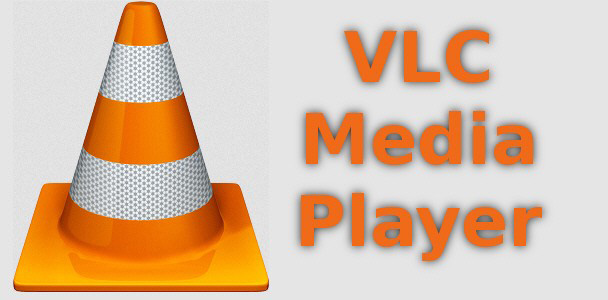 2. MPlayerX
MPlayerX is an open source media player that supports most of the video format. Compared to other AVI players, MPlayerX AVI Player is built around FFmpeg and MPlayer projects. Just get the following stunning features of MPlayerX.
◆ The FFmpeg and MPlayer open source projects to provide a comprehensive playback solution that handle virtually any media file.
◆ The Bookmark feature remembers where you played up the last time.
◆ Support SRT files subtitles files on Mac and Windows.
◆ The interface of MPlayerX is based on QuickTime with the same minimal approach.
The AVI player is available on OSX10.7 or above operation system, 64-bit Intel CPU. If you are using Windows operation system, you can use MPlayer. Go to MPlayer AVI Player>>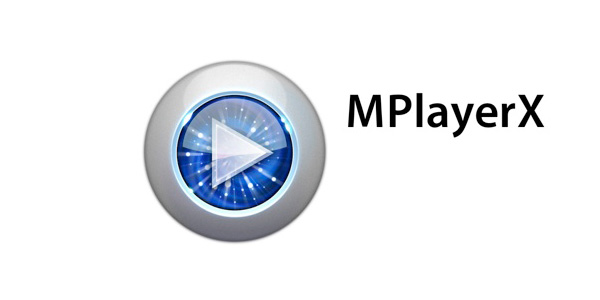 3. Plex
Plex is another free AVI Player that handles almost any file format. Actually Plex is famous for the Plex Media Center, which supports Windows, Mac, iOS, Android, Windows Phone, Amazon TV, Xbox 360 and even Sonos systems. Have a check with the outstanding features of the AVI Player for multiple platforms.
◆ It allows you to stream all your videos and music to your iOS device.
◆ Sort your video collection out into films and TV shows.
◆ Bookmark feature to pick up where you left off on whatever device you use next.
Just as mentioned, Plex is not only an AVI Player or media player, but also make it possible to enjoy all your media with ease. Just Go to Plex AVI Player to learn more detail.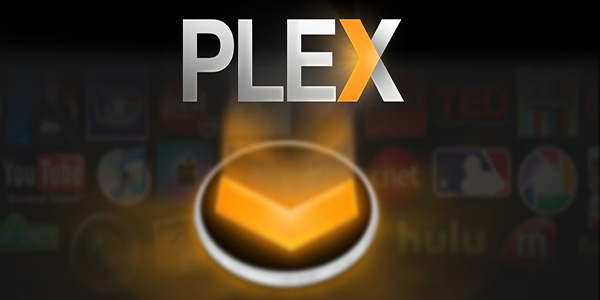 4. Miro
If you are looking for a Torrent built-in AVI Player on Windows and Mac, Miro can be your favorite one. It is one-stop shopping for all your video and audio management desires. You can find more detail about what the versatile AVI player can do for you.
◆ Create a jukebox video and audio player that can subscribe to and download podcasts while managing your locally saved media.
◆ Miro AVI Player's Android syncing is another important feature to transfer files between devices freely.
◆ If you need to convert videos, Miro also has the video conversion features to help you out.
When you use Miro AVI Player, you can also share your media files over your local networks. And then you can transfer the video and music between devices easily. Go to Miro AVI Player>>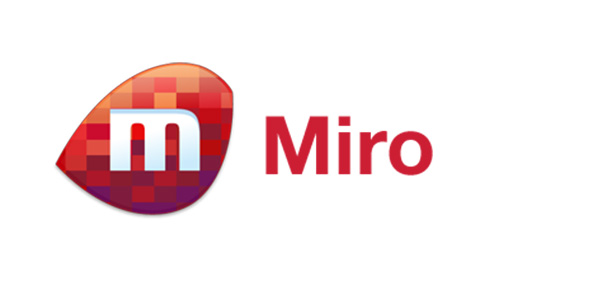 Part 3. Best AVI Converter – Tipard Video Converter
When you need to play the AVI movies with your iPhone, iPad, Xbox or other devices, you might not able to play them for your device doesn't support the AVI format. As for the case, you should use the AVI converter to convert AVI to compatible format. Tipard Video Converter is the highly recommended solution in this situation.
Convert AVI to QuickTime compatible format
As AVI is a container format, it is difficult to locate the detail audio and video codec in the video file. It should be difficult when you need to download the codec or change another video player. Just take QuickTime for example. When you need to use QuickTime as AVI player, converting AVI to QuickTime is the easiest and most efficient method. If the AVI files are downloaded online, you can use Tipard Video Converter Ultimate to convert AVI to other formats directly.
How to Convert AVI to Compatible Format of Your Device
When you want to use any media player as the AVI Player, you should learn more detail about the compatible formats of your media player first. And then convert AVI to the compatible format as below.
1. Install Tipard Video Converter Ultimate


After you download the program, you can install and launch the program according to the guidance. And then launch the program as the screenshot below.

2. Import AVI files to the program


Open the AVI file (s) from the local folder or drag-and-drop the AVI files to Tipard Video Converter. Once you import AVI files to the program, you can get the screenshot as below.

3. Select the compatible output format


In order to playback the AVI file on any media player, it is recommended that you can convert AVI to MP4 or MOV. Apple devices and Applications support both MP4 format and MOV format.

4. Play converted AVI file with any media player


After that, click Convert All to start the conversion. When you turn AVI to the compatible format and enhance the quality, you can enjoy the AVI movie on any device with a nice viewing experience with ease.
FAQs of AVI Player
Can Windows 10 play AVI?
Windows 10 will not play AVI files. For playing AVI files on Windows Media Player, you need to download the AVI codec from K-Lite Codec Pack.
What apps can play AVI files on Mac?
VLC, AnyMP4 Tipard Blu-ray Player for Mac, etc., can play AVI files on Mac directly. Moreover, you can also convert AVI to QuickTime supported MOV files and play it on Mac directly.
Why is my AVI file only playing audio?
There are 2 reasons for AVI not playing audio. One is that AVI files are damaged and the other one is the incompatible audio codec. AVI is the container that can hold both video and audio codec like MP3, AAC, AC3, DTS, Opus, FLAC, ALAC, ALAC, WMA, etc. If the audio codec included in AVI file is not supported by your media player, then it will play the AVI without audio.
Conclusion
When you use are looking for some free AVI Player, the article included the most powerful open source media players that support AVI format. Just pick up the best program according to your requirements. If you need to get some alternative AVI Player on your device, you need to use the efficient Tipard Video Converter, which is not only convert AVI movie to compatible format, but also enhance the video quality to let you enjoy a nice viewing experience. If you have any query related to the article, you can feel free to let us know in the comments.