8 Best M3U8 Video Player Programs that You Should Not Miss
"I just downloaded several videos from websites, but they are M3U8 files and my computer cannot open them at all, any suggestions? Please help." M3U8 is not a standard multimedia file format. It makes sense that most media player software cannot decode or read the files ended with m3u8. In fact, it is encoded by UTF-8 and stores plain text to describe where the media files are located. This article will share top 8 best M3U8 players for PC and Mac below.

Part 1: Top 4 M3U8 Players for PC
Top 1: Tipard Blu-ray Player
When looking for the best M3U8 player, you may focus on several elements, such as easy to use, playback quality, cross platform, and more. Tipard Blu-ray Player is on the top of our list partly because it can meet all your need.
Main Features of the Best M3U8 Player
1. Compatible with almost all video and audio formats.
2. Decode M3U8 files and find multimedia content for playback.
3. Offers both basic and advanced controls.
How to Play a M3U8 File on PC
Step 1Open a M3U8 file
Install the best M3U8 video player on your PC and open it. There is another version for Mac. There are two ways to open a M3U8 file. Click the Open File button, find and select the file on the popup dialog, and click Open. Alternatively, go to the File menu on the top ribbon and open your file.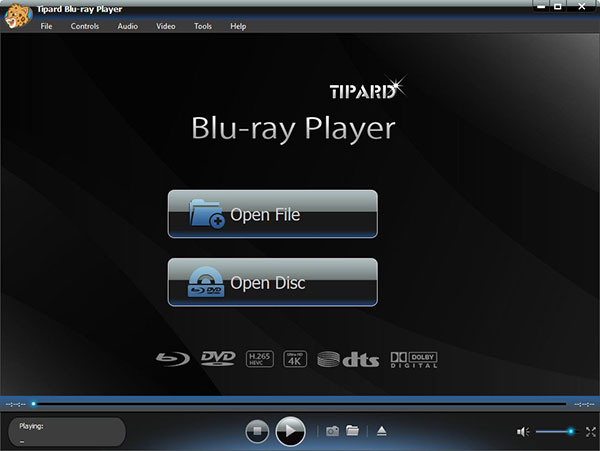 Step 2Control playback
It takes a few seconds to read the M3U8 file and find the real video file. After that, the video will play in the main interface. Then you can control the playback with the buttons at the bottom, like Fast forward, Rewind, Pause, etc. In addition to basic controls, you can also adjust the audio and subtitle tracks, screen size, image color and more in the top menu bar.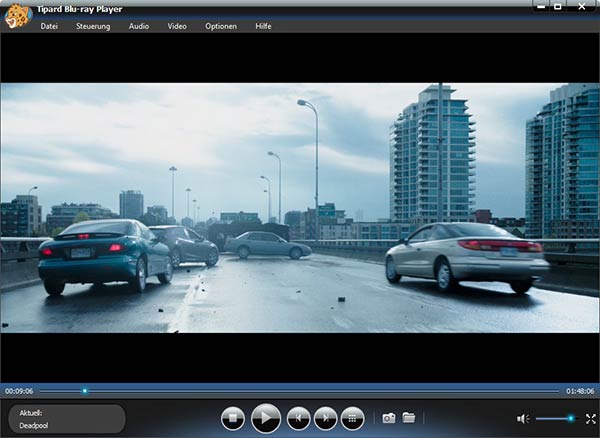 Top 2: 5KPlayer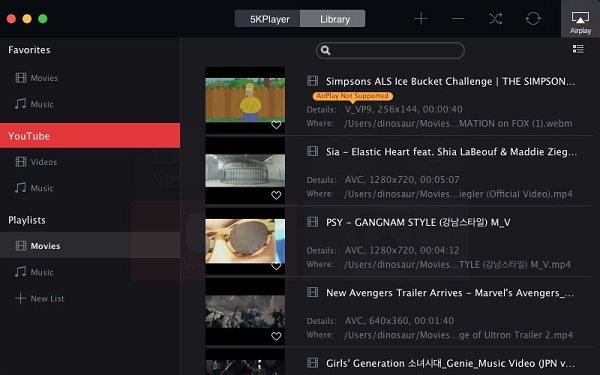 5KPlayer is a free media player with rich features. In addition to standard digital video files, it also supports M3U8 files, stream services, DLNA streamer, and AirPlay mirroring. Plus, it supports up to 8K quality.
Pros
1. Free to download.
2. Support a wide range of stream platforms.
3. Integrate hardware acceleration.
Cons
1. The interface looks outdated.
2. There are too many features for beginners.
Top 3: Windows Media Player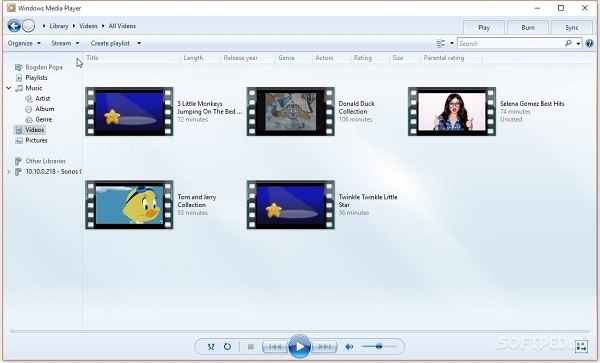 Windows Media Player is the built-in media player on PC. Though it is only compatible with limited video formats, it does support some M3U8 files. Also,it supports playing Blu-ray movies. It is also a simple way to manage your media files on PC.
Pros
1. Detect media files automatically.
2. No need to install and free to use.
3. Rip music from audio CDs.
Cons
1. Formats supported are limited.
2. It does not support all M3U8 files.
Top 4: HLSPlayer.net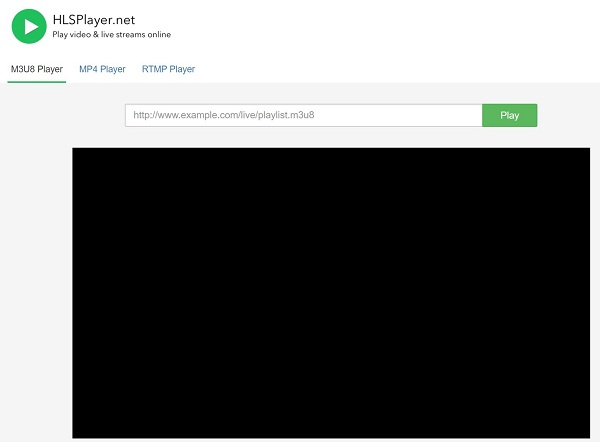 HLSPlayer.net is an online M3U8 player available to almost all major browsers, like Chrome, Firefox, and more. To play a M3U8 playlist, you just need to put the URL into the box and click Play button.
Pros
1. Free to use without registration.
2. Play M3U8 playlist online.
3. Compatible with Android devices.
Cons
1. It cannot play local M3U8 files.
2. It needs a good internet connection.
Part 2: Top 4 M3U8 Players for Mac
Top 1: VLC Media Player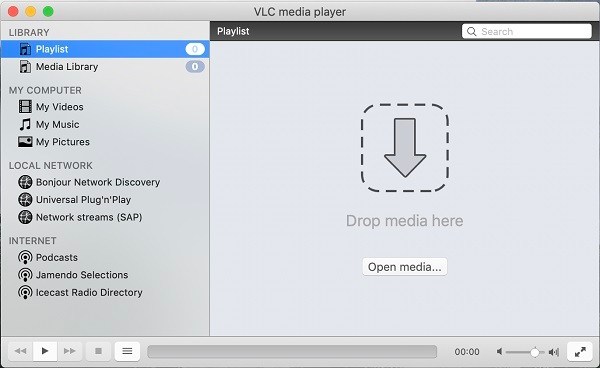 VLC Media Player is an open-source M3U8 player available to both Mac and PC. Moreover, it can read the video location in M3U8 files.
Pros
1. Completely free to use.
2. Stream online contents via URL.
3. Include a large package of codecs.
Cons
1. Most features are hard to find.
2. The interface cannot be customized.
Top 2: SongBird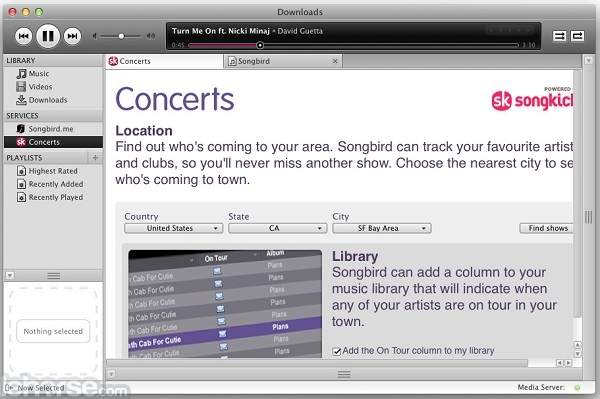 Songbird is a media player much like iTunes, but it is more powerful and able to play M3U8 video playlists on MacBook Pro and other devices. Moreover, this M3U8 player is free of charge with no limit.
Pros
1. Free to use on Mac.
2. Play more files than iTunes.
3. Include a built-in browser.
Cons
1. You cannot control playback with hotkeys.
2. It is only available to Mac.
Top 3: Castr Live Streaming Player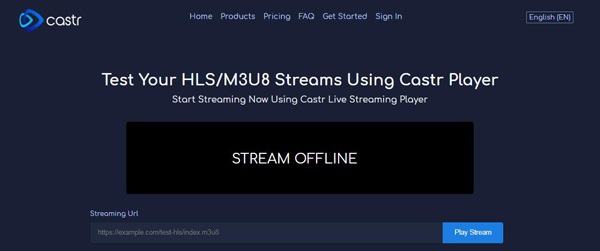 Castr Live Streaming Player is a M3U8 video player online. All you need is a good internet connection and a major web browser. It can find the video files through your M3U9 link and play videos online.
Pros
1. Play M3U8 files fast.
2. Offer good video quality.
3. Support video stream platforms.
Cons
1. It requires your email address.
2. User profile management is poor.
Top 4: Akamai's online m3u8 player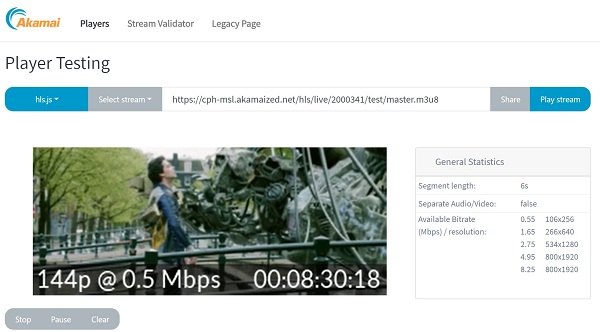 If you want to play M3U8 file but do not like to install software, Akamai's online m3u8 player is a good choice. As long as you put the M3U8 link into the box, videos will begin playing online.
Pros
1. Free with no registration.
2. Play M3U8 online.
3. Support a wide range of contents.
Cons
1. It takes a while to load videos.
Part 3: FAQs about M3U8 Player
Does MX Player support M3U8?
MX Player is a free media player to open video and audio files on your hard drive. It cannot find the multimedia contents from M3U8 files.
Why I cannot load M3U8?
If you want to open a M3U8 file, you will need a media player that has the capacity to read the playlist file and find the media contents. Or you can choose to convert M3U8 to MP4 for easy playback.
How to download M3U8?
M3U8 is playlist file format for video and audio contents. You can download on the internet directly.
Conclusion
This post has shared top 8 best M3U8 players for Windows 10/8/7, Mac OS X, and Linux. As mentioned previously, M3U8 files do not store real video and audio contents. It just saves the location path. When you open a M3U8 file, such as Tipard Blu-ray Player, the player will decode the text and load the media contents through the location. If you have other questions, please write them as a message in the comment area below this post.