Top 5 True 4K Video Player for Windows and Mac
Without a doubt, things like video resolution are way too better than the old days. Now we have 720p HD, 1080p Full HD, 1440p Quad HD, 4K Ultra HD and even 8K. But unfortunately, 8K is not that common. It can only be seen on those expensive TVs or screens. So, when we talk about high-quality video, it usually refers to 4K UHD video nowadays.
But still, not all computers and TVs are equipped with a screen that supports 4K video playback. And even if your computer does support 4K, you still need a professional 4K video player program to decode the video. Otherwise, you may encounter the lagging issue while playing.

Part 1. Best 4K UHD Video Players
As we said, if you want to play 4K videos smoothly on your computer without stuttering, then you will need the help of a reliable player that is compatible with the original 4K resolution. In this part, you will learn 5 great 4K video player software for Mac and Windows PC. Some of them are completely free to use, while some others require you to pay a little after the free trial..
Top 1: Tipard Blu-ray Player
Tipard Blu-ray Player is more than a Blu-ray player. It also enables you to play any video file, including 4K UHD and 1080p HD video. During the playback, the player will maintain the stunning effects and the original quality of the video. So, you can enjoy the best visual experience, just like you were in a home theater. And it can work perfectly on both macOS and Windows system.
1. Play all kinds of video and audio files in formats like MP4, TS, MOV, MTS, MKV, M2TS, AVI, WMV, FLV, M4V, MP3, WAV, FLAC, etc.
2. Load any Blu-ray disc released in different countries and regions and support Blu-ray folder/ISO image file playback.
3. Watch DVD movies with the main menu. Playable: DVD disc, DVD folder, DVD ISO image file, and DVD IFO file.
4. Capture the scene you like with the practical screenshot feature it offers for sharing.
5. Provide you with the best user experience and an intuitive interface to make it easy to use.
How to play 4K videos with Tipard Blu-ray Player on Windows/Mac?
Step 1Click on the Free Download button above to download and install this player on your computer. Just make sure that you download the right version for your PC/Mac.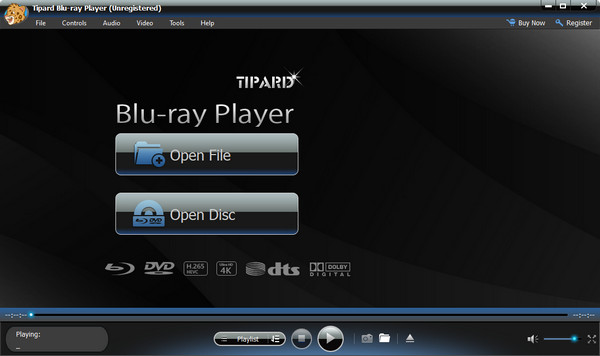 Step 2Open the software and click on Open File. Find the 4K video file you want to play and select OK to load the file.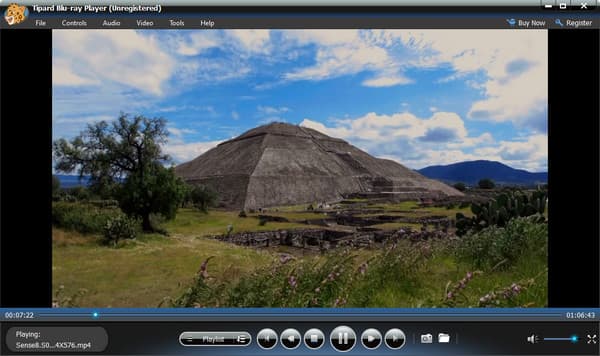 Step 3While playing, you can easily control the playback process. And you can even click the Camera icon to take a quick snapshot if you want to share the current scene on Instagram, Facebook or Twitter.
Top 2: VLC Media Player
VLC, as one of the most popular media players in the world, offers the 4K video playback feature as well. And what's most important is that this software is totally free to use. It is supported by almost all platforms – Windows, macOS, Linux, iOS and Android. Besides 4K videos, you can use it to play DVD, CD, VCD and other media files.
It also makes it possible for you to customize your own playback settings like audio track, subtitle track, program user interface and more. It enables you to convert, edit and even merge video files like MP4. But sometimes, you may need to download extra plug-ins or change some parameters yourself to play rare videos. This may be a little hard for new users.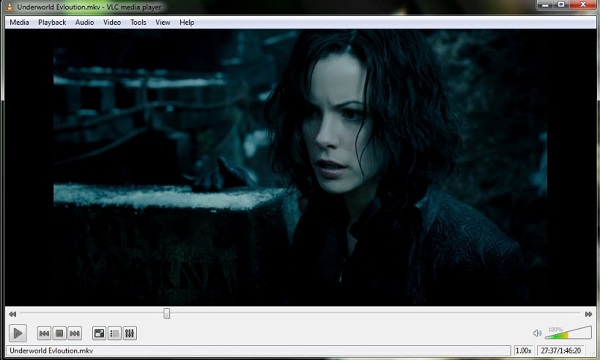 Top 3: 5KPlayer
Just look at its name. This player has already implied that it can handle high-resolution playback up to 5K, which means you can absolutely play 4K videos with it. Like VLC, 5KPlayer also is free to use on both Windows and Mac. The player even supports Apple Airplay and playing radio. But some users feedback that there is a little stutter and lag while playing 4K videos.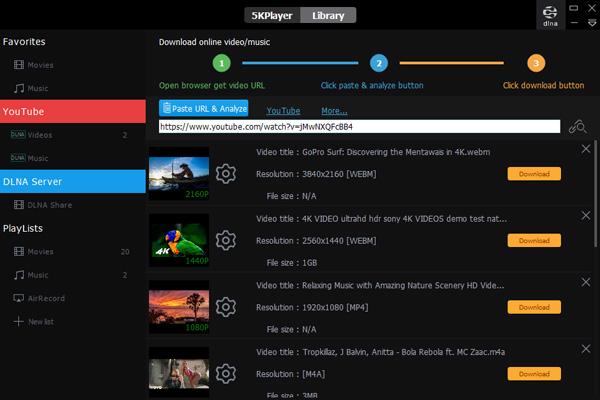 Top 4: KMPlayer
KMPlayer, also known as KMP, is another choice to play 4K video files especially on slow computers. It supports multiple mainstream video formats, such as MOV, MKV, OGM, WMV, FLV and 3GP. It can be used on Windows (2000/XP/Vista/7 32bit), Mac, Android and iOS. But if you are using Windows 10, Windows 8.1 or Windows 7 64bit system, you can try other players we have recommended in this article.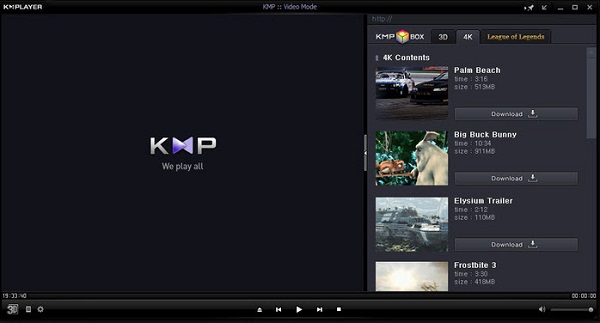 Top 5: DVDFab Player 6
The last one is developed by DVDFab. This player can not only play 4K UHD video but 3D media, like Tipard Blu-ray Player. It has 2 playback modes for PC and TV to adapt different screen sizes. You are able to create and manage a smart local media library for your media files intelligently. However, DVDFab Player 6 is not freeware. You need to pay $59 for a Standard license, and $99 for an Ultra license. But you have 30 days to give it a try for free.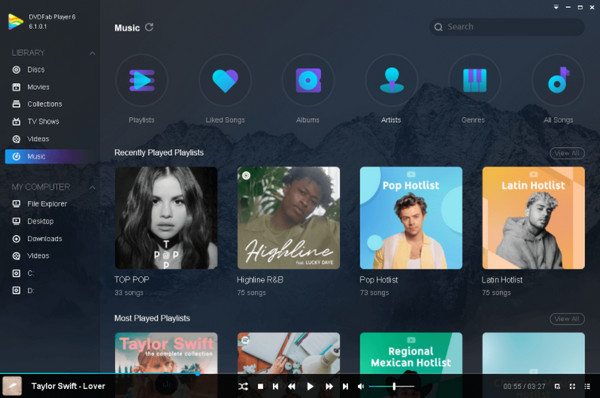 Part 2. FAQs of 4K UHD Video Player
1. What is a 4K video?
It is a video in 4K resolution. Normally, the resolution size is 3840×2160 pixels when 4K videos are displayed on TV or monitor. But when it comes to the movie industry, the standard has risen to 4096×2160 pixels.
2. Which is better, 4K or 1080p?
The most popular video resolution nowadays is 1080p, since it is the highest resolution that most screens and devices on the market can support. Besides, a video in 1080p usually has a smaller size than a video in 4K, which makes it much easier to share on the Internet.
However, we cannot deny that 4K has a higher resolution and better quality. And with the development of screen display and Internet speed, 1080p HD may be replaced by 4K UHD gradually.
3. Is 4K video available on YouTube?
Yes, it is. But you need to set the resolution to 4K yourself manually as long as the video has that option.
Conclusion
Here are the 5 best 4k Ultra HD player tools for you to play your 4K videos on Windows, Mac and other platforms. Why not download one of them and enjoy your movie right away. Then you will understand what I mean. And if you have any suggestions, please comment below to share with us.