How to Convert 3GP to MP4/MP4 to 3GP Safe and Sound
"I downloaded some files saved in M3U8 format, but I got nothing but an error alert after I double-click on the file, how to open M3U8 files or convert M3U8 to MP4?"
Generally speaking, a file with M3U8 extension is not a real multimedia file but an audio playlist file encoded UTF-8. You need a dedicated media player to read the M3U8 file. The alternative solution is to convert it to standard multimedia format, such as MP4. That is what you can learn from this post.

Part 1: How to Convert M3U8 to MP4 with VLC
VLC is a popular open-source media player with extensive useful features, like rip DVD, convert M3U8 to MP4 on Mac, Windows and Linux.
Step 1 Open the free M3U8 to MP4 converter on your computer. You can download it from the official website (https://www.videolan.org/vlc/) for free.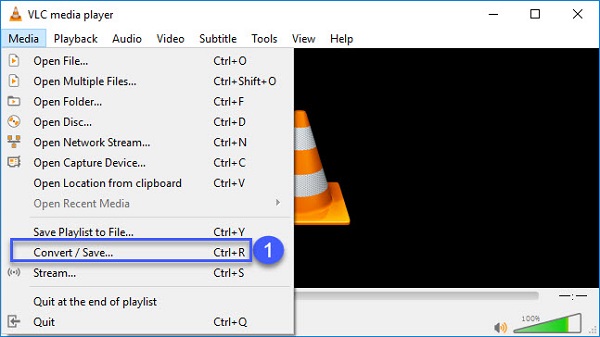 Step 2 Select Convert/Save from the Media menu to open the open-media dialog. Click the Add button and add the M3U8 file into VLC. When success, it will area in the File Selection box. Click the Convert/Save button at the bottom to open the next window.
Step 3 Go to the Settings section, click and expand the Profile drop-down list. Choose a proper MP4 format or your favorite multimedia format.

Step 4 Click the Browse button and select a specific folder to save the output files. After setting, click on the Start button to initiate M3U8 to MP4 conversion. It may take a moment to finish, so you must be patient.
Note: VLC cannot handle encrypted media files. If your M3U8 file is copyright protected, it will fail on conversion.
Part 2: How to Convert M3U8 to MP4 Online
Web media converter apps are another way to convert M3U8 to MP4. They do not require you to install any software. The downsides are poor output quality. Plus, it needs a good internet connection. We use Online Convert's MP4 converter to show you the procedure.
Step 1 Open a browser, copy and paste https://video.online-convert.com/convert-to-mp4, and hit Enter key on your keyboard to access it.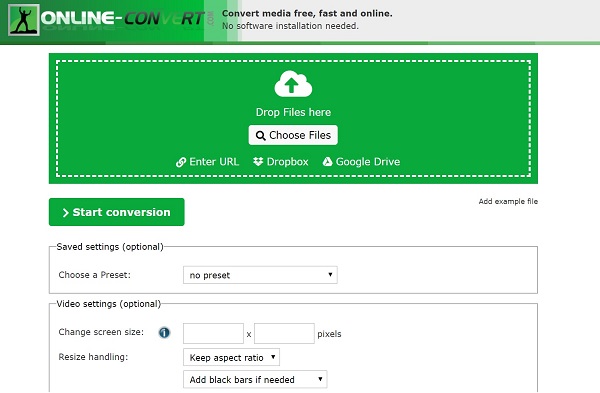 Step 2 Click the Choose Files button to upload a M3U8 file from your hard drive. Or select Enter URL and input the file address. Customize the options below, such as respect ratio and more, or keep them as default.
Step 3 After uploading, click the Start conversion button to begin converting M3U8 to MP4.
Step 4 When the conversion complete page pops up, click the Download button get the MP4 files. If you wish to download multiple MP4 files in batch, click the Download file as ZIP link instead.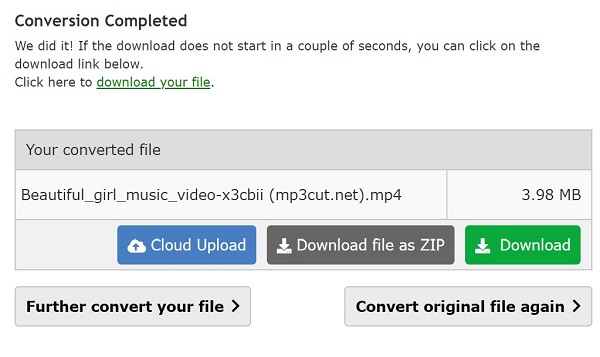 Note: Similar to VLC, online MP4 converter apps usually cannot process protected M3U8 playlists.
Part 3: How to Convert M3U8 to MP4 on Android
Today, more and more people are mobile-first. They access the internet and media contents primarily on Android phone or iPhone. In such case, the most convenient way to convert M3U8 to MP4 is M3U8 Loader (https://play.google.com/store/apps/details?id=smartapps38.m3u8.downloader.converter&hl=en_IN) app.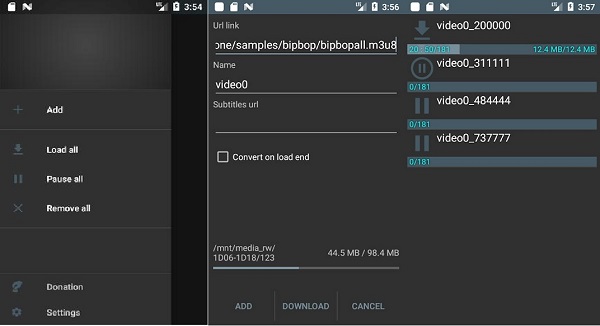 Step 1 Open your Play Store, search for M3U8 Loader, and download it to your Android phone.
Step 2 Run the M3U8 to MP4 converter app, select Add and paste the M3U8 file link into the field.
Step 3 The app allows you to convert an M3U8 playlist to MP4 or MP3. You can select the output format based on your preferences.
Step 4 Click the Download button and wait for the process to be done. Then you can find the MP4 video files in the Download tab or in the Phone/M3U8-Downloader folder on Android.
Note: The built-in browser can automatically detect M3U8 file and download it to your phone directly.
Part 4: FAQs of M3U8 to MP4 Conversion
What is M3U8 video format?
M3U8 is not a standard video or audio format. It is a UTF-8 encoded audio playlist file. If you have one M3U8 file, you will know that it is a text file used to describe where media file are storing. In another word, an M3U8 file just tell the media player where it can find the media file but not store multimedia content.
Can VLC play M3U8?
VLC is a media player that supports a wide array of multimedia formats. However, M3U8 is not a media file format. Therefore, you have to download every single video in the playlist and play them with VLC.
How do I download M3U8 videos?
Go to the page where a video player is rendered and search for the M3U8 file using the developer tools console of your browser. Then paste the link into a M3U8 downloader, such as M3U8X.
Recommend: Best MP4 Converter: Tipard Video Converter Ultimate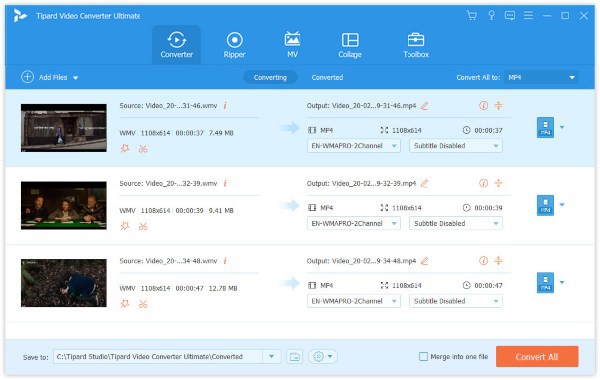 In addition to convert M3U8 to MP4, you may also need a MP4 converter program for your PC or Mac computer. No matter you are tech savvy or average people, Tipard Video Converter Ultimate is the best option. It is not only easy to use, but also provides a wide range of professional features in the way that everyone can understand.
Main features of the best
1. Convert between MP4 and other multimedia formats quickly.
2. Support almost all video and audio formats, like MP4, MP3, AVI, etc.
3. Keep the original quality using advanced technology while conversion.
Needless to say, it is a smart choice to use this MP4 converter on your desktop.
Conclusion
This article has talked about how to convert M3U8 to MP4 on Windows, Mac and Android. Sometimes, you download a playlist from website and chances are that it is saved as M3U8 file. VLC and online M3U8 to MP4 converter apps are free way to do the task on computer. If you prefer to using mobile devices, M3U8 Loader app can meet your need. Tipard Video Converter Ultimate is the best MP4 converter software for PC and Mac. More suggestions? Please leave a message below.