Effectively Remove Blur from Video Through the Help of 5 Basic Steps [2023]
How to remove a blur from a video? If this is your concern, we would like you to know that this article offers you five effective methods to remove a blur from your video clips. Thus, you can expect to have new helpful video clips using the tools we recommend. Rest assured that we will give you simple steps to use them. More so, you will know how to remove a blur from videos on desktop, Android, and iPhone devices. That is why give yourself a chance to read this because you will benefit from it and help you fix your blurry videos.

Part 1. Three Methods to Remove a Blur from a Video on Desktop
Do you want simple ways on how to remove a blur from a video on a desktop? We want to help you solve your concern; we offer you three primary methods to achieve it. Thus, we prepare you with some tools to make it possible and utilize them. If you want to try at least one of them, keep going.
Tipard Video Converter Ultimate is software that can remove a blur from video clips and work well with Windows and Mac computers. The good thing about this tool is that it offers excellent features like a Video Enhancer feature that lets you upscale resolution, optimize brightness and contrast, remove video noise, and reduce video shaking. If you want to try it, you can follow the instructions below.
Leading Features of the Tipard Video Converter Ultimate:
1. It has a Toolbox, including GIF Maker, Video Compressor, Video Watermark Remover, etc.
2. It can convert almost all popular video formats to any format.
3. It allows you to rip homemade DVDs into video/audio files.
4. It can modify any video file with watermarking, cropping, rotating, and more.
How to remove a blur from video in Tipard Video Converter Ultimate?
Step 1To start, do not forget to click the Download button intended for your operating system. Then, you can install and open it to see the main interface. After that, click the Toolbox and select the Video Enhancer.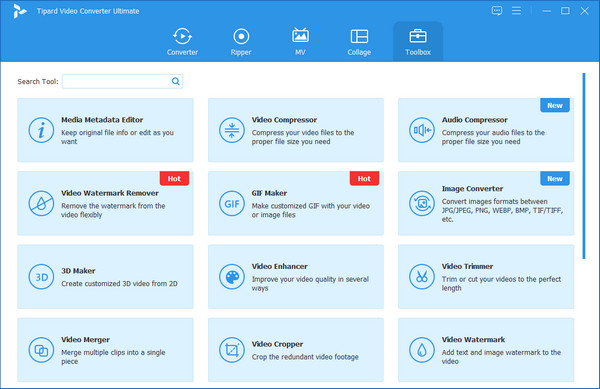 Step 2After clicking the Video Enhancer, it will lead you to a new window with a plus icon (+) button placed at the center of the interface. Kindly click it to add or drag a video file you want to fix.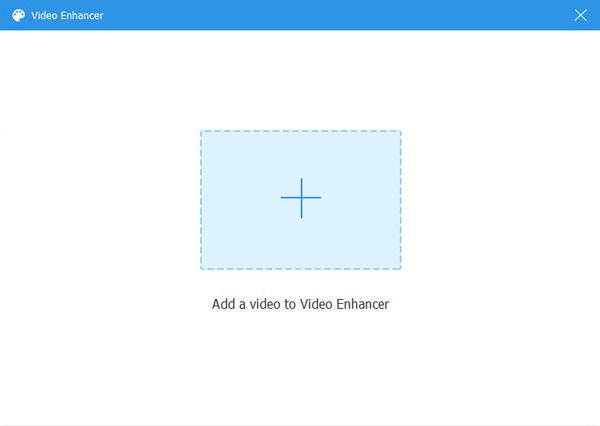 Step 3After dragging a video file, it will show you another window. Here, you will see Upscale Resolution, Optimize Brightness and Contrast, Remove Video Noise, and Reduce Video Shaking. Tick all of them to remove and fix your blurry video.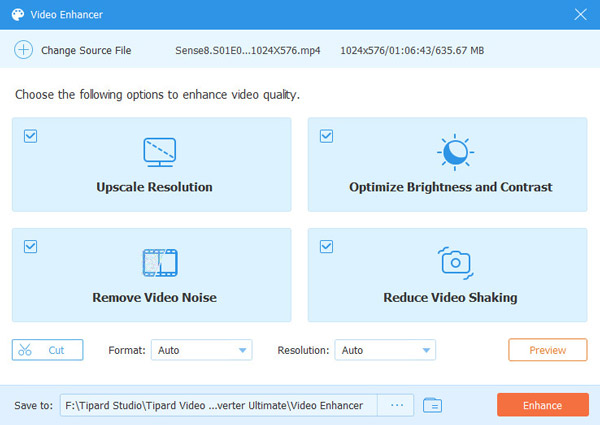 Step 4After ticking all these options, you can select a file location where you specifically want to save the new output. Once done, the new production will be saved.
Adobe Premiere is an all-in-one software that can also remove a blur from a video compatible with Windows and Mac computers. If you want to try it, kindly follow the simple steps below.
Step 1To begin, create a Premiere project and add a video clip to remove a blur from a video.
Step 2Then, kindly click the file icon right beside the dust bin and connect it to create an adjustment layer. After that, add the newly created adjustment layer to the timeline on the track above your video file.
Step 3Finally, you can optimize the value of each slider to fix a video file. Also, you can add a maximum amount and slide it back to the point it becomes a new and sharp video file. After that, you can render your files and export the final product of Premiere to MP4 to your file folder.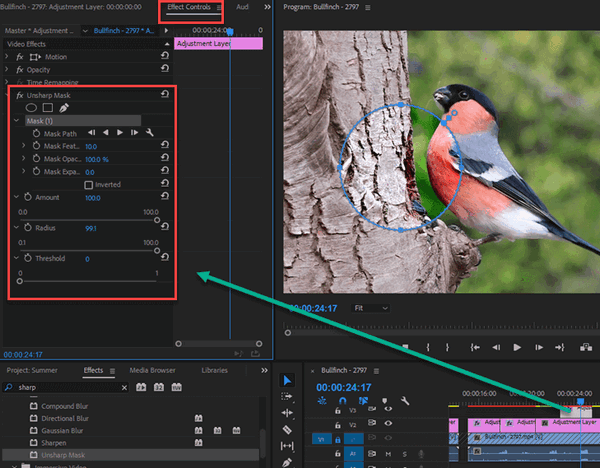 Adobe After Effectsis also an excellent software that offers an excellent choice to add effects, make edits, and perform several other functions. For that reason, this tool is also perfect for removing a blur from a video clip. If you want to use it, see the following steps below.
Step 1To start, download the free trial of the software. After that, launch and install it on your computer. Upon opening it, kindly click the File button and the Import to choose the blurry video you want to fix.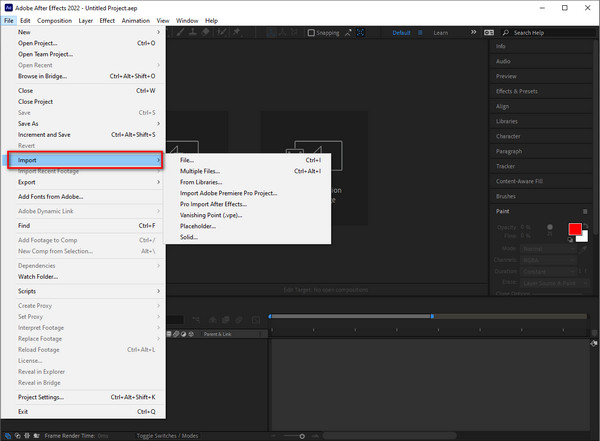 Step 2After that, kindly click the Effect, then click the Blur & Sharpen feature. However, the software will allow you only if you purchase the premium version.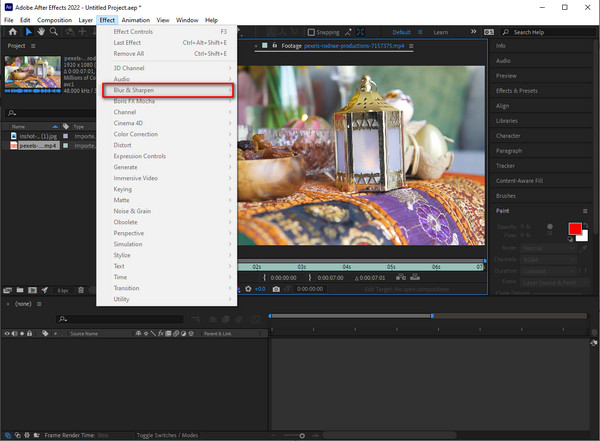 Part 2. How to Remove Blur from Video in Android & iPhone
In some cases, you are looking for some ways to recover blurry video on Android and iPhone because most of your video files are on these kinds of devices. Well, do not worry because we also present you with steps on how to remove blur from a video on Android and iPhone devices.
How to Recover Blurry Videos on Android Devices?
Step 1Please open the app on your phone and it will take you to the main screen. Then, in the middle, click the addition (+) symbol to create a new project.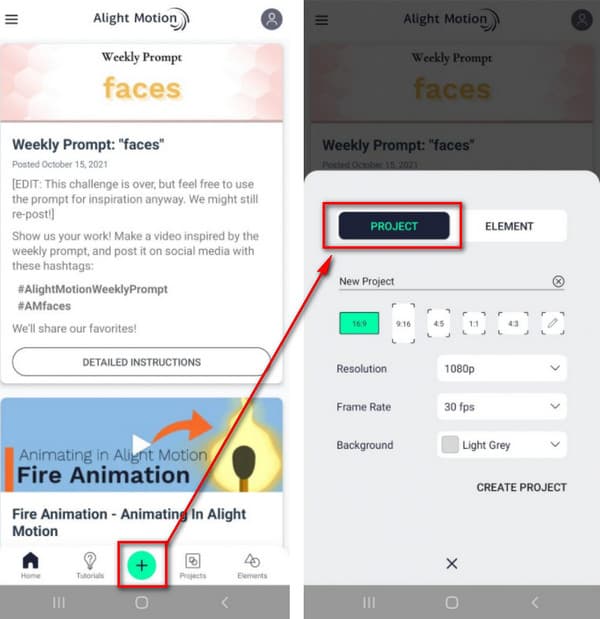 Step 2Following the addition of a video file. Please choose Effects and then Add Effect from the drop-down menu. Then, go to the Blur function and select the Sharpen settings. Please use the regular parameters for the effect to resolve your fuzzy video.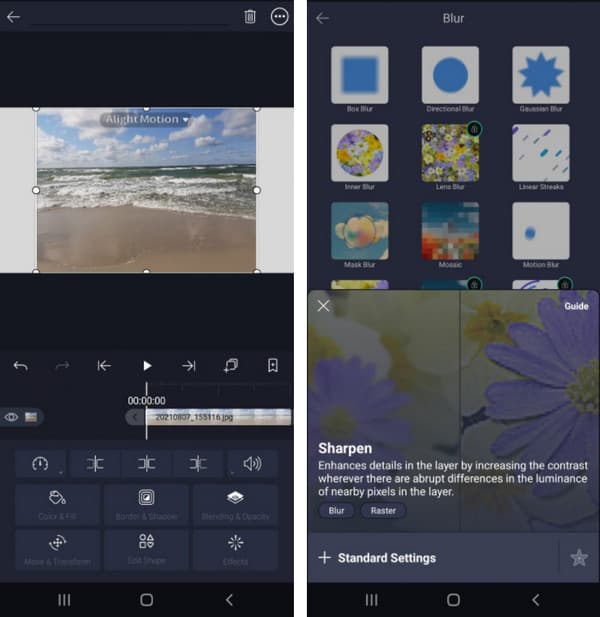 Step 3Then, when you move the respective sliders, be sure to adjust the sharpening intensity and radius. You may then save the revised output.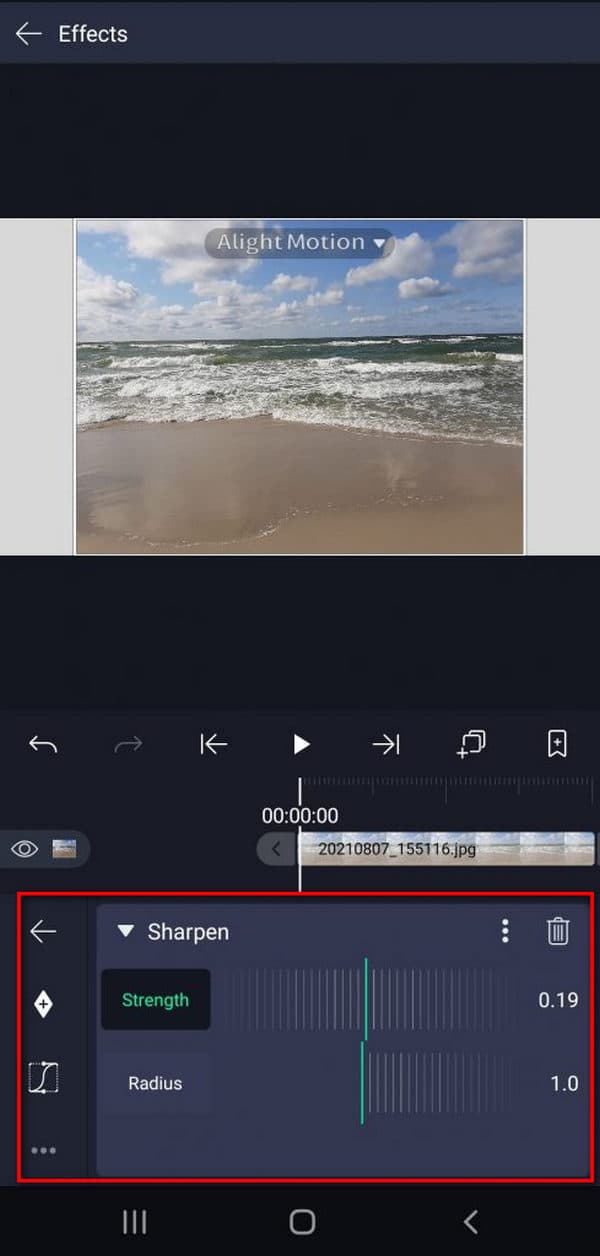 How to Recover Blurry Videos on iPhone?
Step 1Get LumaFusion from the App Store. After installing the program, launch it and choose a shaky video that you need to stabilize.
Step 2To stabilize your video with LumaFusion, you only need to press once. Double-tap on your clip to activate it. After that, it will lead you to the Effects Panel. Then, you'll find a Lock and Load Stabilizer option on this panel. You may also change the strength of the stabilization slider.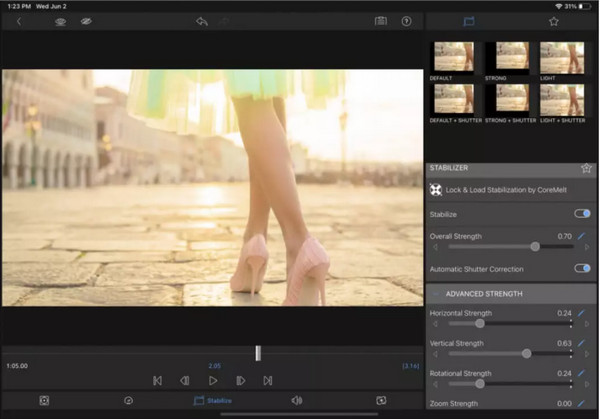 Step 3Always keep in mind that stabilization isn't a magic wand that can restore shaky footage. However, it works brilliantly on shaky footage. Other video editing effects are also available. Once you've finished, you can export the movie to meet your needs.
Part 3. FAQs about How to Remove Blur Effect from Video
What is the best software to remove a blur from a video?
You can use Tipard Video Converter Ultimate. This software enables you to remove the blur from your videos producing an excellent and satisfying outcome. Also, it allows you to use it for free because it offers a free download that is compatible with Windows and Mac.
Why are my movies on Android blurry?
Your cellphone network is at blame for the fuzzy images. Your photographs and videos are likely to be considerably reduced when you transmit a text or video using your MMS (multimedia messaging service) app. Various cell phone companies have different policies about communicating without being compressed.
Why do my videos become blurry when I send them?
Pixel density differs between Android and iPhone. The video pixel on Android smartphones is approximately 720p or 480p, but it is around 1080p on iPhone. This disparity might cause movies to be fuzzy due to insufficient compression.
Conclusion
Did this article meet your concerns on how to remove a blur from a video? If yes, do not forget to share this information with your friends. Moreover, if you want to use ultimate software, you can run the Tipard Video Converter Ultimate to ease all your problems, especially in fixing corrupt video or movie files.