How to Rotate Video on iPhone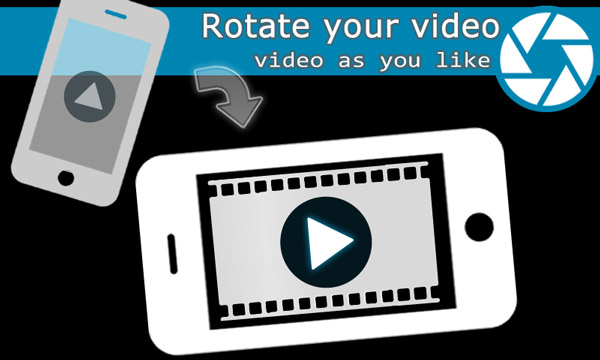 We use iPhone to record videos much more than camcorders now. But what should you do if the videos are not in the right orientation? You need to know the ways to rotate video on iPhone to right orientation. Just find the best ways to roll the incorrectly ortated video.
Roll video of iPhone with Tipard Video Rotator
If you need to roll the video files and improve video quality, you can use Tipard Video Enhancement software. The program enables you rotate videos in a suitable perspective easily. The Video Rotator is available for both Windows and Mac, and you only need to download the program to achieve your requirement.
How to rotate video file easily
Step 1
Add iPhone video to Tipard Video Rotator
You can click the "Add File" to load the video files to the program, and then you can rotate the video as your requirement.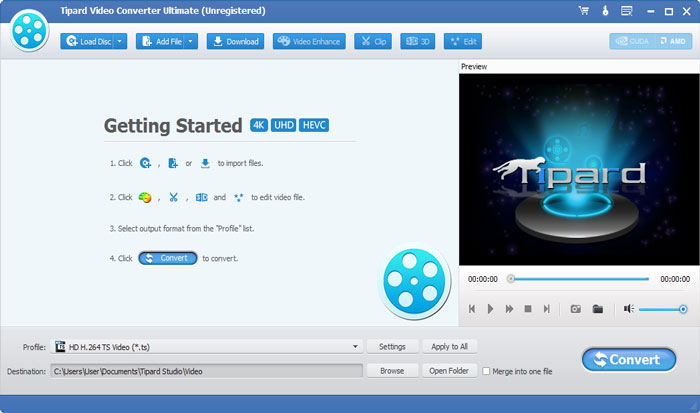 Step 2
Rotate video to right orientation
And then you can click the "Video Enhance" menu to choose the "Rotate" option. The program provides the original preview and output preview. You can either Rotate 90 clockwise or Rotate 90 counterclockwise with the program.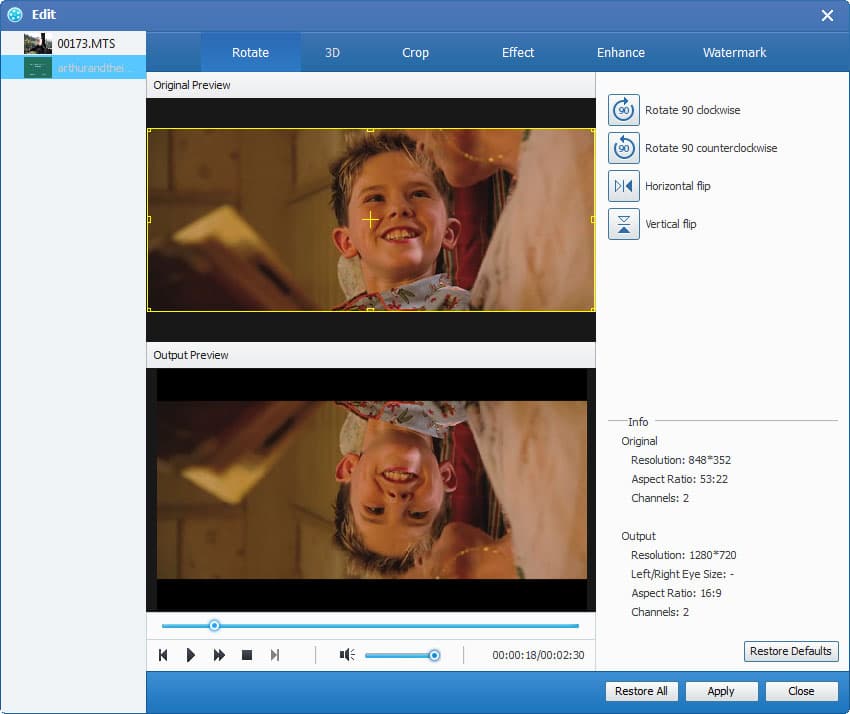 Step 3
Apply the video Rotation
You can apply the motion to rotate the video and convert the video files to your desired orientation with one click.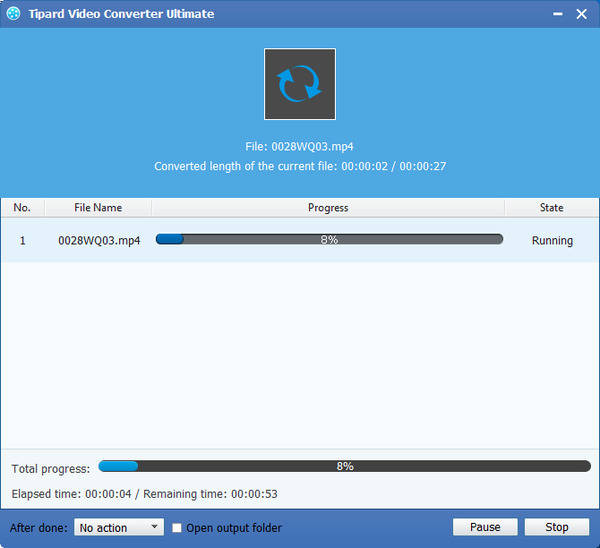 And you can also flip the video files horizontally or vertically as your requirement. It can always help you achieve your desired effects easily.
Rotate video on iPhone with iMovie
When you need to twist video on iPhone directly, it is recommended that you can use iMovie for iPhone. It is the default program for editing the video files that you have taken by iPhone.
How to rotate a video clip with iMovie
1. Launch the program and load the video clip to the video rotator on iPhone.
2. Scroll the timeline as you rotate video showing in the viewer.
3. Move your finger and thumb in clockwise or counterclockwise twisting motion over the image of the video.
4. Repeat to roll the video files to achieve the orientation you want.
It might take a moment for the clip to appear rotated in the viewer. Just make sure the video is note rotated before you twist the video again.

Click here to join the discussion and share your comments
How to Rotate Video on iPhone