4 Best Alternatives to Final Cut Pro on Windows Desktop
Final Cut Pro is a non-linear software developed to cater the video editing purposes on Mac. Aside from video editing, this program is also a great choice for users who are seeking a good maker of movies, short clips, and documentaries. However, as you all know, this tool is only available on Mac computers. Hence, the fact that there is no Final Cut Pro for Windows should not be a reason to fret. Why? Because there are better video editors that you can grab for your desktop.
For this reason, we gathered 4 of the best video editors in this article. And by reading the entire content below, you get to perceive each of their features and attributes to help you decide wisely in picking the best for you.

Part 1. Tipard Video Converter Ultimate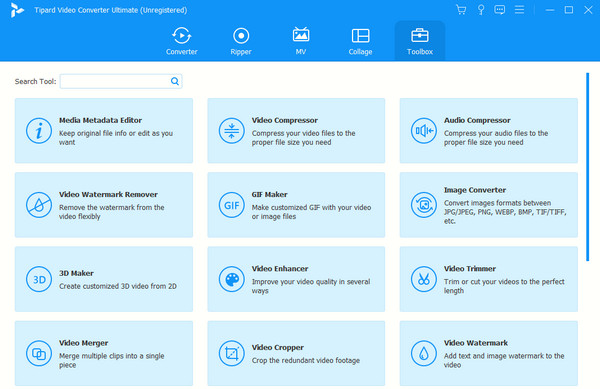 Here is an excellent video editing program that lets you do all video editing tasks easily, which is the Tipard Video Converter Ultimate. This program brings you what its name provides: an ultimate experience in making movies, editing videos, and of course, its main line, conversion. Meanwhile, you can indulge in tools such as rotation, filters, watermark maker and remover, subtitles, effects, and more. It is also good to acknowledge its video enhancer, where you can upscale resolution, reduce video shaking, remove noise, and optimize brightness and contrast by just doing a single click.
Furthermore, this Final Cut Pro for PC can also be grabbed on Mac computers because of its reliability and flexibility. You will be amazed at its broad features that are used in advanced technologies such as AI and acceleration for GPU and conversion processes. With these technologies, you can assure qualitative to excellent video outputs that you can even play on big screens.
Key Features:
• Extensive options of effects, filters, and themes.
• GPU acceleration, Artificial Intelligence, and Ultrafast conversion.
• Movie maker of all types of video formats.
• Overflowing editing tools inside the Toolbox.
• Easy sharing feature.
Supported OS: Windows and macOS
Price: Free Trial; 1-month License is $28; and the Lifetime License is $63.96.
Pros:
• It supports all types of video formats.
• You don't need to be a professional to use it.
• It comes with various useful and powerful tools.
• Advanced technologies are present to help you work on video editing.
• It can work with bulk files.
Cons:
• You need to avail it just like the Final Cut Pro.
Part 2. Premiere Pro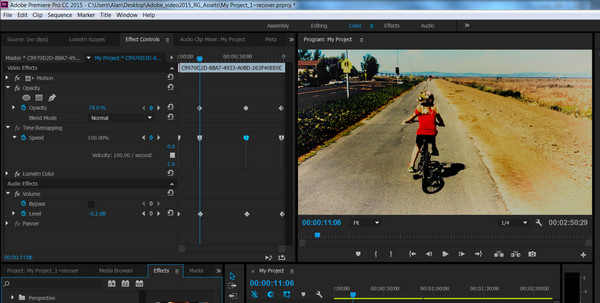 If you are a professional editor and want software that can meet your needs, then you can try using this Premiere Pro by Adobe. We can testify that there are no huge differences between the Final Cut Pro vs. Premiere Pro assessment. This editing program also uses a non-linear fashion, which means you are free to edit and arrange the clips in any sequence you want. Furthermore, it is infused with advanced editing tools that include a trimmer, cropper, transition, color, and visual effect controller. This program is special because it comes with professional color grading tools that are instituted with a Lumetri color panel. This panel enables you to modify and enhance the colors and contrast of the entire video. You also can compress videos in Premiere.
Key Features:
• Professional color grading tools.
• Audio mixer.
• Collaboration features.
• Multi-track editing tools.
• It supports HDR or high dynamic range.
Supported OS: Windows and macOS.
Price: Starts with $20.99 up to 79.99 depending on the edition.
Pros:
• It offers a powerful grade editing system.
• It can be downloaded on Mac as well.
• Support a wide range of file formats.
• It provides you with advanced motion graphics and effects.
Cons:
• It has a steep curve of learning.
• You need to purchase it before using it.
• It requires powerful hardware.
Part 3. Davinci Resolve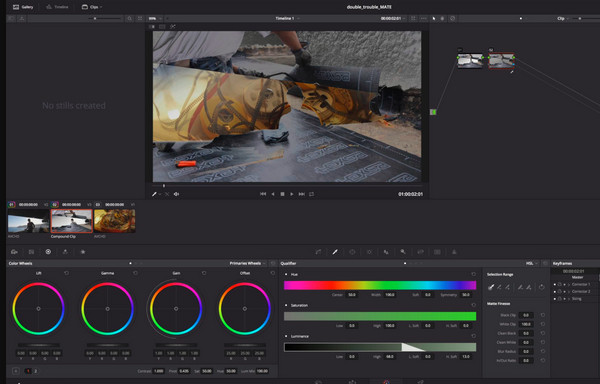 Davinci Resolve is another best alternative for Final Cut Pro that many users utilize. And before you even think to search about Davinci Resolve vs. Final Cut Pro, here is something you need to know. Davinci Resolve is a full-featured video editing program such as image restoration, motion graphics, audio editing tools, video cropping, title card building, and many more to mention. Similar to the previous ones, Davinci Resolve also comes with a color grading and corrector tool that includes color wheels and supports a high dynamic range. Moreover, this software is infused with GPU acceleration, using powerful graphic cards to enhance playback, rendering speed, and other performance functions.
Key Features:
• Multi-camera editing feature.
• GPU acceleration.
• Workflow collaboration.
• Professional audio post-production.
• Robust color grade and the corrector.
Supported OS: Windows, Linux, and macOS.
Price: Free version; $295 for the studio version.
Pros:
• You can use its advanced color grading tool for free.
• You can work with your team with its collaboration feature.
• Many powerful features to use.
Cons:
• It is not the best for beginners in video editing.
• Your computer must have powerful hardware to use the tool.
• The studio version is pricey.
Part 4. After Effects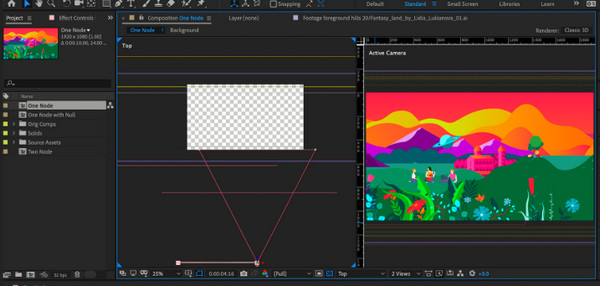 Here's another entry from Adobe, an editing program that is commonly used in TV programs, films, and other digital industries, After Effects. It is also a versatile program that provides you with various tools, including visual effects, motion graphics, animation, and for video editing. Furthermore, this Adobe After Effects has an integration with Adobe Creative Cloud allowing it to efficiently work and exchange outputs and assets with the various software of Adobe. In addition, this alternative to Final Cut Pro for Windows allows you to create 3D animation, for it has a powerful capability to animate any 3D scenes and objects with the help of its 3D effects, graphics, footage, and other elements.
Key Features:
• It runs with many plugins and presets to enjoy.
• 2D and 3D animation features.
• Adobe Create Cloud integration.
• Keyframes and various animation systems.
Supported OS: Windows and macOS.
Price: Monthly plan for $31 and $52.99 per month if with Adobe Creative Cloud catalog.
Pros:
• You can interchange outputs when you use cloud integration.
• It enables you to work or turn your videos to 3D.
• It comes with tons of animations and effects.
Cons:
• It is not an easy-to-use program.
• It is a resource-intensive program.
• The audio setting tools are limited.
• You need to avail it before you can use it.
Part 5. Final Cut Pro VS. Alternatives for Windows
| Features | Final Cut Pro | Tipard Video Converter Ultimate | Premiere Pro | Davinci Resolve | After Effects |
| --- | --- | --- | --- | --- | --- |
| Ease of Use | 8.5 | 9.2 | 8.5 | 8.7 | 8 |
| Packed with Audio Editing Tools | Yes | Yes | Yes | Yes | Yes |
| Video Editing | Yes | Yes | Yes | Yes | No |
| Offers Visual Effects | No | No | No | Yes | Yes |
| With Hardware Acceleration | Yes | Yes | No | Yes | No |
| With Conversion Feature | Yes | Yes | Yes | Yes | Yes |
| Supported Video Formats | MP4, MOV. | MP4, MOV, MKV, AVI, WMV, M4V, FLV, MPEG, VOB, and many more. | HEVC, MOV, AVI, VOB, MOV, etc. | AVI, MP4, MXF, MOV, M2TS, etc. | MOV, AVI, MP4, M4V, VOB, M4A, WAV, WMV, etc. |
Part 6. FAQs about Final Cut Pro
Is Final Cut Pro expensive to buy?
Yes, it is. Final Cut Pro is one of the high-end video editing programs available from the Apple Store. The current price that it offers is $299.99. However, this program allows you to use its free trial version for 90 days to see if it is worth purchasing.
Can I use external devices with Final Cut Pro?
Yes. Final Cut Pro is known for its external hardware integration, such as Matrox, Blackmagic Design, AJA, and Thunderbolt devices.
Does Final Cut Pro have a learning curve?
Yes. This editing program provides a learning curve that supports novice users.
Conclusion
Finally, in the long run, you have met the 4 best video editors that alternate Final Cut Pro for Windows. You can have our word and rely upon these video editing tools presented, as they are also highly recommended by many professional editors. But in your case, you can study them one by one and see which can be a good help for you to use in the absence of Final Cut Pro. On the other hand, if you still cannot decide which one to use, then we urge you to use Tipard Video Converter Ultimate, for it is the professional software that caters best to beginners.

Click here to join the discussion and share your comments