Convert WAV to MP3/MP3 to WAV – Here is the Best Way You Should Know
"My Porsche Panamera supports WAV files only, but iPhone XR uses MP3. I have to convert WAV to MP3 or MP3 to WAV in order to play the music for both devices. How do MP3 and WAV files differ? What should be the best method to convert WAV to MP3 or vice versa?"
MP3 and WAV are two major file standards for digital audio. In order to play audio files with MP3 players, iPhone or other portable devices, you have to convert WAV to MP3. Some professional audio players support WAV files only, so you need to convert MP3 to WAV instead. Whether you need to transcode WAV to MP3 or vice versa, you can find all the information from the article.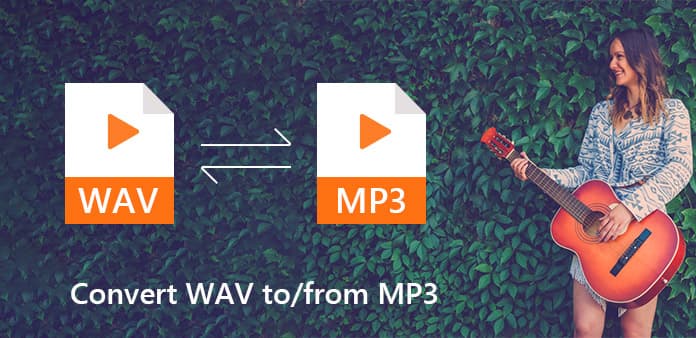 Part 1. What are the differences between MP3 and WAV
It is a question of quality. It should be the major difference between MP3 and WAV. Just learn more about the differences between MP3 and WAV with the following chart.
| Audio Format | MP3 | WAV |
| --- | --- | --- |
| File Name | MPEG-2 audio layer III | Waveform Audio File Format |
| File Size | MP3 128kbps 44.1kHz 5 min 4.5MB, MP3 192kbps 44.1kHz 5 min 7MB, MP3 320kbps 44.1kHz 5 min 11MB | WAV 16-Bit 44.1 kHz 50MB, WAV 24-Bit 48 kHz 82MB, WAV 24-Bit 96 kHz 164MB |
| Audio versions | MP3 | WAV Mono, WAV Poly |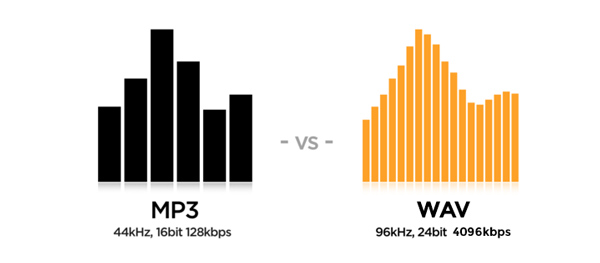 Just as the information provided, when you convert WAV to MP3, you will lose much data. Even if you convert MP3 to WAV, you cannot get the data back. In order to enjoy the audio files in high quality, you should find some alternative solutions instead.
Part 2. Best method to convert MP3 to WAV/ WAV to MP3
What should you do if you have to convert MP3 to WAV or WAV to MP3? Is there any method to preserve the best quality for the audio formats? Tipard Video Converter Ultimate should be the best audio converter to transcode between different audio formats.
1. Adjust the different parameters of the audio output to get the optimal file.
2. Upload the audio or video files without size limitation or watermark.
3. Basic editing and manage tools to crop the desired part of the audio.
4. Easy user interface to convert MP3 to WAV or vice verse within clicks.
Step 1
Load audio files to the program
Once you download and install the latest version of Tipard Video Converter Ultimate, you can launch the program and add the audio files into the program. Just drag-and-drop multiple video or click a folder or audio files to convert audio files in a batch process.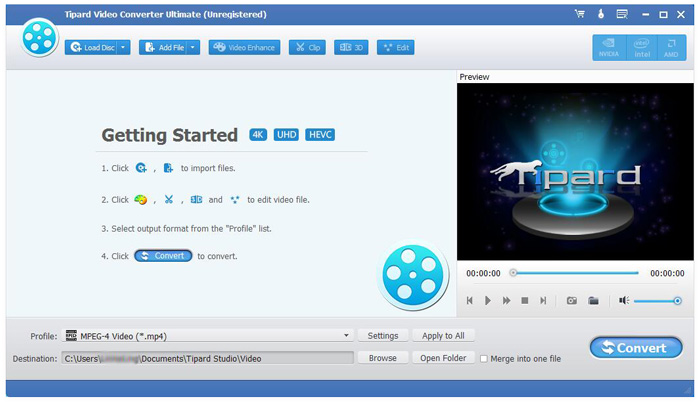 Step 2
Choose the output audio format
After that you can click the "Profile" option to convert MP3 to WAV, or WAV to MP3. Besides the audio options, you can also choose the optimal formats for different devices. Choose the desired output format and apply to all the audio files.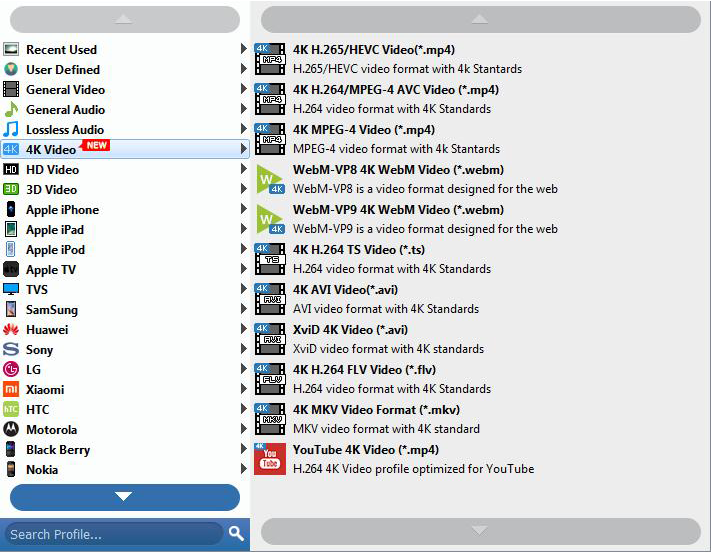 Step 3
Adjust the audio settings for output
Click the "Clip" option in the main interface of the program, which you can choose the start point and end point to cut out the desired part of video. The video cutter enables you split the video into different segments with ease.
Step 4
Convert MP3 to WAV/WAV to MP3
Now you can click the "Convert" button to convert MP3 to WAV or vice verse. It takes a few seconds if you convert files with 100MB or so. You do not have to worry about the file size or other limitation. Just click the output file in the destination folder and enjoy the audios.
Conclusion
In order to convert WAV to MP3 or vice verse, you should learn more about the two different formats beforehand. The article shares multiple solutions to get desired audio formats with ease from some YouTube to MP3 websites. If you just need some online audio converters, here are some tips you should take into consideration first. Moreover, you can also find the ultimate solution to transcode WAV to MP3 as profession. If you have any query about how to transcode between WAV and MP3, you can share more detailed information in the comments.