How to Crop a Video for Windows/Mac, and Crop Video App for iPhone/Android

How do you crop a video? There are many Video Cropping Tools can help you solve the problem. However, some Video Cropper software will reduce the video quality after editing the videos, such as the resolution or the frame rate are lowered than ever. A large number of users need a really good Video Cropping software to keep the original video quality and save the cropped videos to local disc at once. Here you will find the best Crop Video software for Windows, Mac, iOS and Android device.
Part 1. Best software on how to crop a video for Windows and Mac
Tipard Video Converter Ultimate is the best Video Cropper software for Windows users. Cropping video is one of the editing function and simple to use. You can also enjoy other fantastic editing features like trim, merge, split, rotate, enhance video quality, adjust video effect, add watermark and optimize brightness and contrast, etc.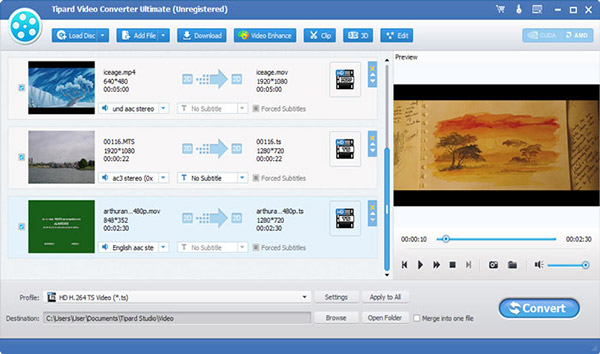 After cropping, you can convert cropping video to 4K/1080p HD video with higher video quality and then save to the computer for later use. If you are a Mac user, you can learn more about Video Converter Ultimate for Mac software.
How to crop video with Tipard Video Converter Ultimate
Step 1
Install and launch the program on PC
Download the above program and install it to your PC, double click the icon of the program on your desktop to launch it. And then you will see the intuitive main interface of Tipard Video Converter Ultimate.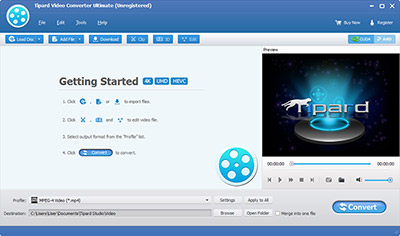 Step 2
Add a video you want to crop
Click Add File button in the toolbar to add the selected video file to main interface. Or you can add several videos to the program and it supports batch converting. The video(s) you've selected will appear on the video list area at the left of the program window.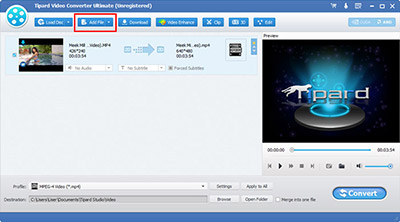 Step 3
Crop video on editing interface
Click Video Enhance button in the main interface to open the editing interface. Select a video and click Crop column and enter Crop window. Here you can crop area size including Original, Crop area, 16:9 and 4:3, adjust the position of crop area, and choose zoom mode like Letterbox, Medium, Pan & Scan, and Full. After cropping, you can click Apply button to save all your operation, and then close the editing interface.
Tips: In the editing interface, you can not only crop you video, but also rotate video, adjust video effect, enable 3D settings, enhance video quality, and add watermark to the video. Multiple video editing features provided for you to customize the video to be perfect.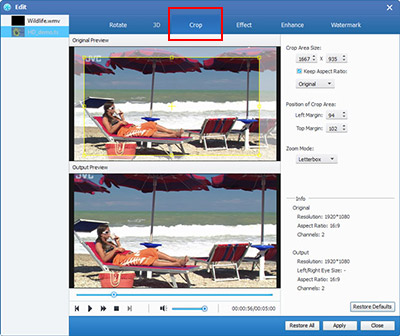 Step 4
Save cropping video to your computer
Choose the output format and destination as you wish, and click Convert button on the right bottom of the main interface to finish the video cropping process.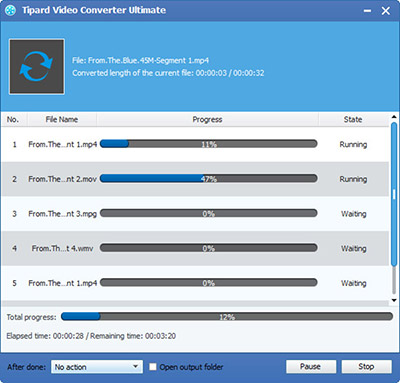 Part 2. Top 3 Online Video Croppers to crop video online
1. Video Cutter
This Online Video Cutter is easy to use and intuitive Video Copper for Free, which allows you to frame the video to the desired area or change frame proportions. You can also cut video files right in your browser window and rotate video 90, 180 or 270 degrees. It supports up to 500 Mb file and outputs your selected video quality and format.
2. Video Toolbox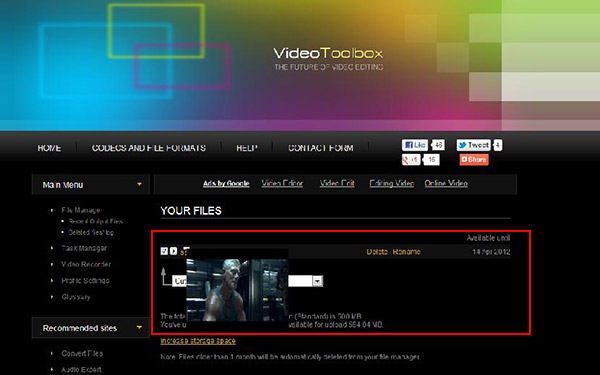 Video Toolbox is totally Free Online Video Cropper, which enables to process video files up to 600 MB. It allows you to easily crop, trim and cut your video, as well as add effects and adjust the audio, or even replace the audio track entirely. The software works very simply but offers good output and an easy workflow.
3. Filelab Video Editor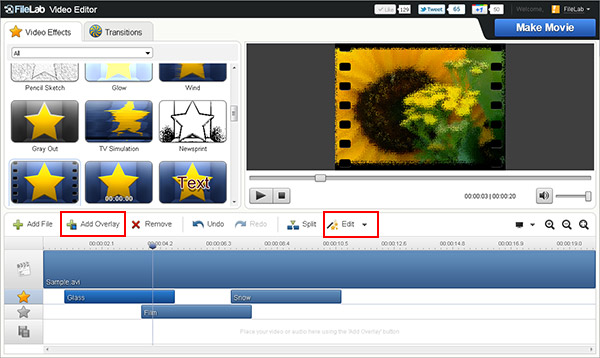 FileLab is also a Free Online Video Crop Tool. It provides a very user-friendly editor and quite simple to add some clips, crop videos, add text over the top and create a transition. To use the site you do need to install a plugin – so you might need to speak to your ict technician to get it installed on your school computers. The same plugin is used for both the audio and the video editor.
Part 3. Video crop on Windows Movie Maker, Premiere, and iMovie
1. Crop video in Windows Movie Maker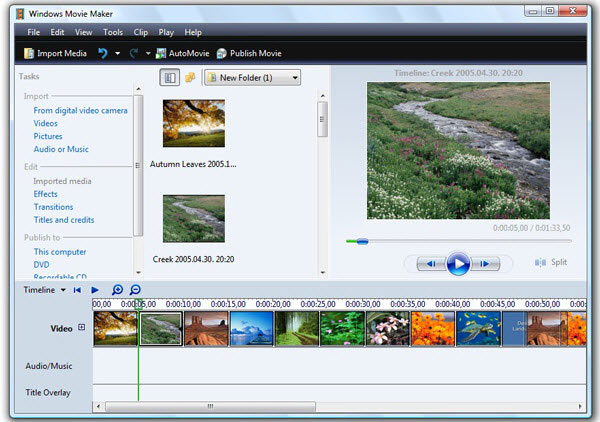 Windows Movie Maker is used for Windows users to edit videos for free. It can crop video with a bit difficult steps if you have never used this software. Add video file you want to crop by use click Import button. From the filters window and click Copping button to open cropping window and you will use along both X and Y axes to cut the video frame. After cropping, you can press ok button and then export the cropped video file to local disc.
2. How to crop a video in Adobe Premiere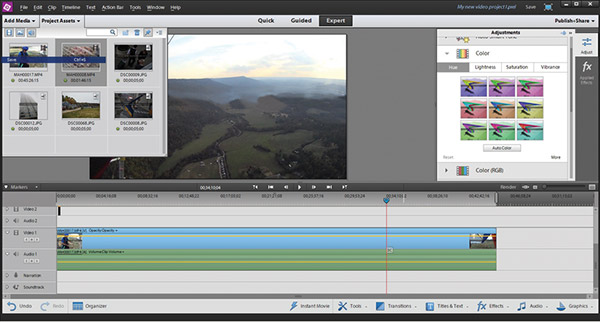 Adobe Premiere is professional Video Editing Tool, without making any attempt, you will be assuming that its difficult cropping video in this program but it's not advisable to do that. Make the initial attempt to crop video and reap maximum benefits. You can import your video files to the "media bin" and this is possible by simultaneously clicking on "I" and "Ctrl" keys on the keyboard. And then click effects control tab to drag video to the timeline. Among the many effects there, you will select "crop" and you can expand its properties by clicking on the visible triangle. It can be either bottom, right, top or left and any movements will be indicated with a percentage.
3. Use iMovie to crop video on Mac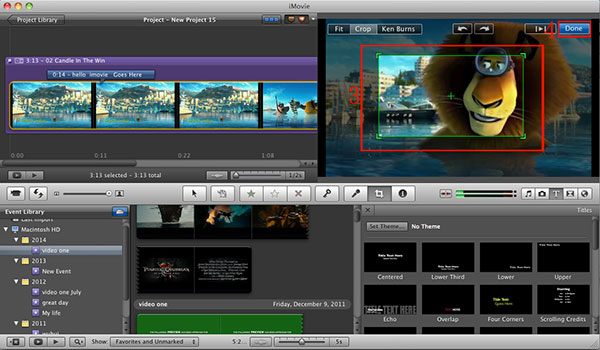 Instead, if you're a Mac user, iMovie can be the best choice. It comes bundled with every Mac so there is no need to download or purchase any additional software. Each click turns the image 90 degrees. you can open iMovie project first and hit the Crop button on the iMovie toolbar to open the Cropping Tool in the viewer. In the cropping tool viewer, simply drag to resize and reposition the green area to focus on a certain part. Then move the pointer to a corner of it until the pointer turns into a plus sign, and then drag to make it bigger or smaller so as to change the size.
Part 4. Best Crop Video App for iPhone/iPad/iPod/Android devices
1. Video Crop - Remove unwanted areas for iOS devices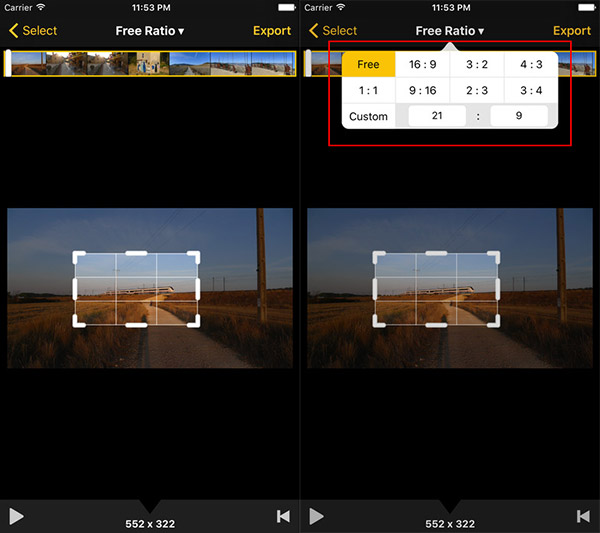 This Video Crop App is totally free for iPhone/iPad/iPod users. It does exactly as it says to crop your video to delete unnecessary information and draw your viewers' attention to the most important elements. Trim any length/quality video to your custom specifications and allows you to save the edited video without reducing the video quality and without adding a watermark when playing. Your video will look much better if you crop black bars from the sides or remove background that doesn't contribute anything to the finished product. Cropping video with 'Video Crop' is very easy. Just add your video to the app, specify the area you want to crop, and save the finished product.
2. Video Crop for Android devices to remove unwanted portion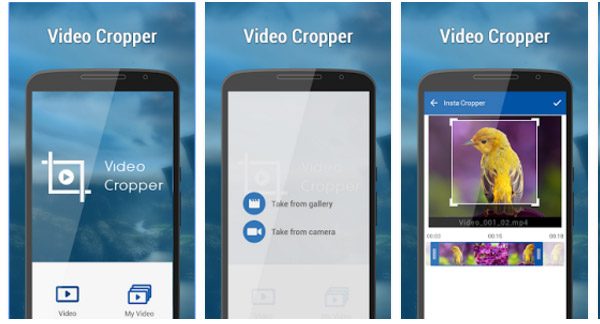 Video Cropper Application is Free for Android users, which helps you to crop video and remove unwanted portion of video. It is very easy to use, and just drag and scale part of video that you want to crop. You can crop video for Instagram. The detailed steps is to select Gallery video, set Crop position with width and height. Then click on Crop Video and preview and share video.