Top 5 Screen Recorder Freeware for Mac in 2023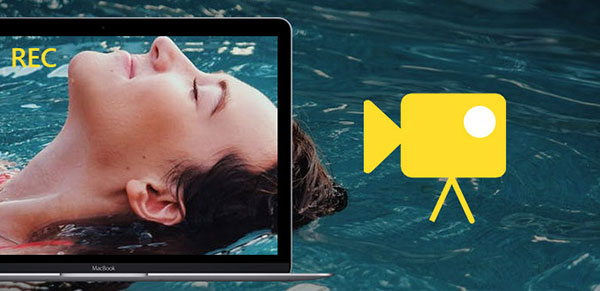 To be a good screen recorder for Mac, the HD quality of captured videos and easy to operate interface are the two main important factors. Moreover, not only paid screen recorder on Mac can output you high quality screen captured videos. You can get similar desktop recording services in free video capture software too. Therefore, if you do not need to record screen on Mac in professional way, it will be better to choose Freeware. At present, you can see QuickTime, which is the default free screen recorder for Mac with audio recording. Or you can try other screen capture freeware on Mac computer, to experience different desktop recording services.
Top 5 Free Screen Recorder on Mac
It is true that most Mac screen recorders do not offer built-in video editors. You can do simple screen capture and audio recording activities on Mac computer. But it is also enough to record simple desktop activities to friends, catch small videos for fun and etc. Moreover, recording screen on mac with sound is not a difficult task for the following screen recorders on OS X computers.
1. QuickTime Player
With easy to use interface and quite good screen capture filters, you can record screen on Mac with QuickTime in high quality. QuickTime Player supports large varies of media inputs and outputs. The desktop screen capture tool enables people to grab any screen area customizable just by dragging by your mouse. QuickTime Player has two streaming sound capture ways to use. You can choose whether to record system audio or microphone under the QuickTime Player list. Or you can also capture audio with your voice simultaneously.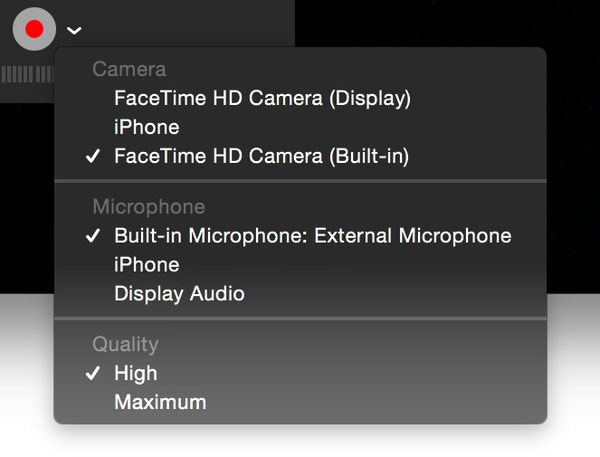 You can capture a movie with webcam too, or to record online audios only. If you need to record iPhone and iPad tablet and other screen capturing activities, QuickTime Player can help as well. By link Apple devices with lightning cable together, and then choose related screen capture mode, to record iOS screen for free. In addition, QuickTime has built-in free video edit filters, thus, you can do easy captured videos editing on the screen record freeware on Mac.
2. Jing
Jing is the light screen recorder from TechSmith. With the customize screen capturing tool, you can draw where you want to record on Mac easily. However, Jing has some limitations about desktop screen recording limitations. The first one is that, you cannot record screen on Mac with system audio. So Jing is not your first choice to capture audio. The second disadvantage of the Freeware is about recording time. Jing only allows users to record desktop activities within 5 minutes. So, you can use Jing to capture some small narrating videos to tell steps of operating and post to YouTube channel.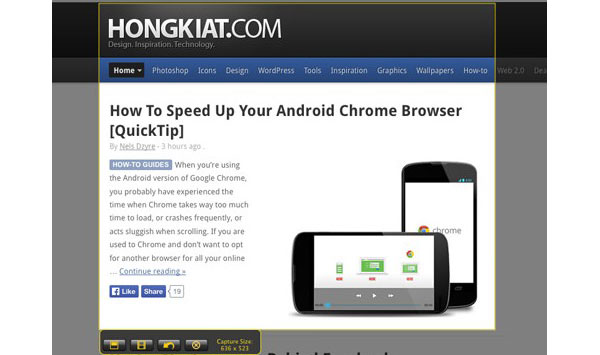 3. Monosnap
Monosnap is another screen capture free ware on Mac with built-in recording editor. You can draw during recording desktop too. Moreover, the recorded videos sharing feature enables users to post artwork directly. In the screen recorder on Macbook with audio, you can capture the whole screen, only window and make your crop area pixel with the special 8x magnifier. In addition, Monosnap allow users to customize screenshot hotkeys, to record streaming videos from YouTube and other video sharing sites by one tap.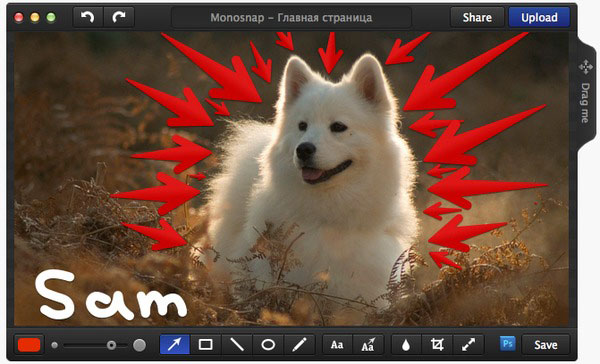 During desktop screen recording on Mac, you can also use the draw tools to highlight or hide in customizable way. To be more specific, the highlight way is to add text, arrows and change shapes on Monosnap. And the hide method is applying blur effect. In addition, you can also open screenshots on other editors for further enhancing work. As for captured screen of Mac saving problem, Monosnap offer cloud storage space for users to upload by one click. Of course, you can share recorded screen on Macbook with audio free to YouTube and other video posting platforms.
4. Screen Recorder Robert Lite
Screen Recoder Robert Lite can both record and edit screen capture videos. You can customize screen capture area and choose audio inputs as other usual desktop screen recorders. Moreover, there are more features you can get during recording screen on Macbook with audio. The hotkey customize setting enables users to capture videos online immediately. And then, you can capture mouse cursor and mouse clicks, if you are capturing tutorials, to show more detail step-by-step guide.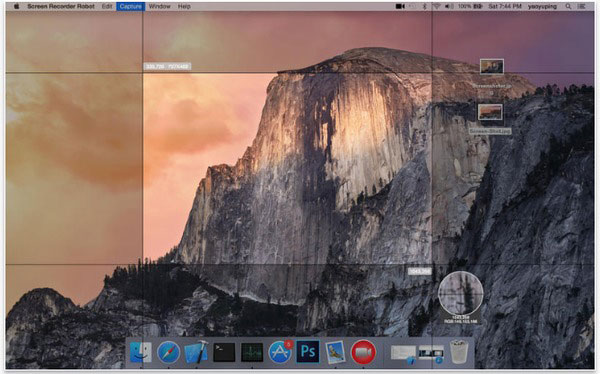 After that, the max frame rate setting gives users more space of screen record processes. The mute audio choice can help you remove system audio and microphone sounds together, just pure captured videos. You can add multiple soundtracks afterwards. In addition, you can edit and save screenshots too, with multiple image formats to output. The only pity part of it is you can only record up to 200 seconds videos per time. Of course, you can merge separate recorded screen videos as well.
5. Movavi Screen Capture
Movavi Screen Capture has free version for people to experience screen record on Mac and PC. With online movies and video songs recording in HD mode, you can catch webinars and live streams as well. Furthermore, Skype video calls are easy to grab with the desktop recorder on Macbook. With screen capture free setting and audio inputs supports, you are able to record screen on Mac with timer, to grab target video parts and record videos in long time automatically.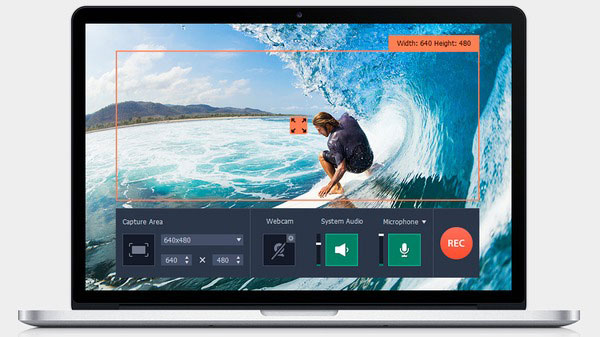 To highlight certain parts during video recording, you can set to add mouse click sound and highlight per click with different colors. After recording, there are built-in screenshot editor, with which you can resize, crop, trim, highlight, add frames and etc. in addition, the redo and undo choices help people to remove unwanted video recording effects just by one tap.
Tipard Screen Capture – Free & Paid Ultimate Screen Recorder Windows
To record screen on Windows, you can turn to Tipard Screen Capture to get high quality video outputs. Tipard Screen Capture supports multiple online video sites, to capture videos online. And you can input 4K UHD video formats and 4K UHD encodings, as well as HD videos. On the Windows screen recorder, you are able to save recorded videos as WMV and MP4, and the captured audio files as MP3, AAC, M4A and WMA.
Main Features of Tipard Screen Capture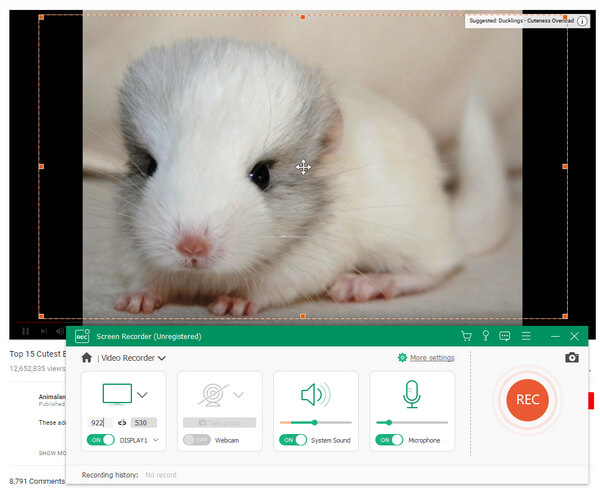 1. Free screen capture customize and detail length and width setting.
2. Record system audio and microphone simultaneously.
3. Set capture timer to grab accurate video records.
4. Add special cursor effects to highlight and emphasis your points.
5. Automatic preview feature after you finish screen recording on PC.
Actually, you can get more screen capture filters in Tipard Screen Capture, to record desktop in 100% original quality without data loss. Therefore, it will be easier to enjoy playback offline without time limitations.