How to Record Meetings? Here Are Top 8 Meeting Recording Tools for Windows/Mac/Android/iOS
"My department has meetings every day and I happen to be the guy responsible for taking the meeting minutes. What app can help me record the meetings for review?"
"I'm going to host an important online meeting on TeamViewer next Monday. How do I record the meeting as a copy for those who could not attend?"
If you are in similar needs, you just came to the right place. This article introduces eight meeting recorder apps. Five are for both offline and online meetings recording on Android and iOS. Three are screen capture programs for desktop remote meeting recording.

Part 1: Meeting Recorder Programs on Windows and Mac
When you have to attend an online meeting, it is better for you to join the meeting on a desktop or laptop computer. Then you will need meeting recording apps for Windows and Mac. We prepared the three best ones of them for you.
No. 3 Desktop Meeting Recorder Program: Windows 10 Game Bar
Compatibility: Windows 10 (except enterprise versions)
Windows 10 Game Bar is a program included in your Windows 10 operating system. It allows you to take screenshots and record games or other video programs. You can also use it for meeting recording and get an excellent recording experience. Don't doubt its performance, for it is the son of Microsoft.
No. 2 Desktop Meeting Recorder Program: DemoCreator
Compatibility: both Windows and Mac
DemoCreator can help you record video tutorials, presentations, games, and demos. It integrated all-round features into an intuitive interface. With DemoCreator, you can easily set the target recording area and pick a desired frame rate beforehand. While using it for online meeting recording, it allows you to add annotations without effort. In the end, DemoCreator can export your meeting record in various formats.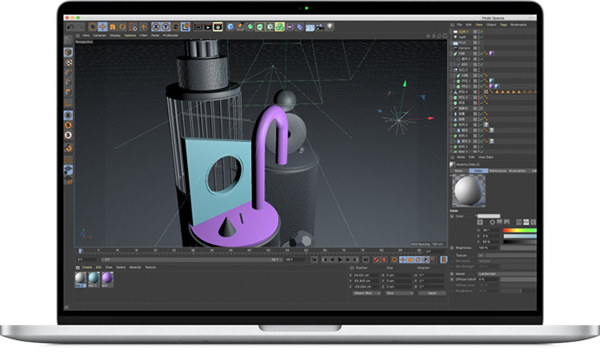 No. 1 Desktop Meeting Recorder Program: Tipard Screen Capture
Compatibility: both Windows and Mac
Tipard Screen Capture provides you with a professional screen recording quality. Every detail in the meeting record by Tipard Screen Capture will be as clear as you saw during the meeting. With Tipard, you can customize the size of the capture area as you want. Preview before exporting the record is available and you can output the meeting record in any video format you can imagine. In short, in Tipard Screen Capture, you will find all the features you would expect for a desktop meeting recorder.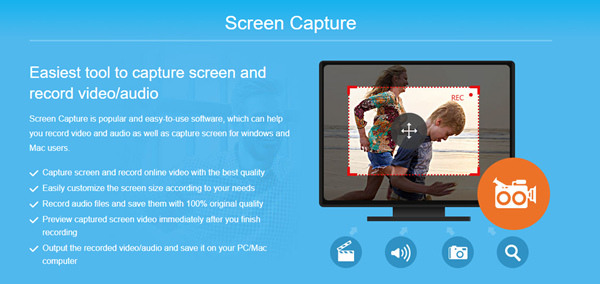 Part 2: Meeting Recorder Apps for Android and iOS
Both offline and online meetings may involve a meeting recorder. For offline meetings, maybe you actually need a voice recorder with the transcription feature. But sometimes you also need to attend an online meeting with your smartphone. Then you need a screen capturer to record your smartphone's screen during the online meeting. Here we concluded the 5 best meeting recorder apps for Android and iOS users.
No. 5 Meeting Recorder App: ADV Screen Recorder
Compatibility: Android only
ADV Screen Recorder is able to capture everything that happens on your phone screen, which is very suitable for remote meeting recording. All you need to do is just a tap on the button to start and another tap to stop it. ADV Screen Recorder also enables you to draw and write over the clip during recording a meeting. When the meeting is going on, you can tap the pencil and then write and draw on your screen. All the writing and marks will be in the meeting record.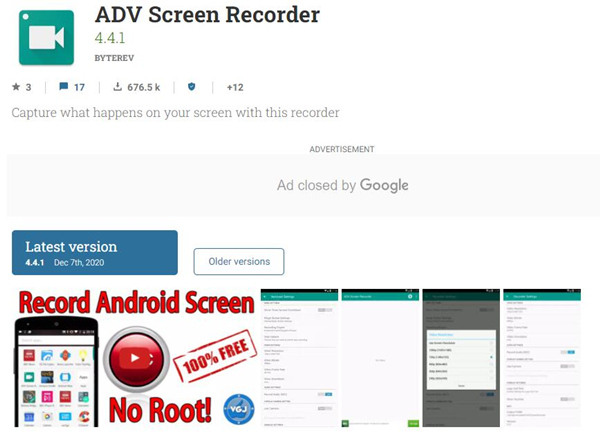 No. 4 Meeting Recorder App: AZ Screen Recorder
Compatibility: Both iOS and Android
AZ Screen Recorder is a totally free meeting recorder app without any hidden charge or ads. There is no limit on the recording time. As an Android user, you do not need to root your phone. It is easy for you to reach a desired balance between video quality and performance by switching between the recording modes.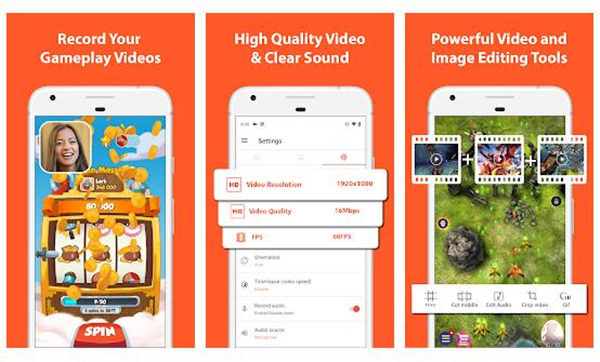 No. 3 Meeting Recorder App: Mobizen Screen Recorder
Compatibility: Android only
Mobizen Screen Recorder is very easy to use. Open the app and turn on the screen recording, then you can switch out from the app and do anything on your phone. All your actions, system sounds and facecam will be recorded. Recording a meeting is just a piece of cake for Mobizen Screen Recorder. It supplies excellent video of 1080P resolution, 60 FPS, and 12.0 Mbps. And all functions are for free.
No. 2 Meeting Recorder App: iOS and Mac OS Built-in Voice Memos App
Compatibility: Mac, iPod touch, iPad, and iPhone
The iOS Built-in Voice Memos app uses the built-in microphone(s), which represents high sensitivity reception and ultimate audio quality, on your Apple devices. You can leave this app running in the background and lock your screen. When you come back to your screen, the meeting recording interface shows up before you unlock your iPhone. After the meeting recording, you can type a name for the record and trim the memo in the way you want. The user-friendly interface makes everything easy, no matter you want to create memos folders, search for a record, replay a record, or share meeting records via other apps.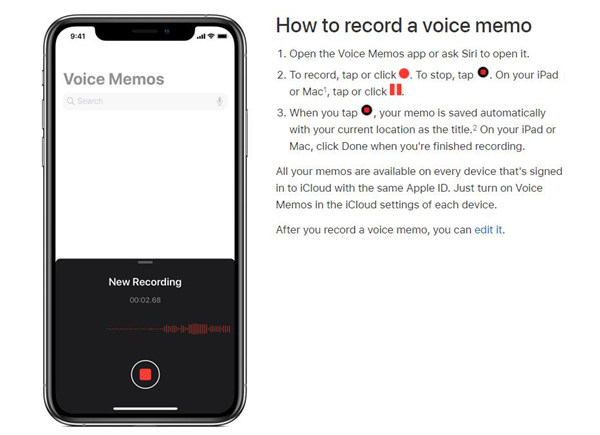 Don't miss: Two Easy Ways to Record Microsoft Teams Meetings on Computer
No. 1 Meeting Recorder App: Translated Labs Meeting Recorder
Compatibility: iPhone and iPad
Translated Labs Meeting Recorder can listen to and simultaneously transcribe the speeches during your meeting. When the meeting ends, it has already written down every sentence for you. What's more? You can search for an important part of the meeting by typing a keyword. If you have a lot of meeting records, you can search for a specific meeting by title or search for a meeting session by a word or a sentence.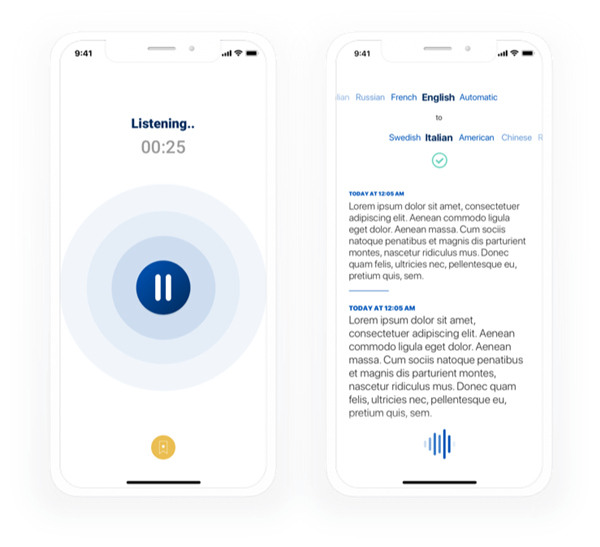 Part 3: FAQs about Meeting Recording Apps
Is there any built-in meeting recorder in online meeting programs?
Yes. Many online meeting programs have the built-in meeting recording functionality their programs. You can find them in Teamviewer, GoToMeeting, Join.me, etc.
Will the other participants of the meeting know I am recording the meeting?
All third-party screen recorder apps and most of the built-in-app meeting recording functionalities will not inform the other participants of your recording action. However, some online meeting apps will let the other participants know it if you turn on the recording. Fortunately, there are still some screen recording tools allowing you to capture the screen activities without others knowing. Read on 8 Best Lecture Recorder Apps to Help You Save Important Lectures to have a check.
How do I delete the part before the meeting starts in the meeting record video?
Most meeting recorder apps don't support you to edit or trim the output video. If you want to preview and clip the output video, you can use Tipard Screen Capture.
Conclusion
When you want to record an important meeting, you can find a meeting recorder app in this article. Here we have provided 8 options for you to choose from. For online meetings, Tipard Screen Capture on desktop and Translated Labs Meeting Recorder on iOS are your best choices. As for offline meetings, we recommend Translated Labs Meeting Recorder.