How to Fix a Running Slow iPhone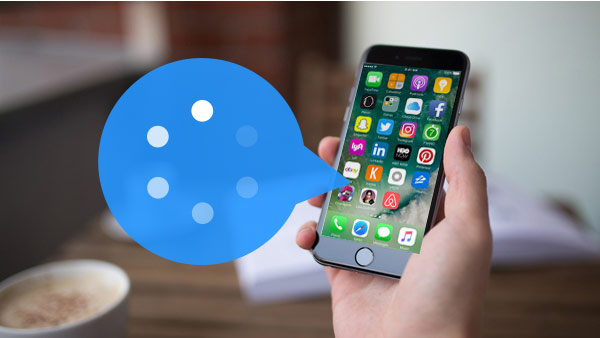 iPhone is used for everything, you will be frustrated if the iPhone is running slow. If you just update iPhone to the latest OS, you might find iPhone slow to response. Is it the time to buy a new iPhone SE, iPhone 6S now? Just use the best method to solve the problems with Tipard iPhone Eraser.
The reason that your iPhone is so slow
You do not have to buy a new iPhone when your iPhone 5s is running slow. You can learn the root the problem and find a solution to fix the slow iPhone accordingly.
1. iPhone is run out of available storage space. It should be the main reason causes the iPhone running so slow. You need to delete videos from iPhone or other files together.
2. All apps are running in memory or background. You should turn off the unused apps or even delete apps that cause the iPhone running slowly.
3. If the running slow iPhone is caused by a certain app or files, you can update the file or turn off and back on your iPhone again.
How to fix the slow iPhone
Before you remove any file to fix the slow iPhone, you can back up all files of iPhone first. And then you can remove all the text messages as well as delete the cache file of iPhone.
Tipard iPhone Eraser should be the best method to clean up all the data of iPhone and release the full storage space. And then you can fix the slow running iPhone easily.
How to fix the problem for slow running iPhone
Step 1
Connect Device with the program
Download and install the latest version of Tipard iPhone Eraser, you can launch the program and connect the device to the program as the screenshot.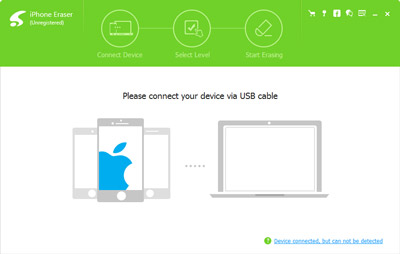 Step 2
Choose the iPhone erasing level
You can choose the erasing level of iPhone to overwrite the data on device, and then you can speed up iPhone and all the junk files cannot be recovered any longer.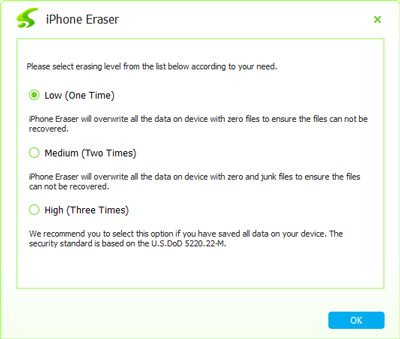 Step 3
Erase all data of iPhone permanently
Just click the "Start" button to clean up all the files together with the cache. And then you can speed up iPhone to get iPhone working as the brand new one.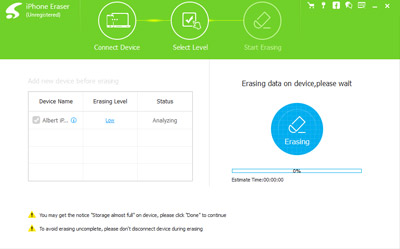 You May Like the Hot Software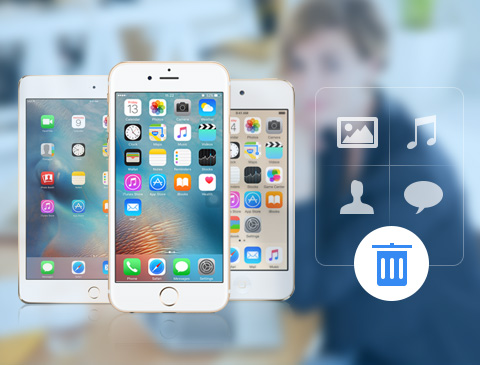 Tipard iPhone Eraser can remove all the data of iPhone as well as the cache files. The program enables you to clean up the whole iPhone to speed up iPhone with the program. It also empowers you to fix the problems for the slow running iPhone. Just download the trial version to learn more detail about the program.