How to Delete Video from your iPhone Permanently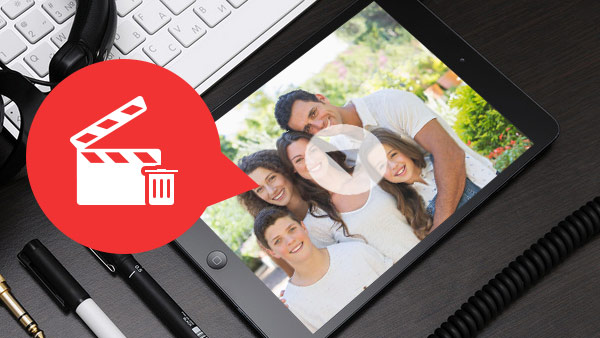 iPhone 6S has already been released recently. If you have any plan to replace current iPhone for iPhone 6S, you need to know how to remove videos from iPhone to protect your private information. Tipard iPhone Eraser enable you to clean up iPhone video files instantly.
How to delete video from iPhone permanently
Tipard iPhone Eraser should be taken into consideration for deleting video from iPhone photo library, removing iPhone messages and other files of iPhone.
Step 1
Connect Device with the program
When you download and install Tipard iPhone Eraser, you can launch the program and connect iPhone to the program with the USB cable.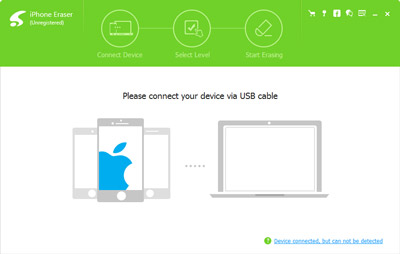 Step 2
Select Erase level for iPhone video
Select the iPhone type and the erase level to delete iPhone video files, the program provides three erasing levels that enable you to clean up iPhone videos.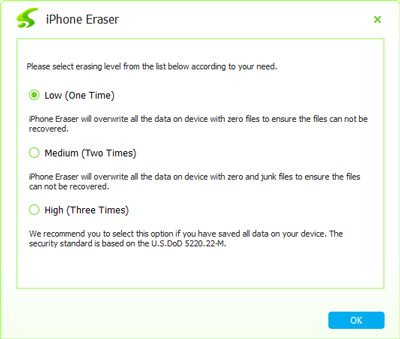 Step 3
Erase iPhone video permanently
When you confirm the erasing level or backup the files, you can click the "Start" button to remove all video files from iPhone permanently.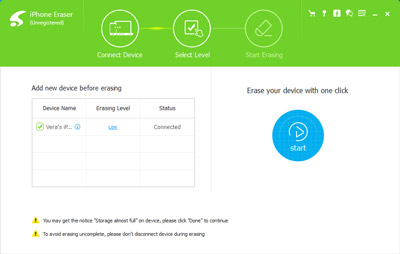 How to remove iPhone video files directly
When you need to remove iPhone video files, you need to wait patiently until the iPhone videos are cleaned up, or else you might use Tipard iPhone Eraser to remove video cache data.
A: Clean up videos from Settings App on iPhone
1. Tap the Settings application of Home screen of iPhone
2. Choose the General > Usage > Manage Storage (iOS 9)
3. Scroll down to the bottom and hit "Show All Apps…" link
4. Tap the "Edit" button in the upper right and remove with "Delete" button
B: Delete videos from Photos App
1. Open the "Photos" app on Home screen of iPhone
2. Tap Movies in the bottom toolbar to find the list for video files
3. Swipe back and forth across the file to select iPhone video to delete
4. Tap onto the "Delete" button to remove selected iPhone video
5. When you need to remove video from iPhone permanently, you have to remove the file again from the "Recently Deleted" album to delete iPhone video again
When you remove video from iPhone directly, you might note the iPhone videos cannot be removed as the following cases.
1. You have purchased the video from iTunes but have not been downloaded.
2. There is not enough space to remove video from iPhone.
3. Copy videos to iPhone cannot be deleted or the synced video files.
In order to avoid any mistake for deleting iPhone video files, you can also backup iPhone to computer first. You can retrieve video files in your computer later as for the case.
You May Like the Hot Software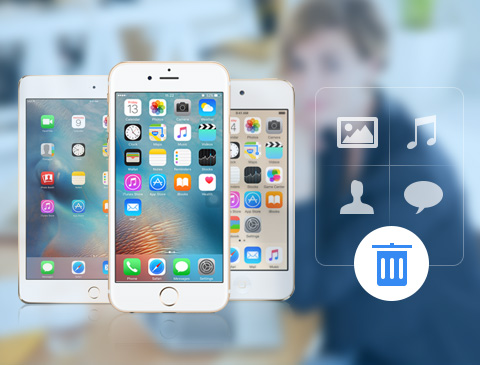 Clean up iPhone videos and video cache files
Delete iPhone video and other files, release the space of iPhone
Permanently clean all data on any iOS device, including iPhone SE, iPhone 6s/6s Plus, iPad Pro, iPod touch and so on
Highly compatible with iOS 9.3 and Windows 10

Click here to join the discussion and share your comments