Top 5 Methods to Restart iPhone Conveniently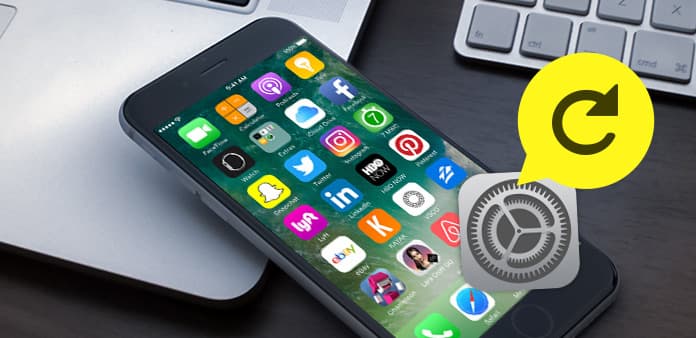 Method 1: How to restart iPhone with the usual way
Generally, if you need to restart your iPhone manually, your first thought must be as below.
1. Press the Power button and hold it until appearing red slider
2. Tap the slider and drag it to right to turn off your iPhone
3. Press and hold the Power button again to reboot it until it shows you an Apple logo
Note: When restarting your iPhone 6 or later model, the Power button is on the right of device. If you use iPhone 5/5s/4s/4 or other, the Power button is on the top of device.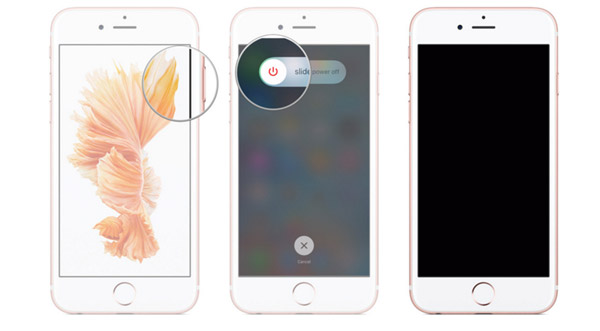 Method 2: How to force your iPhone to restart
If your iPhone is not responding when getting it restart by usual way, or it becomes a frozen device that stuck in an app. Even more, it stays in an unresponsive touch screen, etc. Then you can use a hard reboot to force it to turn on.
It is easy to operate - Just need to press and hold the Power button and Home button both for a while until seeing the Apple logo shows on the screen.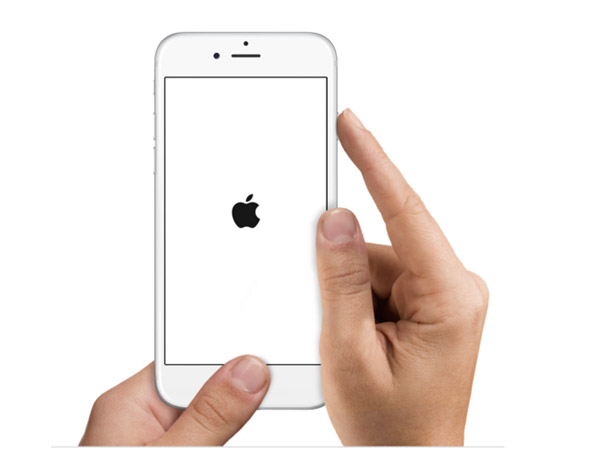 Method 3: Restart iPhone without Power and Home Button
You may be tired of rebooting your iPhone with Power and Home button. There is a tip providing for you to reboot it without working hardware buttons.
Tip 1: Restart iPhone by setting "Bold Text"
This tip not only can help you restart your iPhone device easily, but also can change fonts effect (get bold or narrow font).
1. Open "Settings" on iPhone – Find "General" option
2. In "General" list, find "Accessibility" and "Bold Text"
3. Slide the slider on the right of Bold Text, then it will pop up a dialog "Applying this setting will restart your iPhone", click Continue. Your iPhone will reset immediately.
Note: If your iOS version is not iOS 7/8/9, this method is not available for you.
Tip 2: Restart iPhone by setting Dumping Wireless
1. Go "Settings" and "General"
2. Find "Reset", choose "Reset Network Settings". And then it will restart instantly
Note: This operation will lose your wireless settings content. So it's better to remember your account or other information like Wi-Fi passwords before you trying this tip.
Method 4: How to solve restarting iPhone unsuccessfully
What if your iPhone doesn't respond and won't turn on when you restart it? You may touch the iPhone buttons many times, but your device always stay in a frozen screen and has no react. Or your iPhone begins to turn on but stuck in starting interface. You can try next advices.
Tip 1: Try to force your iPhone restart repeatedly.
Tip 2: It may be short of electricity. Charge it for a while, you will see charging screen, and try to restart it again.
Tip 3: If your iPhone stuck in starting up, you can try connecting iPhone to PC and iTunes. And then force it to start (Press and hold the Power and Home buttons at the same time) until you see Apple logo on iPhone. And then you also need to keep holding the buttons until get it into recovery mode. iTunes will pop up a dialog to prompt you to update or restore your iPhone. Choose update. After finishing update, do these steps again to check it whether works or not.
Tip 4: Contact Apple Support if these are not working.
Method 5: How to handle iPhone keeping restarting
Another situation, it may happened on older iPhone devices like iPhone 4s, 5, 5c,5s which shuts off suddenly and keeps restarting always.
Well, fixing this issue using tips below:
Tip 1: Go to Settings, find Cellular/Mobile, and turn it on.
Tip 2: Force your iPhone to reboot.
Tip 3: Go Settings, find General and Reset, and tap "Reset All Settings".
Tip 4: Restore your iPhone data from backup. You can connect iPhone to iTunes and restore it from backup. It will help your iPhone come back to normal state.
Tip 5: Get your iPhone into recovery mode and restore it.
In case losing data after restarting your iPhone, you'd better backup your iPhone data safely.
That's all! Top 5 methods provided for you to solve iPhone problems of restarting. Try one of them to get your iPhone in normal state.
You May Like the Hot Software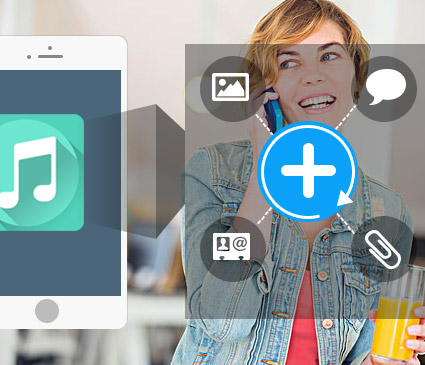 Recover contacts, photos, messages, call logs and more data from iPhone directly
Restore deleted or lost data from iPad and iPod
Retrieve data from iTunes backup files
Support all iPhone 6s, 6s plus, 6, 6 plus, 5s, 5, 5c, 4s, 4, etc.

Click here to join the discussion and share your comments