How to Set Up and Activate Your New iPhone 7/ 7 Plus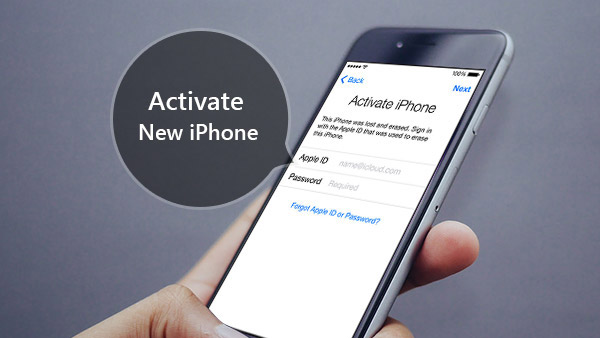 The new iPhone is released last September 7th, which come along with many new features. The first thing you should do is setting it up and activating new iPhone. If you want to replace for a new iPhone, you can activate new iPhone from old iPhone and transfer text message from iPhone and iPhone directly. The article provides 3 different methods to activate new iPhone 7 with ease.
Part 1: Activate Your New iPhone with Wi-Fi
Activate your new iPhone with Wi-Fi is the most frequently used methods. You can insert the SIM card to iPhone 7 and have your new iPhone activation with the following information.
Instruction for iPhone Activation
Whether it is the first time you use iPhone, or just replace the new iPhone 7 with iPhone 6S, you need to follow the steps to activate the new iPhone first.
Turn on Your New iPhone
Turn on the new iPhone 7/7 Plus by holding down the Sleep/ Power button on the right edge of iPhone. Once the screen lights up, you can see the Hello Screen in multiple languages. Slide the right to continue.
Select Language & Region
Choose the desired language, and then Select Your Country or Region. Enter the location where you will be using your iPhone and the country you want to use the phone in. Slide the Next to continue.
Enable Location Service and Security Feature
After that you need to connect to a Wi-Fi network and enable location service. If you do not have a Wi-Fi environment, you can scroll to the bottom of this screen, where you'll see an option to use iTunes to activate the new iPhone.
Choose a Wi-Fi Network
Connect iPhone with a Wi-Fi network and enter the password. As for activating new iPhone Verizon/ AT&T, you need to enter the billing ZIP code for Verizon account and last 4 digits of SSN. Press Continue.
Enable Location Service
Enable Location Services or disable Location Services. Location Services are the iPhone's GPS features, the features that allow you to get driving directions, find movies and restaurants nearby, and other things that depend on knowing your location.
Enable Security Feature
From the Touch ID screen, you can set up your passcode and touch ID. If you do not want to set the enable location service now, you can skip the step by selecting Set Up Touch ID later.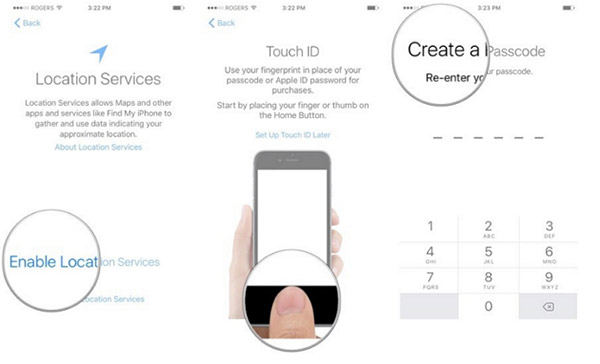 Sync Data to Your New iPhone
You have already activated the new iPhone at the moment. And then you need to set up iPhone with app, photos, videos or other files. Just choose the desired method to set up iPhone after activate your new iPhone 7.
iPhone Set Up Options
When you enter the App & Data Screen, you have four options: Restore from iCloud Backup, Restore from iTunes Backup, Set Up as New iPhone and Move Data from Android. Choose the right option to sync data to the new iPhone accordingly.
Enter Your Apple ID
After that you may be asked to log in to an existing Apple ID or create a new one. If you do not have an Apple ID now, tap the button to create a new Apple ID and follow the onscreen prompts. And then you can transfer apps to new iPhone from iTunes or iCloud.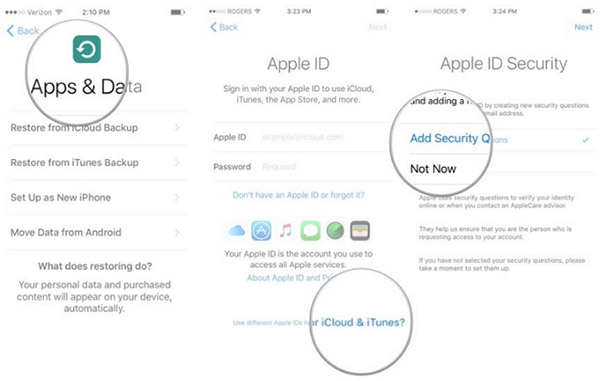 Set Up Your New iPhone
After that you can agree to Apple's Term and Conditions and follow the Wizard to set up Apple Pay, Siri and other services. When you have a Verizon Phone Number, you can also call Verizon customer service directly to activate the new iPhone 7 for you accordingly.
With the above steps, you have completed the iPhone set up process and you can use your new iPhone now. It is the detail process to activate your new iPhone 7 with Wi-Fi connected. If you have any query, you can feel free to let we know in the comments.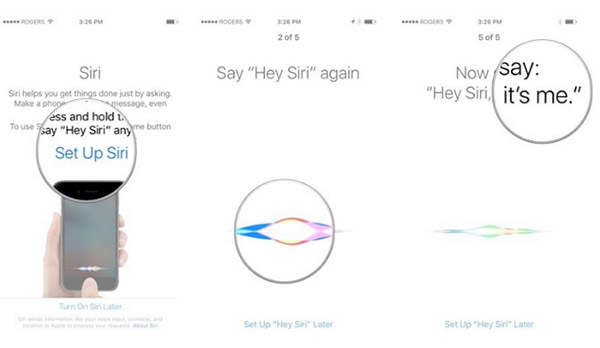 Part 2: Set Up New iPhone 7/ 7 Plus via iTunes
If you cannot use Wi-Fi at the current moment, you can also access to a computer, activate an iPhone through iTunes would be another solution. It's by far the easiest, most straightforward method of activating an new iPhone.
1.Download the latest version iTunes from Apple website if you still have not installed iTunes on your computer. And then launch iTunes on your computer.
2. Connect iPhone to computer. Make sure the iTunes can detect your iPhone.

If iTunes doesn't recognize iPhone

, you can fix the problem with the solution in the link.
3. You can see an on-screen prompt on your iTunes instructing you what you need to do and the details you need to fill out to activate your iPhone.
If there is any error message for the SIM card error, you will need to check whether the SIM card is damaged or locked. Once activated, you can use the new iPhone without problem.
Part 3: Activate iPhone Without SIM Card or Wi-Fi
Another method to activate your new iPhone without Wi-Fi or SIM card is the emergency call feature. Here is the detail process to set up new iPhone by using emergency number.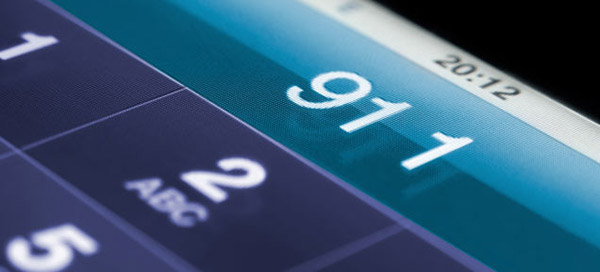 • Turn on your iPhone
• Tap on Emergency call to make a 112 or 999 call
• Press the power button on your iPhone straight away
• Tap on cancel on the pop-up window to stop the call
• Your iPhone should now be activated
It is not actually call an emergency number, but an efficiently methods to activate up your new iPhone without SIM card or Wi-Fi environment.
Part 4: Fix Error for Activation New iPhone
After you activate your new iPhone, you might get some error message for iTunes or iPhone, such as iPhone error 1009, iPhone error 4013. What should you do for dealing with these issues? Tipard iPhone Data Recovery is the highly recommended solution. Tipard iPhone Data Recovery is free software to help you recover deleted or lost data from iPhone and iTunes backup files.
Conclusion
1. Recover delete data from iPhone, including iPhone 7/ 7 Plus, including the delete messages, contacts, photos and so on.
2. Retrieve and extract lost data from iTunes backup. If you have ever backed up the files to iTunes, you can also directly transfer files to new iPhone from iTunes.
3. Preview lost iPhone before recovery. What is more, you can preview the lost data before recovery.