How to Delete Movies and TV Shows from iPad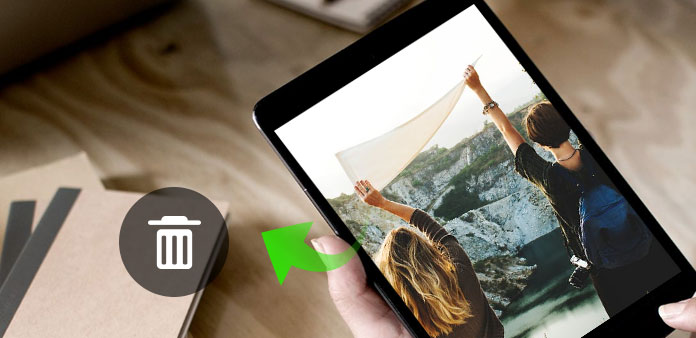 iPad should be the perfect container for movies and TV shows. Once you wanna to delete iPad movies and TV shows to free up more space, you might find it difficult to clean up all movies from iPad using iTunes. Just have the detail about the best way to remove iPad movies with Tipard iPhone Eraser.
Usually the movies and TV shows can be purchased from iTunes Store or synced from your computer. You might not able to get rid of some iPad movies or TV shows, especially the movies put on ipad from computer. Just find the methods to take movies and TV shows off iPad.
Method 1: Delete videos from iPad from Settings App
In order to delete videos and TV shows completely, you need to remove iPad movies from the Settings app instead of Videos app. Before you take the steps, you can sync iPad with iTunes first.
1. Movies purchased from iTunes Store
Follow the following path: Settings > General > Usage > Storage > Videos. And then select all movies and TV shows with left swipe to delete all movies from iPad.
2. Recorded movies in Photos App
You can find the recorded movies Photos > Photos tab > Moments. After that you can tap on Trash Can to delete the iPad videos accordingly.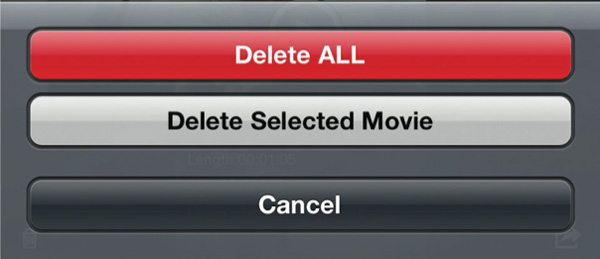 Method 2: Clean up movies and TV shows from iPad easily
When you need to delete all movies together with TV shows and other files to release full space for new files, you might find it rather difficult to clean up iPad movies. Tipard iPhone Eraser just make everything easy with few clicks to delete all movies off. Free download the trial version to enjoy the easy step to remove all movies from iPad.
Step 1
Step One: Connect Device with USB Connect
Once you download and install iPhone Eraser, you can launch the program. And then you can connect iPad to the program with the USB connector.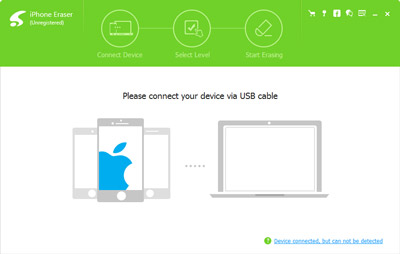 Step 2
Select Erase level for iPad movies
Select the device and the erase level to remove movies from iPad, three erasing levels that enable you to clean up iPad movies to different degrees.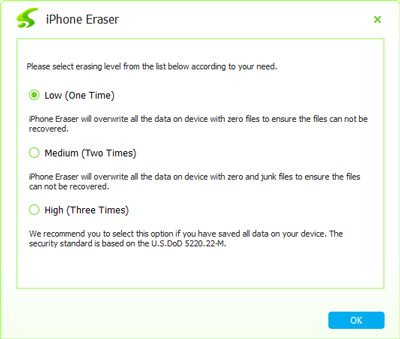 Step 3
Erase movies and TV shows of iPad
When you confirm the detail, you only need to click the "Start" button to remove movies from iPad together with TV shows and all other video files easily.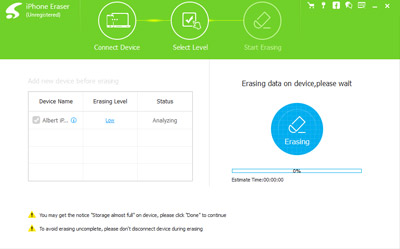 You May Like the Hot Software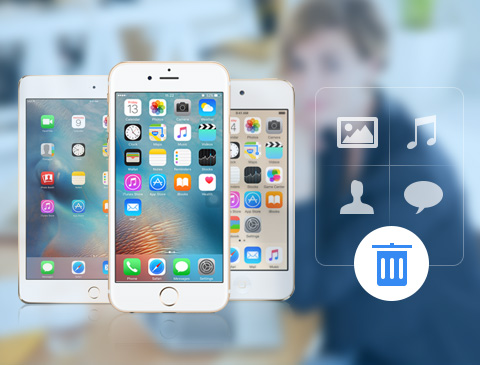 Tipard iPhone Eraser is able to delete all movies off iPad together with the movie cache data. It is the initial tool to remove movies and TV shows from iPad to release the full space of iPad easily.