How to Put Movies on iPad Without Quality Loss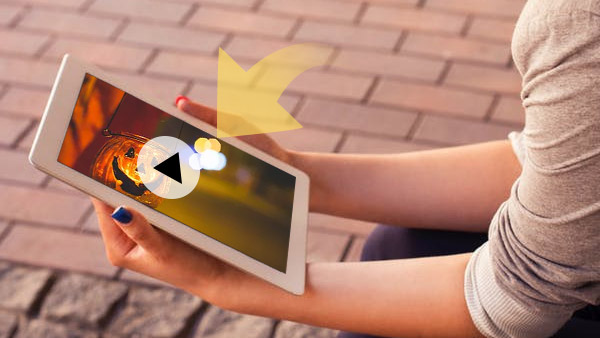 The Retina display and great battery life of iPad provides a perfect preview experience for movies on iPad. The high quality and popular movies are always not free in iTunes, what should you do in order to upload movies onto iPad? Tipard iPhone Transfer Ultimate should be the best solution to put movies on iPad easily.
1. If you have purchased Blu-ray Disc or DVD for the classic movies, you need to transfer movies onto iPad on the go.
2. The movies and the video files are recorded or shared by friends or family member, the movies or video should be preserved on iPad.
3. Some private movies that you wanna to keep for your own, you need to add movies on iPad from computer directly.
Part 1: Methods for putting movies onto iPad
If you have the similar occasions, you might use different methods to sync movies to iPad. Just learn the different methods for transferring movies or video files onto iPad.
1. Sync Movies to iPad with iTunes
A: Connect iPad to computer with USB cable.
B: Launch the "iTunes" program and select the "iPad" from Devices.
C: Navigate to the "File Sharing" section from the "Apps" tab.
D: Select the app to sync the movies onto iPad, such as VLC.
E: Tap on the "Add…" button to select the video files to iPad.
F: And then you can open the movies in iPad.
2. Transfer video onto iPad with Cloud
As for the method, you only have to upload the video onto the application, such as the Dropbox or iCloud first. And then you have to download video onto iPad from the application.
It might be frustrated if the WIFI environment is not good enough. The video might be compressed during transferring and the private video files might also be leaked.
3. Put movies on iPad directly
It is recommended that you can put movies on iPad directly. And then you can transfer the video files with the original quality in few minutes or even seconds. In this way, you do not have to worry about the leak out for any video files.
Part 2: Add movies onto iPad with Tipard iPhone Transfer Ultimate
Tipard iPhone Transfer Ultimate provides a way to transfer movies onto iPad directly with USB cable. It not only enables you to transfer data to new iPhone, but also transfer video from iPhone to iPad. Just download the trial version of Tipard iPhone Transfer Ultimate now, you can add movies onto iPad with few clicks.
Step 1
Connect iPad to the program
Download the program from the official website, and then install and launch Tipard iPhone Transfer Ultimate. Connect your iPhone to computer with USB cable.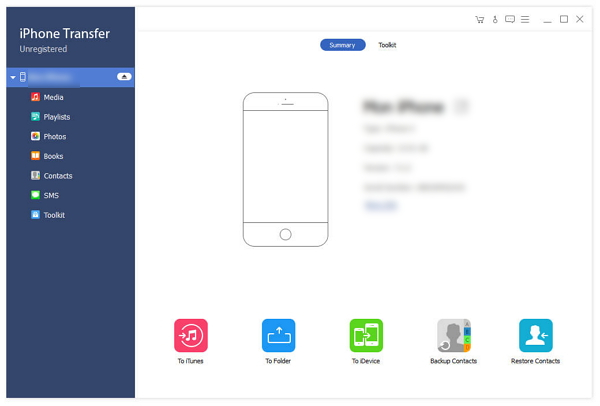 Step 2
Add movies onto iPad
From the "Media" menu, you can add music files, movies, music video as well as other files onto iPad or other iDevices. You can click the "Add Item" button to add a movie or the folder of movies to iPad.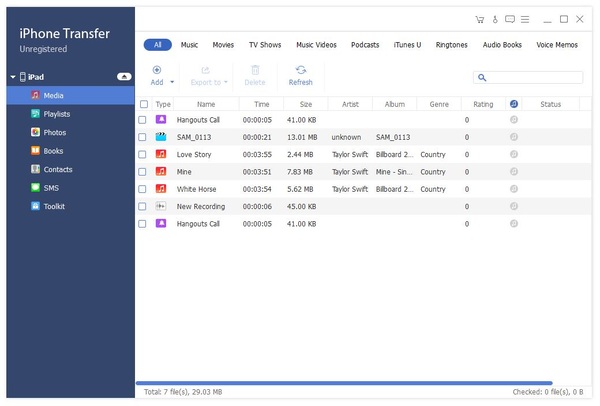 Step 3
Upload movies to iPad
You can also remove some files from iPad first, it also enable you to transfer some movies back to the computer in order to upload more movies onto iPad.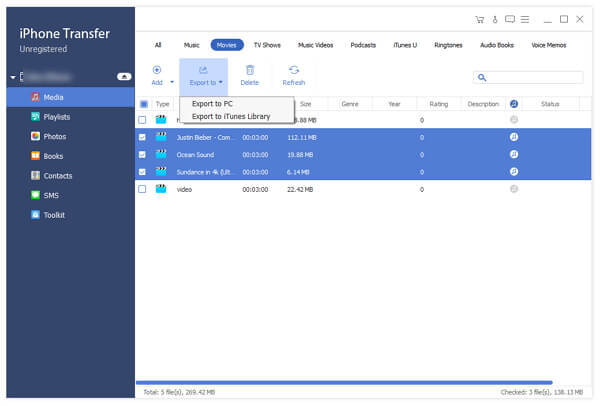 You May Like the Hot Software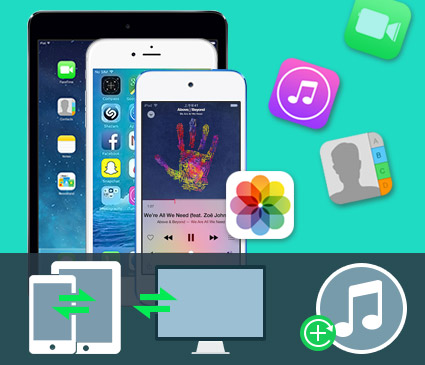 Transfer movies onto iPad with different types
Add video files to iPad, such as the Music videos, TV shows and voice memos with few clicks.
Support all iOS devices, including iPhone SE, iPhone 6s and iPhone 6s Plus
Highly compatible with iOS 9.3