Top 5 Android Manager Applications in 2023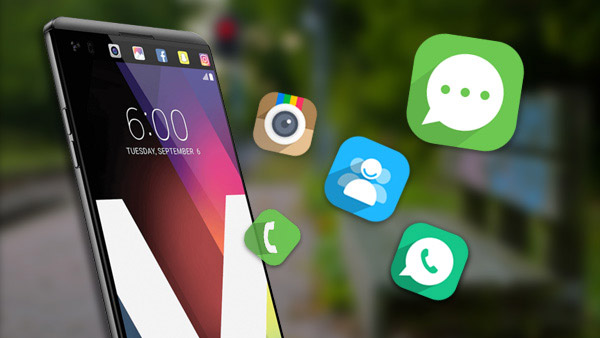 Android already becomes the most popular operation system around the world. According to the data from StataCounter, nearly seven in ten smartphones are running Android globally in December 2016. Although Android is so popular, Google never think about to develop a professional Android manager. iPhone users enjoy the iTunes and iCloud, while Android users get nothing from Google. Don't worry! I will recommend some awesome Android manager applications you should know in this article.
Part 1: Tipard Phone Transfer
Tipard Phone Transfer is the perfect solution to manage the storage space and transfer data files between different devices. It is the best Android manager and file transferor to sync different types of Android data with ease. Just take the music files of Android for example, you can easily transfer music from computer to android, or vice verse. Just learn more detail about the basic features of Tipard Phone Transfer.
1. Tipard Phone Transfer supports almost all Android devices, no matter what brands they are.
2. It enable you to copy Android data files between another Android device, iOS devices, or even computers.
3. This Android manager could back up your Android phone. Even the Android device has been broken or smashed.
4. It also allows you to manage the files to transfer, like contacts, photos, songs, ePub files and PDF documents and other files.
5. If you upgrade your Android phone, Phone Transfer could help you copy the old phone to the new one with one click.
6. When you need to transfer Android files to an iPhone or Android device, the program can detect more than one device at the same time.
7. You will surprise it transfer speed and smooth experience, if you use Phone Transfer as your Android manager.
Part 2: Google Drive
Some users may want to enjoy a cloud Android manager, like iCloud. Although Google did not develop a special cloud service for Android users, Google Drive is an open cloud service to all smartphone users. So we can utilize Google Drive as an Android manager too. To manage Android with Google Drive, you have to register a Gmail account first. And here are the basic features of Google Drive.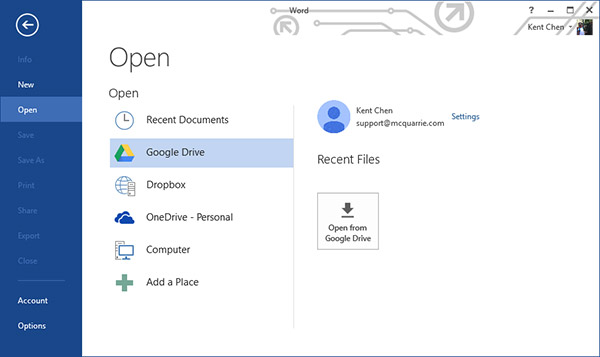 1. Google provides 15GB for each account freely. And you can also use the unlimited Google Photos to back up photos of Android phone.
2. Android users could set Google Drive as the backup service, and your files will be synchronized to Google Drive automatically when Android phone connects to Internet.
3. Google Drive is an online Android manager, so you can visit the application from different devices.
4. In the Google Drive Android app, you can access to the new Research tool for Docs that lets you search Google without leaving your document.
5. And you can also take advantage of the Android manager to create a resume, budgets, slideshows and much more.
Part 3: Amaze File Manager
Amaze File Manager is an Android manager app available in Google Play Store. If you need an Android manager on your handset, it is a good choice. Although we know that it will take up some space to install another app on Android, it allows you to control and manage your files on Android effectively. The program includes some principle features as below.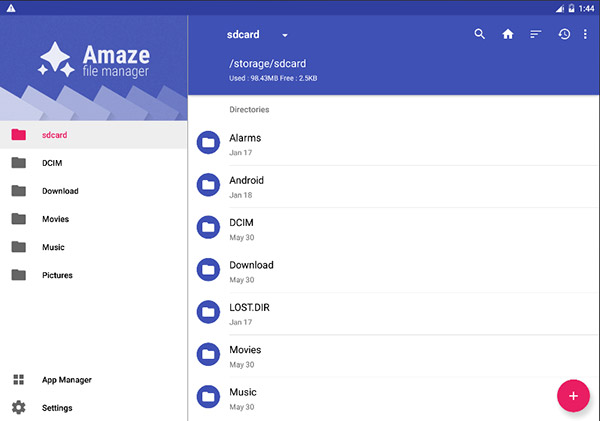 1. Amaze File Manager provides some basic functions, like cut, copy, delete, compress, extract and so on.
2. Users could open multiple tabs at the same time with the help of this Android manager.
3. Amaze File Manager allows user to open, back up, and uninstall apps.
4. Users could utilize this Android manager to search history, bookmarks and files easily.
5. Amaze File Manager is an open source, light and smooth application, which is totally free without any ads.
Part 4: Root Explorer
If you understand the technology somewhat, the simpler Android manager, like Amaze File Manager, may not be able to meet your demands. Then you can try Root Explorer. The Android manager is the ultimate file manager for root users. Access the whole of android's file system, including the elusive data folder. Just check the powerful features of Root Explorer.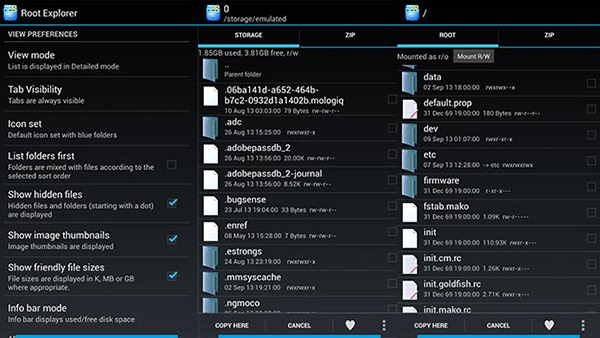 1. Root Explorer is more suitable to root users, and the hidden file will show up within it.
2. It could handle the easy management task, like delete, copy and rename files.
3. The Android manager has the ability to deal with advanced tasks, including adjust read and write permissions, zip or extract files and so on.
4. Root Explorer allows user to visit cloud storage with tab interface conveniently, like Dropbox and Google Drive.
5. If you want to customize the way of file presented or user interface, you can try Root Explorer.
Part 5: File Commander
Majority of Android users cannot understand the program language. They just need a simple Android manager instead. File Commander is one of such Android managers that allow you to handle any file on your Android device via a clean and intuitive interface. The most advantage of File Commander is simple and easy. Just take advantage of the program with following features.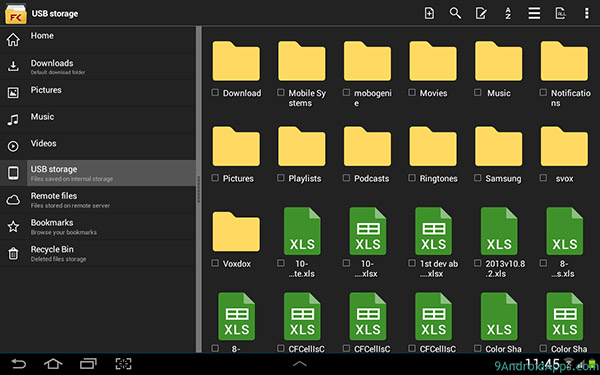 1. It is a free Android manager. Everyone could download it from Google Play Store to manage all the files of your Android remotely.
2. The design of the interface is so simple that every user could understand the process with ease.
3. File Commander allows users to manage videos, photos, video files, music files and download on their Android phones.
4. All the location of the files will show up once users select a category. So you will never miss you files with File Commander.
5. Unfortunately, File Commander cannot help you to do further things except finding out the file's location.
Conclusion
Based on the introduction above, you can discover that many developers have released Android managers. And there are diverse choices for Android users. If you want to manage and back up your files from Android to computer, Tipard Phone Transfer is the best choice. If you need to synchronize data from Android to cloud services, Google Drive could provide friendly experiences. And there are also some Android manager apps, like Amaze File Manager, Root Explorer and File Commander, which allow users to manage files on their handsets. You can choose any one according to your demands. If you have any comments about the Android manger programs, you can share more detail in the comments.

Click here to join the discussion and share your comments